Originally posted on September 30, 2016 @ 12:17 pm
The new Hellcat Powered Ram Rebel TRX Concept is one bad, bad truck.
On Thursday, September 29th in Dallas Texas Ram Truck brand introduced the world to the 575HP Hellcat powered Ram Rebel TRX Concept at the State Fair of Texas. This is a beast and I can't wait to see it destroy every Ford Raptor it comes across. The Ram Rebel TRX comes with a supercharged 5.2 liter V8 that pushes 575 horsepower. It is also fitted with an eight speed transmission, 37 inch tires and thirteen inches of suspension travel.  For all you Ford guys check out this 700Hp supercharged Shelby F-150.
https://www.youtube.com/watch?v=_m1pEWgFgdE
https://www.youtube.com/watch?v=UHfDu41RrQY
https://www.youtube.com/watch?v=IDR10CjJSro
https://www.youtube.com/watch?v=sfXpzURxCqI
https://www.youtube.com/watch?v=-D5dZI1amfM
https://www.youtube.com/watch?v=zb-KGyzKPG4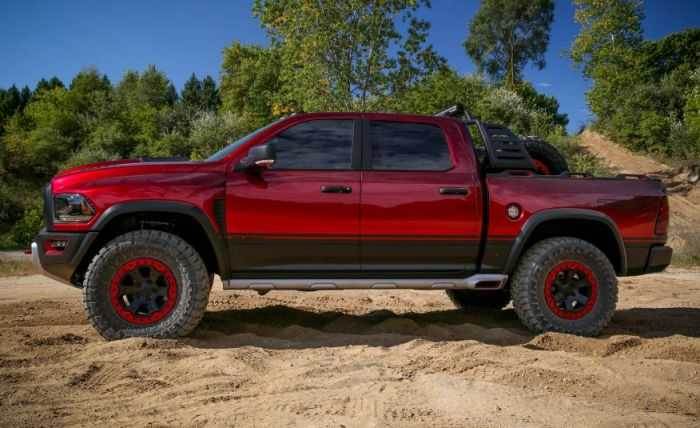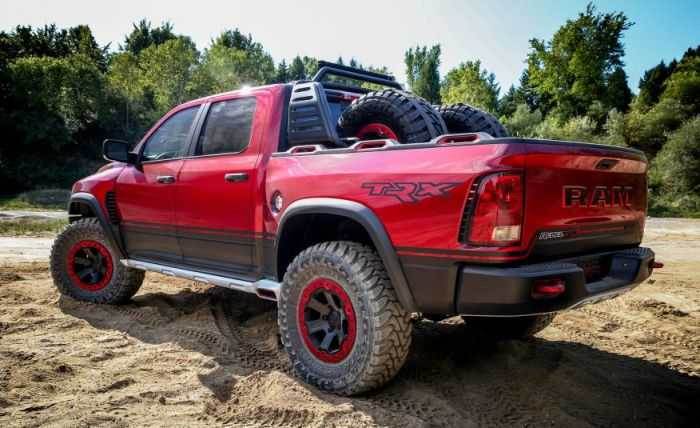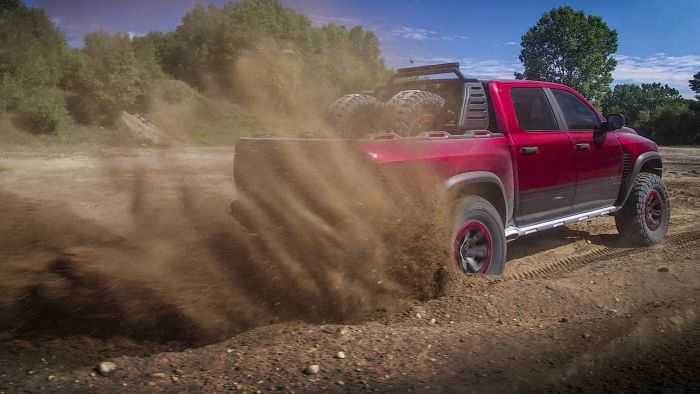 Be sure to follow Man Stuff on Google+
TFB Latest Posts
---
---