The Extreme OLYMPUS Tough TG-6 Waterproof Camera
Prices pulled from the Amazon Product Advertising API on:
Product prices and availability are accurate as of the date/time indicated and are subject to change. Any price and availability information displayed on [relevant Amazon Site(s), as applicable] at the time of purchase will apply to the purchase of this product.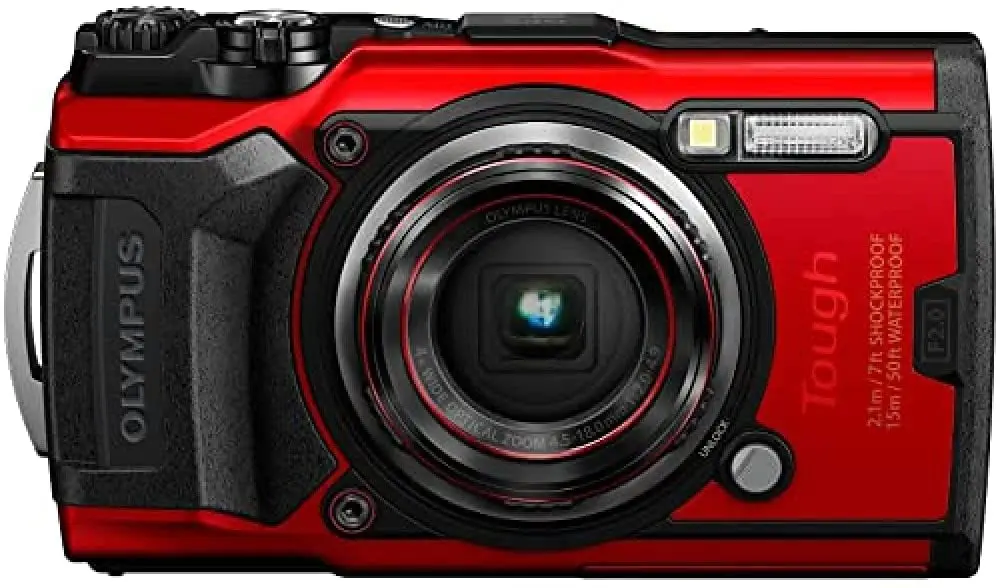 Water proof (50 feet /15 meter), dust proof, shock proof (7 feet / 2.1 meter), crush proof (100 kgf), freeze proof (14 degree Fahrenheit / -10 degree Celsius), anti-fog

High resolution F2.0 lens, maximum 8x zoom, true pic VIII, back illuminated CMOS image sensor

Variable macro system comprised of 4 macro shooting modes, magnified shooting up to 1 centimeter from the end of the lens

5 underwater shooting modes including underwater microscope, 3 underwater white balance modes

4K movie and full HD 120 fps high-speed movies can be recorded. Battery life – Approx. 340 Images (using Toshiba SDHC UHS-I Card Exceria with is on, based on CIPA testing standards). Approx. 50 minutes (under standard JEITA testing). Approx. 110 minutes (when zoom and other operational functions are not used). When repeatedly recording at the maximum time of 29 minute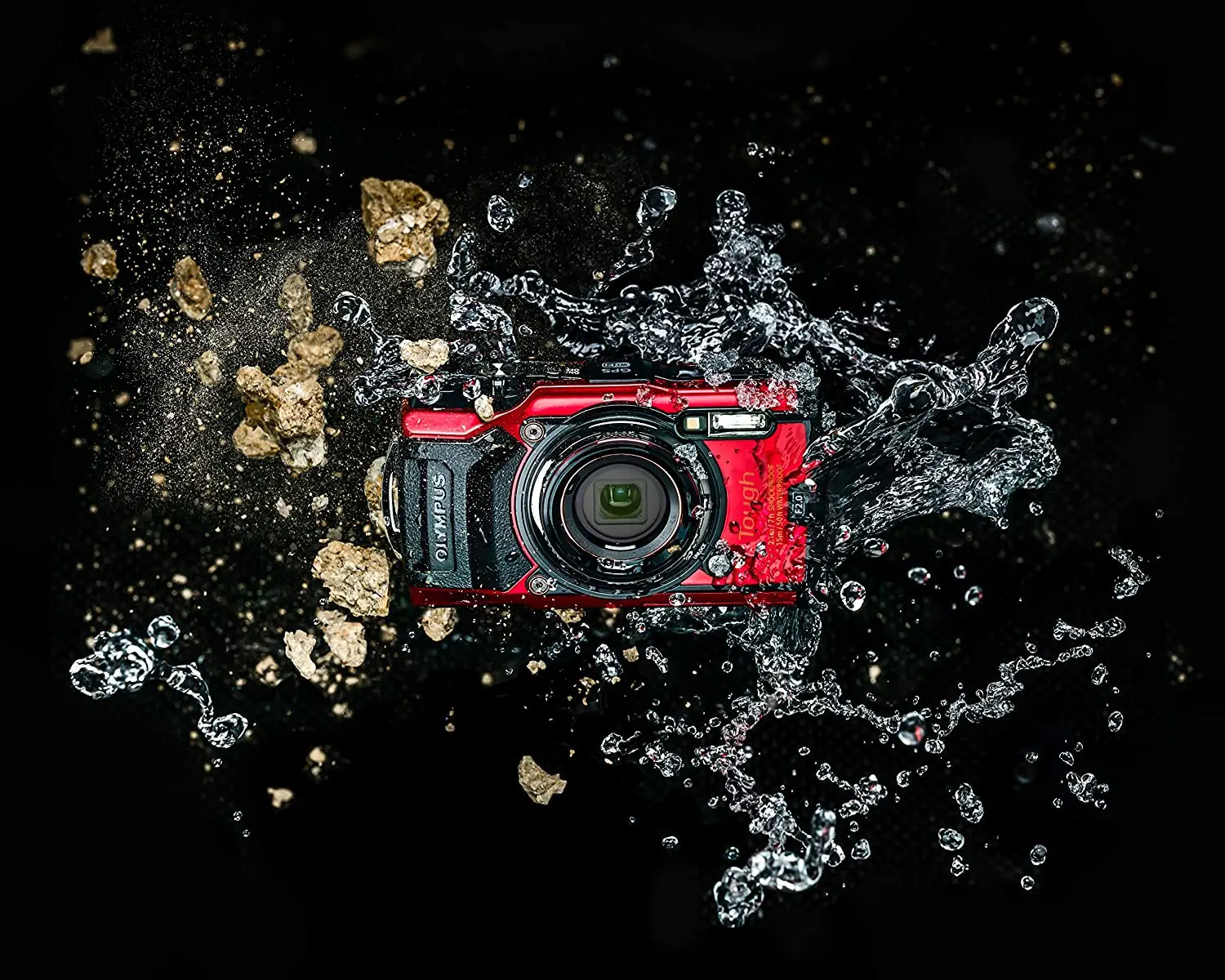 The TG-6 is a pocketable, ultra-rugged camera with a blend of features that will appeal to many different audiences:
Everyday shooters and parents who want something that can be dropped or get wet, unlike their smartphone
Serious underwater photographers who want to dive deeper and use off-camera flashes
Hikers and other outdoorsy folks who want to track their progress and incorporate things like location and altitude into the metadata of their photos
For those in the first group, the TG-6's auto mode can handle just about every situation, and its numerous scene modes are well organized. Going underwater? Just choose the 'fish' spot on the mode dial, where you'll find five choices that match the situation you're in. It is a shame that Olympus did not create a simplified version of its menu system for more novice users, who are likely to be overwhelmed by the options and organization.
For the enthusiast, the TG-6 offers some manual controls, but not the full suite you'd expect on a higher-end camera. While you can adjust the aperture, there are only three choices at any one time. This is also why there aren't shutter priority or manual exposure modes on the camera. It's worth mentioning that you cannot adjust exposure compensation in auto mode, so you'll need to switch to program or aperture priority mode to do so.
Olympus offers a huge number of accessories, including an underwater housing that lets the camera go 15 meters (50 feet) deeper, wide-angle and fisheye conversion lenses, the ability to wirelessly fire Olympus's flashes (which need to be in housings too, of course) and much more.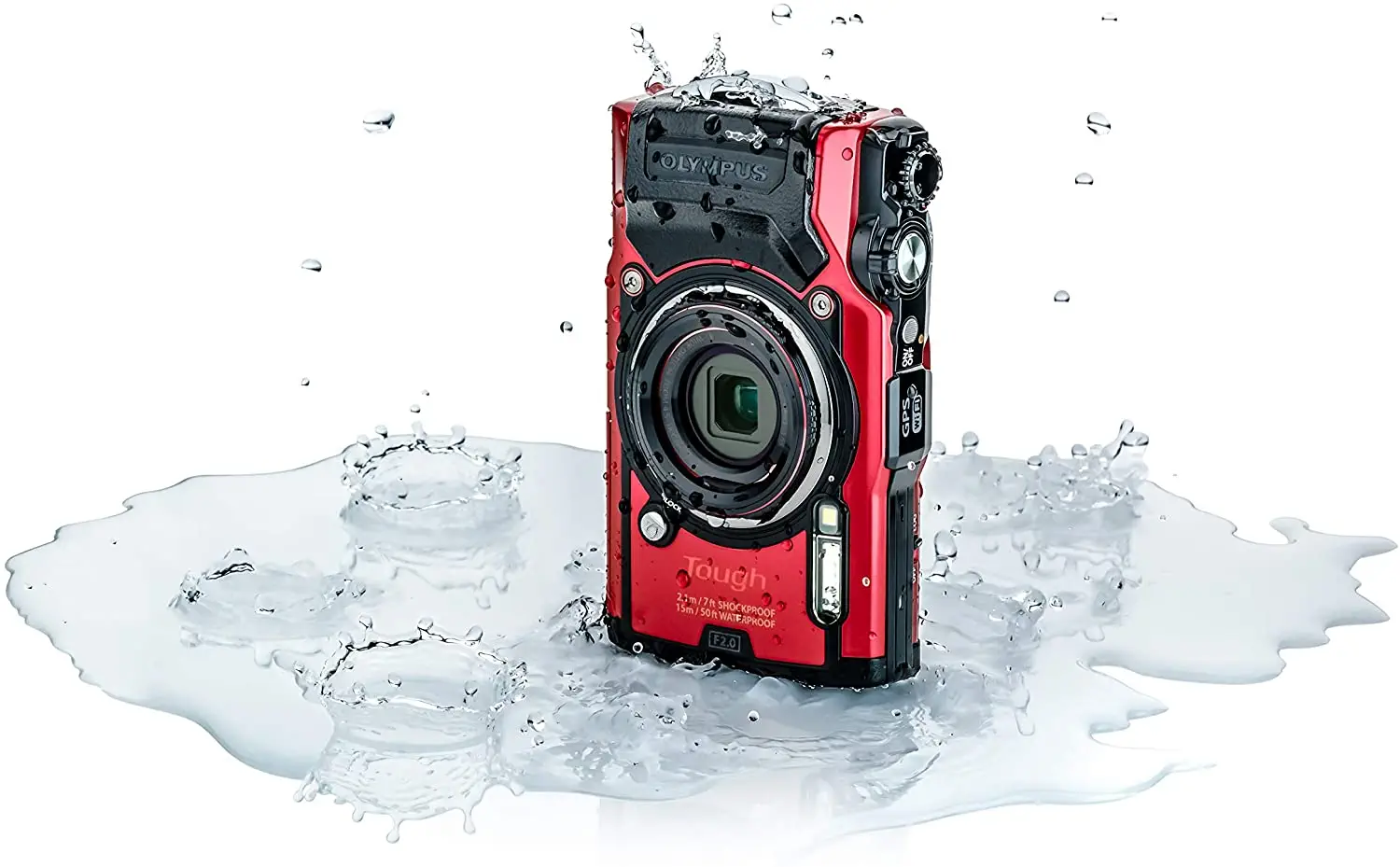 Hikers and other adventurers can take advantage of the camera's sensors and tracking abilities so they can see exactly where they were on their journey when they took a photo. The environmental sensors include a GPS, altimeter/depth gauge, compass, accelerometer and thermometer (which wasn't close to accurate on the camera we tested, but the other sensors were fine). When you're out and about, pressing the 'info' button displays all of the data the camera is capturing.
Lastly, the TG-6's host of close-up features not only allow for capturing subjects 1cm (0.4″) away: the 'digital microscope' mode lets you zoom in up to four times more, though with a reduction in image quality. Olympus sells a ring light and flash diffuser to add flexibility to your macro photography.
What's new?
These days, updates to compact cameras are very minor, and that includes the TG-6. Very little has changed compared to the TG-5, with the main things being a higher resolution LCD, additional macro and underwater modes, and focus bracketing. Improvements have also been made to reduce ghosting and flare.
The higher resolution LCD is certainly nice, though Olympus did not address the most frustrating thing about the screen on the TG-5: it scratches way too easily. Buying a screen protector is highly recommended. It's worth mentioning that the screen isn't touch-enabled, but keep in mind this feature is all-but-useless when screens (or your hands) get wet.Where the TG-5 only had one underwater white balance mode, the TG-6 has three, for shallow, mid-depth and deep water. Two additional underwater shooting modes were added: macro and microscope.
TFB Latest Posts
---
---