Visual Dissection Of The Inside Of A Fishing Reel
Have you ever wondered how your seemingly simple fishing reel is able to do what it does and what's inside of it? Well if you don't already know (and even if you do know) this video is going to show you – all 141 components of your fishing reel. I found this video today and thought it was actually pretty great. After this check out these wild fishing boats.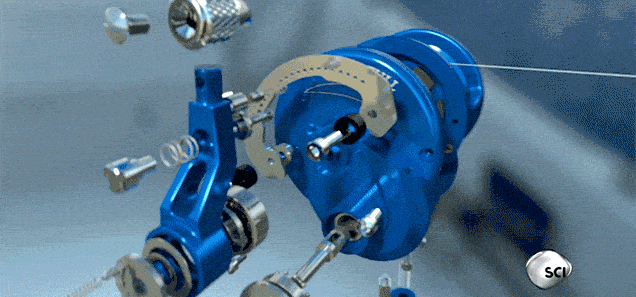 What's on the Inside of a Fishing Reel?
"There are 141 tiny components squished into a fishing reel. Take a journey into the aluminum alloy frame to see what they all do."
Follow Me On Google+
[irp posts="18545″ name="Meet The Hook Line And Threader – The Ultimate Live Bait Rig"]
[irp posts="16625″ name="Guy Sticks 4 Fish Hooks Into His Arm To Demonstrate How to Remove A Fish Hook"]
TFB Latest Posts
---
---