30 Hilarious And Weird Text Conversations With Food Delivery Drivers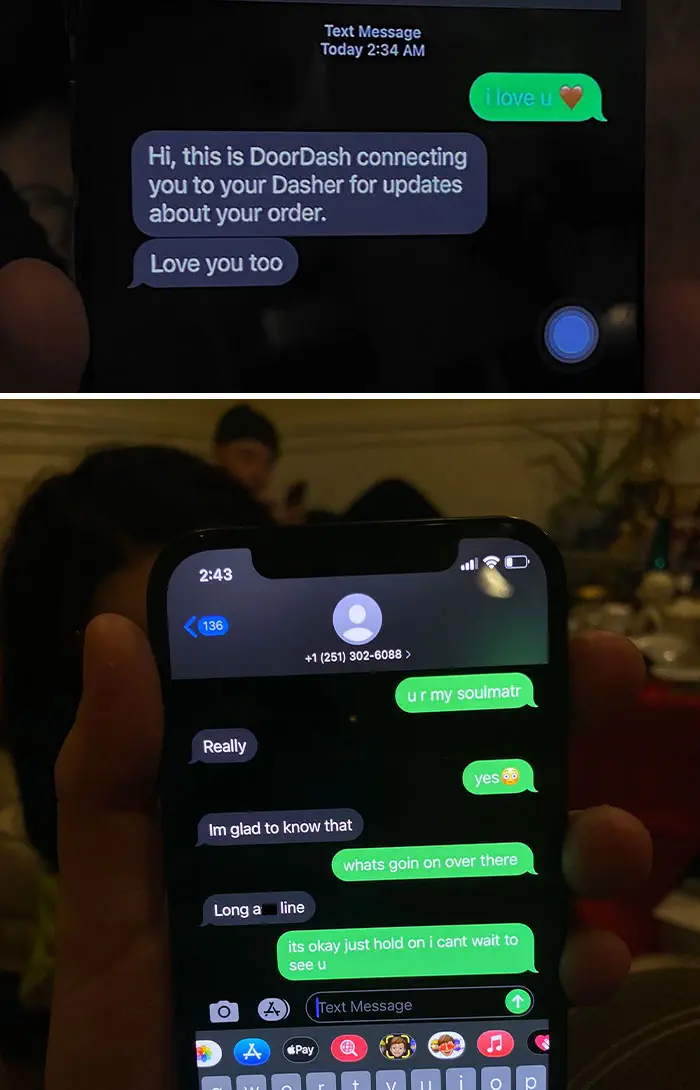 Love at the first delivery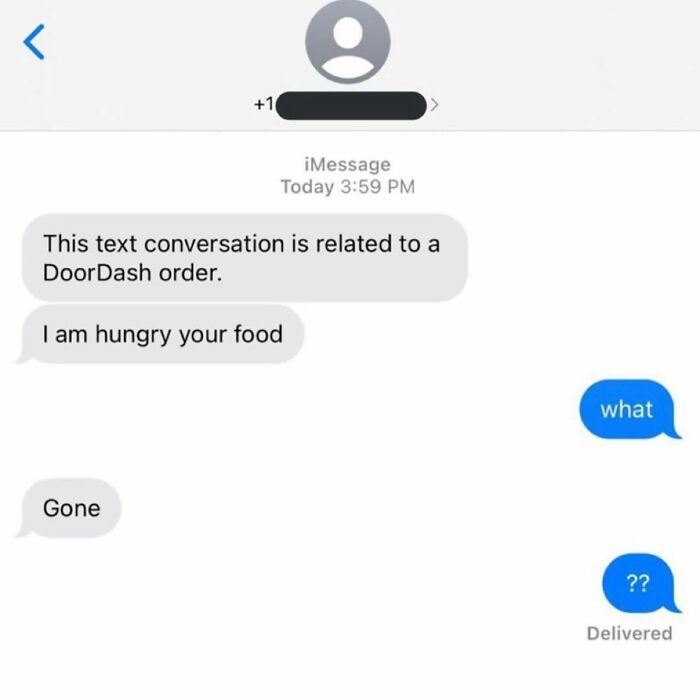 I take it this person's food never showed up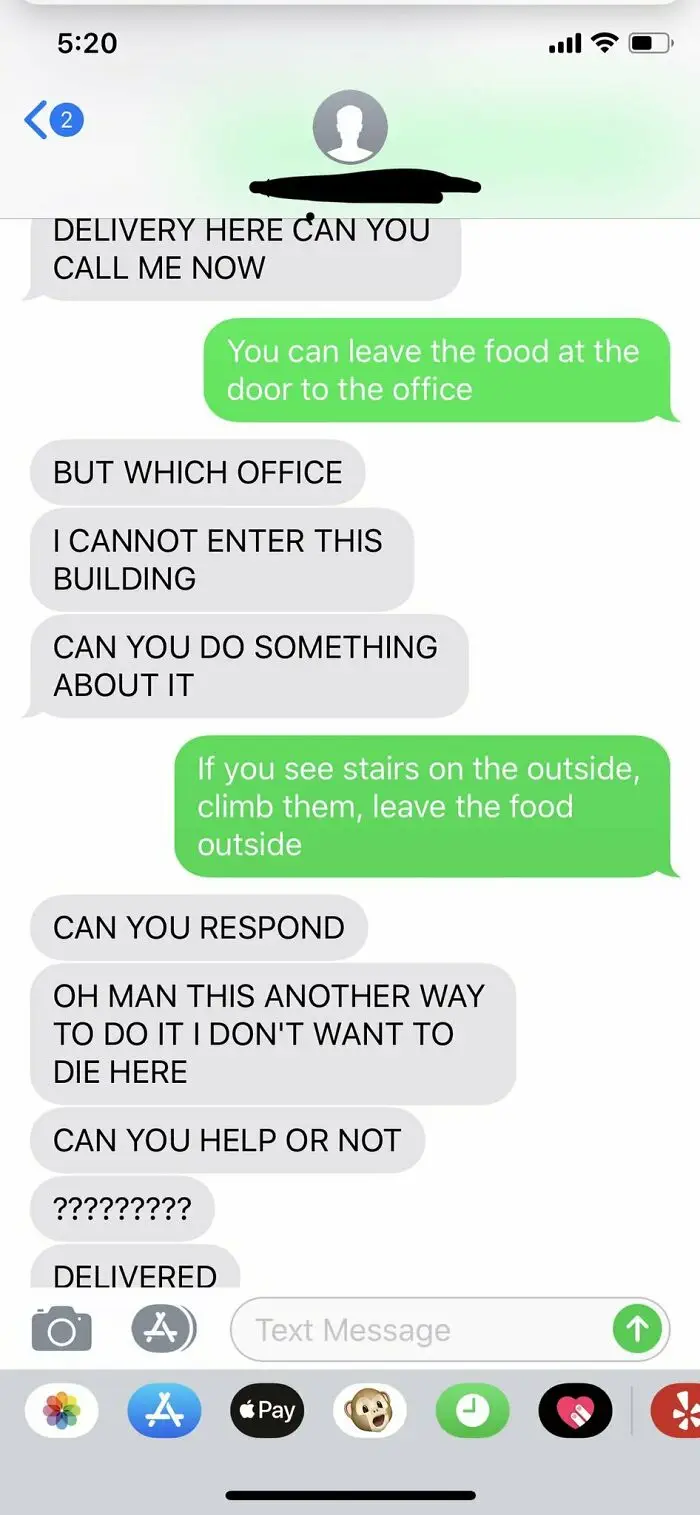 why does the delivery guy sound so stressed lol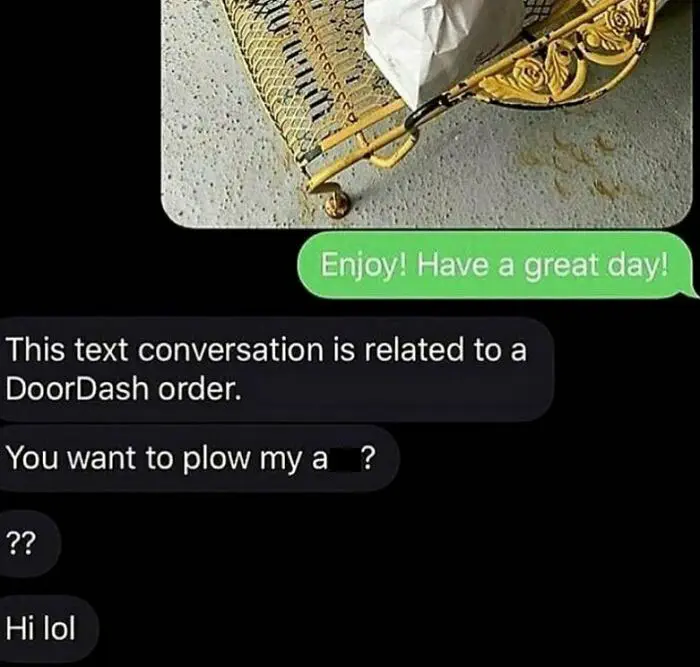 0 to 100 real quick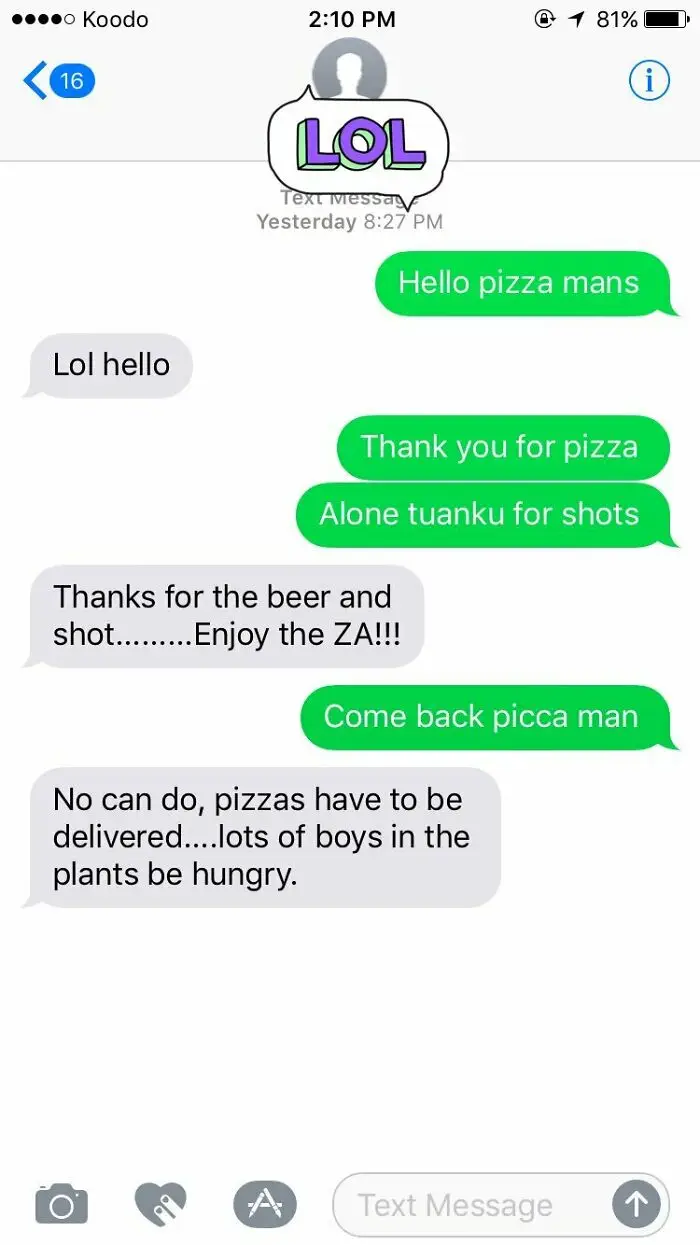 Not all heroes wear capes
haha unique
Nom nom nom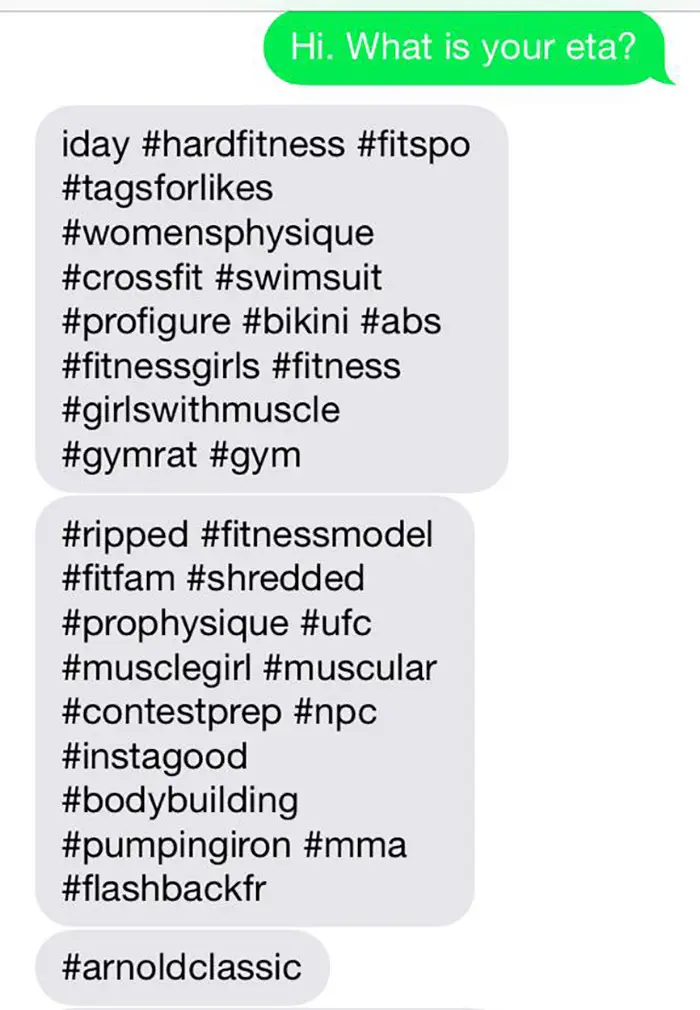 #musclegirl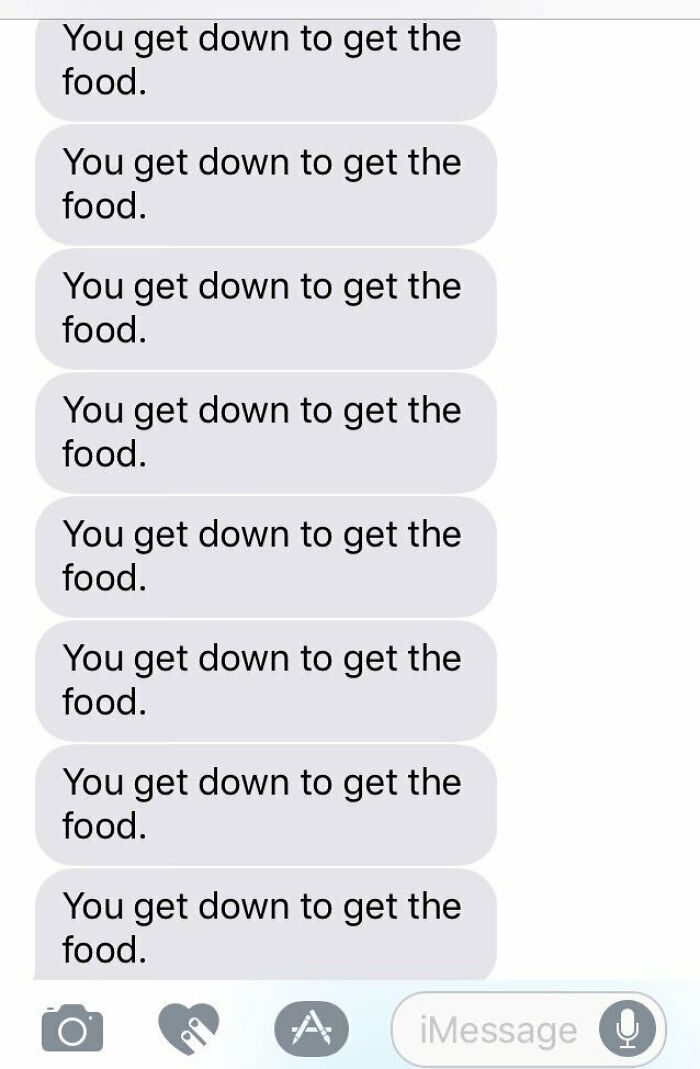 you get down to get the food !!!!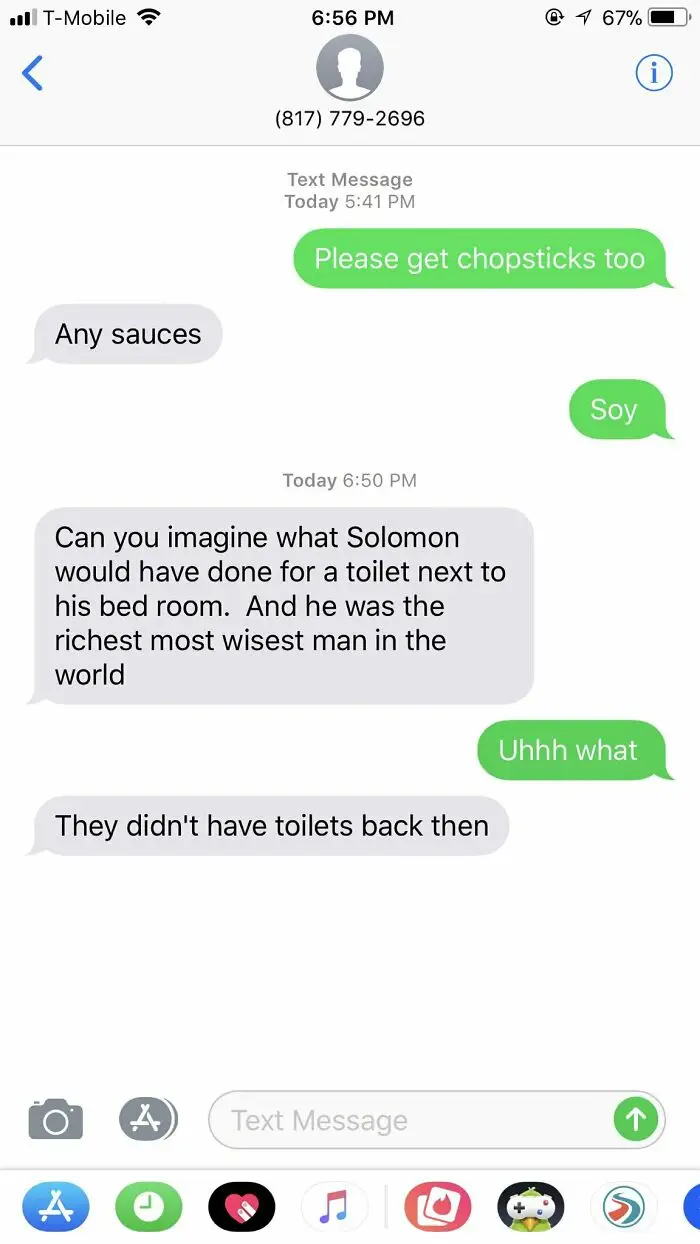 Talk about random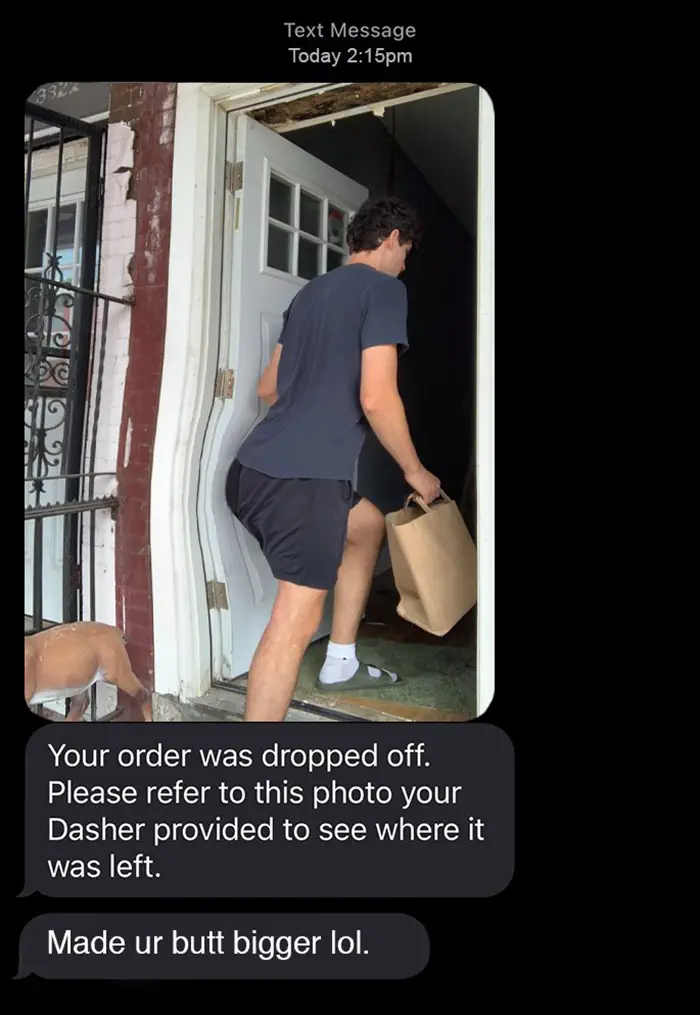 Thanks for that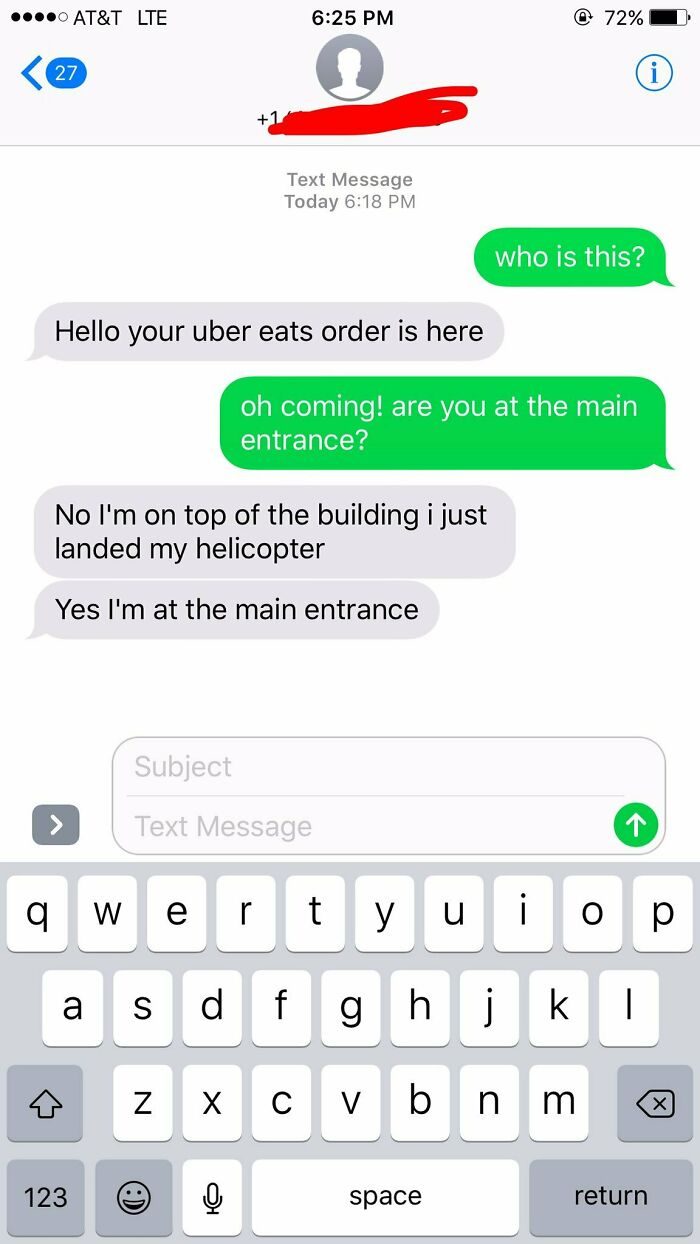 That's a spicy delivery guy lol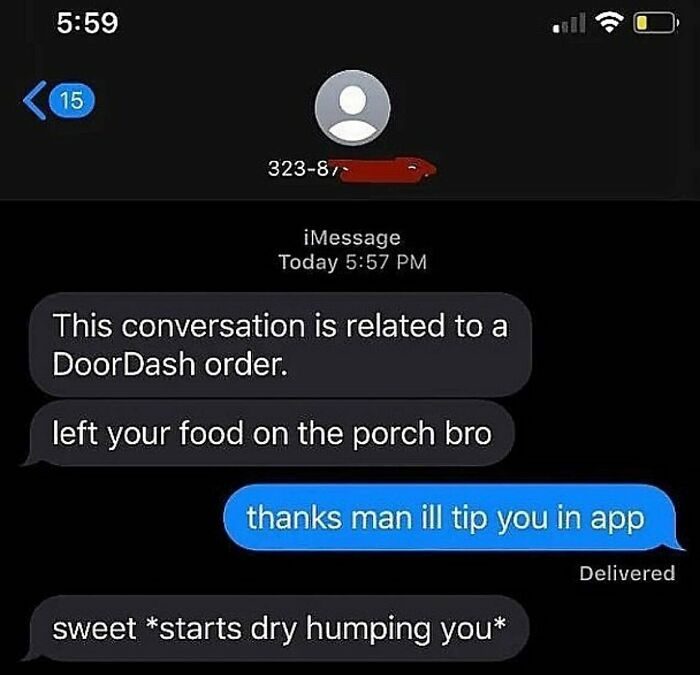 Lol They're on 2 different pages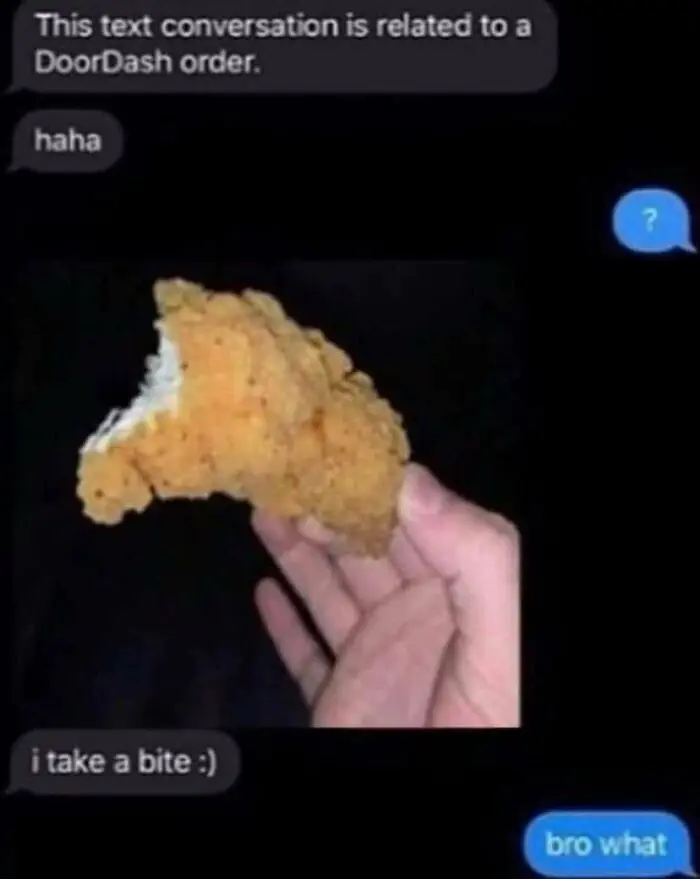 I would be soooo angry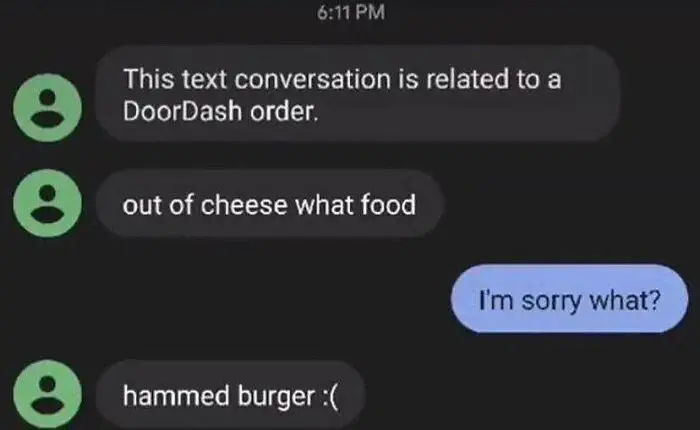 English isn't his strong suit smh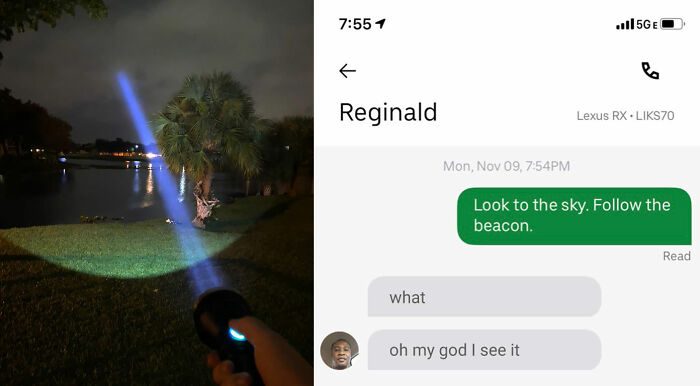 LOL this is so epic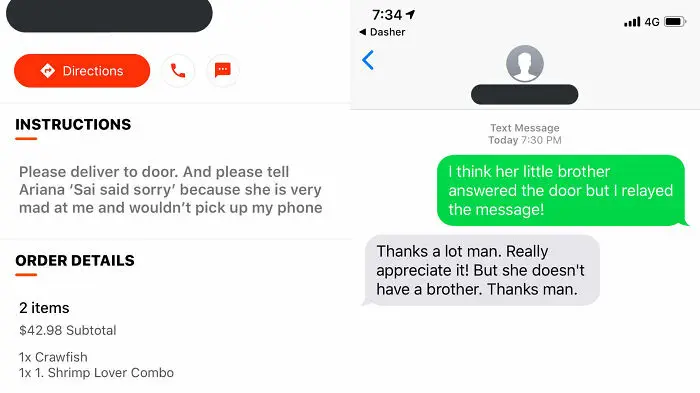 OOOF only pain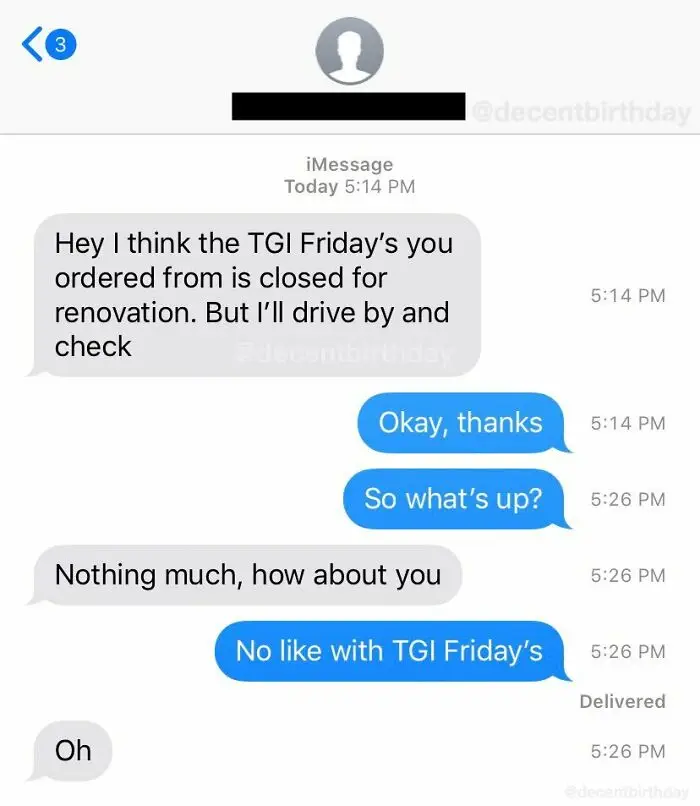 He just wanted to make friends LOL poor guy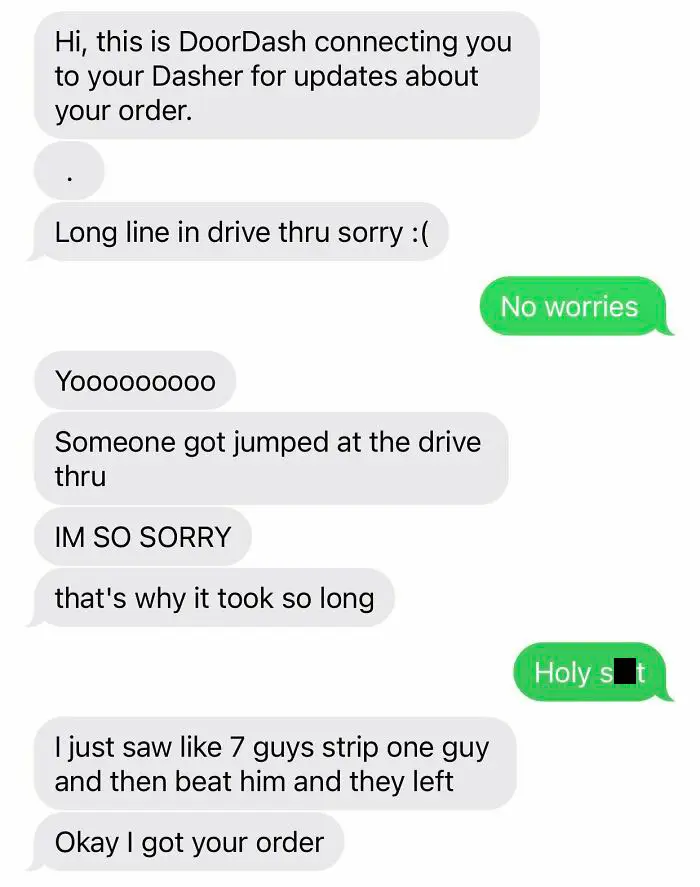 Door dash gone wild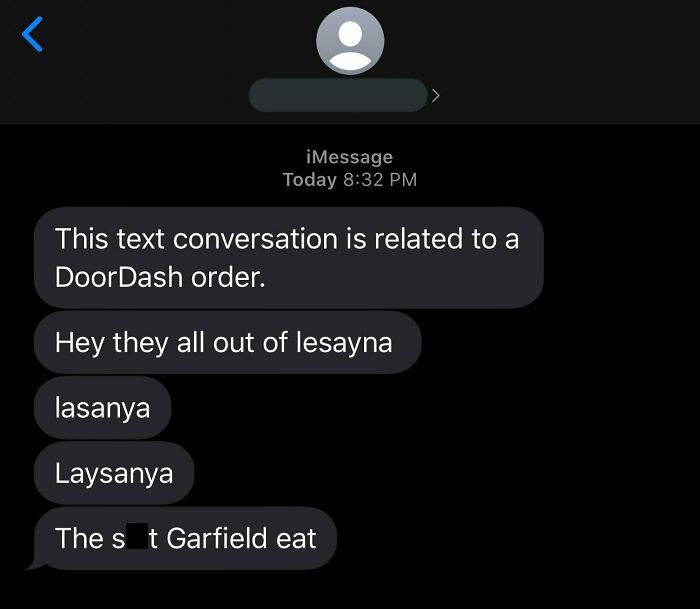 HAHAHAHA
Voice text will get the best of you lol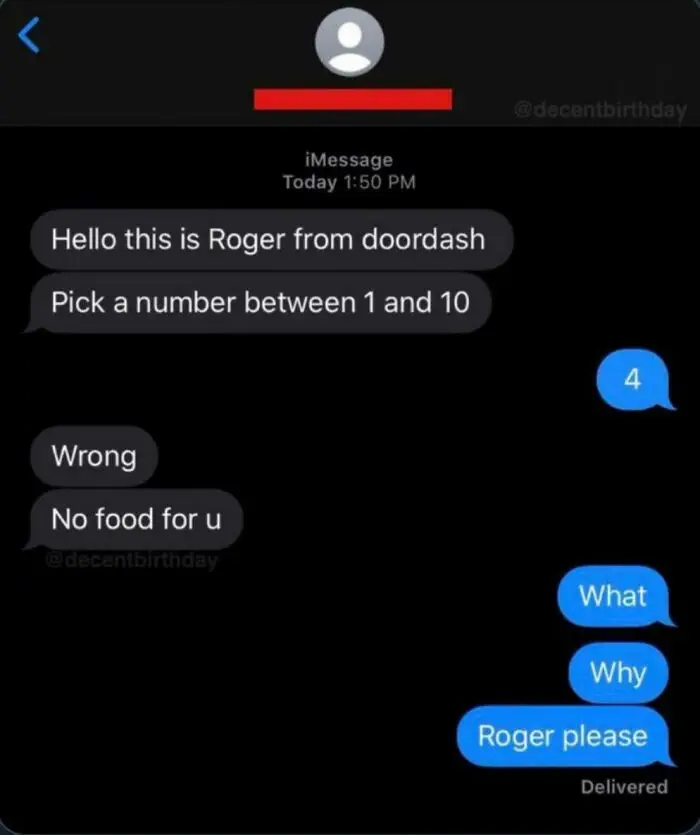 Roger PLEASE!

Don't be this guy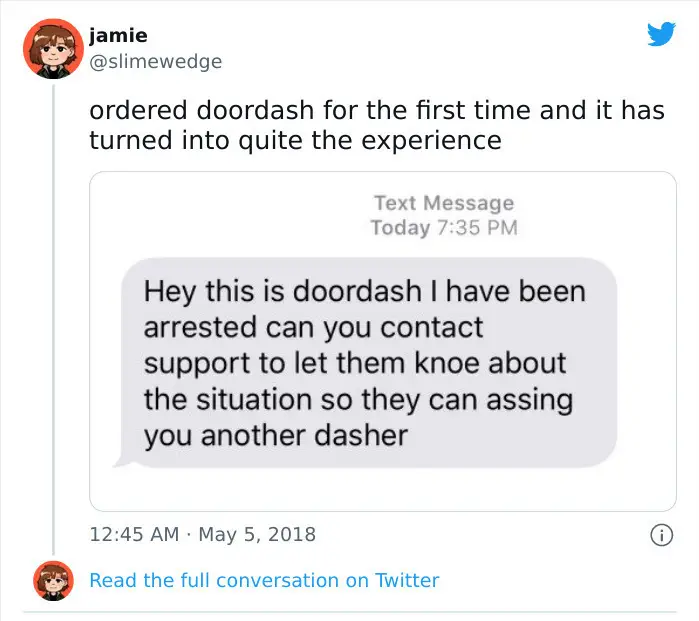 At least he is dedicated to the job lol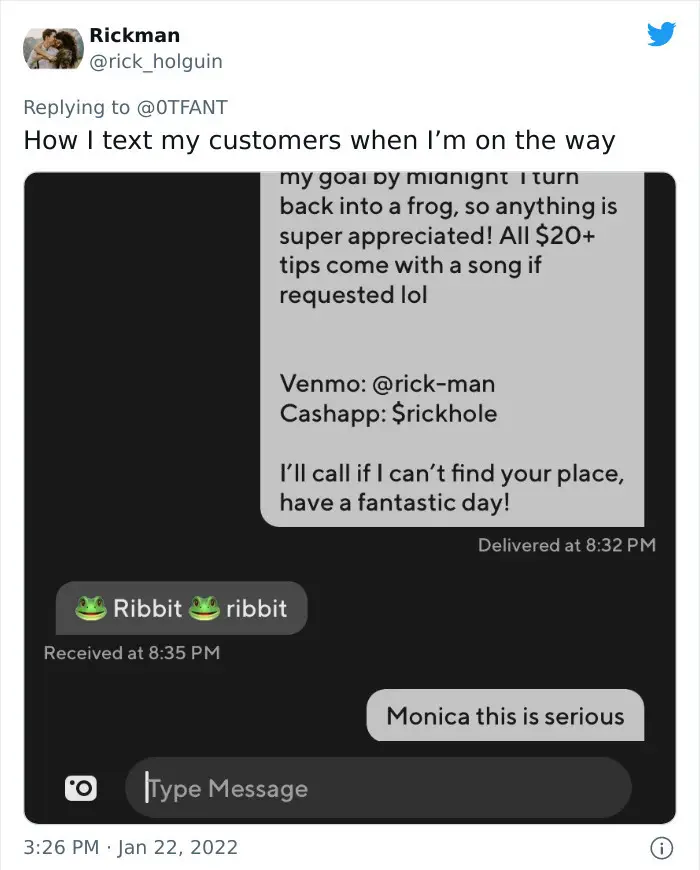 Monica needs to learn how to read the room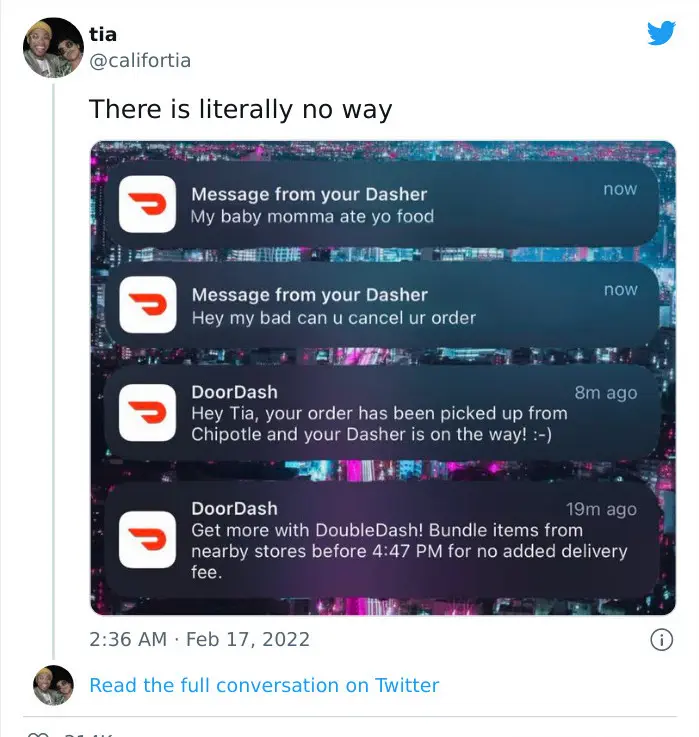 You cant make this up lol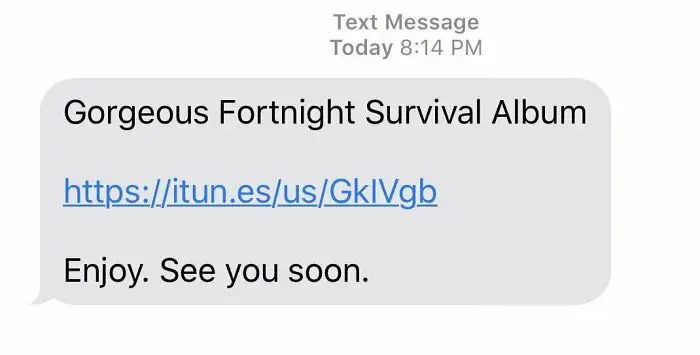 lol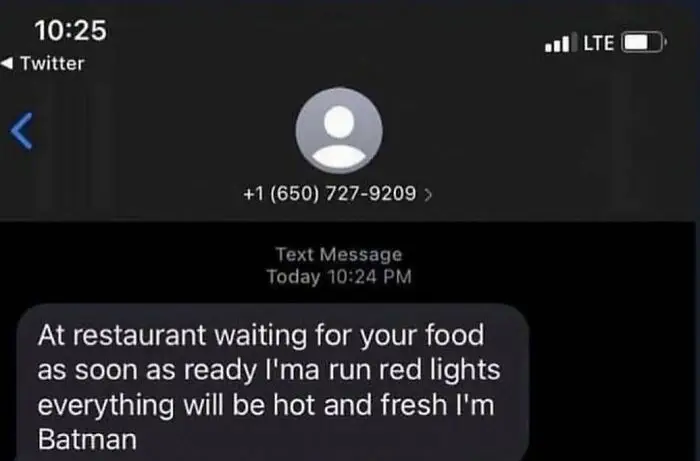 hahahaha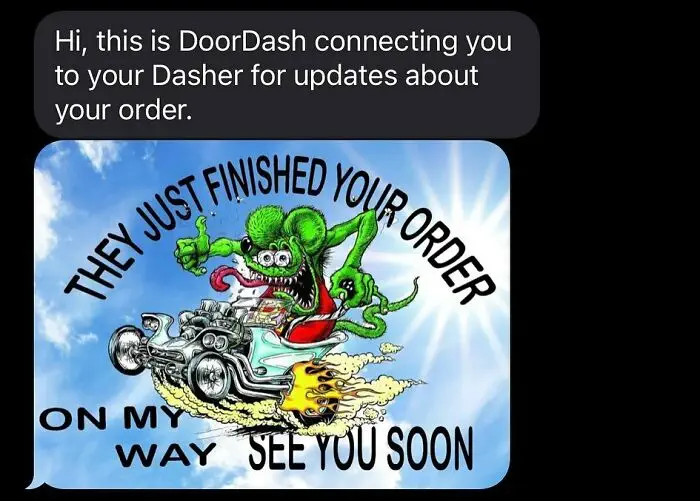 That's one interesting picture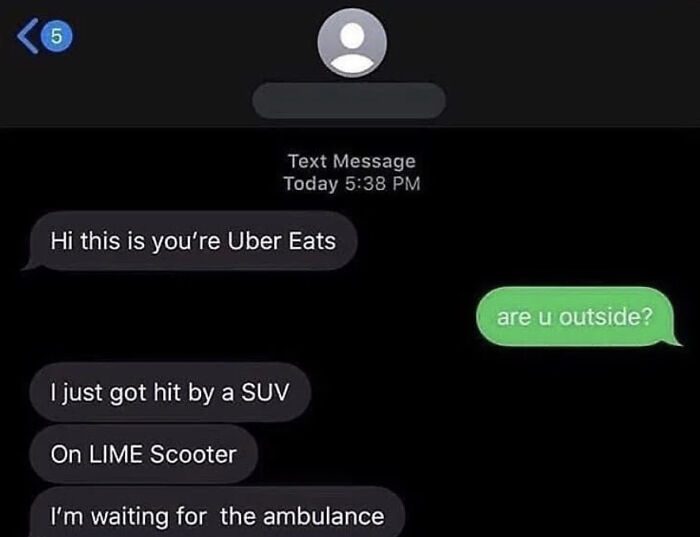 how is he casually texting the customer while all this is happening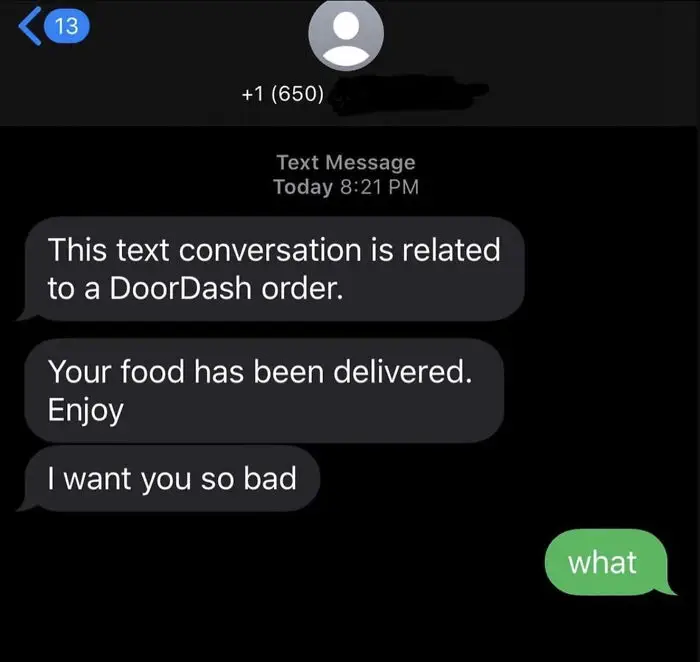 uhhhh WHAT
TFB Latest Posts
---
---