This article may contain affiliate links. If you make a purchase, we may make earn a commission at no cost to you.
theFunnyBeaver Clips
Originally posted on March 23, 2015 @ 7:07 am
.50 Caliber Bullet Shot Glass – Yes I want This – Now
Hard liquor never tasted better than when slung back from a bullet-shaped glass. With the .50 Caliber Bullet Shot Glass, you've now got a glass that looks as menacing as you feel after choking down that cheap whiskey. When pouring your drink, keep the bullet-shaped glass upright in the included revolver cylinder-shaped base made from crystal clear glass. This Shot Glass holds 1.5 ounces of whatever you might be drinking. Get It HERE
Your Hard Liquor Has Never Tasted More Manly
For the uninitiated, a manly shot tastes like equal parts sawdust, aftershave, sweat, blood, and glory. With the .50 Caliber Bullet Shot Glass, each shot tastes like the satisfaction of having taught your dog to walk on two legs while serving you a beer. Glorious indeed!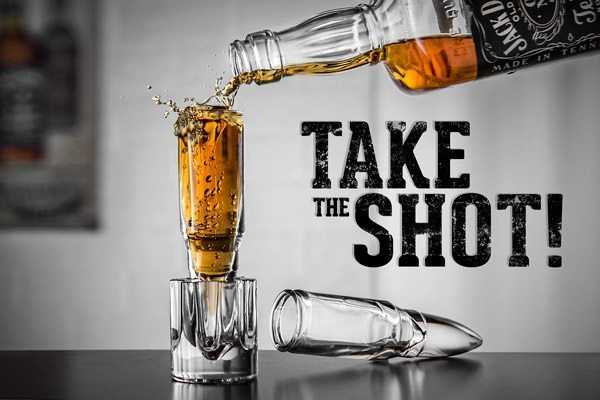 Everything will taste manlier when enjoyed from the .50 Caliber Bullet Shot Glass.
 The Revolver Cylinder Keeps Your Shot Upright
The .50 Caliber Bullet Shot Glass includes two parts: the bullet shot glass and a separate revolver cylinder base. When you're not drinking (aka pouring another shot), place the shot glass in the crystal clear glass base to keep it upright.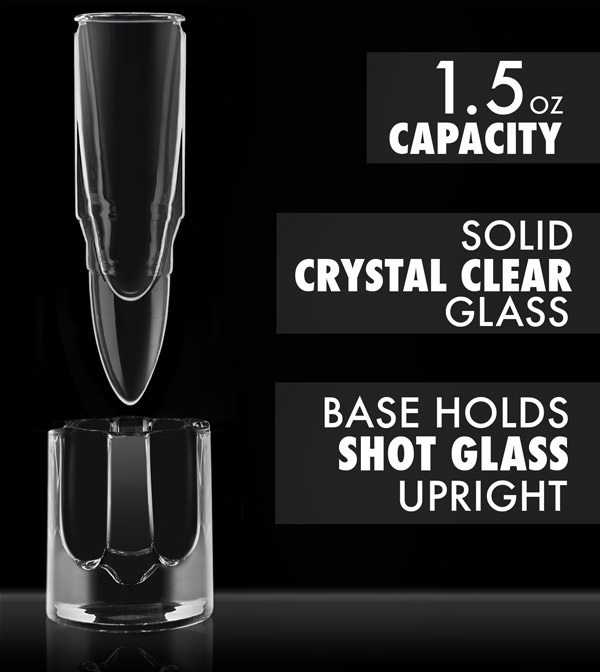 Frequently Asked Questions
Question: Women like guns, too. Why so man-centric?
Answer: Because we're stupid men.
Question: Is the glass the same dimensions as a .50 BMG?
Answer: They're close. A typical .50 BMG has an overall length of 5.45″ and a base diameter of about 0.8″. The Bullet Shot Glass is a bit longer (5.75″) and has a wider diameter (1.5″).
Features & Specs
Capacity: 1.5 oz (44 mL)
Solid crystal clear glass
Revolver cylinder base holds glass upright
Dimensions (shot glass): 5.75″ x 1.5″ diameter
Dimensions (base): 2.25″ x 2″ diameter