BBQ Branding Iron With Changeable Letters
If you do much cooking on the grill you might get a kick out of this BBQ branding iron with changeable letters. You can brand pretty much anything you want to say onto whatever it is you are cooking at your BBQ. This BBQ branding iron comes with 55 letters and spaces, giving you more than enough to brand anything you see brand-worthy. This will go great with your tactical chef apron. Get This HERE
.
BBQ Branding Iron With Changeable Letters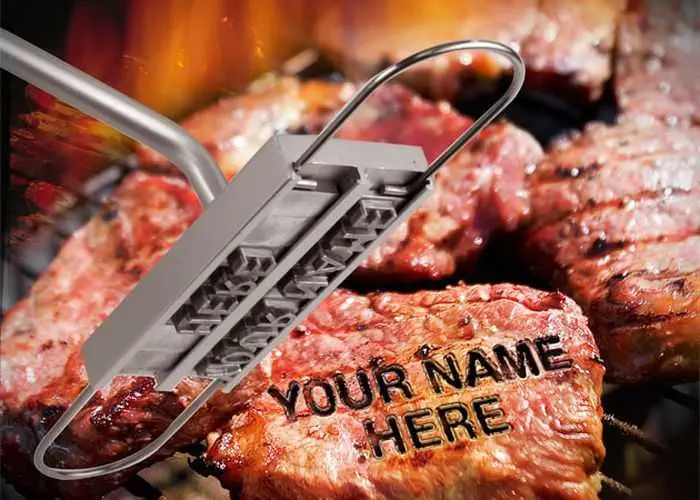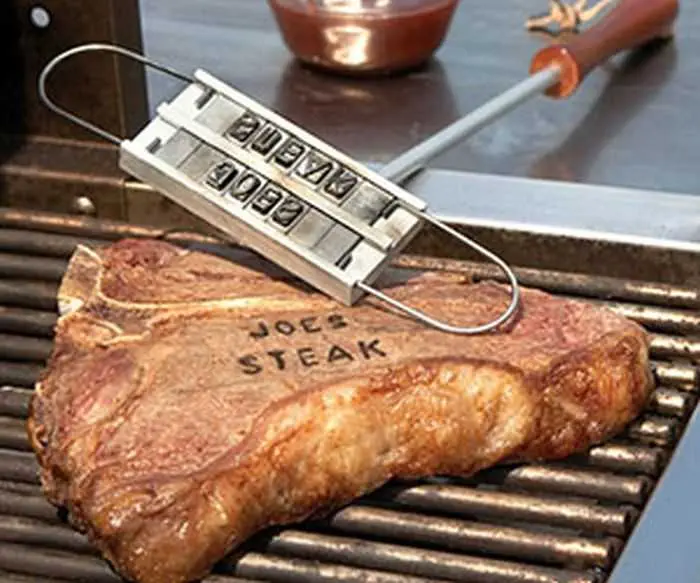 "Letter quantities:
3 x A, 2 x B, 2 x C, 3x D, 2 x E, 2 x F, 1 x G, 2 x H, 3 x I, 1 x J, 1 x K, 4 x L, 2 x M, 2 x N, 4 x O, 2 x P, 1 x Q, 4 x R, 3 x S, 3 x T, 2 x U, 1 x V, 1 x W, 1 x X, 2 x Y, 1 x Z
Features:
• 55 letters
• No tools needed
• Wooden handle to minimize heat
• Hand wash only
• 45cm length
Package Contents:
1 x BBQ Branding Iron in white box
55 x Letters
Make an impact and customize your cooking this summer with the BBQ Branding Iron! The brilliant barbecue utensil that lets you add some slogan-based sizzle to your steak!

Whether cooking up bumper burgers or even some cheeky chops, it is easy to personalize your friends and family's food; adding a name or a special message, to their utmost surprise!

This high quality BBQ Branding Iron includes 55 letters and spaces, allowing you to brand your meat masterpieces with just about anything you like! From 'Happy Birthday' to 'Hands off', the possibilities really are endless.

Simply load up the BBQ Branding Iron with your chosen remark and make your imprint, as two twin locks hold your unique phrase securely in place.

Fun for any BBQ party." 

Via – Amazon
Get This HERE.
Be sure to follow Man Stuff on Google+.
TFB Latest Posts
---
---