The Caterpillar CAT S60 is as tough as nails, a smartphone for the adventurer in you!
CAT is a renowned name in the heavy equipment industry. You may have seen a couple of CAT bulldozers with the familiar CAT logo on it. I also adore their other products such as Caterpillar boots and shoes. The point being that the company is known for its high-grade items throughout the world. I mentioned boots because, for a construction equipment company, footwear sounds a little weird. But if you ever tried one of those CAT steel toed boots, you wouldn't want to go back to other prissy brands anymore.
Anyhow, this article is about the CAT S60 smartphone, which is something that you don't hear very often. As anyone could expect, they have created a brick-like mobile phone, which comes with certain distinct features that make it an absolute abomination to own. And I mean that in a good way. Since CAT is still getting used to creating smartphones; I don't expect them to pose a threat to Samsung, Apple, and HTC.
In its own way, the S60 is one-of-a-kind device with FLIR Thermal Imaging technology, water resistant body and a Gorilla glass screen. This is certainly not a smartphone made for everyone's taste, but it stays up to date regarding current technology & hardware – and that's all the more reason to buy it. Still didn't get it? Let me get it? Let me explain this in detail.
The Caterpillar CAT S60 Waterproof Smartphone is a Tough Son of a Gun!
Starting off with the build factor, all I can say is that this isn't one of your fancy fragile phones. You can drop it without the fear of breaking or cracking the screen. The smartphone comes with a protective casing/ shell, which protects the device from bumps, thuds or accidental falls that typically occur when you're in the bathroom performing your morning rituals with a mobile phone in one hand.
The CAT S60 smartphone is water submersible to over 5-meter depth. You can also use its camera for underwater photography, BUT the manufacturers do not recommend keeping it submerged for more than an hour. 60 minutes is one heck of a time frame, and when you top it off with a 5-meter depth, you can take some truly stunning photos when you are out canoeing with your buddies. There is a small safety switch on the phone that can be used to adjust its resistance against water pressure.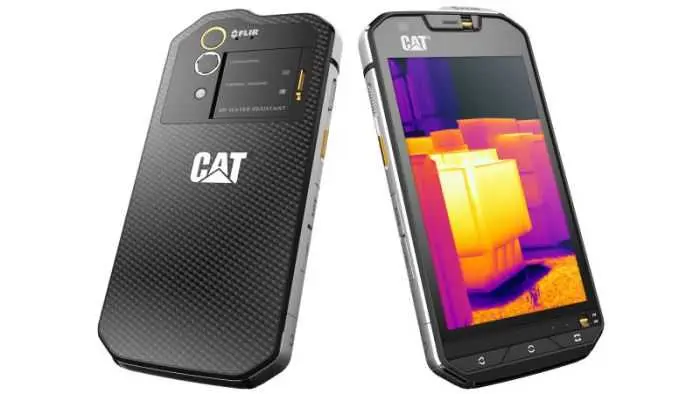 Precise Thermal Imaging Like You Ain't Seen Before!
CAT S60 features a thermal camera, which is unlike any other cameras you've ever seen before. The company collaborated with FLIR, one of the biggest manufacturers of thermal imaging products in the market. FLIR's integrated thermal imaging solution in the S60 smartphone gives other mobiles a run for the money.
The question is, are you going to buy the phone for the sake of this "cool" new feature that lets you see heat sources? Obviously, if you are a sensible man, you will think twice. This is a professional level thermal imaging camera, which means that the smartphone is not everyone's cup of tea. CAT wanted to help those people who want to conserve energy or deal with a lot of things that involve temperature spikes.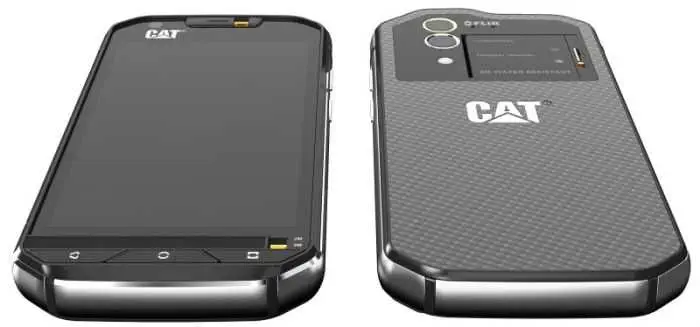 If you ask me, I doubt it that you are in the energy sector as a professional. Most of the smartphone owners are just buying these devices for the sheer number of features in them. But if we speak for a practical handheld communication device, CAT S60 is the perfect match for you. Even if you are not in any energy-related field, you can still get some decent value for your money.
Think about locating your pet in the dark, think about discovering accidental fire hazards behind a locked door, think of detecting overheating electrical appliances that your clear eyesight cannot see. These are the kinds of scenarios where you can not only reserve energy, but you can also, God forbid, save someone's life.
And yeah, there is the definite possibility that you can take as many photos, with the thermal sensor, as you like. They will look weird, but that's up to you.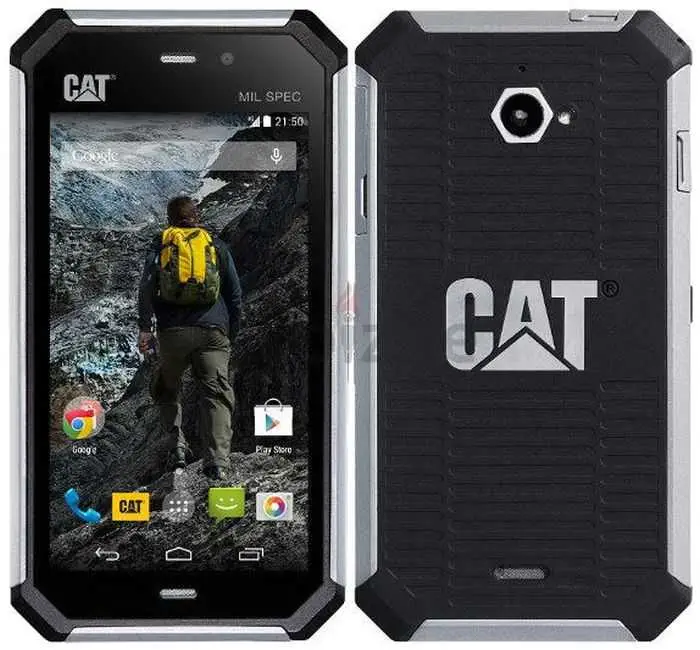 The Pricing Factor:
At $630, the CAT S60 water resistant smartphone will take a bite out of your wallet. But hey, if you want an amazing phone with applicable features, this is the right choice. In Australia and the U.K, the phone's available for pre-order for up to AUD 900 & £530. Depending on whether your carrier is offering the phone in installments or on a contract basis, you can make the best choice.
T-Mobile and AT&T will be the only carriers available to the U.S. market (*as evident by various tech news blogs). I don't know about the U.K and Australian market though. Your best bet would be to ask someone who is actually located there or consult with your local carrier. In conclusion, if you are a fan of a smartphone with a thick skin, CAT S60 is something to look forward to.
TFB Latest Posts
---
---