Cheat Sheet For Men
If you're one of the millions and millions of men out there who don't remember just about every last detail about your wife/girlfriend this might come in handy – And keep you out of trouble. The wallet sized cheat sheet for men allows you to fill in and have handy everything from your significant other's favorite color to her shirt size. Oh, and this little gem is only like four bucks. You can get this cheat sheet HERE.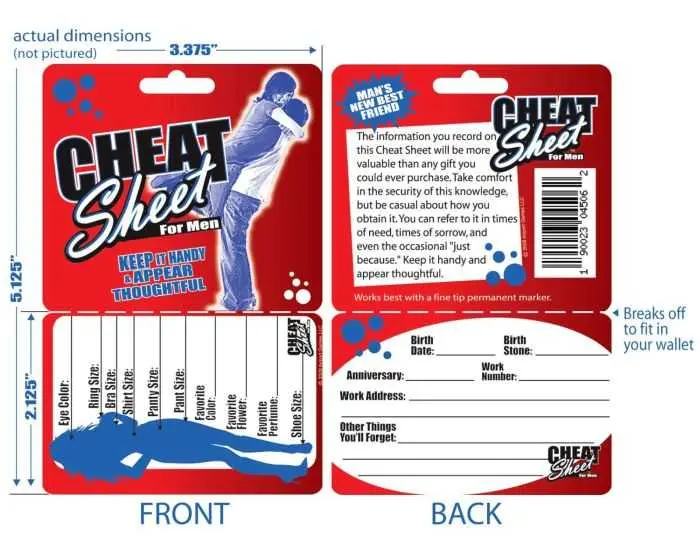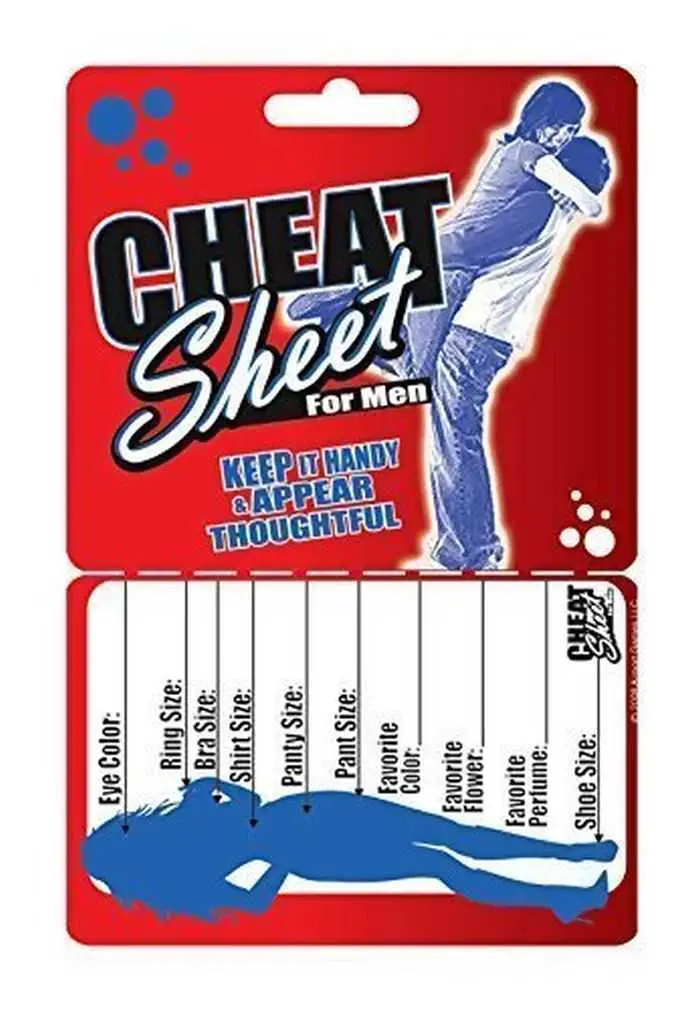 You can get this cheat sheet HERE.
Almost never sleep on the couch again! This is the the product every man with a woman needs. Ever bought the wrong size shirt? Have you ever forgotten your anniversary date? Or worse yet, forgot her birthday? Well, never again with the help of this. Fill it out, stick in your wallet and appear thoughtful.
This advancement in technology will remember the following for you:
Ring Size
Bra Size
Shirt Size
Panty Size
Pant Size
Favorite Color
Favorite Flower
Favorite Perfume
Shoe Size
Birth Stone
Birthday
Anniversary Date
Keep it handy and appear thoughtful.
TFB Latest Posts
---
---