This article may contain affiliate links. If you make a purchase, we may make earn a commission at no cost to you.
Last Updated on
Originally posted on October 22, 2015 @ 6:32 pm
If you are on the market for a great survival manual, Clint Emerson's 100 Deadly Skills is the book for you.
Here's a good one: Clint Emerson's '100 Deadly Skills – The SEAL Operative's Guide to Eluding Pursuers, Evading Capture and Surviving any Dangerous Situation' is an essential hand-carry manual for those who live on the edge. The book offers a compendium of information, which may seem a little extreme in some cases, but it can be a lifesaver in certain sticky situations. For the record, Emerson's a retired Navy SEAL, with his childhood spent in the Kingdom of Saudi Arabia, and rest of his adulthood dedicated to serving with America's most elite and brightest special forces operatives.
Now as far as the survival books go, I know what you might be thinking. Oh, it's one of the usual how to guides for surviving in the wilderness. Let me assure you, it's not the usual PlayStore survival app, or one of those guides where you are told how to pick strawberries and mushrooms on a night out in the boonies.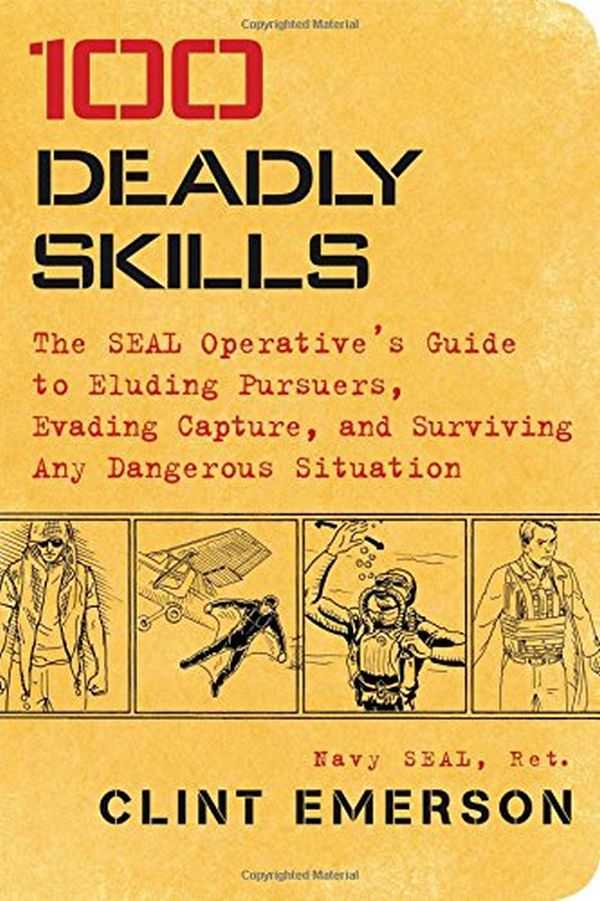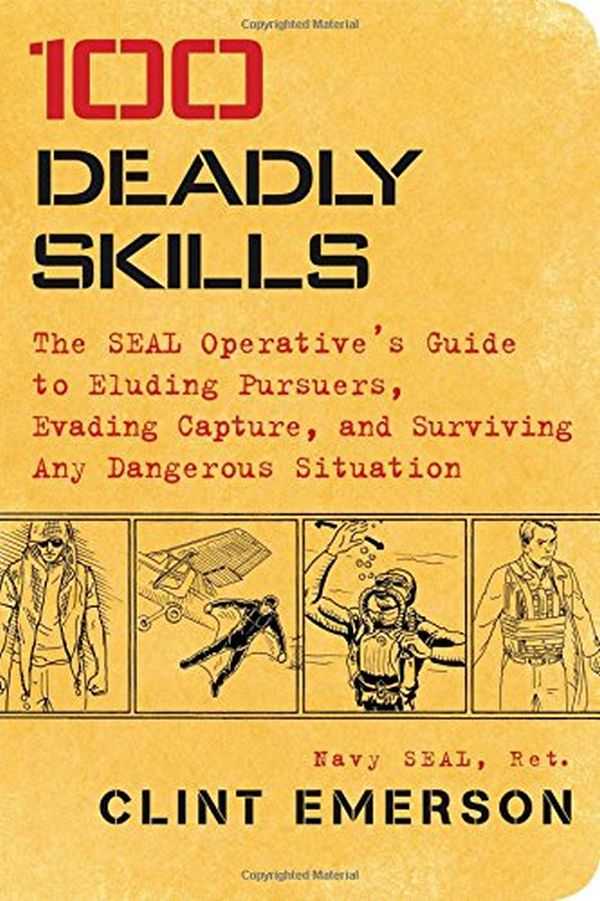 For instance, Clint Emerson details on how to hide a body, how to hijack a plane and many other unusual subjects is mind blowing. Of course, every individual does not go on about disposing off bodies, or hijacking planes during his daily rituals, but these tips are worth reading. You can learn about making improvised taser guns, escaping a variety of death threatening grips, fighting off the bad guys and being a model citizen. The point is that this book has something for everyone out there.
Chris Kyle (American Sniper) viewed the world as an animal farm. There are sheep and there are wolves; it is a never-ending cycle where the good guys have to lookout for their families. Especially in today's day and age when terrorism incidents are becoming increasingly common, crime is constantly on the rise and your kids are no longer safe in your own neighborhood, Clint Emerson is sharing a lifetime worth of information for literally $12.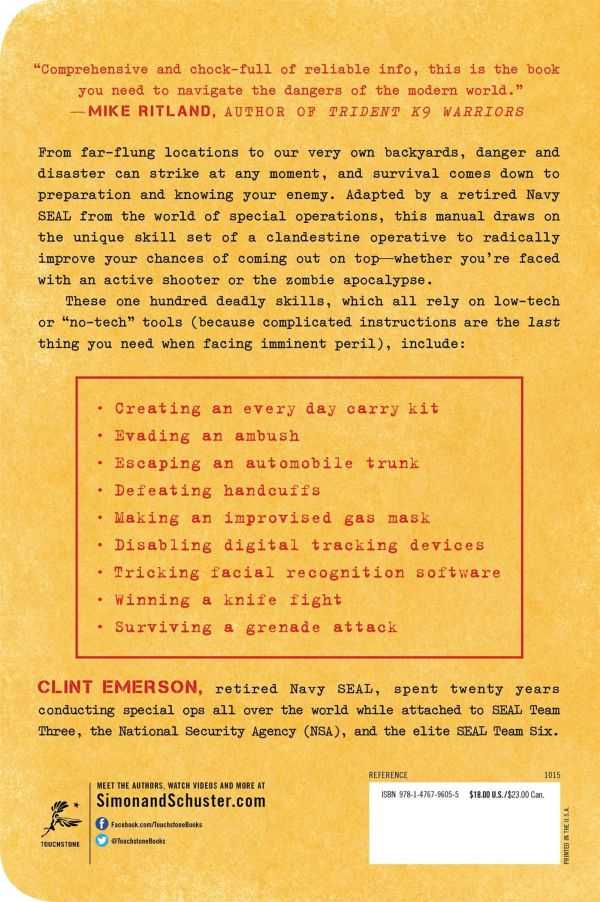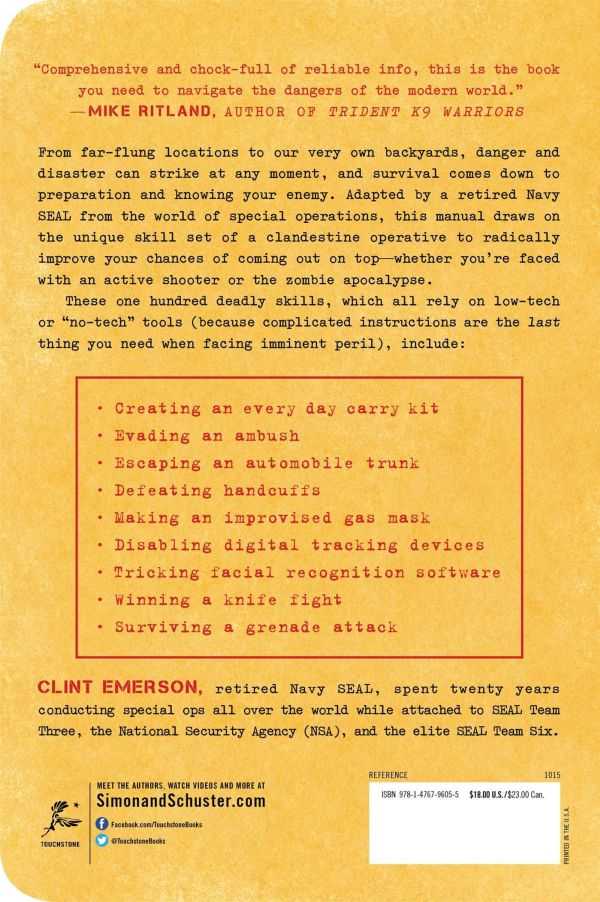 The simple prognosis of this reading material is to familiarize you with various situations where these skills can be put to use. Now you may not need to kill someone and hide a body, but by explaining the entire process, Emerson is teaching readers how to think like those with ill-intent. If you know how a perpetrator's mind works during a hostile situation, you will be able to take better counter measures.
100 Deadly Skills has a tremendous amount of information to share. Especially when it comes from a verified former NAVY operative, you know that this isn't one of the palpable bullshit titles. Clint's approach to making the world a better place is unusual. It is not every day that you see a guy writing a survival book. But by doing so, he has shared a lot of personal experiences where he has seen how terrorists and criminals work. This is a remarkable title to have while on travels to un-safe parts of the world.