This article may contain affiliate links. If you make a purchase, we may make earn a commission at no cost to you.
Last Updated on
Originally posted on April 5, 2016 @ 6:14 pm
If you need a portable, quality multi-tool look no further – The Leatherman Tread Bracelet has got you covered.
So, if you are out in the boonies and suddenly a life-threatening situation comes up that involves a loose screw, what do you do? Hypothetically speaking, and not pushing you to buy the most awesome portable tools bracelet (wink wink), if you had the Leatherman Tread Bracelet around your wrist, you could end up kicking some serious screw butt.
Of course, there's the element of saving a life too and being praised as a hero later. But, man, the screw… that's what needs a proper toolkit to screw or unscrew. It's like one of those screw the screw things… if you know what I mean.
Or… what if your drawer is falling apart because it came lose and shaky over the last few years. Wouldn't you be glad that you had some cheap tool set that'd keep things fixed in place? That's exactly what the Tread Bracelet is all about; stainless steel grade wearable toolkit that may or may not work all the time. It is like the Anchorman Movie's Sex Panther cologne; works 60% percent of the time – every time!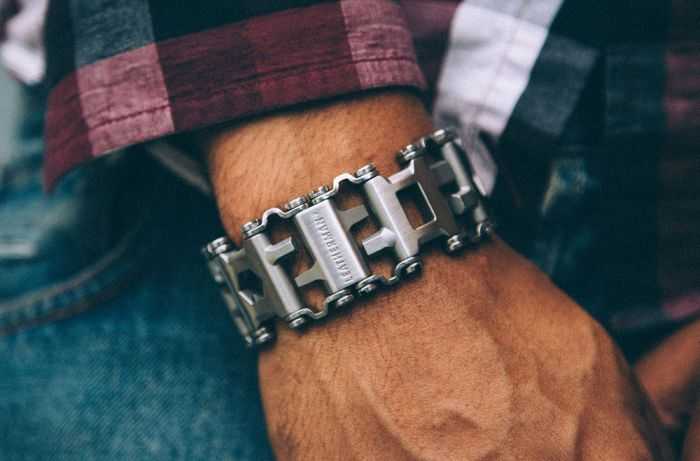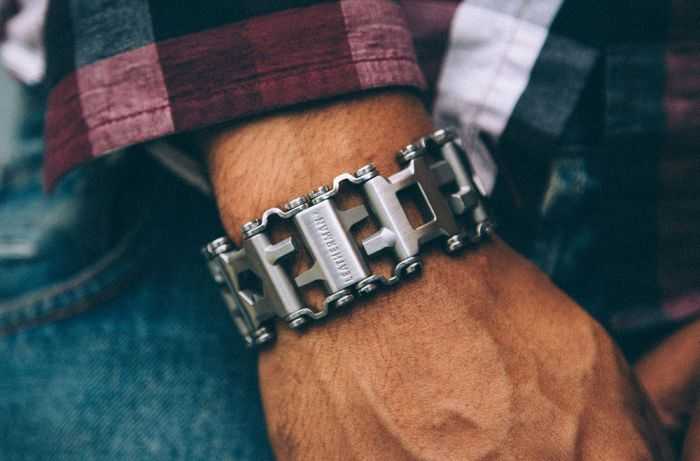 Pros:
Great build quality. For a stainless-steel toolkit bracelet, I have seen a lot of other products that get rusty, wear off or simply break. Leatherman is known for its exceptionally high-quality products, so you shouldn't have any doubt before or after purchasing the Tread Bracelet.
TSA Friendly – Yeah, this one is travel-friendly down to the last tool. Most of the countries, except for Cuba, won't bother you with any regulatory laws. Given that you are investing in a $160+ product, it'd break your heart if customs or security confiscate it. This wearable multi-tool bracelet is TSA friendly.
Impressive Engineering – All the small tools are neatly structured/ integrated within the bracelet's stylish looks. Each tool is easy to access with the flick of a few links. Also, it is an overall visually stunning accessory to flaunt your taste in the fine things in life.
Adjustable to suit different wrist sizes. All you need to do is carefully disassemble the toolset through the provided accessories to get it scaled down to fit your wrist.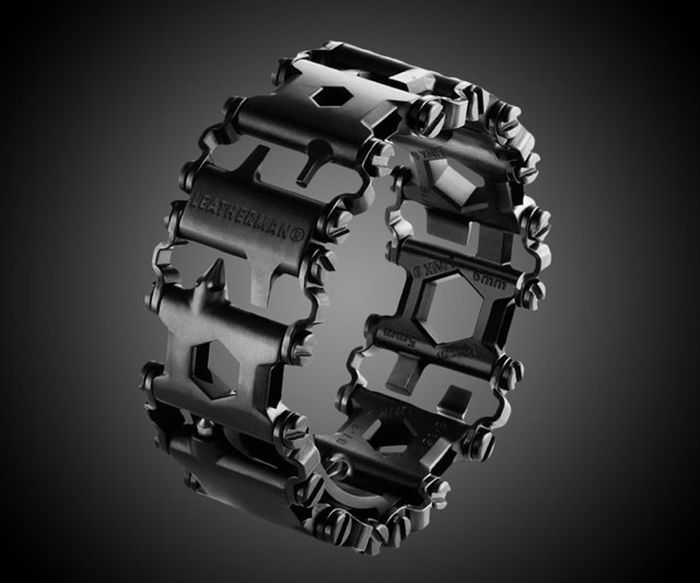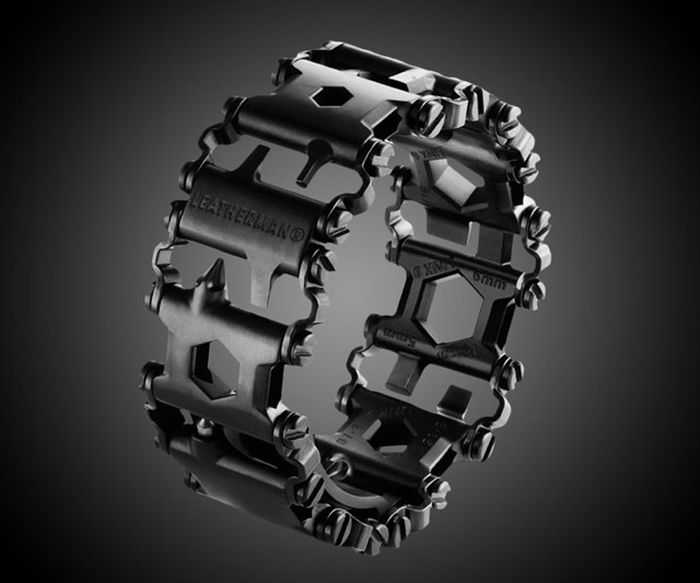 Some competitor websites have bashed the Leatherman Tread Bracelet for being a "useless" product. I know for a fact that these individuals just intend to harm the company's reputation. While it may be true that this product does not go hand in hand with any number of screw types, nuts, and bolts, you can at least fix a lot of household items. The accessory was made to work with daily use items such as soda cans, plastic casings, wrist watches, drawers, bicycles – so on and so forth.
Overall, it also makes up for a genuinely useful gift idea for your male partner. He will be able to use it, rather than having to carry it around as a jewelry piece. The only setback with this product is the weight factor. It is going to feel heavy after the first few days of exhilaration has worn out. You will begin to realize that it has kind of a "tug" effect on the wrist. However, after a couple of weeks have past, you will get used to it.
Rest assured, it will come in handy during any sticky situation.