TFB Short Clips
If you need a small, convenient and practical little tool set, have a look at Fix Mfg Portable Tools
From one of his last year Kickstarter campaigns, Tony Zentill's Fix Mfg portable tools have received a warm embrace from the male user community. If you are the kind of guy, or gal, who likes to get a little handy with fixing broken stuff such as skateboards, bikes, cycles or literally just about anythin', the Fix Mfg toolkit was made for your mother lovin' hands.
Fix Manufacturing – All Time Portable Belt:
The All Time Portable Belt basically houses the buckle shaped tool kits that Zentill & his team created. The idea was to create a wearable belt that'd allow for the tools assembly to be carried along wherever and whenever needed. Therefore, this belt incorporates the unique support system to help for insertion and removal of Fix Mfg tools through a sliding mechanism.
If you are not planning to buy the All Time Portable Belt, it is okay. The small size of the toolkits makes it easier for them to be inserted into back pockets or breast pockets for that matter. Just don't forget to drop em' while you are out there with your friends; it should be more of an inseparable bond after you have bought them.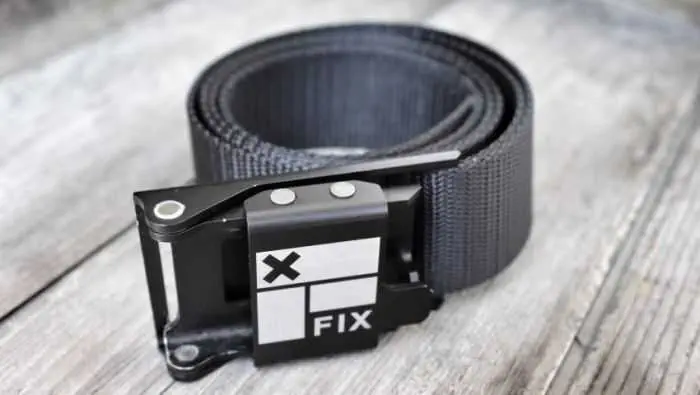 Fix Manufacturing Board Sword:
The board sword was made for skateboarders. For most of the skateboards that use certified parts and nuts, the Fix Mfg Board Sword tools come with a variety of solutions – all concealed within a small stainless steel frame. Some of the main highlights of the Board Sword are appended below for ready reference:
Different Wrenches – Size Range Covers 9/16", 3/8", ½"
Screwdriver with #2 Philips Screwdriver Support
Round File
Safety Blade for Tape Cutting
1/8" Hex Bit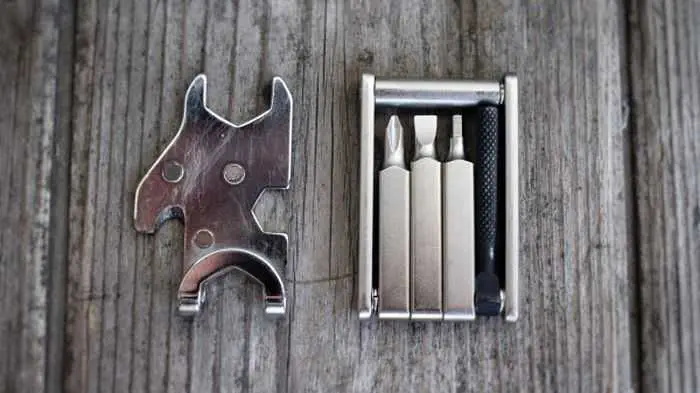 Fix Manufacturing – Wheelie Wrench
Finally, moving on to the Wheelie Wrench, it is a matchbox shaped solution to numerous bike and bicycle issues. Of course, you shouldn't expect this little toolkit to fix almost every God damn' problem in your bicycle – but nonetheless, this is a handy accessory when needed during off trail expeditions etc.
Let's just assume for a second that you are all alone out there on your trusted mountain bike and suddenly a handful of spokes came loose! Well, if you keep on riding in this situation, the axle is going to take the toll and eventually your tire will go out of shape. In such scenarios, the Wheelie Wrench is something to be counted on.
Take a look at some of the key highlights of this toolkit below:
Philips #2 Screwdriver and Slotted Screwdriver Support
Tire Lever
Spoke Wrench
8mm, 10mm, 15mm Box & Open Ended Wrench
T25 and T10 Torx Bits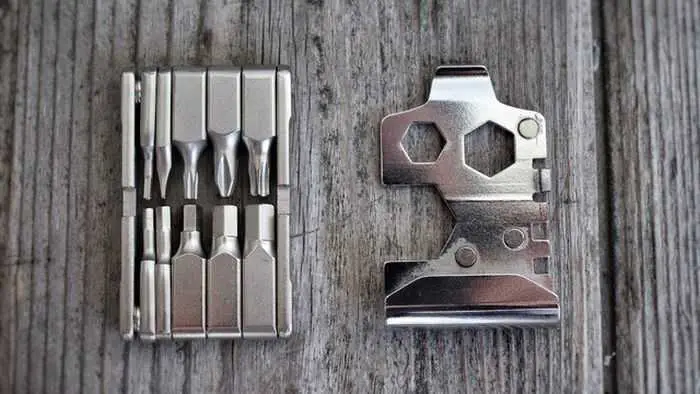 In addition to the aforementioned products, there is the official Powder Plier set. The latter has added support for snowboards and other portable sports gear. If you want to place an order, or need to find out more information about Fix Mfg inventory, head over to their official website. I hear Tony's a friendly guy, and he'd love to answer all your questions. Learn more about these great products here.
TFB Latest Posts
---
---
---