Kool Tool Belt – Belt Buckle With 9 Different Tools
I'm all about accessibility, practicality and convenience. Well my friends the Kool Tool Belt is just that. I showed you the 686 Men's Tool Belt a while back, and while both of these belts are pretty great, the Kool Tool Belt might have the 686 beat (in my opinion). The Kool Tool Belt's built in tools include five different sized standard hex wrenches, a standard and metric ruler, 3 different sized wire strippers, a box cutter, large and small flat head screwdriver, philips head screwdriver, a bottle opener and five different sized metric hex wrenches. Oh, and this is made in the good ol' USA. All in all this is a great little tool belt with great reviews. Check it out. Get You One Of These HERE
.
Kool Tool Belt – Belt Buckle With 9 Different Tools
Review of Kool Tool Buckle review from Amazon. This is one of those tool that you can carry with you everywhere you go. Great to have in case of emergency. The belt itself is made of durable nylon which may also be used to save your life in case you had to be hoisted out of a well because you happened to fall in by accident.
Get You One Of These HERE
.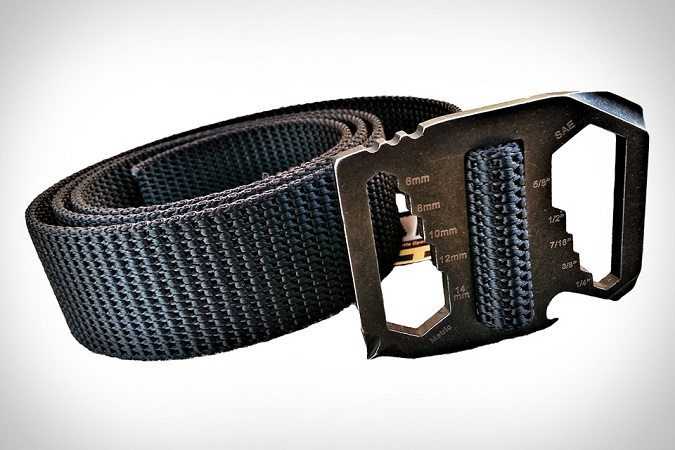 Our trademarked new Kool Tool belt keeps you prepared for MANY situations. With over 9 useful tools this solid technical buckle is ready when you need a quick fix. Awesome styling and super-durable materials provide years of use. Bison Designs the leader in innovative and unique belt production in the USA. Based in Colorado with over 25 years as a leader in the Outdoor Industry.

Kool Tool technical buckle belt features 9 useful tools
Wearable tools keep you prepared at all times
Corrugated 38mm wide webbing with laser cut steel buckle USA made
Tools include standard and metric hex tools screwdrivers ruler cutter and of course a bottle opener
Large fits up to a 42″ waist

Via – Amazon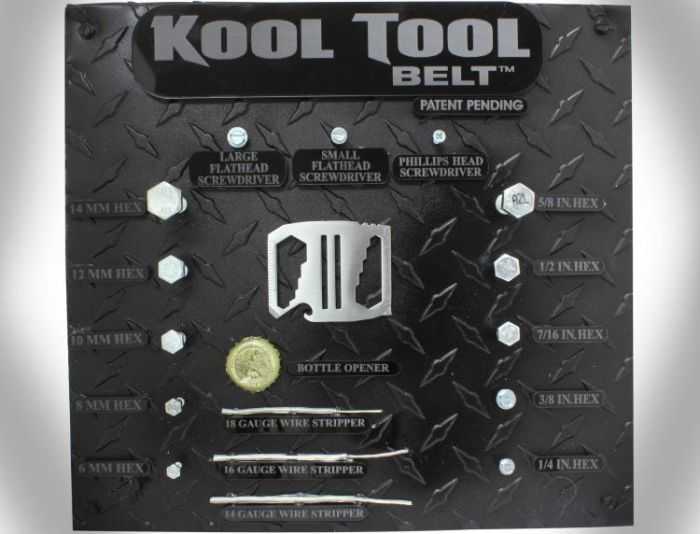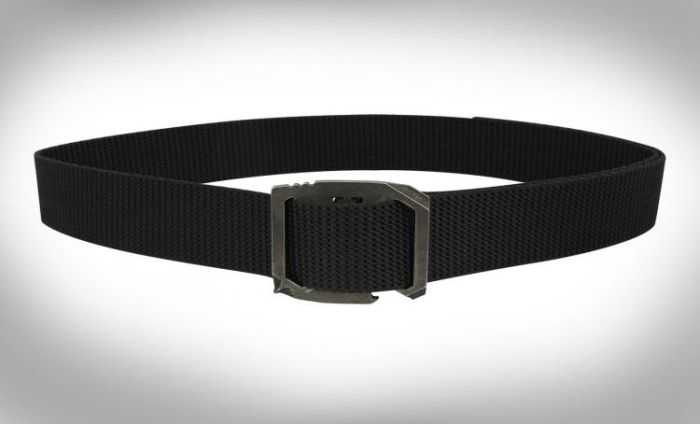 Get You One Of These HERE
.

Check out the Leatherman Tread Bracelet.

Be sure to follow Man Stuff on Google+.

[mashshare]