This article may contain affiliate links. If you make a purchase, we may make earn a commission at no cost to you.
Last Updated on
Originally posted on January 18, 2017 @ 9:29 pm
Stop wasting money on cheap Styrofoam coolers and have a look at the CreekKooler.
For portable gear enthusiasts, CreekKooler has invented a carry-around solution. This one's called the CreekKooler Portable Floating Insulated Cooler, or as some people like to call it: the pull-along portable cooler. Nonetheless, as long as you are using a rope to pull it across rough terrain, which is not recommended, or canoeing across steep waterfalls, the cooler will always be by your side.
Wait, Isn't this a Kayak?
You bet your bippy, it looks like a Kayak but it is not a Kayak. Beyond its oversized dimensions, the CreekKooler Insulated Cooler is more of an amphibian-ish product for nature lovers. Let's say; you make a plan to hang out with your friends at a naked pool party or daytime cruising through some alligator infested remote lake, this cooler can be tugged along. It will keep your beer cans cold, and your body colder despite of the warm afternoon sun.
Besides, summer seasons has already started; it is all the more reason to buy the CreekKooler Floating Insulated Cooler. You will need it whenever you are out at the beach, by the riverside, or just casually picnicking with your loved ones. It houses double insulated layer and a spacious compartment to allow maximum storage without compromising the temperature levels.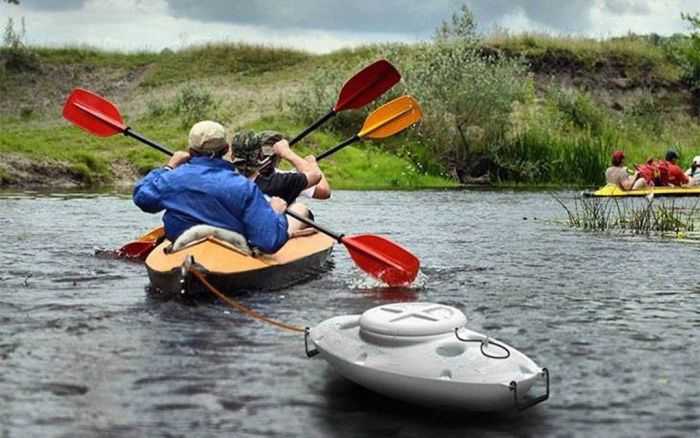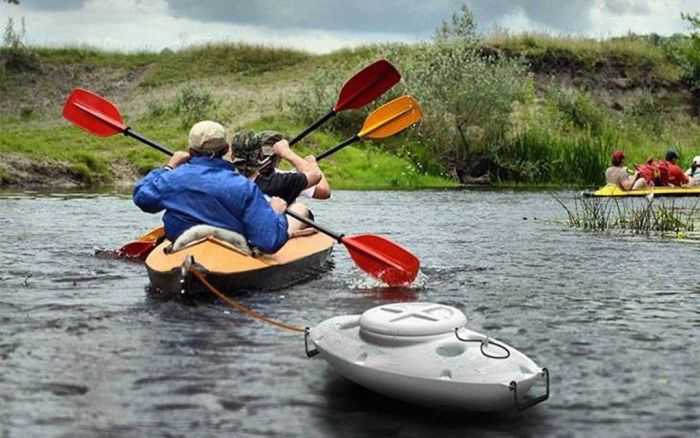 Pros:
Accessibility – Easily reach in for your drinks by removing the top lid. You can tug this cooler along with your canoe or Kayak, and enjoy a cold one whenever needed.
CreekKooler Portable Cooler comes in multiple colors, such as, but not limited to Bright Blue, Glowing Red or an Elegant Shade of Light Grey.
Couldn't get any more patriotic because there is a small flag holder in there too. You can mount your country's flag as you go past any bystanders.
Foamed interior and double layered insulated material ensures maximum cold for a prolonged period of time.
Soda can holders at the front side for quick access!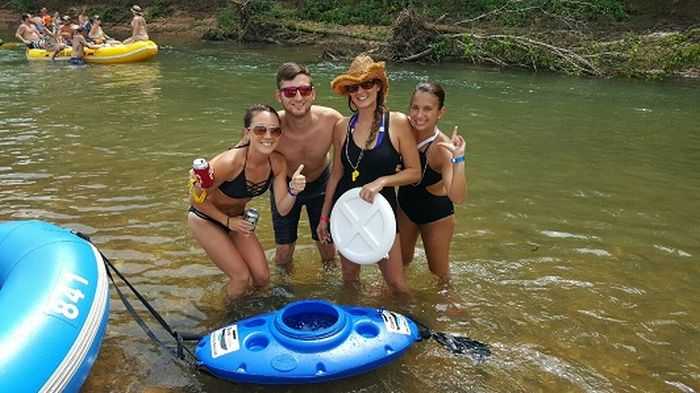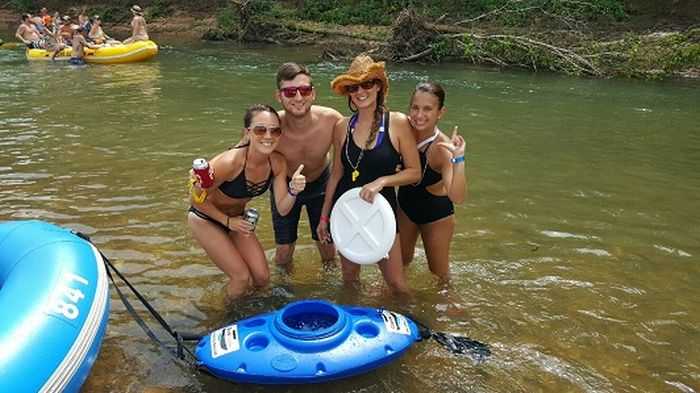 If I were to compare this portable cooler with a competitor's product, I'd recommend the Yeti Hopper. The latter is two times more expensive, but it offers better results. However, the Yeti Hopper cooler cannot float on water, which practically makes it useless for boating enthusiasts. In such circumstances, a man can only hope for a durable and equally portable product which he/she can pull along through strong water currents.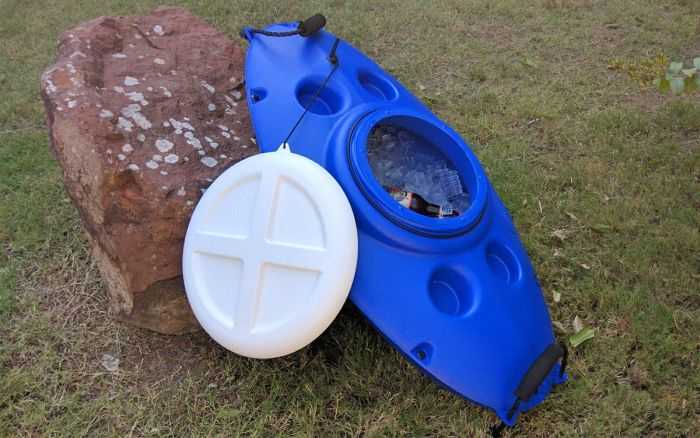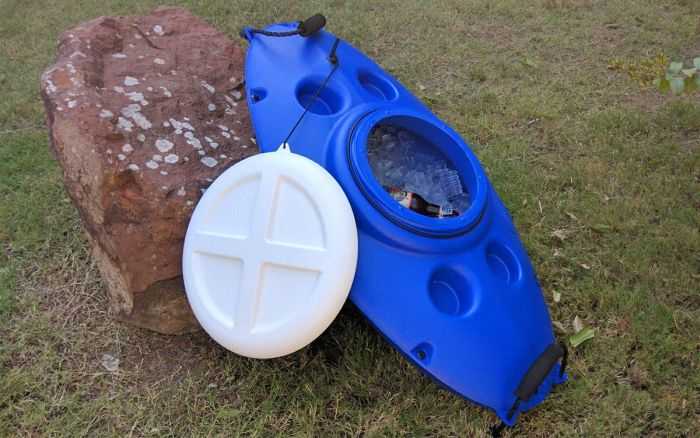 The top lid is not only insulated on the inside but also seals shut the tiniest water drops from trickling their way into the unit's body. When you are not kayaking, you can just place it on the sand, or near the grill. The outside heat will have little effect on the internal temperature levels. Overall, I think that the CreekKooler Floating Insulated Cooler offers decent value for the money.
The only downside is that this cooler cannot be put to rugged use. You will have to be a little careful in handling the product. If it gets punctured, or damaged, you know that it will not only sink, but the whole purpose of keeping things cool under the hood will be defeated.