TFB Short Clips
Have you seen these new lamps popping up online? They look like the moon and glow with a soft light. A Moon Lamp is perfect for kids' rooms, nurseries, bedrooms, yoga or meditation rooms, and other spaces. Like the name says, the Moon Lamp looks like a minature version of the moon, complete with craters and other surface marks. For something even more majestic, the Levitating Moon Lamp from the Moon Lamp Store is the ideal choice. I first came across the Moon Lamp series on Facebook and was instantly entranced by its realistic shape. When it's plugged on, it changes gradually with from yellow to white, much as the real moon.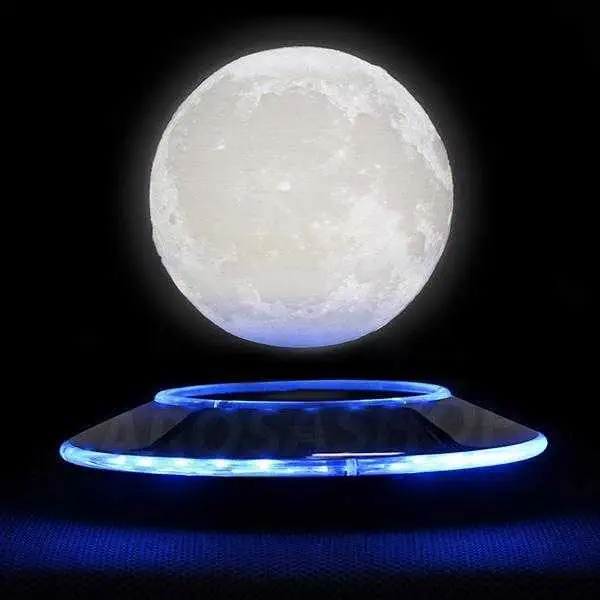 The Levitating Moon Lamp recreates the moon's topography with craters, crevices and shading just like the real moon in the sky. These are especially impressive when the lamp is lit. The effect was created via 3D printing — holding it in your hand, you'll definitely marvel at the crafting. The levitation lamp features electromagnetic induction, not a built-in battery and it will rotate once put in the proper position. Inside the moon lamp, you'll find a soft LED light which is gentle and won't hurt your eyes. The lamp itself truly levitates, there's no connection between the power supply and the moon lamp.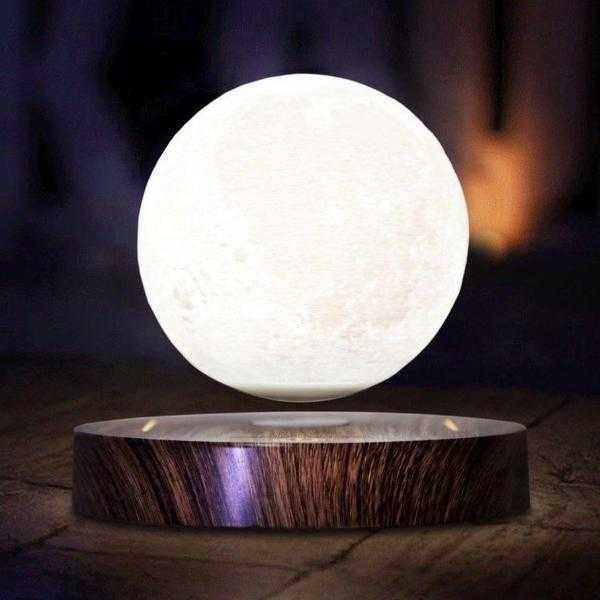 You can actually purchase two versions of the Levitation Moon Lamp. The first is the traditional Levitation Moon Lamp and comes with a black base that lights up blue. Or you may choose the Deluxe Levitating Moon Lamp which features a beautiful wooden base. With the Deluxe version, you can opt to take the moon lamp off its base and use it as a portable light with the reserve battery power. The Deluxe version features 2 shades of soft LED lights and these can be dimmed or brightened as needed. Just use the touch sensor to change it to the shade you want.
Both Levitation Moon Lamps may be purchased for $156.99 each. From Moon Lamp Store, one of the original providers of these trendy lamps. They're suitable for US/EU/UK/AU Plug users, just choose the one you want. I think the wooden base adds a nice aesthetic that fits in nicely into a study or anywhere else. If I was in college still, I'd think it'd be a pretty cool lamp to buy, especially since the light is still bright yet not harsh. It just looks cool too!
TFB Latest Posts
---
---
---