If you frequently work on the computer, you may use a second monitor. However, it isn't really feasible to use a second monitor if you have a laptop…or is it? DUO by Mobile Pixels solves that problem and was designed by a former Amazon employee. DUO is a portable double monitor that you can take anywhere you take your laptop. Just attach DUO, slide it out and go. Having a second monitor can improve your productivity by up to 50%, so it's no wonder laptop users are so excited for this product — it's already funded at $736,000 and the campaign was only for $35,000.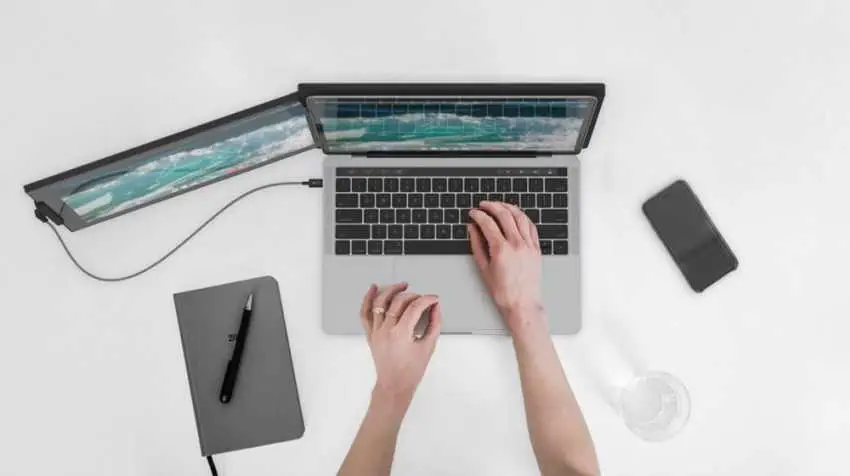 DUO is plug-and-play so you can set up in minutes. First, you place the magnetic adhesives to the computer, then place DUO on top. This is how it can attach to your laptop. Next, plug in the USB. Finally, slide DUO's screen out and you're done. You can slide it to either direction or even rotate it back for presentation mode. DUO offers a full 270° rotation and a 180° presentation mode. It also weighs less than 2 lbs so it's perfect to store and carry wherever you go.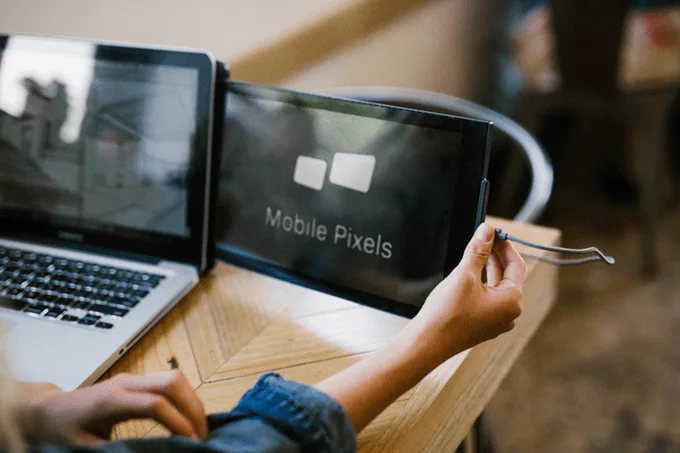 If you're worried about compatability, don't. DUO promises to be compatabile with every laptop with its USB and comes in a 12.5 inch size (12.5 in x 8.6 in x 0.48 in are full measurements) to meet any demand. You can use it with Chrome, Linux, Mac, Windows and Android and it features an energy rated screen so you won't drain your laptop battery. The resolution is  1080p so things are nice and clear. For someone who loves to use a laptop and double screens, this is a perfect solution. I work remotely so I'm not near my desktop a lot, but switching through multiple windows or screens can cut down on productivity, as much as 10 seconds lost per switch.
DUO right now comes in one standard color, black, and is made of ABS plastic. It ships with the DUO, USB-C cable, USB-C to A adapters and magnetic adhesives for 2 laptops. The Kickstarter for DUO launched in June 2018 and production is estimated to start in August with delivery scheduled for January 2019. The Super Early Bird DUO package is gone but if you pledge $189 or more, you can get a DUO for 17% off the retail price — there are also various other pledge levels. The company announced their third stretch goal on July 13, and it includes extra magnets and a DUO stand. As the funding heats up there may be yet more rewards and stretch goals on the horizon.
TFB Latest Posts
---
---