New BattlBox Review – Mission 21: Camp Comfort And Convenience
The Battlbox is a tactical/survival gear subscription box. This is a review of their November, Mission 21: Camp Comfort And Convenience box.
I had the pleasure of receiving the Mission 21: Camp Comfort And Convenience box from Battlbox in the mail today and let me tell you, I was impressed. Now these guys are already pretty well known in the subscription box industry – but I will be the first one to tell you that they are honestly one of the best boxes you will ever find. There is really no reason for me to be going into much detail on what came in the box because if you are looking for something like this then you already know what all this gear is and how much it's worth. Oh, and before I forget – you now get a free READYMAN membership with every level box. Have a closer look at this great subscription box HERE.
So here is what came in the November box……
Happy Camper Tent Fan
Klymit Pillow-X
Klymit Cush Seat
Klymit 3/4 Length Compact Sleeping Pad
Boker Plus Tech-Tool City 4 Multi-Tool
Battlbox Tropical 3 Season Sleeping Bag
Single person Mosquito net
Silicone Collapsible Coffee Drip/Percolator
Yeah, that's a TON of gear. Great gear. Gear you want. Take 5 minutes to Google all of that and tell me this isn't a great box.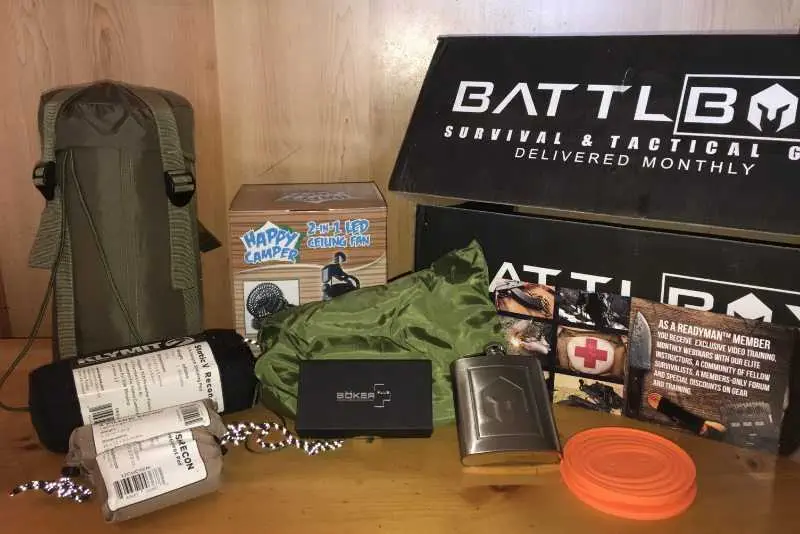 All in all this is a monthly subscription box that isn't going to let you down. You're going to like your box. Every month.
Get your Battlbox HERE.
TFB Latest Posts
---
---