The Happier Camper Makes You Travel in Cool Style
Tiny houses and the camper lifestyle seem to be all the rage. I'm not quite ready to go over to the tiny life, but when I saw this camper, I can say I got a little excited. The Happier Camper is a fusion of retro-modern with practical functionality in a nice package for under $20,000 as a starting price. Yes, seriously. Most campers cost way more and when you see what this one packs inside, you'll want to get one for yourself.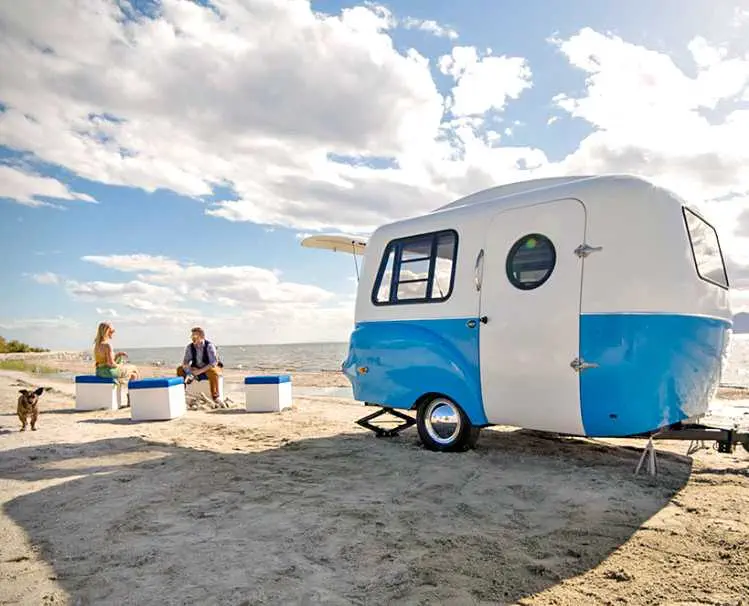 The Happier Camper is made of fiberglass and has an ultra-light 1110 lb dry weight. On the exterior is an 100% 100% insulated double hull fiberglass shell, outdoor porch light, vintage-style moon caps, precision hardware and more. As for the frame and chassis, you'll find a tube frame, swivel-back tongue, torsion axle independent suspension, 13" aluminum wheels, 7-pin writing harness, utility level and more.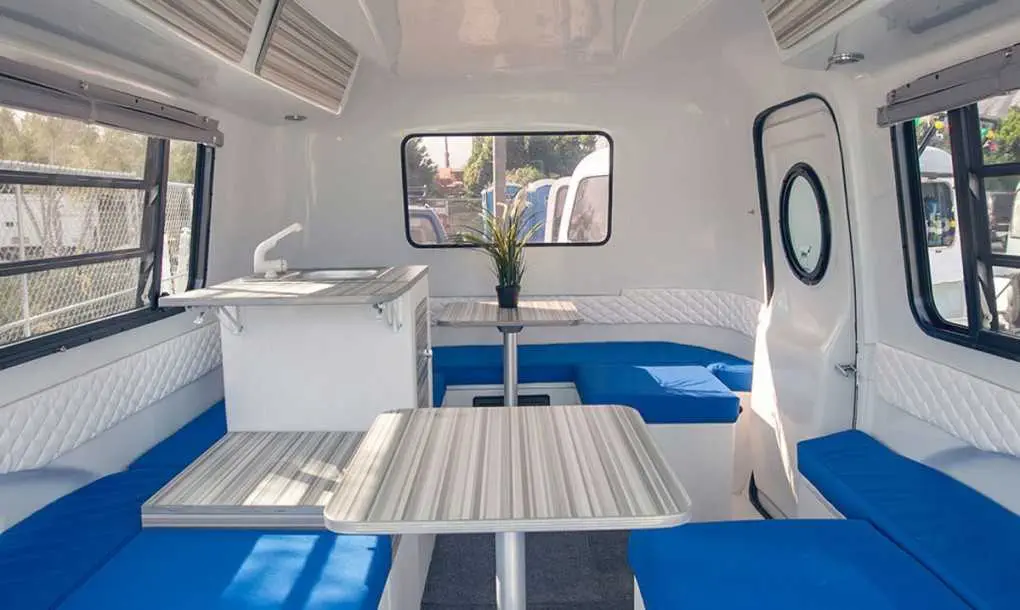 The coolest thing about the Happier Camper (besides its retro style) is that uses a modular interior, also known as the Adaptiv system. It's all about creating an interior that fits your needs. Inside are USB plugs, AC power wall plugs, DC cigarette powers, and LED lighting, but that's not all. The modular pieces allow you to move the furniture however you like, whenever you like to suit your needs. Pieces fit inside the grooves and snap in place, just like a LEGO piece. The "essentials" package features the furniture setups you can arrange and includes the following for $4,038 extra.
Set of Surrounding Cushions
5 Adaptiv Modular Cubes
6 Molded Base Form-fitting Cushions
1 20"x40" Dual-folding Cushion
1 Standard Cushion (Non-Folding)
3 Nesting Table Top Packages
6 Adaptiv Modular Floor Panels
1 Cooler Ice Box (33 qt)
1 Gooseneck Reading Light
1 Roadside Jalousie Window
1 Fold-down Hanger Mount
That's just the beginning though, as Happier Camper also has other suggested add-ons and furniture packages. You can even choose your color – Mammoth White, Pacific Blue, Bishop Red, Topanga Turquoise, Sequoia Orange, Silverlake or Mojave Sage.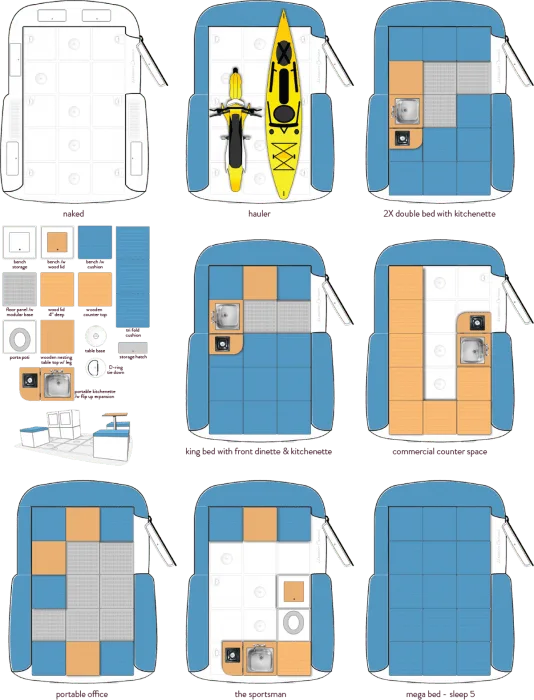 Think of the Camper as a blank slate that's just waiting for your personal stroke of genius. Here's the thing though, it doesn't have to be a camper that you live in either. Happier Camper suggest you can use it for towing motorcycles and other sporting equipment or as a pop-up shop. Despite it being small, it can sleep up to 5 at once so you can see the possibility! Take the VR tour and see it for yourself.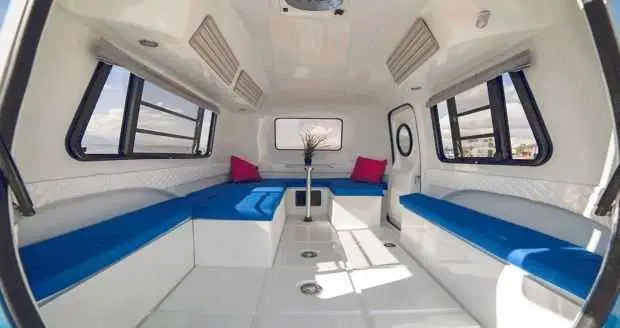 There's multiple combinations, colors and configurations you could choose from so if you're interested in The Happier Camper, visit their official website and take a look. The company shares this on their buy page:
We build-to-order and current wait time is 12-14 weeks. We require a 50% down payment to begin production with the remainder due upon delivery or pickup. Shipping charges vary from state to state.
You'll find more information on how to buy here, as well as where you can see The Happier Camper in person.
TFB Latest Posts
---
---