TFB Short Clips
Originally posted on October 16, 2015 @ 8:30 am
Quickdraw Tape Measure – Measure And Mark Like A Champ
So the Quickdraw Tape Measure lets you to ditch the pencils and still get quick accurate measurements. Now granted this tape measure isn't for everyone, but it sure works great for people who need it. Check out other handy tools here.
https://www.youtube.com/watch?v=EcFDeEAwmss
QuickDraw tape measures are the fastest, most accurate tape measures in the world.
https://www.youtube.com/watch?v=EcFDeEAwmss
The Quick Draw tape measure has the ability to mark surfaces without the need of a pencil, pen, or marker
https://www.youtube.com/watch?v=76q_osxy6HM
QuickDraw tape measures are the fastest, most accurate tape measures in the world – guaranteed or you money back – 1000+ marks per load – 6 second reload – always ready – never needs sharpening – never breaks – Born the USA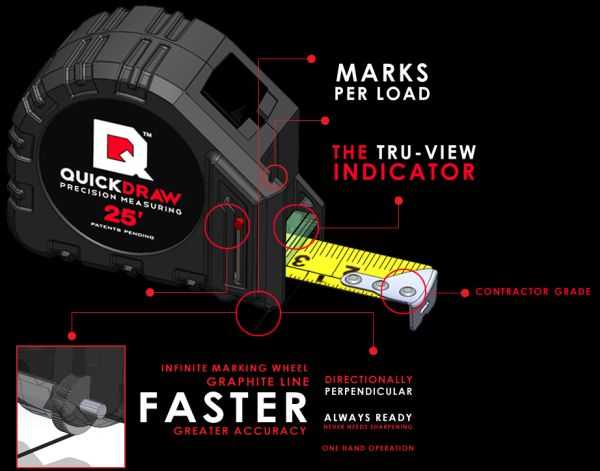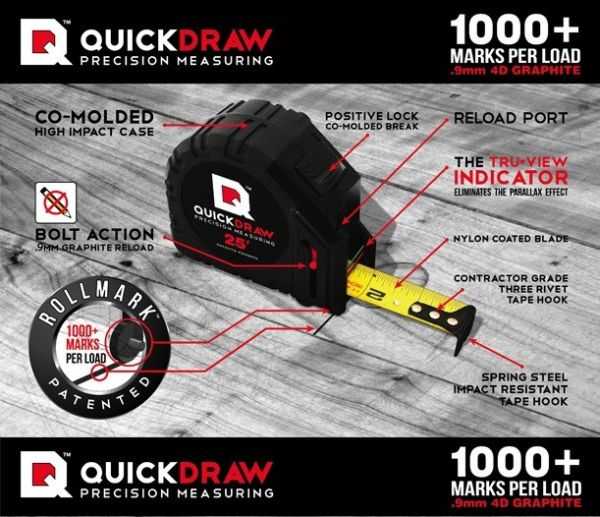 TFB Latest Posts
---
---