Ditch that old bulky wallet and grab yourself a ShieldSurvival RFID Blocking Slim Carbon Fiber Wallet.
Prices pulled from the Amazon Product Advertising API on:
Product prices and availability are accurate as of the date/time indicated and are subject to change. Any price and availability information displayed on [relevant Amazon Site(s), as applicable] at the time of purchase will apply to the purchase of this product.
A good wallet is hard to find but the ShieldSurvival RFID Blocking Slim Carbon Fiber Wallet hits all the marks. It's inexpensive, high quality and has a slim, modern, compact design that prevents the common back/front pocket bulge that says, "I have abysmal credit" or, if you're lucky, a lot of cash. Either way, this is a fine find. It feels good in the hand, the exterior texture ensures that the wallet won't slip out of the clumsiest of hands (that often) and even if it does, the carbon fiber construction is very durable. It's actually scratch resistant. I even threw it around a few times to test this claim and it still looks like new. The way you open the wallet also stands out. A gentle push on the center bottom does the trick.

Highlights
Appearance – The wallet offers a cool, modern look without having to go the usual fabric route (which is kind of boring and expected). Also, it looks like a premium product. Don't be that guy with the cheap-looking wallet. It's an embarrassing way to live.
Ultra-slim design that stays that way – Even if you're a fan of skinny jeans, you'll be able to take out your wallet when needed. You can load it with cards, cash, and it stays slim.
RFID blocking – Yes, there really are losers with credit card scanners roaming neighborhoods.
Space – It is surprisingly easy to get a lot of stuff in the wallet without feeling like you're stuffing it in there. Credit cards, IDs, cash, gifts cards, you name it, it will fit.
Magnetic safety closure – The closure is great. You don't have to worry about the contents falling out, the sheer panic felt when you lose a bank card and on top of that, the magnet doesn't damage credit/debit cards.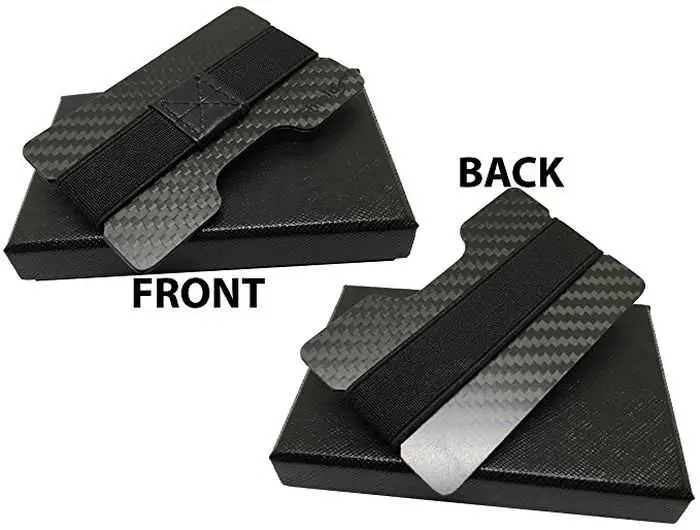 As said, this wallet hits all the marks but the safety aspect is what really shines. We fall into the habit of thinking we'll never come across a hacker with a card scanner but it happens to people every single day. Next thing you know, you see unauthorized charges to your card, missing funds, and things go downhill from there. Save yourself from the decrease in net worth, annoying phone calls, and get this because this is one of the best slim wallets you're going to find.
TFB Latest Posts
---
---