Any athlete, be it a professional or casual, can use the Garmin Forerunner 920XT Watch With HRM-Run top up their game
Prices pulled from the Amazon Product Advertising API on:
Product prices and availability are accurate as of the date/time indicated and are subject to change. Any price and availability information displayed on [relevant Amazon Site(s), as applicable] at the time of purchase will apply to the purchase of this product.
Using a smartwatch like the Garmin Forerunner 920XT with HRM-Run, in black and blue, designed to track your fitness activities including running, swimming, etc. is a good way to keep you sane while succumbing to the torture of exercise.
If you're anything like me, working out or any physical activity whatsoever is akin to getting beaten within an inch of your life with a baseball bat. Non-consensually I might add. You know, like Joe Pesci at the end of Casino.
But that doesn't mean I don't see the importance of staying in shape afterward, and if I'm going to go through that physical hell, then I want something to show for it. The Garmin Forerunner 920XT is that something.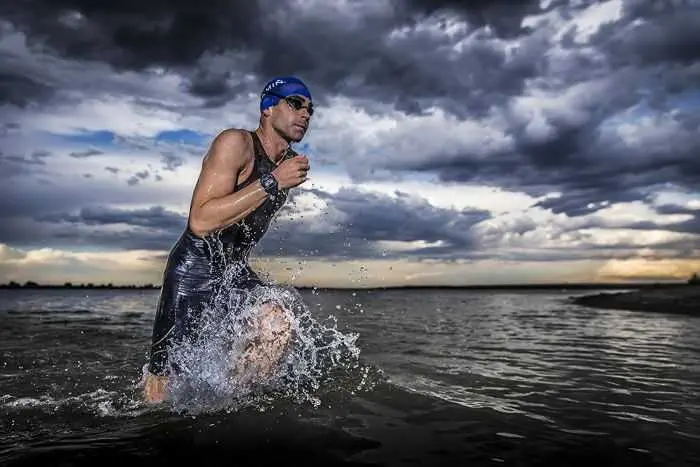 Perfectly designed for running and swimming the 920XT offers many convenient features. Let's start with the one that matters and has nothing to do with working out – texts. You'll receive smart notifications allowing you to read e-mails, text messages and other alerts that might pop up on your phone.
If you're interested in tracking your running style, you can get feedback on such vital stats as cadence, ground contact time (gives you an idea on your speed) and vertical oscillation. I'll be honest, never once have I gone running and thought "I wonder how my vertical oscillation is doing." But for those who are serious about running whether they're prepping for a race or just trying to beat a personal best, this is perfect.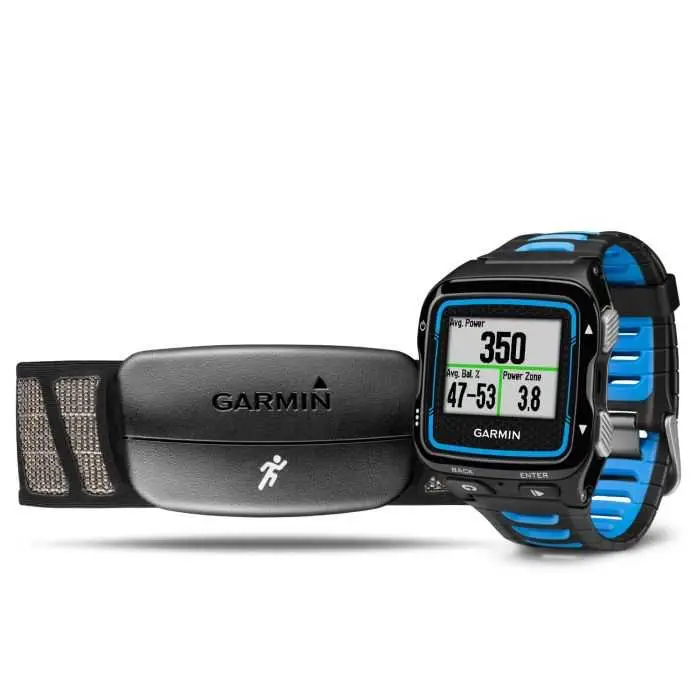 When used in conjunction (love that word) with a heart rate monitor the Forerunner 920XT checks your recovery status letting you know how long you should wait before exerting more effort. It'll also predict your racing potential based on different distances.
As I said before this guy is designed for the Aquaman (or woman) in you. It'll track the distance you swim as well as your pace, stroke count and will identify the type of stroke you use. Additionally, you can set distance alerts, so you know when you've reached a milestone.
Now, unfortunately, this watch isn't waterproof so if you decided to use it while swimming you'll have to throw it out afterward. Just kidding or as the kids say "JK." The waterproof and soft-strap design makes it perfect for open water or in the pool.
Now because of the robust design and heck of a lot of features, the price of the Garmin Forerunner 920XT with HRM-Run will set you back about $270. But hey it comes in black/blue or white/red. So, you know, that kind of makes up for it.
TFB Latest Posts
---
---