The '91 Nissan 240SX DeathKart built by Speed Warhouse is an absolute monster.
Straight from the bowels of hell, the '91 Nissan 240SX is a roaring monstrosity of a car suited to every man's wildest imagination. This sick creation houses 558 HP, 5 Gear Manual Transmission and a hard ass body to go along. But the best part is that car enthusiast: Mike Perez's insane creation is a real life fully working replica of Mad Max movie series vehicles. Mike spent years building the Speed Warhouse '91 Nissan 240SX DeathKart and there is a long history of his accomplishments that led to creating this living marvel.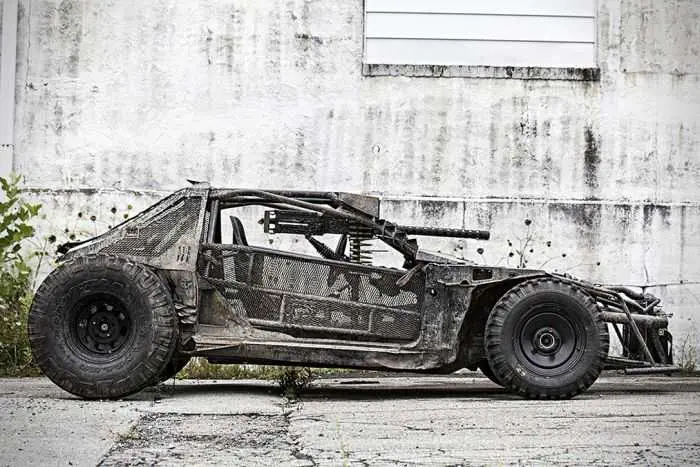 The Origins of Speed Warhouse '91 Nissan 240SX DeathKart:
According to Mike, he started modding cars since at the age of 16 – that's when most of the boys are chasing girls, playing video games or having their hearts broken. Mike took the road to manhood a little earlier by drawing car mod sketches and trying to turn them into a more realistic experience. His skills and warm, welcoming remarks from colleagues encouraged him to pursue his "hobby" with passion and due diligence. Years later, he stumbled upon the classic '91 Nissan 240S, which became the fundamental groundwork for the DeathKart project.
Some say that the guy got his inspiration from Mad Max, but I can assure you that the film may have little to nothing to inspire him. Mike's inspiration comes from good old Twisted Metal franchise and tons of movies from the golden era. Remember the Dreadnaught from Jason Statham's movie? Yeah, that's the kind of stuff that impressed him to carry on with this marvelous creation.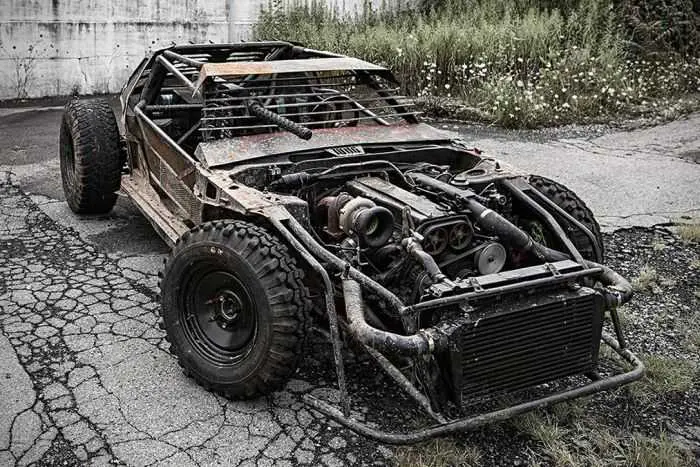 After a bit of research, the beast was uncovered with a combination of serious deadly looks and muscle:
558 Horsepower
482 Lb Torque
Military Grade .50 Caliber Machine Gun. The M2 was mounted for special occasions on the front side. However, Mike usually takes it off when driving around on regular days.
Fully customized engine, drive shaft, suspension, and gear/clutch kits.
Modified Koyo Radiator & Nitrous Oxide Kit for efficient heat dissipation.
Mishimoto Intercooler – One of the best brands available out there at online retailer web stores.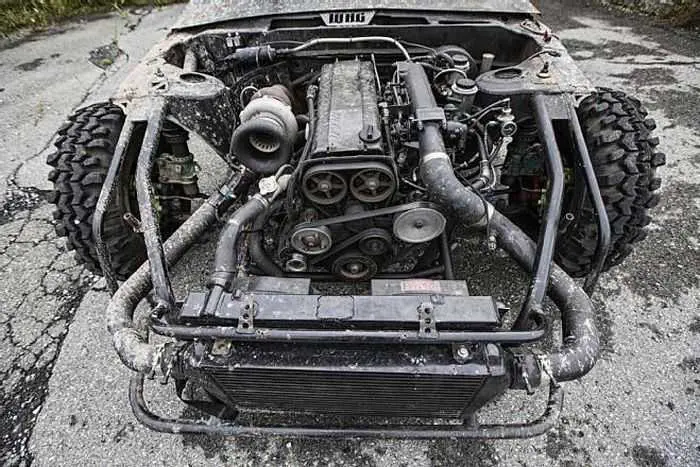 By the way, I had the distinct pleasure of ordering a Mishimoto intercooler for one of my friend's car; I can totally vouch for its high-grade performance and aesthetics. Among other things, the engine was the strong component to deal with. Mike Perez's selection varied from various engine and chassis families. Nothing stayed in for more than a week until the DeathKart met the rugged combination of JZ engines and S series chassis. Things just fell into place afterward.
So besides just bragging rights about the DeathKart, another project is under development in Mike's hometown. Let's just say that it involves a new MK4 Supra and a visual theme to die for. Feel free to look around on the web for car modding tutorials, or visual customization accessories at Amazon, eBay and other retailers.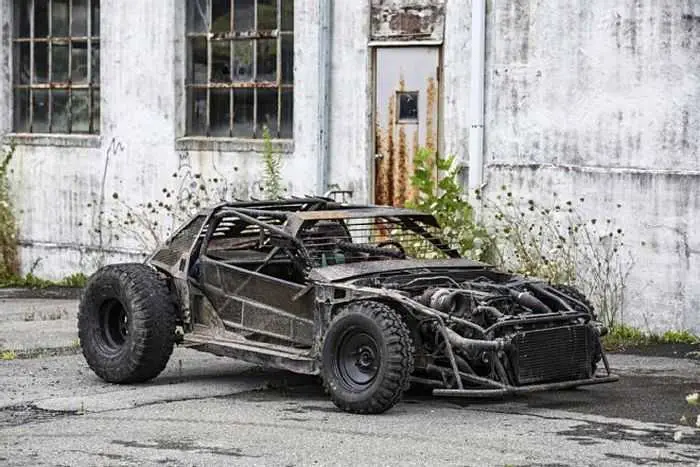 Now in some cases, I also recommend eBay merchandise because it offers a huge variety of car parts. As far as you know what you're doing, you should be in safe hands. Bon voyage my friend, and I'll be back later with another mini review of a spectacular vehicle in one of the future updates.
Read more about this car here.
TFB Latest Posts
---
---