Toyota fans are going to appreciate the Toyota Hilux Tonka.
Roars like a chainsaw and purrs like a cat; the Toyota Hilux Tonka is a perfect choice for those on the lookout for extreme off-roading across the wilderness. Legend has it that once Hasbro gave the go-ahead for the model/brand to be used legally, the well-versed engineers at Toyota Australia immediately joined hands to create a robust vehicle that does a lot more than impressing spectators with killer looks.
By the way, those "manly tears" or skipping heartbeats at the slightest sound of whenever the Tonka's engine roars to life is nothing to be ashamed of – it's completely normal!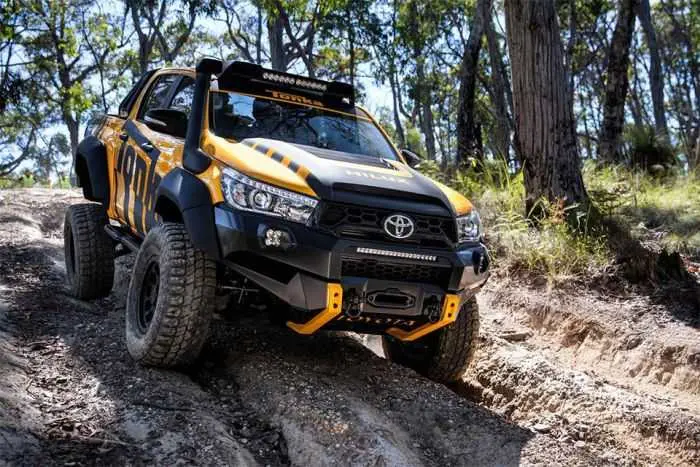 While creating this concept vehicle, Toyota Australia was very conscious of not compromising the Tonka Hasbro toy truck theme. As a result of extensive research and sheer dedication, they ended up creating something that has received positive reviews from car lovers across the world. The truck has not yet been authorized to hit the market, but it will be making test rounds.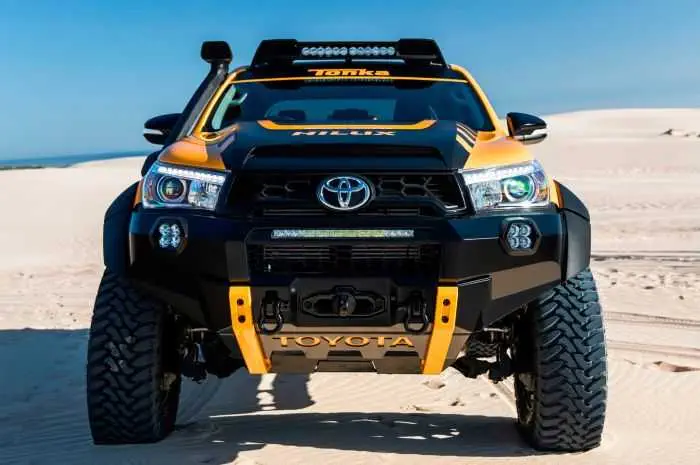 Throughout its design and development phase, Toyota Australia had a tight-lipped policy concerning the truck's progress. Outsiders hardly got a whiff of any "insider" tips regarding the company's project. It helped Toyota to maintain its focus on creating a fully functional vehicle from the ground up concept. Otherwise, press reporters would have intervened and the company reps would have to dedicate half their effort into diverting the media shenanigans.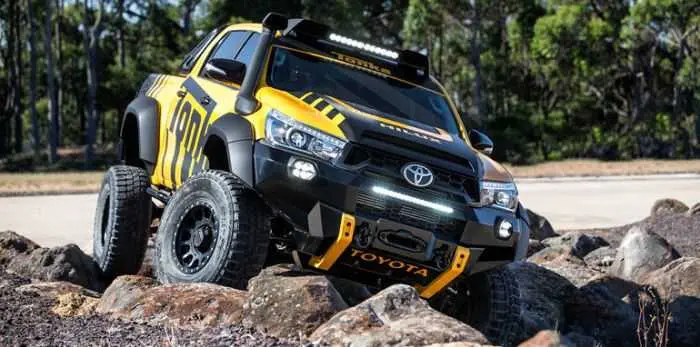 Anyhow, there is no solid confirmation as to whether the Hilux Tonka will be available at dealerships in near future. In fact, some sources suggest that the truck will remain as a collector's edition or a concept model for only the richest to own and brag about. Nonetheless, the Tonka is a dramatic evidence of childhood memories brought forth into a real truck for extreme off road trips through nasty weather conditions and whatnot.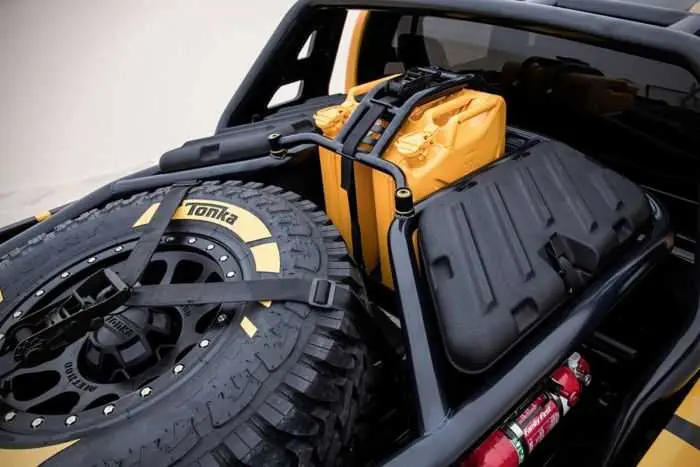 Don't forget to visit one of the expos in the aforementioned details to catch the car in motion. Learn more here.
TFB Latest Posts
---
---