The Toyota FT-4X Concept is going to be a pretty great off road vehicle.
The crossover SUV is the answer to the need for an everyday vehicle combined with the need for escape. Though let's be honest some crossover SUVs straight-up suck. Often the problem is they're not rugged enough for off-roading, and if they are then they're just plain ugly. Well, here comes the Toyota FT-4X as the perfect combo off-road vehicle that'll serve you in your every day "conservative" life as well as your weekend excursions into nature.
The crossover starts with the rear where the Multi-Hatch offers two ways to open the trunk. Urban Mode (sounds like a good name for a Hip-Hop group) allows you to open only half the door if you've got limited space in the city such as in tight parking spots. Outdoor Mode lets you open the door all the way for a spacious overhang if you need some extra shade while camping or tailgating.
Have A Look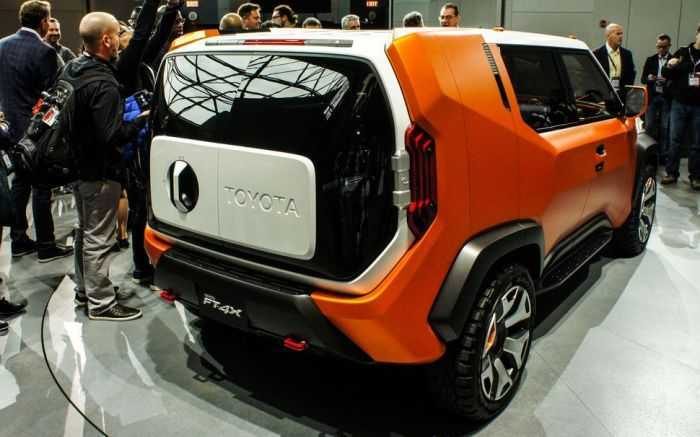 The reinforced roof sports tie-down hoops on top of all four corners if you're in need of some extra hauling. While the outlets located next to the hoops can be used for powering rack accessories or while camping.
The frame itself follows a kind of "X" shape with intense black bumpers for that rugged intimidation look. Of course, it wouldn't be a true off-road vehicle if it didn't have tires to back it up. 225/55R Goodyear All-Season tires wrap around 18-inch alloy wheels. Add in Four-Wheel Drive and good luck getting stuck in the mud.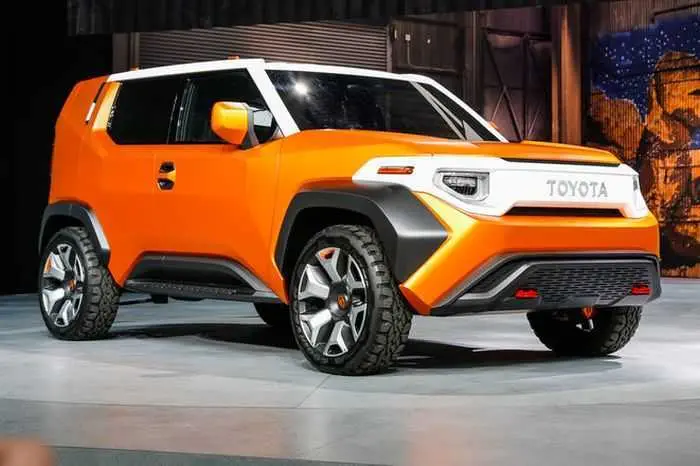 There's plenty of cargo space available with the back seats laid down while numerous compartments including a multi-tool cabin offer vital storage space.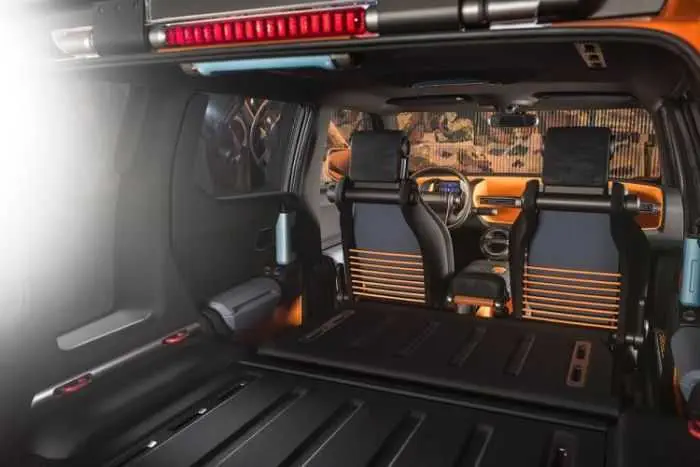 Additional cool features include the interior lights doubling as flashlights; the blue door handles doubling as water bottles, a center console that doubles as a sleeping bag and a removable radio that doubles…as a radio. That's a lot of doubling.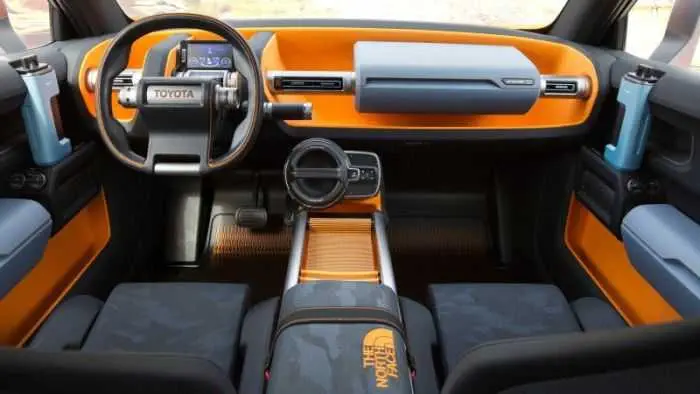 As the title suggests it's still a concept, but we should see these bad boys rolling off the assembly line in the next year or so.
TFB Latest Posts
---
---