Meet The VSSL Zombie
The VSSL Zombie is the world's first mass produced tool created specifically to kill zombies. Now don't get the wrong idea here, the VSSL Zombie isn't some toy store junk, it's a high quality, well made zombie killer. Get This HERE
VSSL Zombie 

–

 

Video
VSSL Zombie – Now the sh*t has really hit the fan. Supplies, first aid, calling for help … none of that matters if you're dead, or un-dead.

Our zombie tool is a high tensile aluminum spike concealed in the handle of high quality (mil spec aluminum), dual mode LED flashlight.We've also included a medical mask to assist in the prevention of whatever it is that caused zombification in the first place. You can never be too careful. 9" long, 2" diameter
Get This HERE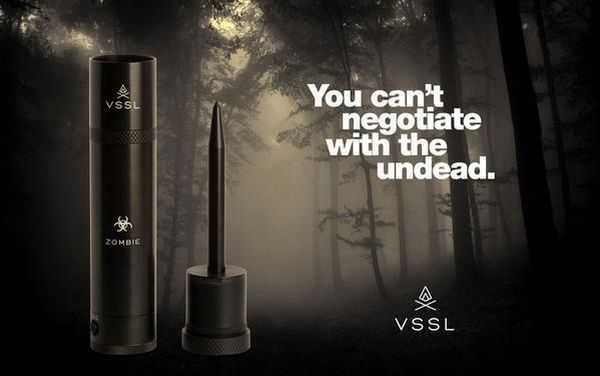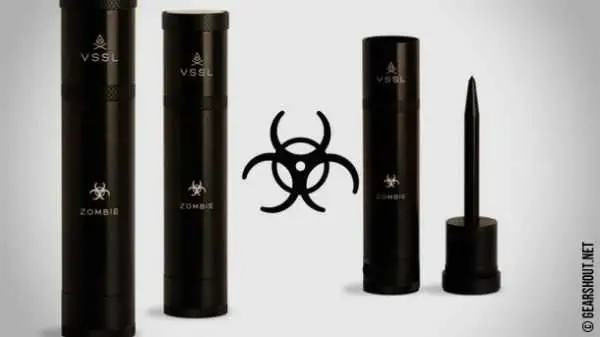 Get This HERE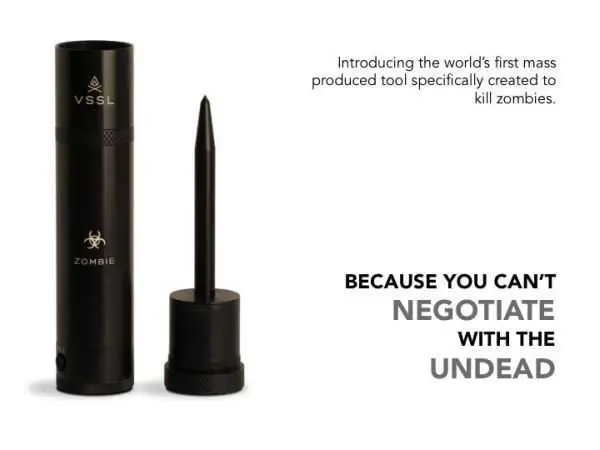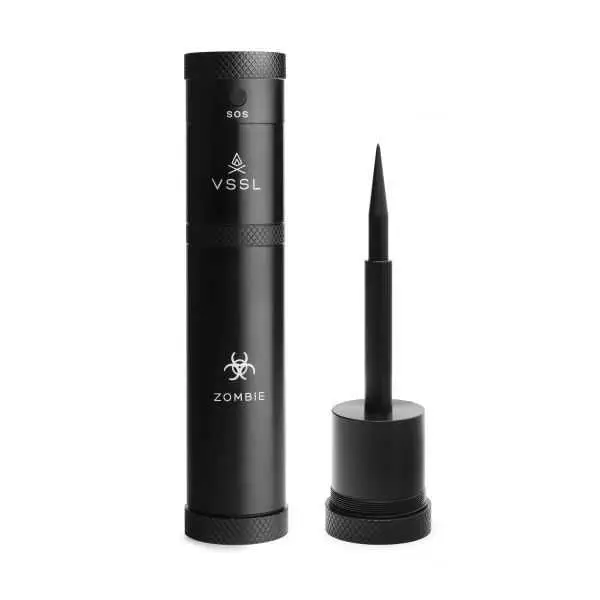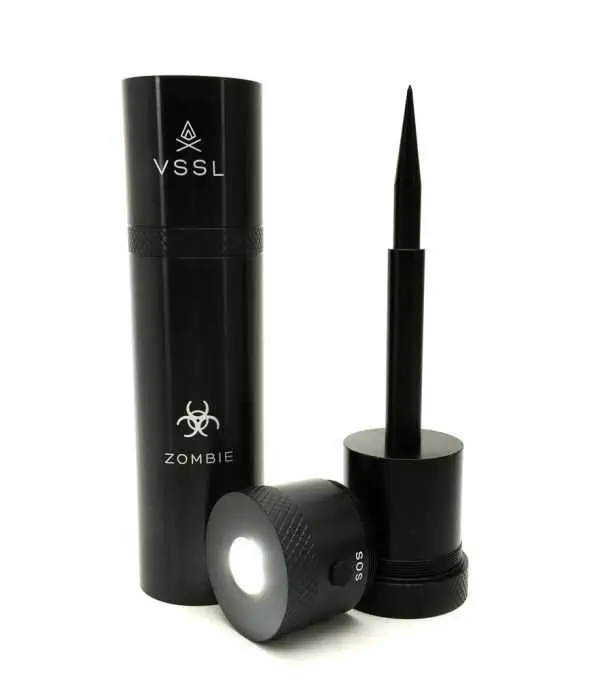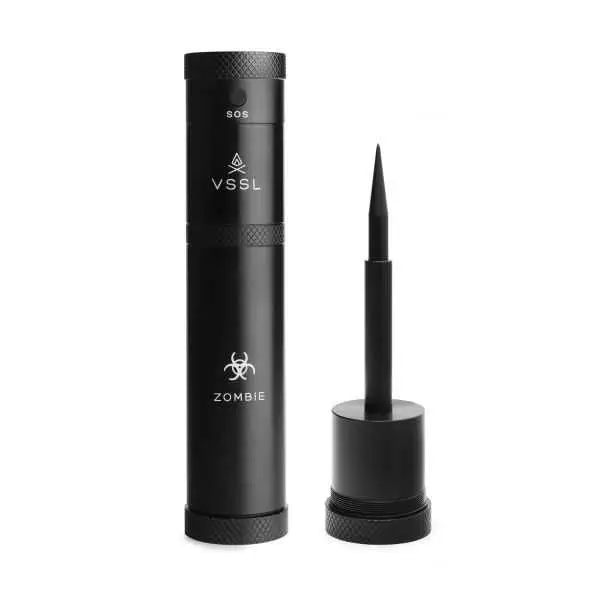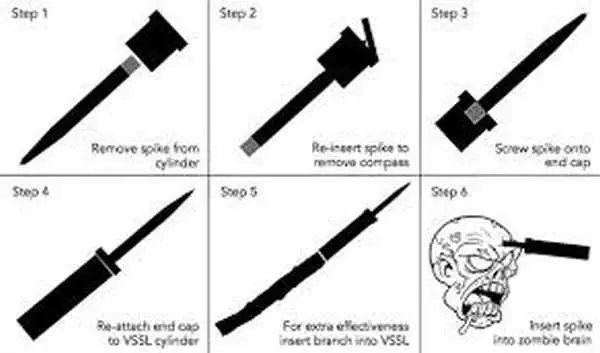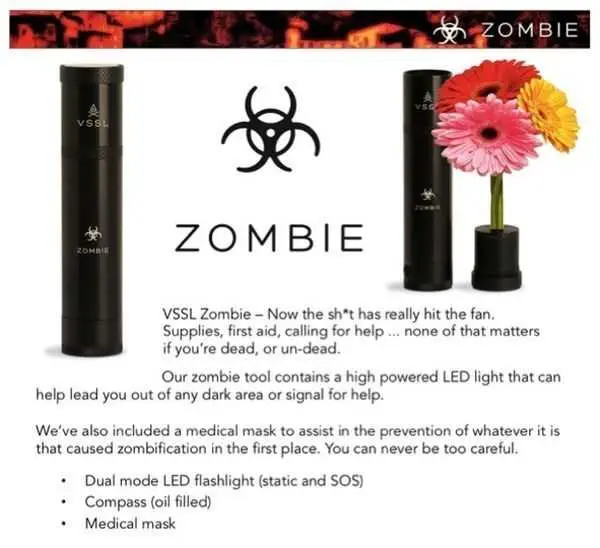 Get This HERE
This ice breaking conversation piece is worthy of your office desk space
This is a silly ice breaking conversation piece that is worthy of some of your office desk space. Who hasn't watched a movie or TV series about zombies. The hefty container contains a high tensile aluminum spike for taking care of your Zombie. The tongue in cheek instruction card will tell you how to accomplish this task. The flashlight has a wide beam of strong light. The light also has an SOS mode. The flashlight can be unscrewed from the military grade anodized aluminum canister and placed on a surface to serve as a lantern. The compass – like everything else in every VSSL product is of high quality. Need a gift for someone that has everything? This upscale utility tool just may be the perfect choice.
It's not all cheaply made. This is a display piece / collectable item. Very cool.

Stephen Moodhe on Jun 23, 2015
This is a really cool collectable item, novelty item, item for a shelf and conversation starter. I don't know about you but I've had the conversation about what would I do if an cataclysmic, apocolyptic event occurred at least two dozen times in my life. I have zombie conversation probably as many times and it's always fun to delve deep into the mind and discuss events that could occur. Sure, we have no direct evidence to support a body coming back to "life" but who know's if one day there will be a virus that kills off everything inside us but our motor skills and desire to eat.

In any case this kit is pretty cool and a definite conversation starter. Mine is currently displayed on a shelf.

Pros:
1. Great conversation starter.
2. Very well constructed.

Cons:
1. Nothing that I noticed.

TFB Latest Posts
---
---