This article may contain affiliate links. If you make a purchase, we may make earn a commission at no cost to you.
17 Hilarious Gay SpongeBob Memes
In celebration of pride week, Nickelodeon jumped on the gay bandwagon and outed SpongeBob SquarePants. Was this a genuine attempt to raise awareness of the LGBQT+ community? Was this an opportunistic corporate move to capitalize on the strong disposable income this demographic in times of crisis? What ever you think is the case here, check out this hilarious collection of Gay SpongeBob Memes that will squeeze your sponge dry!
Maybe the NRA can help!
So now he's gay?
So much for innocence.
Parents just saw it as a cartoon… and now?
Sea sponges… that's the inspiration… not the kitchen variety type.
Awkward…
Corporate greed anyone?
Clearly haven't watched the show themselves…
He's the first!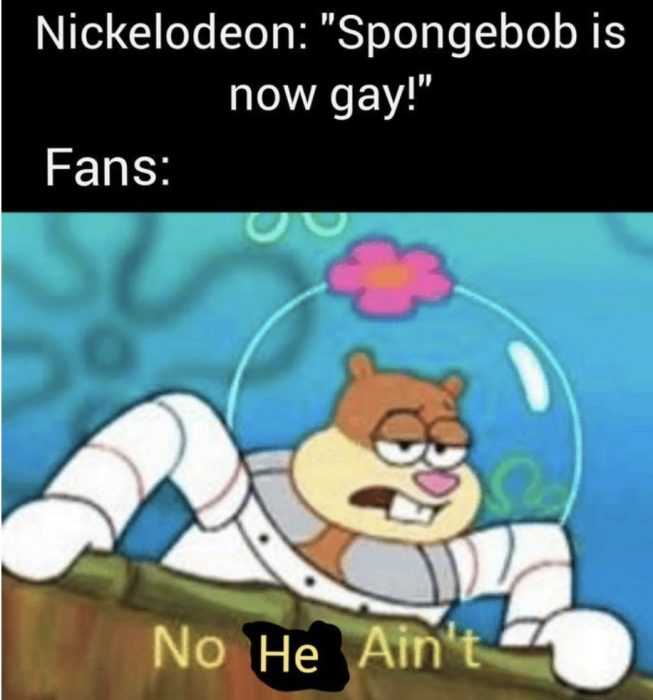 It's a he?
I guess we know what's coming for next year's gay pride.
I suppose it could be just tears of friendship.
Just good friends maybe?
Read the fine print!
Listen to Bugs.
Why the big fuss?
This was the tweet.