26 Funny Pride Memes About Corporations Celebrating Pride
Pass.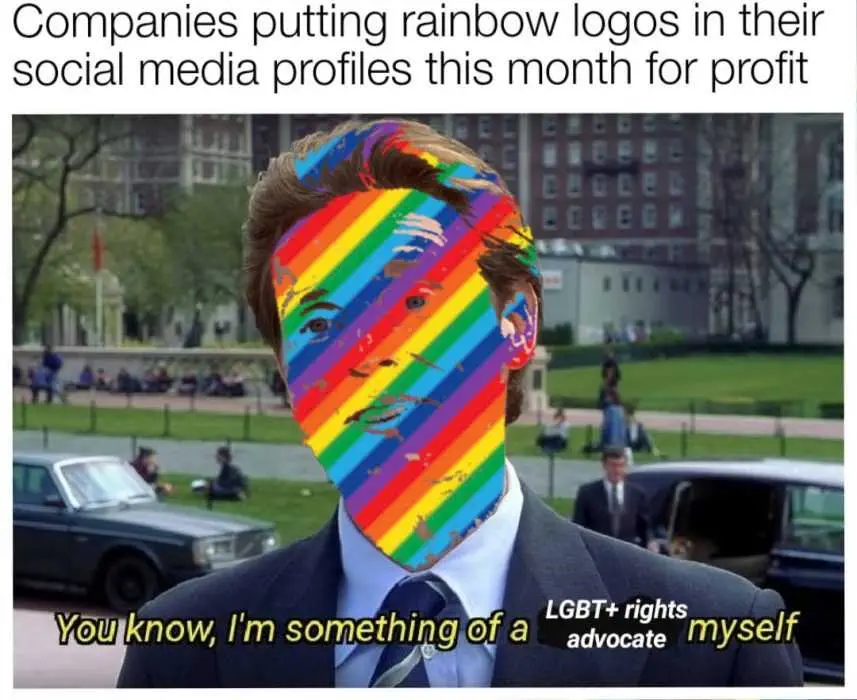 Do you see how we are the same?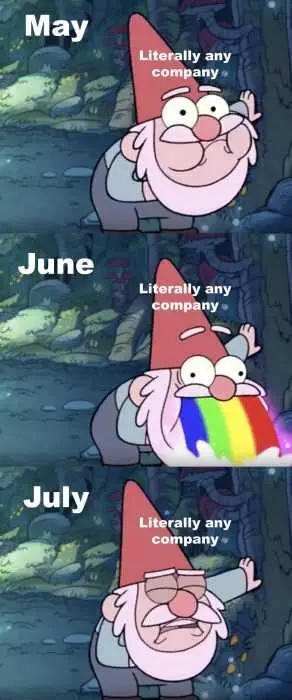 Gotta purge it out.
Deflect!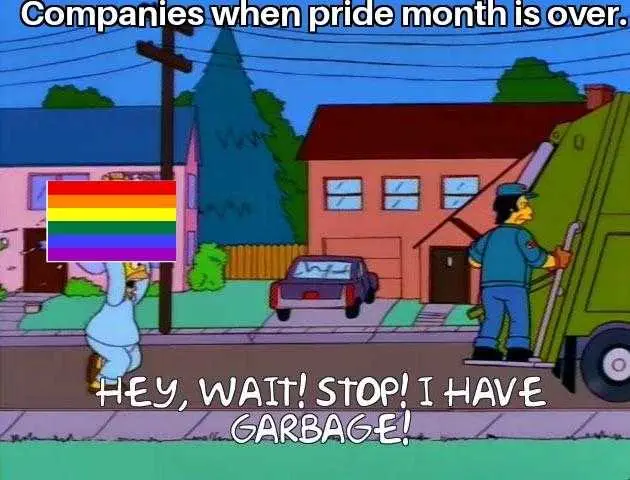 Gotta toss it back!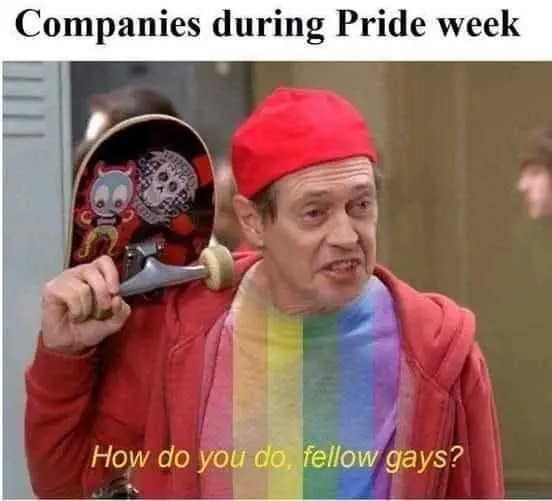 Have you tried my merchandise?
Here we are, just like you!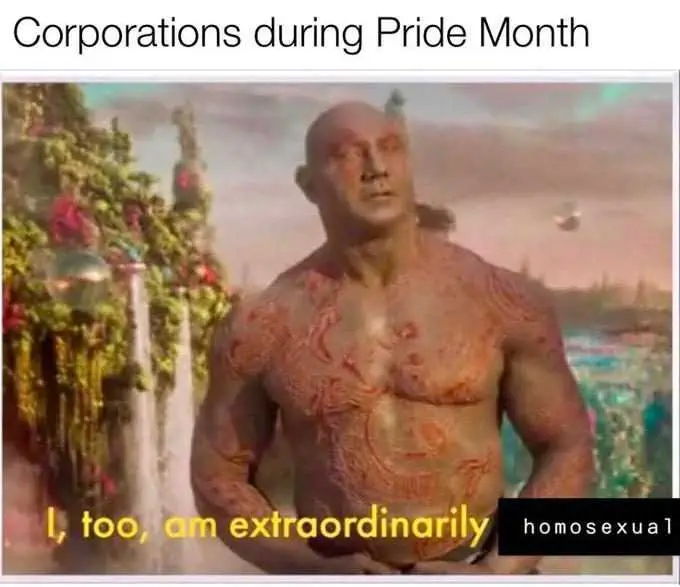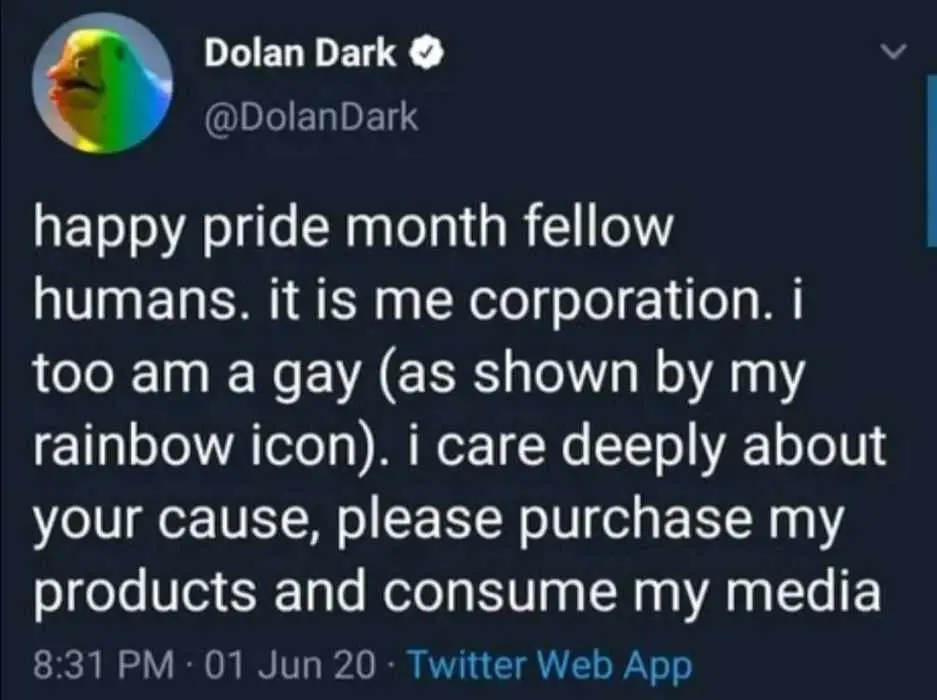 See how I have a gay?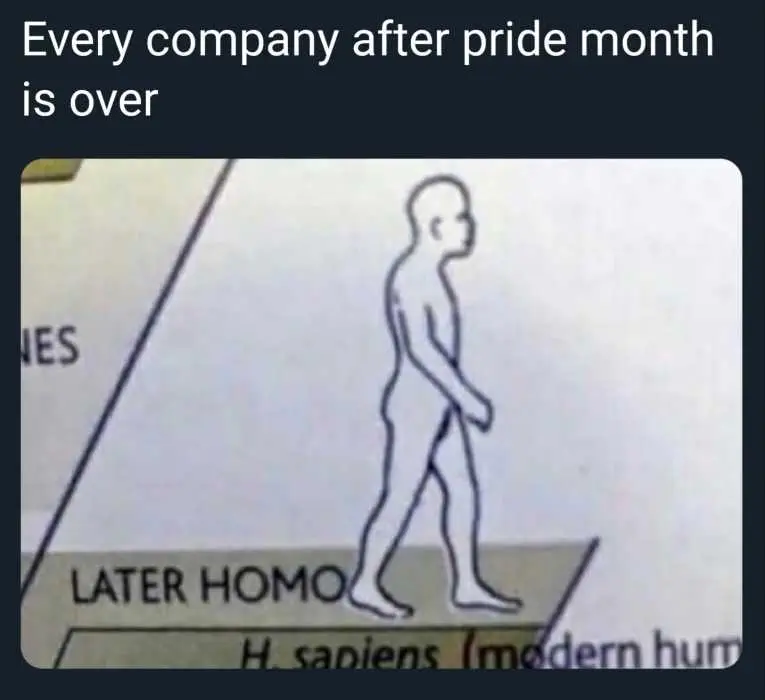 Bye market!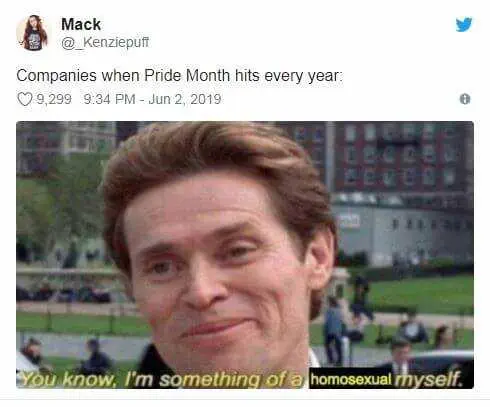 Please pay attention to us.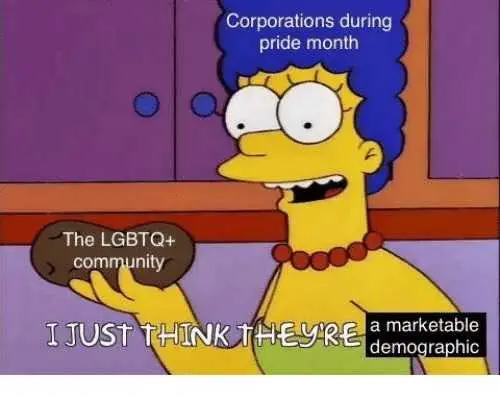 They're just, they have money.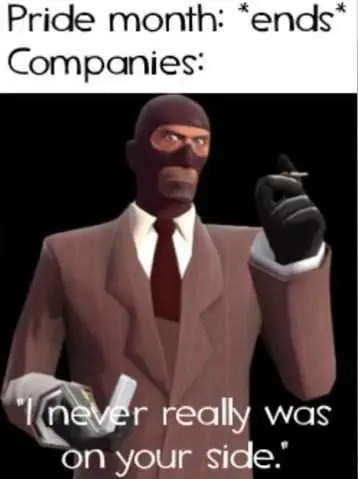 Thanks for the money!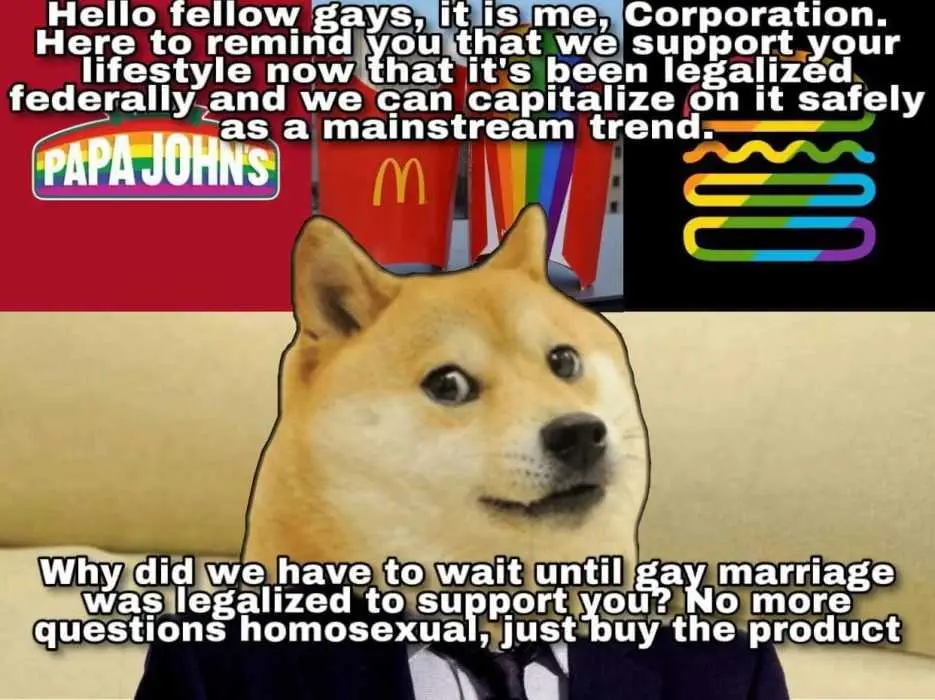 Buy it!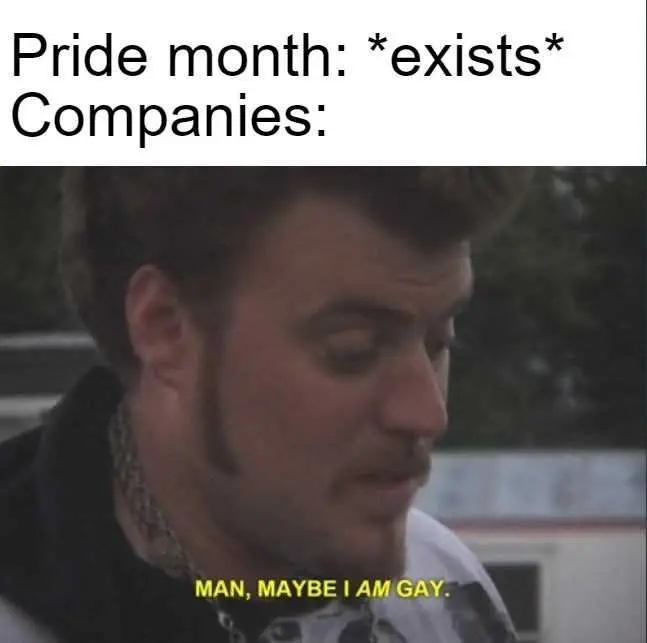 Hmm..
Just some dollar signs.
Love us!
I'm as gay as you!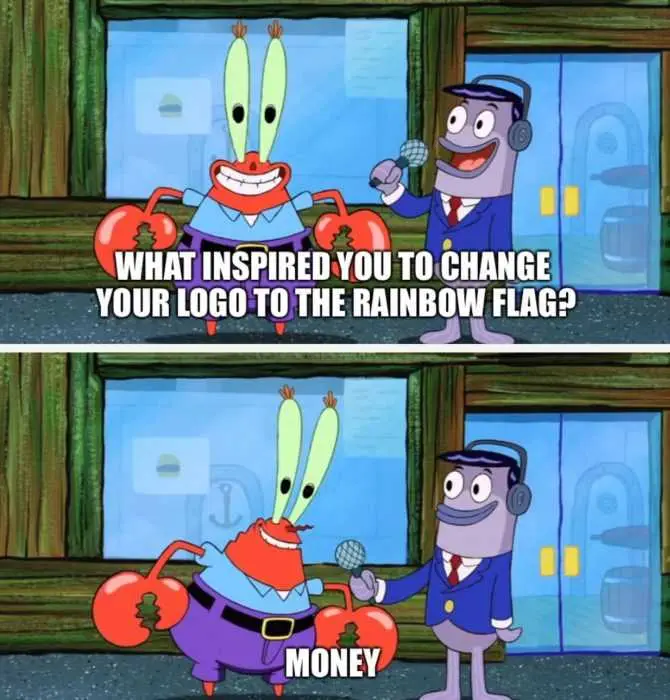 Ah, the best reason.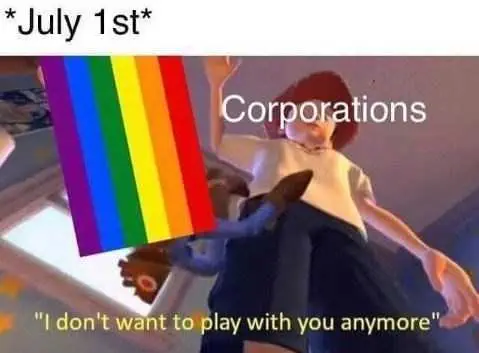 Gotta find a new market.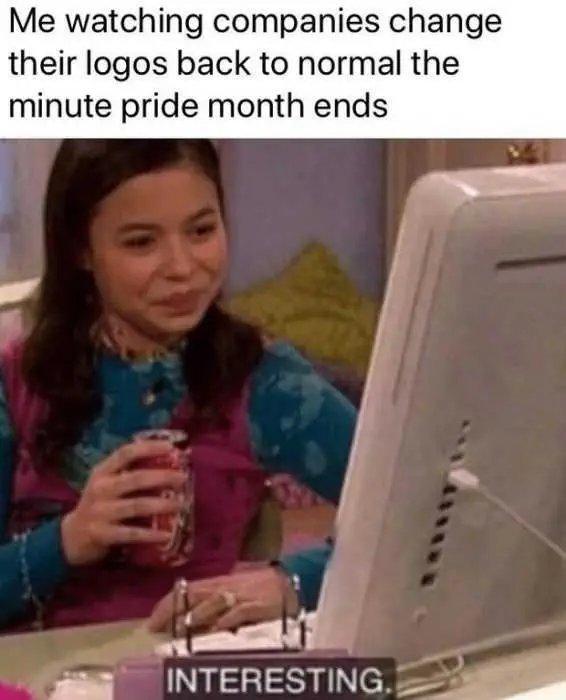 Quick to change.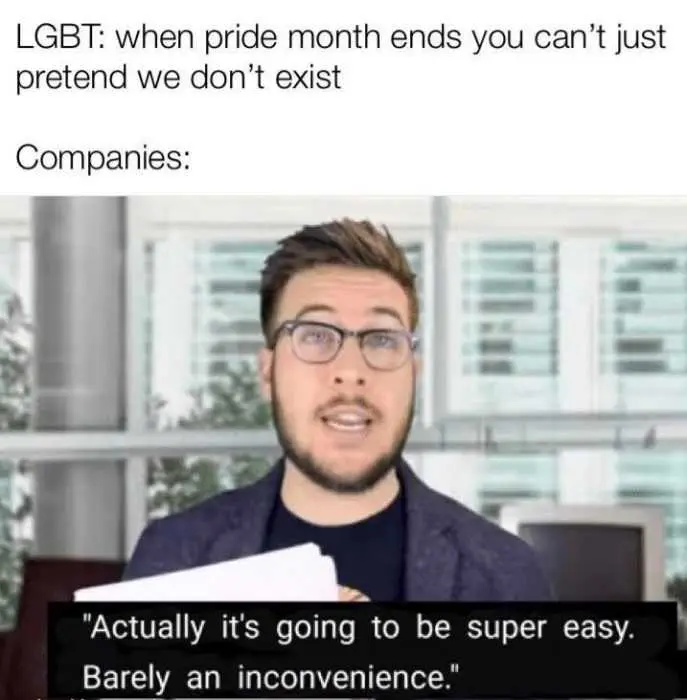 Not a thing.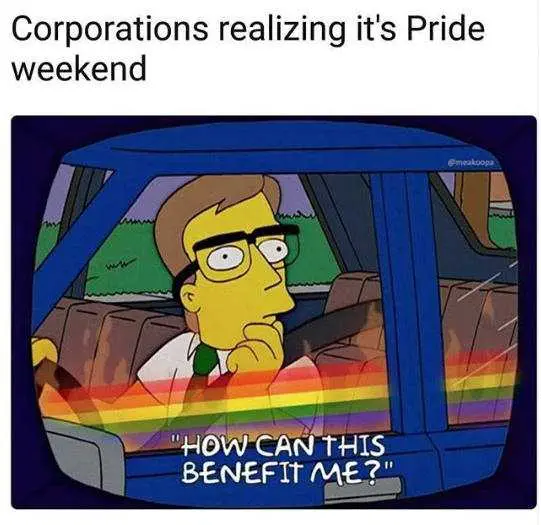 Can I make money on this?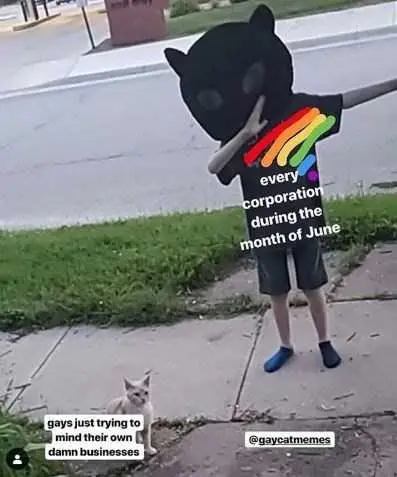 HERE WE ARE.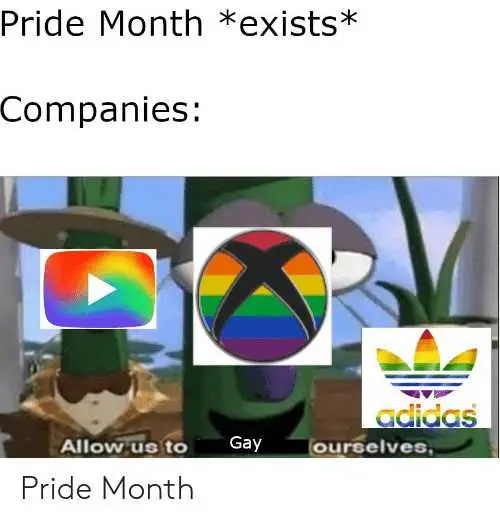 We are the rainbow.