19 Beautiful Bullet Journal Weekly Layout Ideas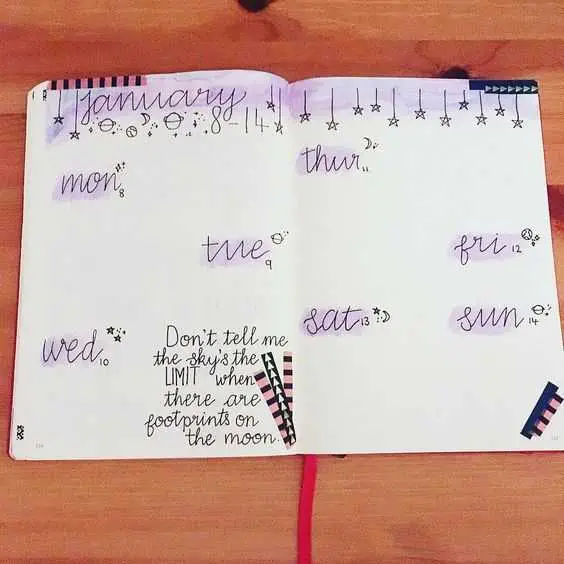 This bullet journal weekly spread doesn't use lines, offering you plenty of room, but also some gorgeous doodles.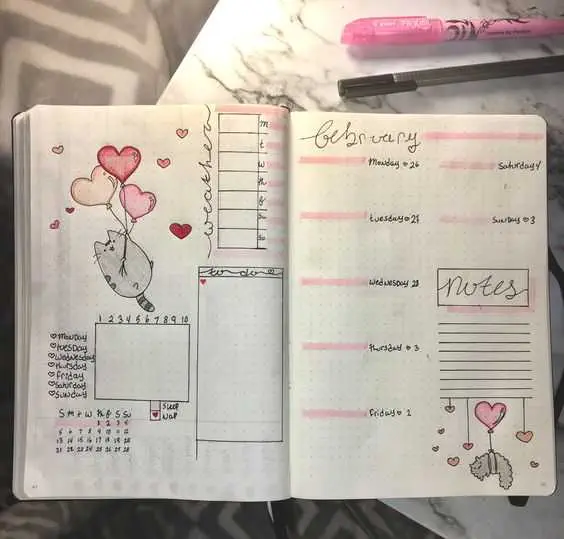 Featuring Pusheen, this weekly spread has a notes section, tracker, weather, mini calendar and more.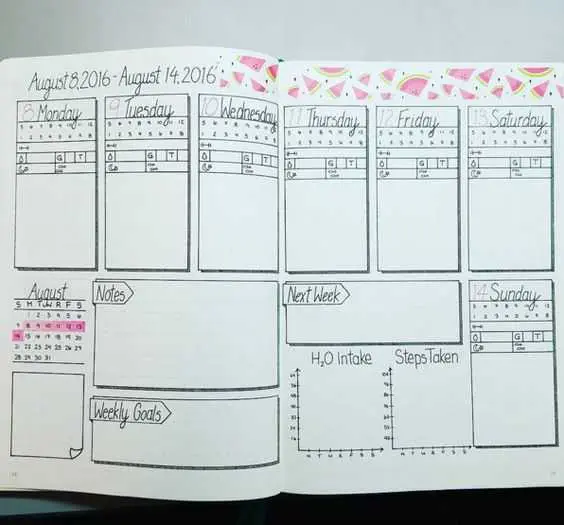 You can keep track of weekly goals in this weekly spread for a bullet journal. The days feature options for individual icons too. There's also step and water trackers.
Simple boxes and color define this weekly tracker which includes a tracker for housework, plus a section for this week and looking forward.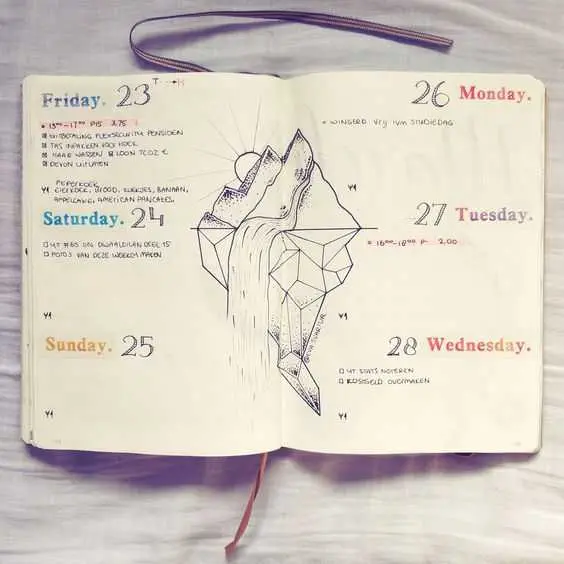 Another free floating weekly tracker.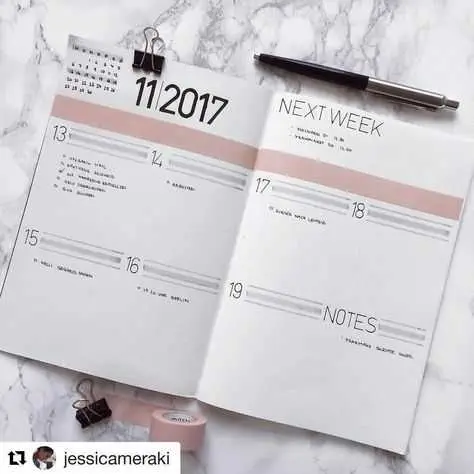 Washi tape and a bit of pen are all you need for this weekly tracker. Here you have a notes section plus a next week section.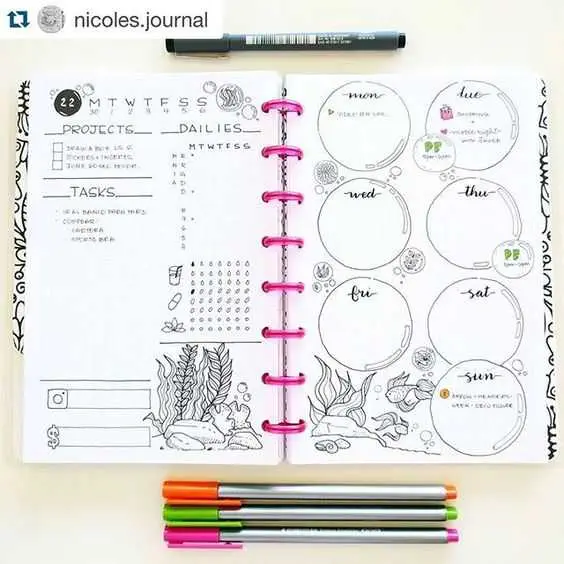 Weekly spending, daily tracking, tasks and more are kept here.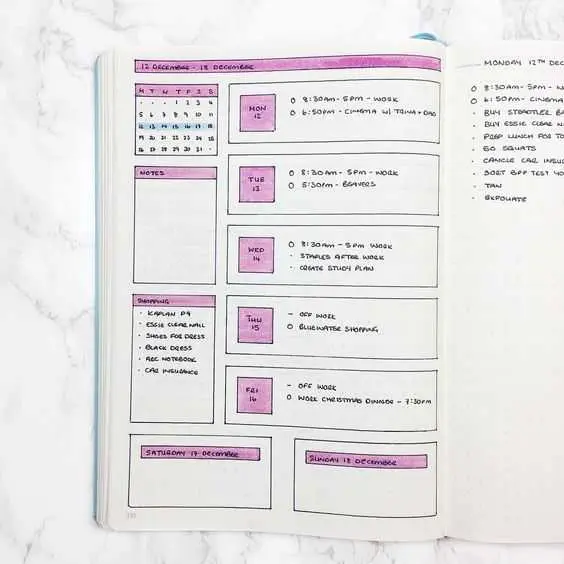 Tasks, shopping, and weekly tracking make us this spread.
This weekly spread has everything: shopping, projects, meal planning, to-do and even appointments.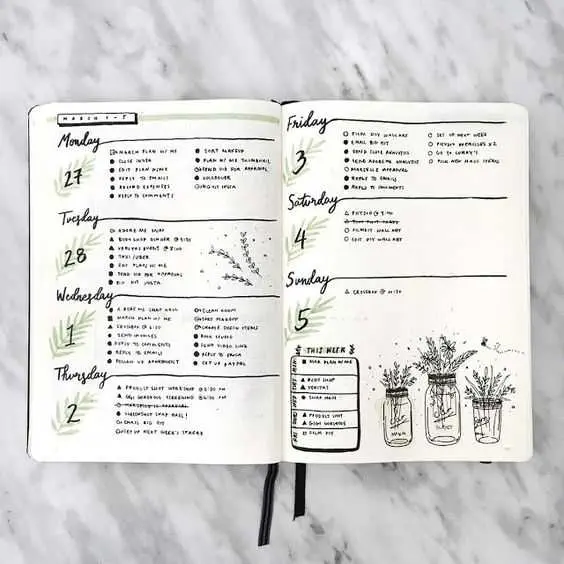 Everything is neatly ordered in this weekly spread which is wider than others.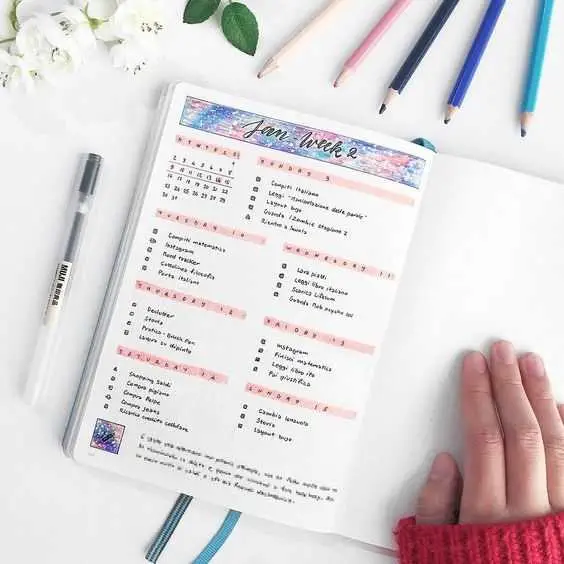 Daily boxes tick off tasks in this weekly spread.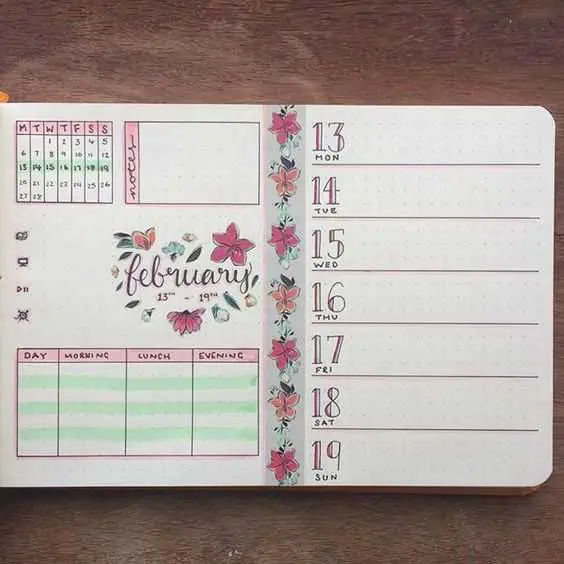 Personal icons for TV, reading, music and more can be incorporated in this weekly spread. There's also a notes section.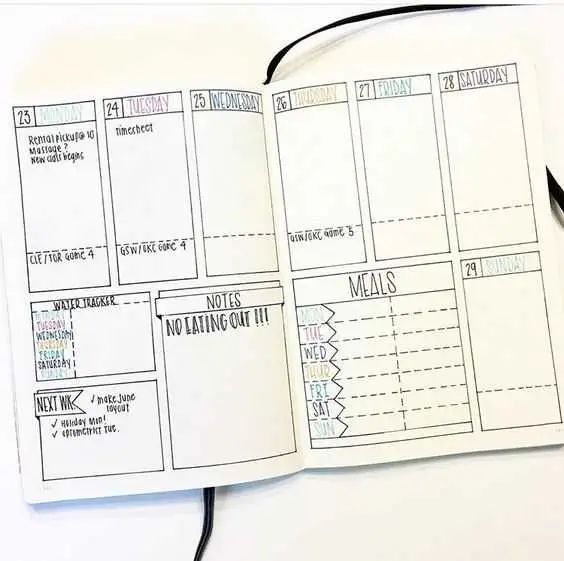 This tracker features meals for both lunch and dinner, notes, a next week section plus the daily.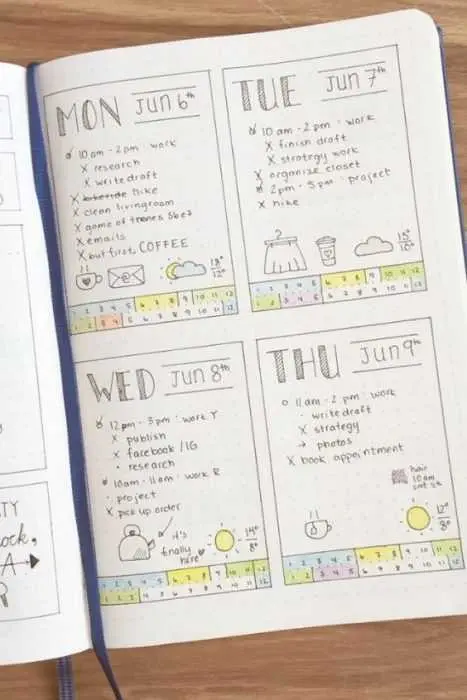 The designer here tracked tasks for each day with a doodle for emphasis, plus the weather.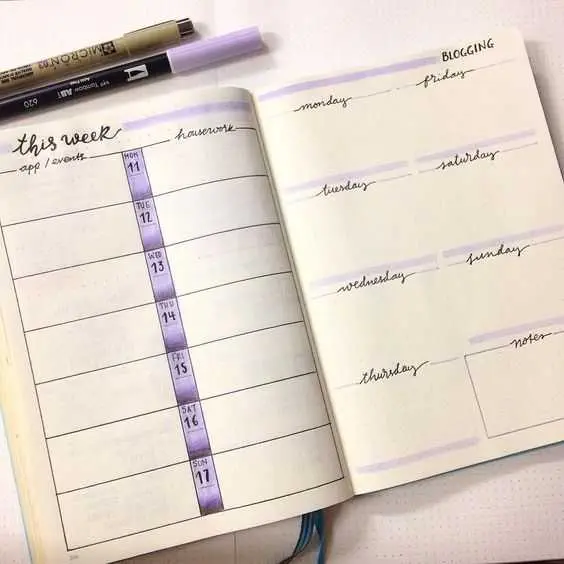 This is a great weekly layout for appts or events, housework and blogging that can be used separate from your other weekly spread.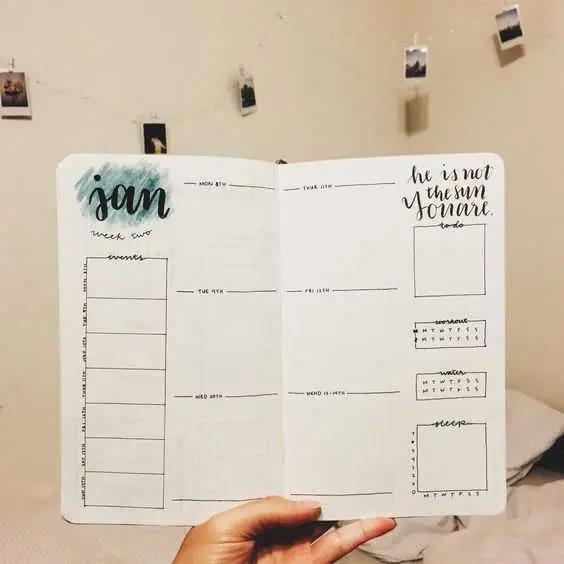 Boxes keep this weekly spread neat.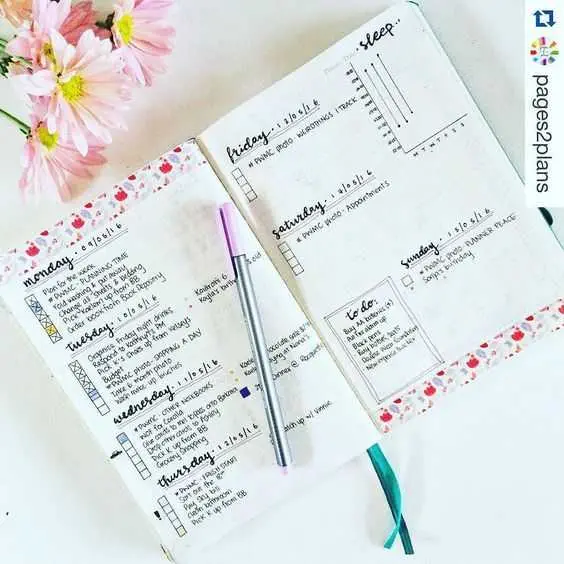 More boxes, to-dos and a tracker are part of this layout.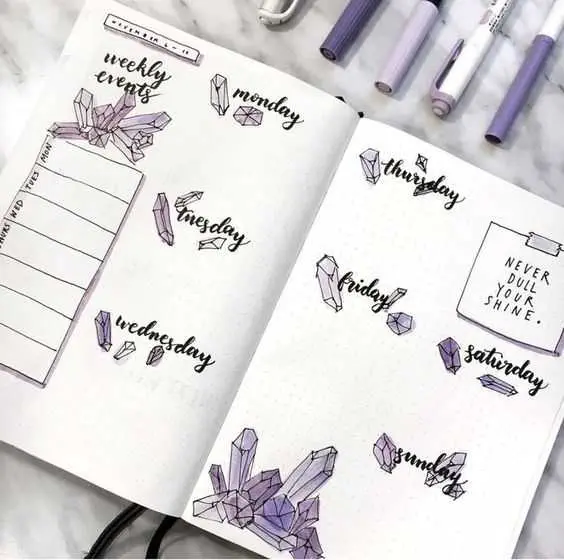 Here's another gorgeous illustrated weekly spread for weekly events.
TFB Latest Posts
---
---