Best Books to Read During Quarantine
Bored and looking for something to read during quarantine? We got you covered! We looked at our own shelves and the digital "shelves" of Amazon for an interesting pick of nonfiction and fiction to find the best books to read during quarantine. If it's inspiration, how-to garden, children's books, true crime, or just a large list of reading suggestions, read on!
Best Books to Read During Quarantine – Nonfiction
The Great Influenza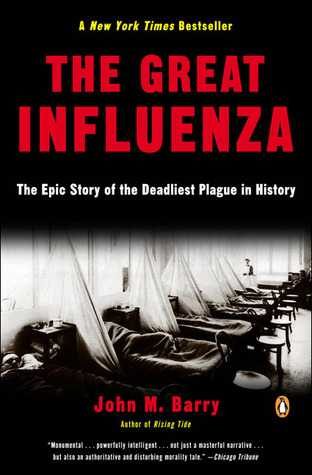 The 1918 flu epidemic was the deadliest pandemic in history, sweeping through cities and towns to kill 100 million people worldwide. Though published in 2005, the Great Influenza has become a bestseller again as many look to the past for answers on COVID-19. Focused largely on 1918 flu's effect on the United States, the book is a captivating if sober read. If you're fascinated with medical topics and history, read this while we await for the coronavirus lockdown to ease. It may be a scary and unsettling read at this time, but it's definitely one of the best books to read during quarantine. The Great Influenza: The Story of the Deadliest Pandemic in History
Atlas Obscura: An Explorer's Guide to the World's Hidden Wonders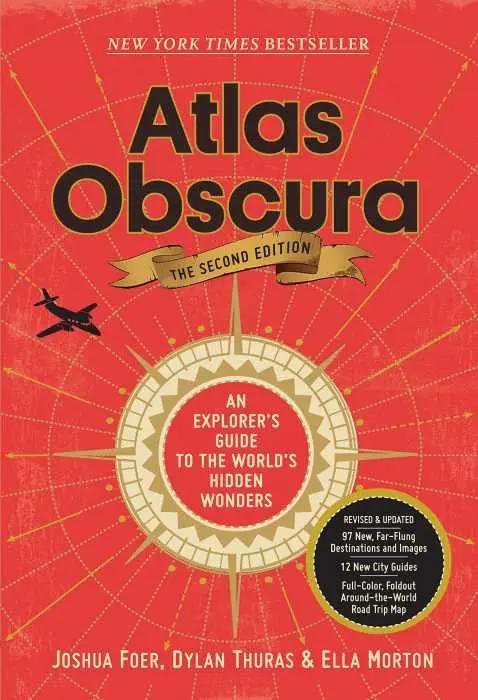 Tired of being lockdown or under a COVID-19 quarantine? Travel through various parts of the world with this list of Atlas Obscura's coolest hidden spots. Highlights include a pub located inside a tree in South Africa and Archie, the giant squid at the London Natural History Museum. The book covers more than 100 places and features several in-depth city guides. You'll keep paging through this book over and over, and can make a list of "must-see" places for when we can travel again.
Upstairs at the White House: My Life with the First Ladies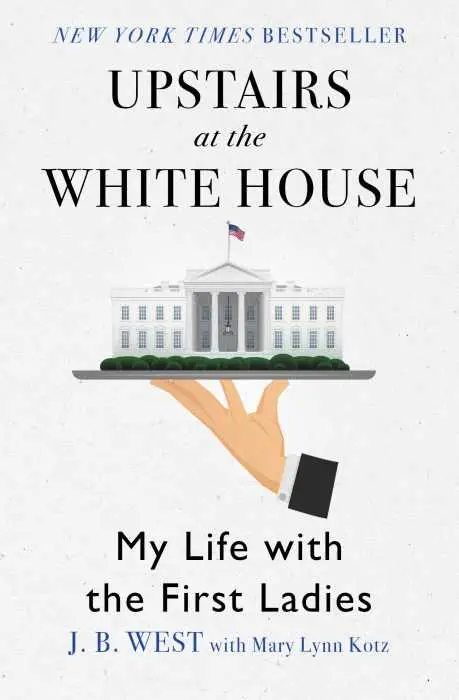 J.B. West was the White House Chief Usher and served from 1957 to 1969. West oversaw the day-to-day operations of the White House, supervising functions, kitchens, gardens, and everything in between. During this time, he was around the POTUS and the FLOTUS, getting to know them in all their quirks, flaws, and qualities. His memoir shares some of his best anecdotes including Jackie after John F. Kennedy's death, and lets us get to know Bess Truman, Lynda Bird Johnson, and other figures.
Make Your Bed: Little Things That Can Change Your Life…And Maybe the World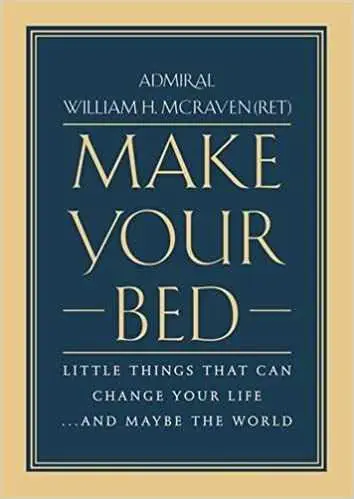 When Admiral William H. McRaven addressed the graduating class of University of Texas-Austin, he gave a remarkable speech where he shared 10 principles he learned while becoming a Navy Seal. A video of the speech went viral with over 10 million views, and now that speech. If you're feeling sorry for yourself, faltering about what to do next, or just need a little bit of guidance, pick up Make Your Bed.
Unf*ck Your Habitat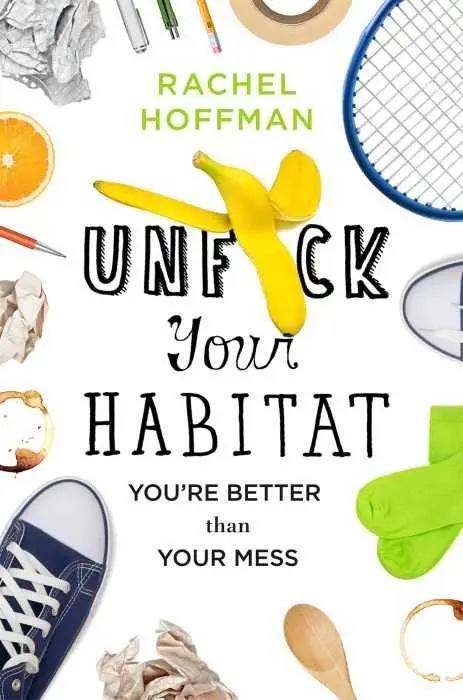 Speaking of making your bed, when was the last time you cleaned your room. Your kitchen? Anything? So many of us are living in disorganized and chaotic spaces, but we lack the time, physical energy, and mental energy to tackle them. Rachel Hoffman began the Unf*ck Your Habitat blog in 2011 to inspire anyone to start cleaning and organize their lives, and it took off like wildfire. The blog still lives on today and she's sharing her advice in his handy book, perfect for decluttering during coronavirus quarantine or lockdown. No judging, just gentle advice that anyone can follow.
The AHS Encyclopedia of Gardening Techniques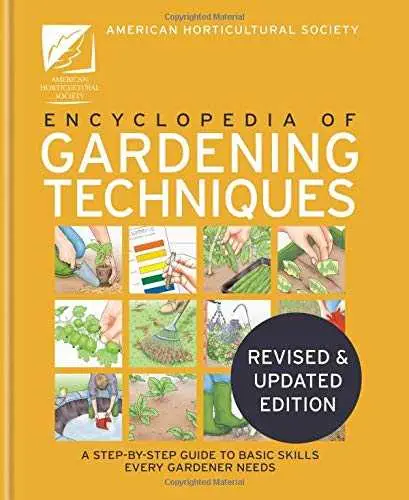 Whether you want to garden to grow your own vegetables or you just feel like brightening your patio or balcony, you can learn plenty from a gardening book. There are a number of different ways to garden, and no matter where you live, you can grow something successfully. This exhaustive book features step-by-step instructions on choosing what to plant, how to prepare your soil, dealing with pests, climate conditions, and everything else a beginner needs to know. It's the perfect place to start your coronavirus garden project.
I'll Be Gone in the Dark: One Woman's Obsessive Search for the Golden State Killer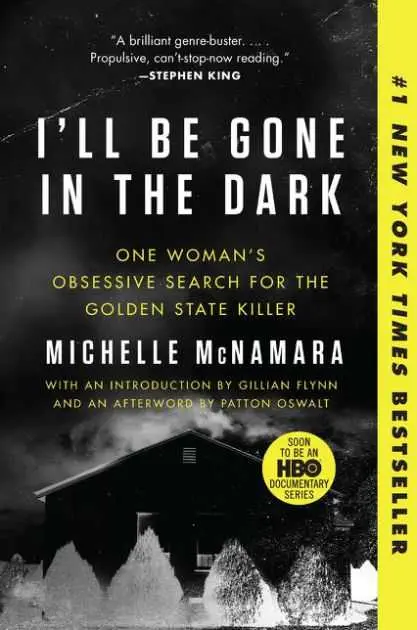 The Golden State Killer terrorized California from 1974 to 1986, killing at least 13 people and assaulting many more. Known in various parts of California by various nicknames, he was finally caught and brought to justice in 2018. The arrest of the killer, Joseph James DeAngelo, was largely due to the work of crime reporter Michelle McNamara, who gave him the nickname Golden State Killer. Her research and work became I'll Be Gone in the Dark: One Woman's Obsessive Search for the Golden State Killer. Sadly, she passed away in her sleep with ⅔ of the book completed, but it was finished by her husband Patton Oswalt, crime writer Paul Haynes and investigative journalist Billy Jensen. HBO is currently adapting the book into a documentary series and you can read all about the case before it airs.
1,000 Books to Read Before You Die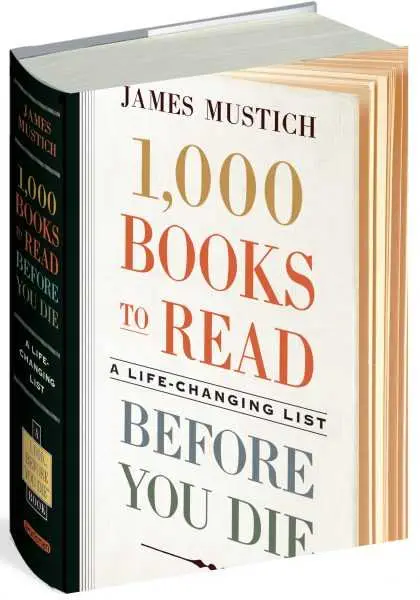 Behold the ultimate to-read list. This hefty volume covers travel, children's books, history, biographies, poetry, and a variety of genres. You can start at any point in the book or make your way through it page by page. Author James Mustich has organized the books alphabetically, and there are also themed lists, plus other suggested reads by a listed author. From Lord of the Rings to Shirley Jackson, this is an exhaustive collection of books.
Best Books to Read During Quarantine – Fiction
Little Fires Everywhere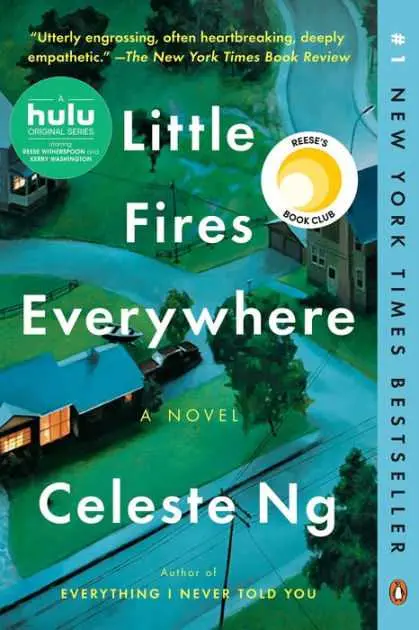 Hulu's Little Fires Everywhere just ended, so it's the perfect time to read the book that inspired the limited series. Author Celeste Ng shares life in the 1990's in the planned community of Shaker Heights, Ohio. When traveling artist Mia rents a home from Elena, the act causes a ripple effect throughout the neighborhood and their families. A book you won't be able to put down.
Game of Thrones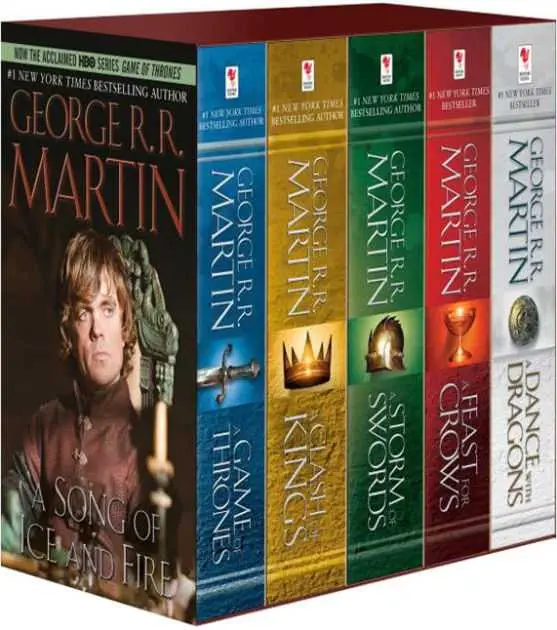 Fantasy is a great escape and if you want to get lost in a saga, pick up the Game of Thrones books. Yes the last book isn't out yet but it'll take you a while to get through the first 5 books another. The Game of Thrones book series inspired by the television show, but the books contain more action, background, dialogue, and everything in between. They're worth reading and you can pick up a great boxset to begin your trip into Westeros.
20th-Century Children's Book Treasury: Picture Books and Stories to Read Aloud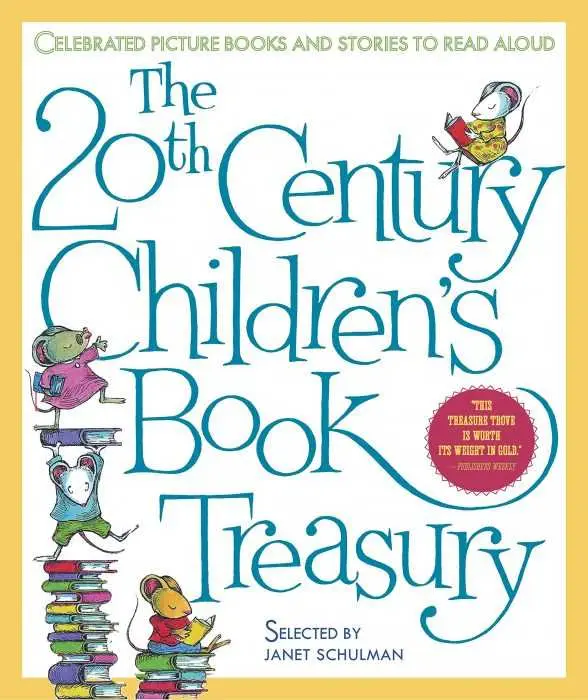 We can't forget the kids and kids-at-heart during this time. The 20th-Century Children's Book Treasury: Picture Books and Stories to Read Aloud is a wonderful collection of many children's favorites. You'll find classics like Madeline, Guess How Much I Love You, Curious George, Bedtime for Frances, and many more with rich illustrations. It's a hardback that your kids will look at again and again.
TFB Latest Posts
---
---