For this Halloween, some of our favorite celebs decided to go all out with their costume recreations! Let's take a look at some of our favorite looks from the night!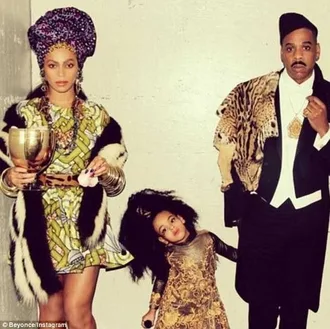 When it came to the Halloween fun, the Carter's made sure to make it a family affair as they even included their adorable daughter, Blue Ivy. Taking core elements from the 'Coming To America' film, Beyonce, Jay-Z and even little, Blue Ivy absolutely nailed it with their look.
Gorgeous model, Gigi Hadid, decided to pay homage to another Hollywood favorite as well. Dressing up as Sandy from the hit film, Grease, Gigi sure gave the original Sandy a run for her money!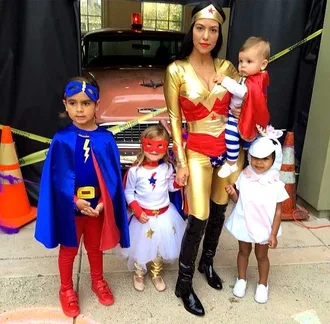 Here's another family filled Halloween moment you wouldn't want to miss out! Looking hotter than ever, Kourtney Kardashian made sure to include all of her kids and her niece, North West, in the Halloween festivities. Dressing up as super-hero themed characters, Kourtney rocked a Wonder Woman costume while her kids dressed up as various superheroes in their capes and masks. Little North West decided to break from the family theme and instead rocked a fun unicorn costume – how cute!
And finally, leave it to comedian, Ellen DeGeneres, to make us all laugh with her Halloween costume choice. Ellen decided to dress up as the unknown Kardashian sister, Karla Kardashian. Ellen went on to tell her television audience that, "These are Kim's Shape-Ups that I'm wearing. This is Khloe's old blouse. And the booty is all mine."
Hope you guys had a blast with your Halloween! As always, let us know what you think by leaving a comment down below!
TFB Latest Posts
---
---