This article may contain affiliate links. If you make a purchase, we may make earn a commission at no cost to you.
Last Updated on
Originally posted on May 23, 2017 @ 9:08 am
The Dye M2 Paintball Marker is one of the best tournament grade paintball markers out there.
A great combination of style, power, and accuracy in a paintball gun is now here. The Dye M2 Paintball Marker is the next great paintball marker in the DM series. This gun is a major step up from the previous models. DYE's craftsman approach to the M2 is evident from the marker's stylish design. Lines flow across the M2 without screw heads interrupting the gun's beauty.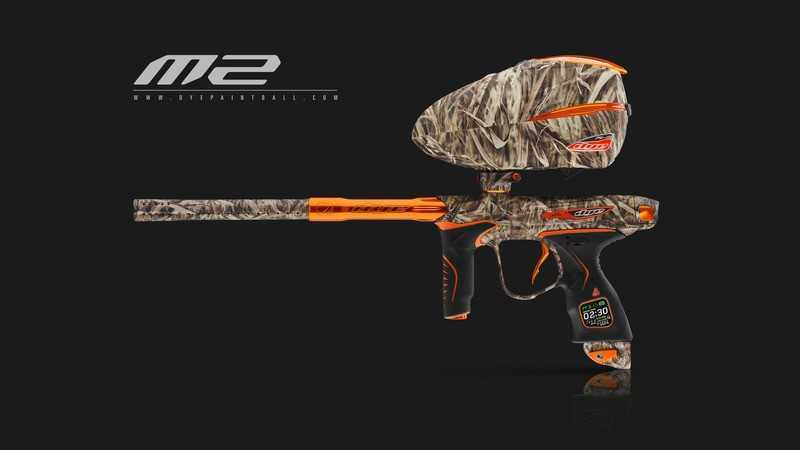 The M2's substance goes far past its looks. The M2 utilizes DYE's patented closed-spool Fuse Bolt design. DYE's updated one-piece Fuse Bolt system operates at a low 135psi. The optimized airflow and improved bolt speed produce improved air efficiency. This improvement produces consistent accuracy. The gun also has a smooth bolt cycle and smallest recoil. The M2 comes standard with both .684 and .688 Ultralite barrel backs. The shooter can adapt to different paint sizes and weather conditions. You can expand your kit to handle any variable.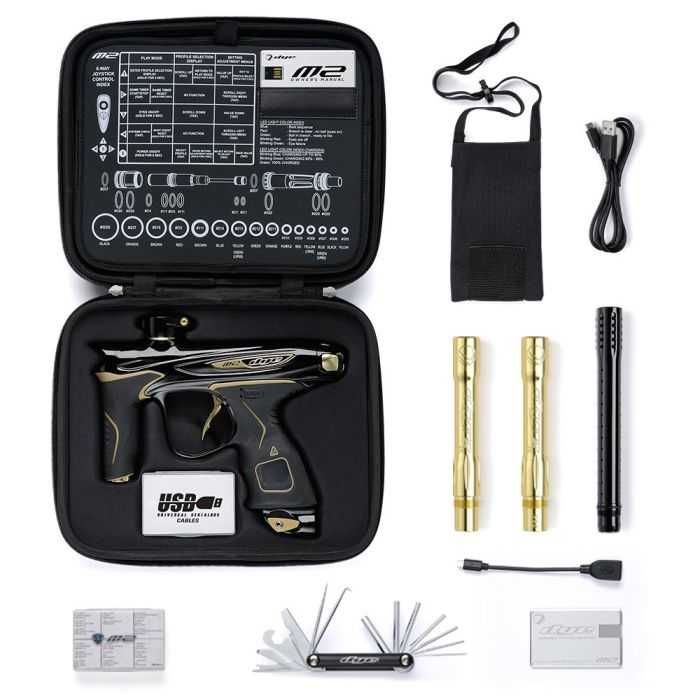 The M2 is lightweight and durable. DYE barrels set the standard for accuracy and quality. The M2 is no different. This gun will give you a clear advantage over your buddies in the casual paintball match up. It will also allow you to blow away the competition in a serious paintball tournament. The DYE M2 Paintball Marker sports a state of the art operating system. The Method Operating System and give the operator a look into the gun's internal systems. The new MOS also allows for more operational control over the M2.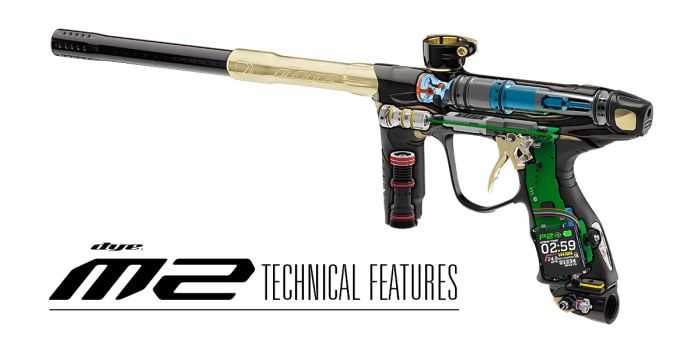 The M2 is the new definition of luxury craftsmanship in paintball markers. Having batteries is a hassle. With the M2 all you need is a power source and the standard micro-USB cable. You can be playing again in no time. If I am going into a paintball battle, I am going with the Dye M2 Paintball Marker.