The Fxware Ninja Custom Gaming PC is a great mid-range gaming computer that will handle all of your favorite games
Auto Amazon Links: No products found.
The Ninja Custom Gaming PC by Fxware is a smooth blend of sporty looks and mediocre specs – good enough to run a number of games. At around $600, this pre-assembled build comes with decent hardware components that are easily replaceable, if need be, and can run many games at medium graphics setting.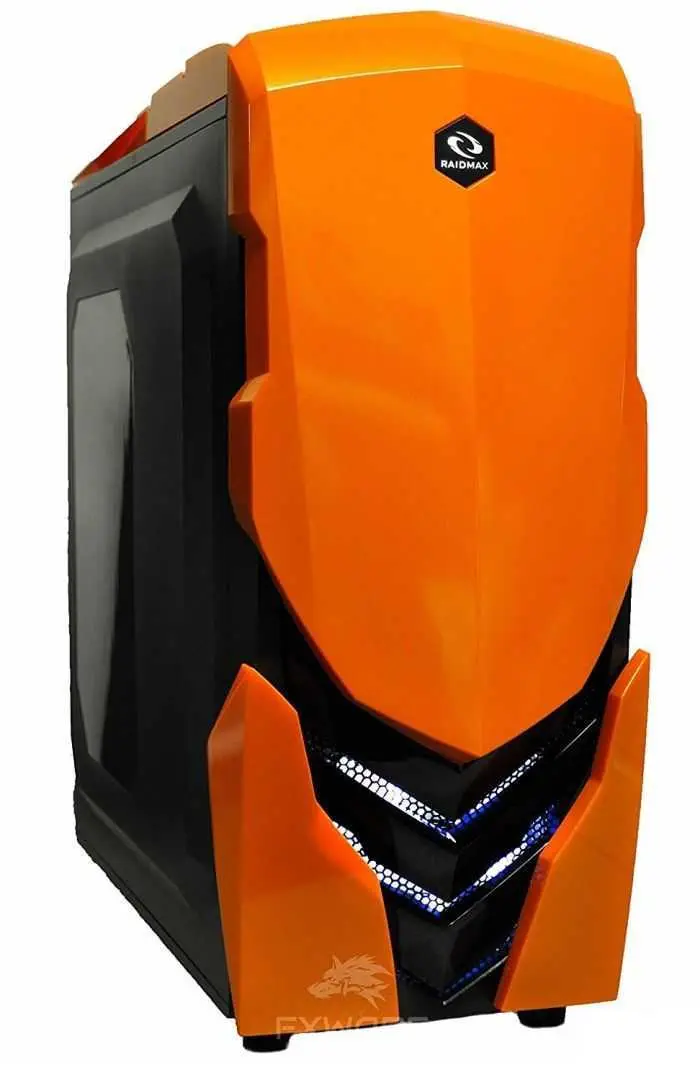 Who is this PC For?
Well, if you must know, this computer is not for everyone out there. Fxware released this build to inspire midrange gamers, or probably teenagers who recently got bit by the "gaming bug." Likewise, if you are a professional, who likes to enjoy a dash of movies and video game content on the side, this computer is for you. It does not have mighty awesome specs, but it does get the job done.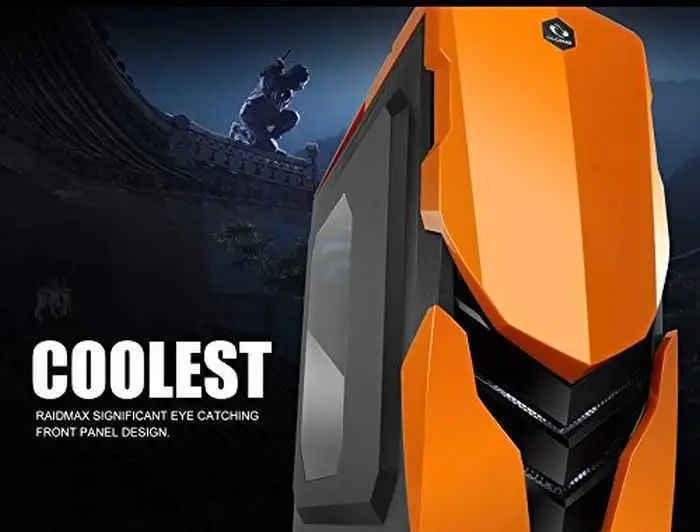 What's the Best Thing about Fxware Ninja Custom Gaming Desktop?
If I have to sum it up in one word, it'd have to be either "looks" or "visuals". The casing, or chassis as some of you like to call it, is damn fine. With the overall orange theme going on at the front and top side of this computer, it looks like a robot with a Visor dropped downed across his face. Fxware team was probably aiming for a mix of Bumble-Bee from Transformers, or some other mech inspired theme. I have to say; it is impressive.
In variations of bright Red, Green or Yellow color, the chassis would still look drop dead gorgeous. Having stated that, I'd like to mention that this is a mid-tower chassis. Therefore, you cannot cram in bigger cards such as the Nvidia 1080 Ti or etc. Most of the new generation GPUs take up a lot of space, which I don't think this chassis is capable of granting.
Secondly, you might want to reconsider upgrading the GPU because, by default, the Fxware Ninja Custom Gaming PC Desktop comes with a 575 Watt Power Supply Unit. Just to be on the safe side, modern GPUs suck up more power; hence you are ideally looking for a minimum 750 Watt PSU and a GPU upgrade at the same time. Anyhow, that's food for thought for a later occasion.
Specs:
3.8 GHz AMD A8 series CPU.

Windows 10 Home Edition – 64 Bit.

2 TB Sata HDD @ 7200 RPM Read/Write Speed.

Standard DVD+CD R/W Combo Drive.

AMD R7 Series GPU.

575 Watt Fxware Installed PSU.

16 GB DDR3 RAM @ 1866 Mhz Bus Speed.
I am personally not a big fan of AMD CPUs. To be honest, I never had much luck with them in the past. Call me an Intel wh*re, and I'd gladly accept the title. Jokes apart, I have nothing against AMD. It is a different company, and they are doing a great job at manufacturing high-end products. I have immense respect for a job well done at creating the Ryzen series CPUs.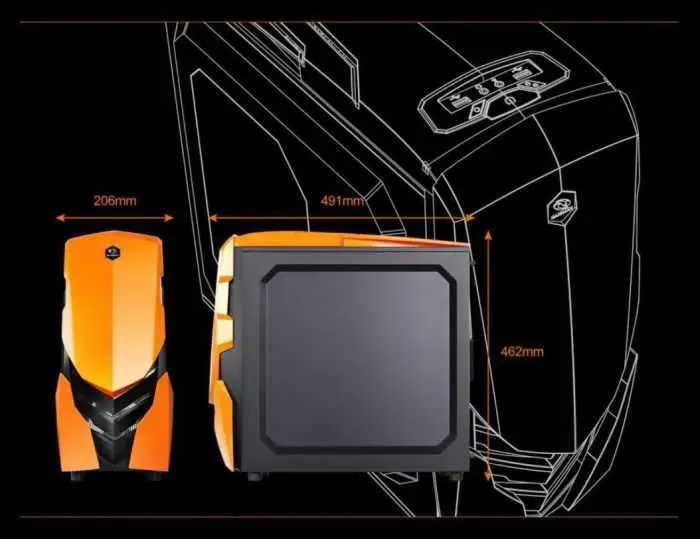 In summation, Fxware Ninja Gaming PC is operable right out of the box. You just need to connect your monitor and keyboard and plug this thing in the power supply unit. By default, it comes with a fresh Windows 10 Installation. You can re-partition the HDD to allocate size as per your liking.
As far as gaming goes, the R7 GPU in this beauty is going to play Dota 2, Minecraft, League of Legends at ultra-details. World of Warcraft is an entirely different thing; it will run on medium details. As far as Bioshock and Crysis 3 and Battlefield 4 go, you will experience massive lags at high details. Therefore, you will have to shuffle around graphics settings to get a playable experience out of certain titles. Overall, it is a good computer, if not the best out there. With the upgrade option, you can replace parts for better results in the near future. Good luck and have fun with it.
TFB Latest Posts
---
---