Any serious PC gaming rig needs a Mad Catz R.A.T. PRO X Ultimate Gaming Mouse.
Auto Amazon Links: No products found.
Mad Catz R.A.T. has always been on my hit list for featuring a long line of gaming mice one could wish for. Except for the fact that most of them are pretty expensive, I could never get around to trying any of the company's products earlier.
However, Mad Catz R.A.T. PRO X Ultimate Gaming Mouse was too hard to resist. $200 was not easy for me to fork up, but now that I think of it, it was all worth the effort. The developers did an amazing job at creating a mouse that at some point must have been a raging analog control stick, and a set of hot guns. It was all crammed in a sexy body and a set of magnesium alloy, titanium, and carbon fiber parts. Seriously, most of the so-called gaming mouse and keyboards don't even come close to cutting the competition against the Pro X. You have to own it to believe it!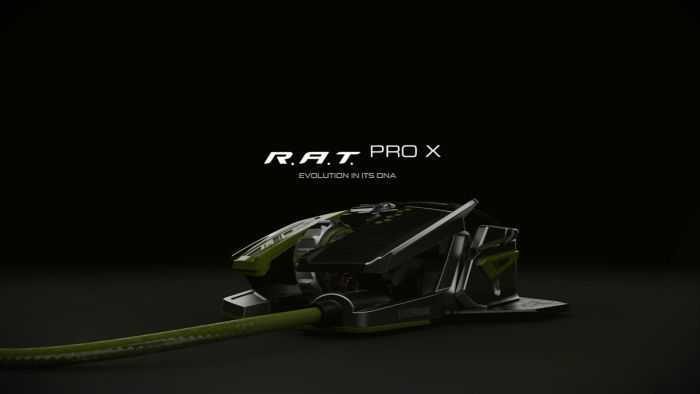 Ultimate Gaming Mouse review and price 602″ width="700″ height="394″ />
Good Stuff about the Mad Catz R.A.T. PRO X Ultimate Gaming Mouse:
Next Gen Looks

– Although it may seem like an overstatement, I think the Mad Catz R.A.T. PRO X is a mix between some bad ass Transformers robot and a Cyborg from future. The mouse is not just a product; it is a work of art. Trust me.
Multiple Buttons

– 7 to be exact. If you take out the DPI profile switch button and the scroll wheel, you will be left with 5 of them.
PixArt ADNS Laser Sensor -For precision controlled guided results.
This mouse earns respect in the gaming community at different levels. Let alone, the scroll wheel itself is a combination of innovation and baffling science which gives a new interpretation to a different category of games. I won't be going into too many details about the scroll wheel, but I'd like to highlight some key points.
What's So Special about the Mad Catz R.A.T. PRO X Scroll Wheel?
A lot of gamers think of scroll wheel as a means to switch between weapons, abilities or just scroll up and down through walls of texts while working. After all, what more could you expect from a small circular wheel which is pivoted to one central point? Well, if you look at the Pro X's scroll wheel, you will be surprised to know that its scroll wheel can tilt and swivel to offer additional in-game movements.
So, let's say, you are playing a first person shooter. The enemy has you cornered behind a wall; you are in a position where every bullet counts. You cannot afford to move out into the open as you might be the last surviving player in an intense multiplayer match. In this scenario, you just walk to the edge of the wall and tilt the Mad Catz R.A.T. PRO X scroll wheel in the general direction of your enemy's location. This way, your character will be literally tilting his head to help you take aim without exposing yourself to a raging bullet storm.
That was just one theory. The scroll wheel on this mouse can also be used as part analog joystick. You can strafe, dodge and outmaneuver incoming enemy rockets or vehicles for that matter. All the more, the rolling distance of the scroll wheel can be manually programmed to give you an upper hand over fellow players. And the best part is that it won't be called "cheating" anymore!

Tons of Spare Parts and Accessories:
At $200, Mad Catz R.A.T. PRO X comes with extra ceramic parts and accessories for replacement purposes. You can disassemble the faulty stock parts and replace them with the ones that the company provided in the box packaging. Even if it is something as small as the pinkie hook for the right side grip, you will find a spare unit in the accessories area.
In addition, the mouse's feet/ base grip can be replaced with the extra version which comes in a ceramic build. Depending on your order assembly, your Mad Catz R.A.T. PRO X may have Teflon feet. So, if you don't like the look, or the feeling of default base grip, you can switch to the ceramic counterpart.
Overall, this mouse is the best bang for the buck. Some close contenders are high-end versions of Razer and Logitech gaming mice, but they don't come with as many extra accessories as Mad Catz does. The last time I had a Razer Abyssus, it had a huge instructions manual and not so much as a spare part in there. The stickers were nice, but stickers don't really add value to performance. So, my vote of confidence goes to Mad Catz R.A.T. PRO X; it has value and makes every dollar count.
TFB Latest Posts
---
---