The ASUS ROG GX800VH Liquid Cooled Gaming Laptop will take your mobile PC gaming to a new level
Asus wasn't messing around when it created the ROG GX800VH-XS79K Pro Extreme gaming laptop. It is a very high-end system, built for hardcore gamers. Will it suffice for the next year or two? Obviously, by my standards, it will. It has to! Look at the whopping $10,000 price tag for this level of configuration; you are settling for nothing but the best.
For this much amount of money, the Asus ROG GX800VH-XS79K Pro Extreme liquid cooled gaming laptop may have adverse effects on your family life. If you're a grown-up man with a family to provide for be ready for frequent temper tantrums from your wife. Perhaps you don't have to tell her the truth. I hardly disclose prices to my wife or family when I heavily spend on new graphics cards etc. I just say, "Oh yeah, it's a refurbished so-and-so model that was on sale." Viola, no questions asked.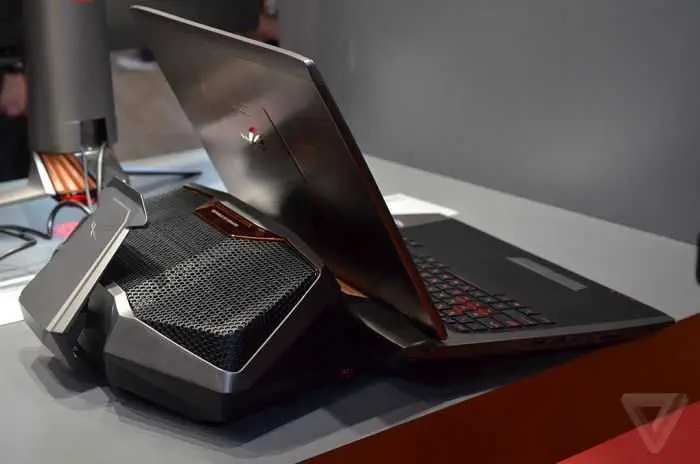 Anyhow, let's see what this monstrosity of a laptop is all about.
Pros:
Lightweight profile – Asus kept the standard weight factor in check. The actual laptop weight is approx. 13 Lbs. When the cooling dock is not attached to the rear end, it makes it easier for users to move the laptop from one place to another.
18'' display with Nvidia's Gtx 1080 series GPUs (SLI) for serious graphics power. The system is VR ready, so if you have an additional $800 to spend, go for a high end Virtual Reality gaming headset without any hesitation.
MechTag mechanical keyboard for laser precision input and response time. Whether you are working on a lengthy document or having a nonstop chat marathon, the keyboard will guarantee a satisfying typing experience.
Full one-year parts

and replacement warranty from authorized Asus and authorized retailers. ExcalierPC is one of the oldest sellers at Amazon who ship their PC peripherals worldwide. They do not offer a warranty, but they have a lifetime tech support available for this laptop. All the more reason to order from them.

Asus overclock software with integrated profiles for maximum results.
State of the art heat sink and cooling system to keep temperatures in check.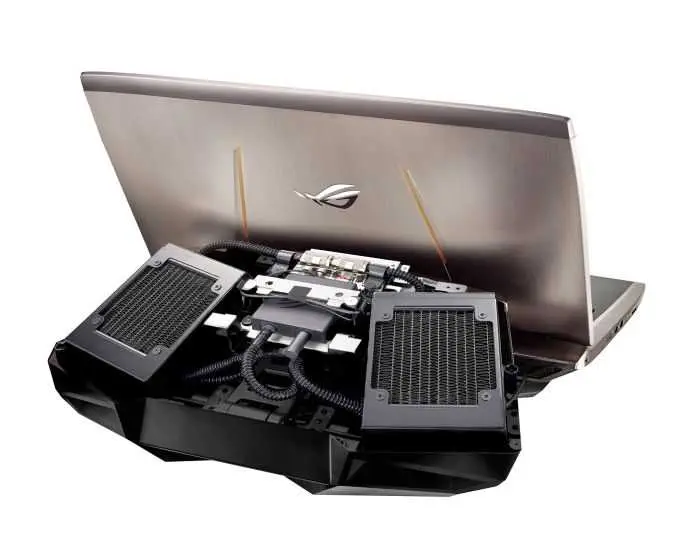 I left out the specs and technical details for ASUS ROG GX800VH-XS79K on purpose. You can read them anywhere on the internet; the important thing is letting you in on some stuff that retailers don't tell you straightaway. While it is true that this is a phenomenal portable computer, it does have its problems. For instance, many people have reported that there are some issues, which I think that you should know.
Some select number of units came with backlight bleeding problem. If you play in the dark, you will know whenever the LED is bleeding. Sometimes, the screen flickers after an hour or two of gaming. The latter usually occurs when you are playing games. At idle state, such issues do not occur.
If you want to take my advice, do no overclock this laptop. It already has high enough specs to run your games at a buttery frame rate. Overclocking of some high-end Asus laptop models messes with the RAM voltage memory issues, BSOD errors, and even random crashes while some demanding titles are running peak settings.
Given the state of problems associated with overclocking, it is not suggested that you push the system to the next level. Right out of the box, it will continue to output a seamless multimedia and gaming experience. You can go for add-on portable speakers, additional LEDs and other devices to enhance your experience. I usually always buy a keyboard to use with my laptop because it keeps my palms at their normal temperature.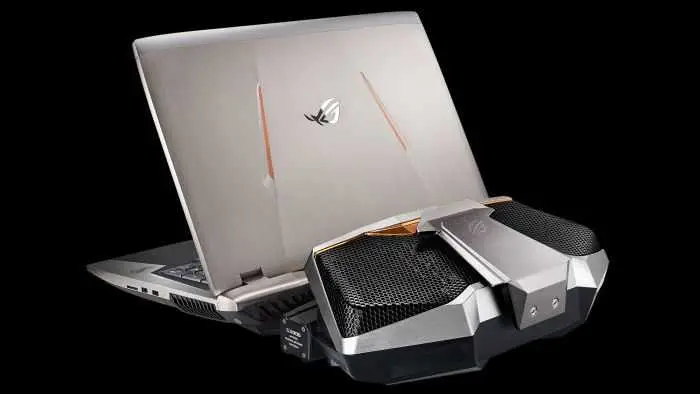 Will The ASUS ROG GX800VH Liquid Cooled Gaming Laptop Play Minecraft?
No, it won't. If you so much as hover your mouse over Minecraft or Minesweeper Icons, the built-in graphics power will overload the system and push your entire neighborhood into a vortex. The fate of entire humanity will be on your shoulders, alone. Try playing Witcher 3, Elder Scrolls Skyrim (Modded Editions), Mass Effect 2017 and other games for the sake of humanity!
TFB Latest Posts
---
---