This article may contain affiliate links. If you make a purchase, we may make earn a commission at no cost to you.
TFB Short Clips
Originally posted on August 19, 2017 @ 10:21 am
Does the Razer Tiamat 7.1 V2 Headset Stand Up to Gamers' Expectations?
With the recent release of Razer Tiamat 7.1 V2 gaming headset, the company probably achieved another milestone. I am using the word: "probably" because when it comes to headsets, it isn't about shine n' glossy looks anymore. Since there are hundreds of high quality rival products in the market these days, gamers  have become conscious of what they buy, and where they buy from.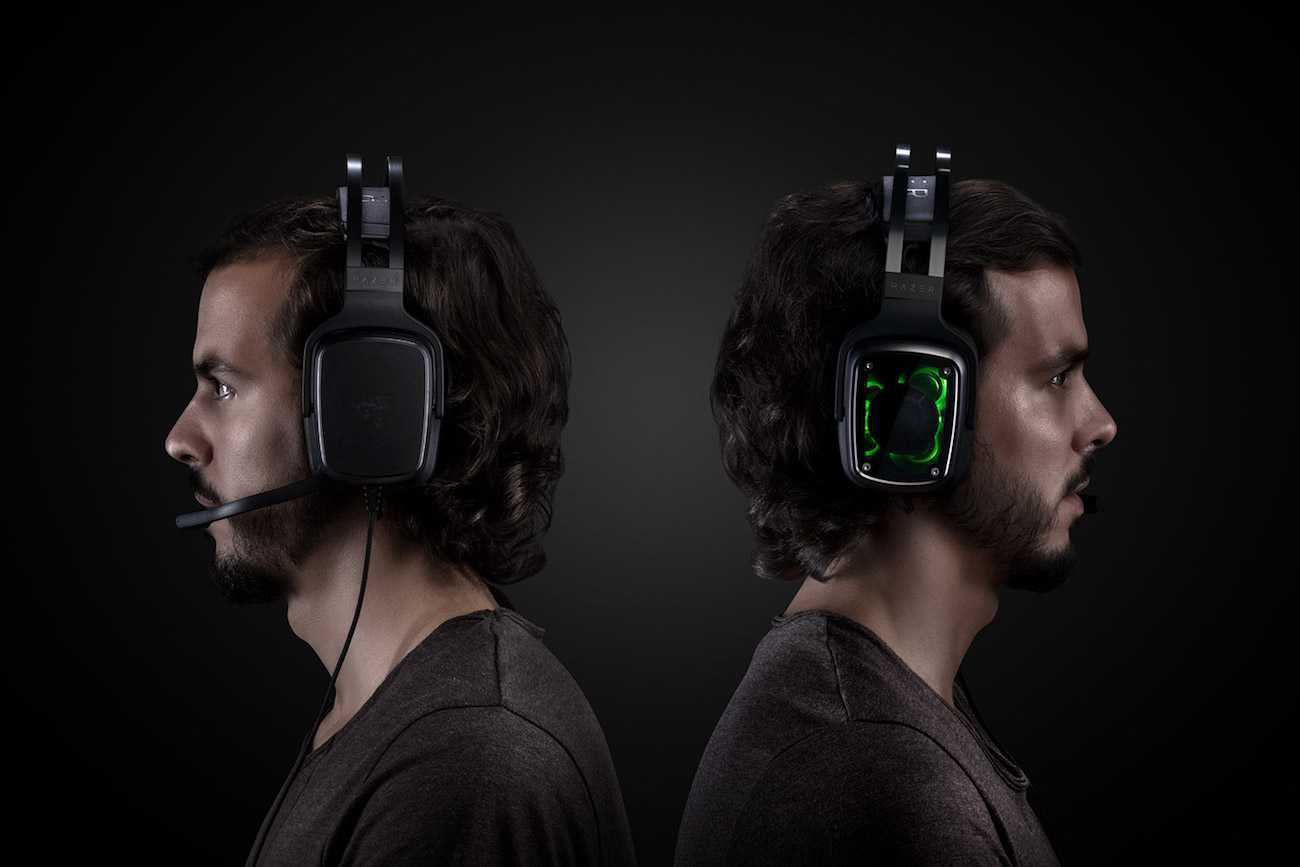 Razer Tiamat 7.1 V2 Gaming Headset In a Nutshell
I am not a personal fan of this particular model. If you ask me, they could have added better subwoofer in the cans for extra kick to bass levels. And what's up with the Chroma V2 style LED lights? Seriously, what's the point of adding the "bling" factor to the headphones?
We all get it that gamers are into lights and s*it, but c'mon, Razer could have invested that money into enhancing the headset's performance by a few notches. So, that's that; my two cents about this headset.  Moving ahead, the latest thing they added is the touch of a button to help toggle between regular 2.1 sound and virtual 7.1 surround sound effect.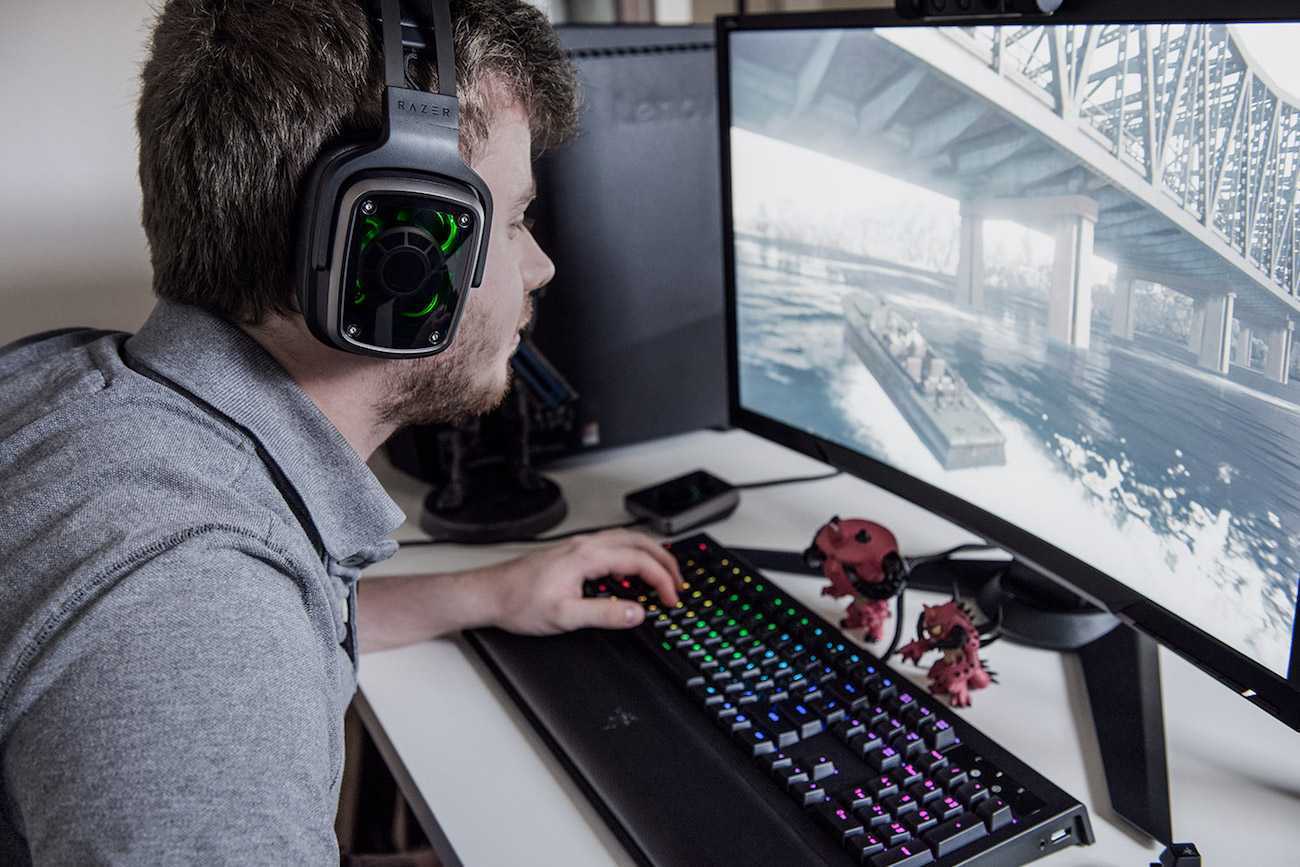 Gotta' give credit where it is due. Therefore, I agree that Razer Tiamat 7.1 V2 comes with a fantastic transition effect between traditional sound and the 7.1 sound. The moment, you switch to the enhanced surround sound mode, you will definitely know it.
More so, another good thing they threw in with the package is the dedicated Razer Tiamat 7.1 V2 DAC. In other words, it is a mini Audio Control Amplifier for you to take it to the next level. Now you can set sound profiles and categories based on your likes and dislikes. Razer wanted to offer gamers their sense of privacy and "perfect" surround sound effects. In this context, the added combination of a portable desktop DAC helps a lot.
But, Aren't DAC's Supposed to be Expensive?
Oh yeah, good quality DAC modules are very expensive. My personal choice would be to go for a Creative Sound BlasterX G5 7.1 sound card. It comes with a state-of-the-art DAC, which is far better than the one Razer Tiamat 7.1 V2 comes with. Then again, it is a matter of personal preference and budgetary concerns. If you have money, why not go with the better choice? That is always the motto with gamers.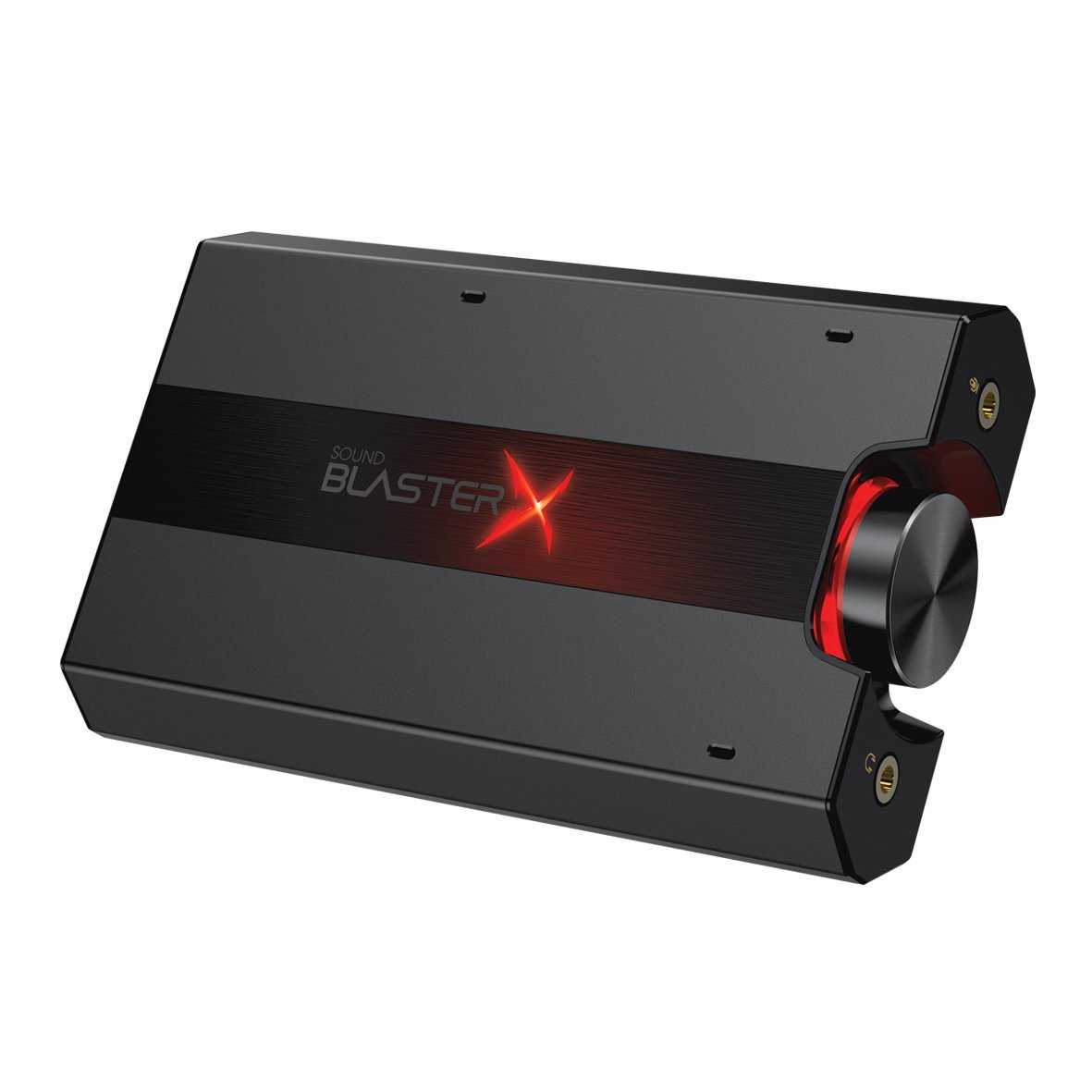 As opposed to the $200 Razer Tiamat 7.1 V2 gaming headset, Razer has also released the 2.1 surround sound variant. The latter is priced somewhere between $110 – $170. It is slightly cheaper, but it does cover a few base performance points as long as 2.1 audio is concerned. I, however, don't see myself investing in that headset.
As far as Razer Tiamat 7.1 V2's engineering goes, it features 5 different drivers in both ear cups. There is a 40mm subwoofer, 30 mm drivers for front & center sound effects, and 20 mm drivers for rear positioned sound effects. Normally, you'd place the rear speakers behind you if you were using a traditional 7.1 home audio setup.
Razer applied the same concept by integrating multiple drivers inside the cups. This is a tedious and demanding task, and not all companies can pull it. However, Razer quite a satisfactory job.
Why Does My Razer Tiamat 7.1 V2 Sound Inferior to My Friends Headset?
That's a good question. Considering that both of you have the same headset; same model and everything, why does your headset sound a little inferior? If you purchased it super recently, your headset will need more time for burn in. It is typically a phase when the speakers are put through various stress tests and variety of sound tracks for a couple of weeks. This phenomenon causes the speakers, headphones or any audio emitting equipment to get settled in.
If the lack of burn in time period is not the reason, then perhaps there is some fault with your headphones. Regardless, Razer Tiamat 7.1 V2 is a good headset for gamers and non-gamers combined. I wouldn't sum it up as the "ultimate" choice for gamers. But still, it is a decent product for Razer loyalists and general level gamers.
So if you think this is the headset for you, head over to Amazon.com to get yours!
TFB Latest Posts