TFB Short Clips
Play your favorite PC games without breaking the bank with the Alienware Steam Machine Desktop Console
Prices pulled from the Amazon Product Advertising API on:
Product prices and availability are accurate as of the date/time indicated and are subject to change. Any price and availability information displayed on [relevant Amazon Site(s), as applicable] at the time of purchase will apply to the purchase of this product.
Alienware is a household name for gamers all across the world. In fact, I know a few friends who invested a lot of their time and effort into buying a high-end Alienware laptop just for the sake of bragging rights! Alienware Steam Machine Desktop Console ASM100-6980BLK may not be a beast, but it is special in its own way. If you are looking for an affordable PC version of a "console," this sick puppy is a must have product.
At $500, it is not only affordable, but the amount of customization that you can perform on the product is more than enough to put it in the big league against other brands. You don't need to buy a keyboard or a mouse, or even a desk to play games on this console. It fits in comfortably in any entertainment stand, while you kick back and relax in a beanie couch throughout the entire length of an intense gaming session. There are absolutely no limitations or strings to hold you back.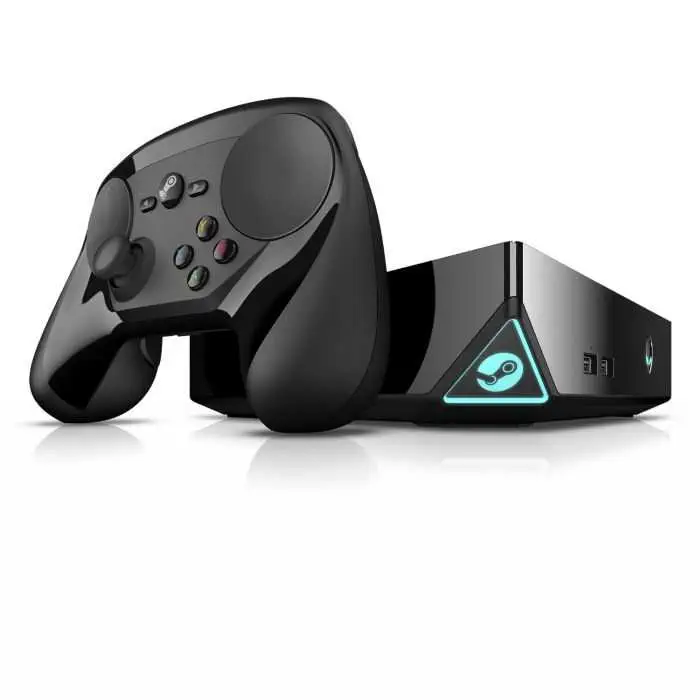 What's Under the Hood?
As far as detailed technical specs go, you can look them up on Google. I am going to highlight some of the things that matter the most.
Intel i7-4785 T 2.2 GHz CPU
8 Gb DDR3 Series RAM (* Can be upgraded to 16 Gigs)
1 TB SSD – Can be replaced later with other compatible HDDs
5 USB Ports
Steam's official STEAM OS and Steam Controller
Comes with free DLC for Dying Light, M18 Black Cat Tank and 200 Mammoth Coins for Brawhalla.
For the most part, the Alienware Steam Machine Desktop Console offers a complete gaming experience. If you already have a Steam account, you know that they have a library of literally tons of games to choose from. Some of them are free, while others are obviously meant to be bought. The downside is that the GPU is not easily replaceable – therefore, you are not going to be able to play latest titles such as MassEffect, Outlast 2, DOOM, etc.

However, given that this product can be disassembled very easily, you can replace stock components with more powerful variants for a better gaming experience. For starters, please buy an SSD because it will minimize your load times. You can also replace the standard STEAM OS with Windows 10 OS; there is absolutely no issue in doing that.
Steam Controller can be configured to suit your gaming style. Some players have complained that messing with the controller profiles, or configuration interrupts the overall functionality of the controller. If you are a bit skeptical, don't hesitate in watching a few tutorials on YouTube before proceeding on your own.
Last, but not Least!
For those unsuspecting players who are getting the 'Fatal Error Crash Code' in a constant loop, there is a straightforward and easy solution. Restart your Alienware Steam Machine, and keep pressing the Esc button. The system will go into the Boot screen menu. Go into Advanced Options and select the first entry for recovery mode. Now follow the onscreen instructions to resolve the issue. For more details, you can also watch video tutorials explaining how to get rid of this annoying 'once-in-a-while' problem.
Alienware promised to deliver a portable gaming experience at a not-so-expensive price range. This console is perhaps one of the best viable options for those who want a "ready to play" experience immediately after the purchase.
TFB Latest Posts
---
---
---