Sit Back and Relax in the Leisurely Grey Hanging Cacoon
There are roof suspending Cocoon mattresses and then there's "The Cacoon", the all new hanging hammock from guys at the Cacoon World. I am sure that they were aiming for the name: cocoon, but it must have been taken already on the internet. So, Cacoon it is and through Cacoon, we shall prove that we are better, mightier and comfortable than the traditional nom de guerre.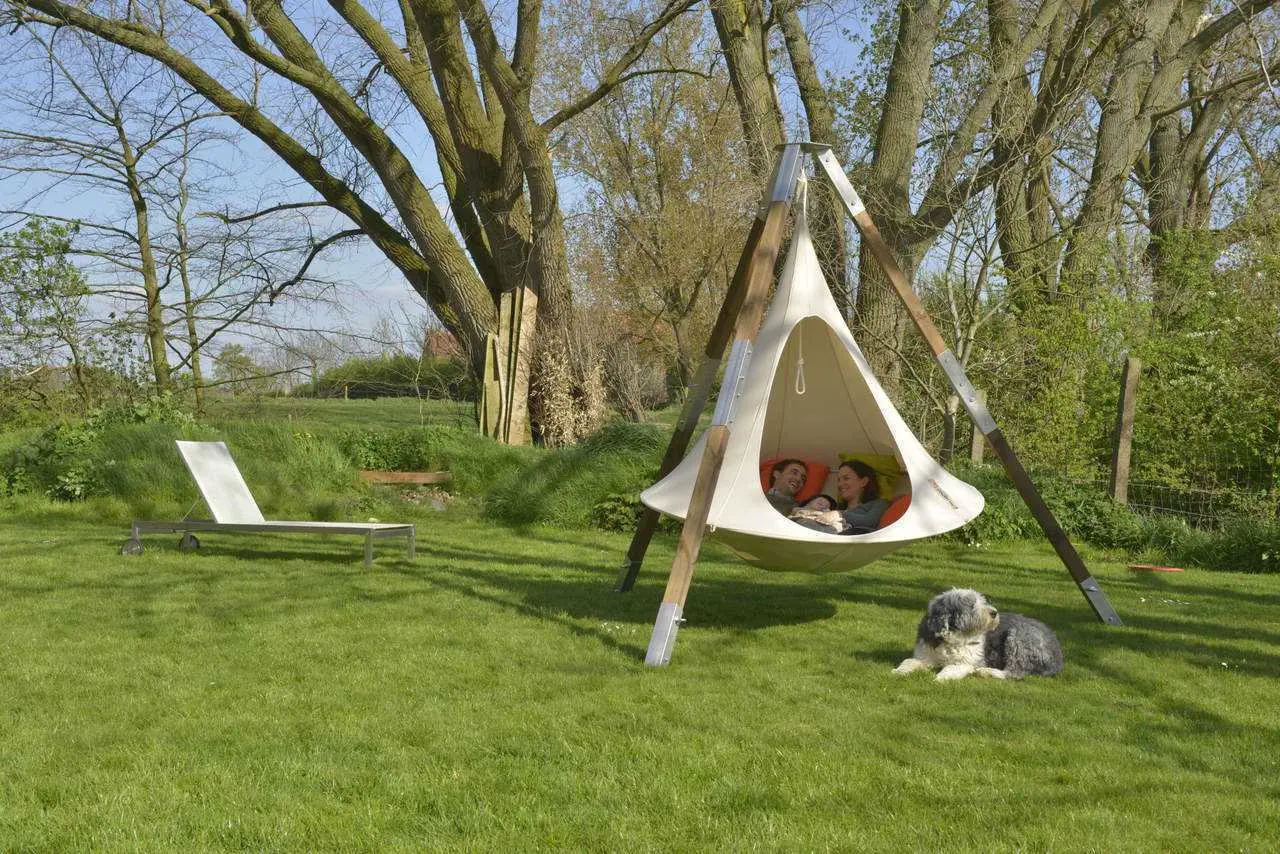 Good Stuff about Hanging Cacoon:
Cacoon is one of the finest creations of the Netherlands based company. Their product is small, but the way it stretches, it can house two adults, or a bunch of kids at the same time. The sheer pleasure of Cacoon World's Cacoon lies in the fact that it is portable and offers complete privacy.
Yes, you can hang the Cacoon from a ceiling hook in remote corners of the house, or if you are feeling a little adventurous, you can hang it outdoors wherever your little heart desires. Personally, I'd call it an essential portable hammock, but only this time, it is a little different in shape.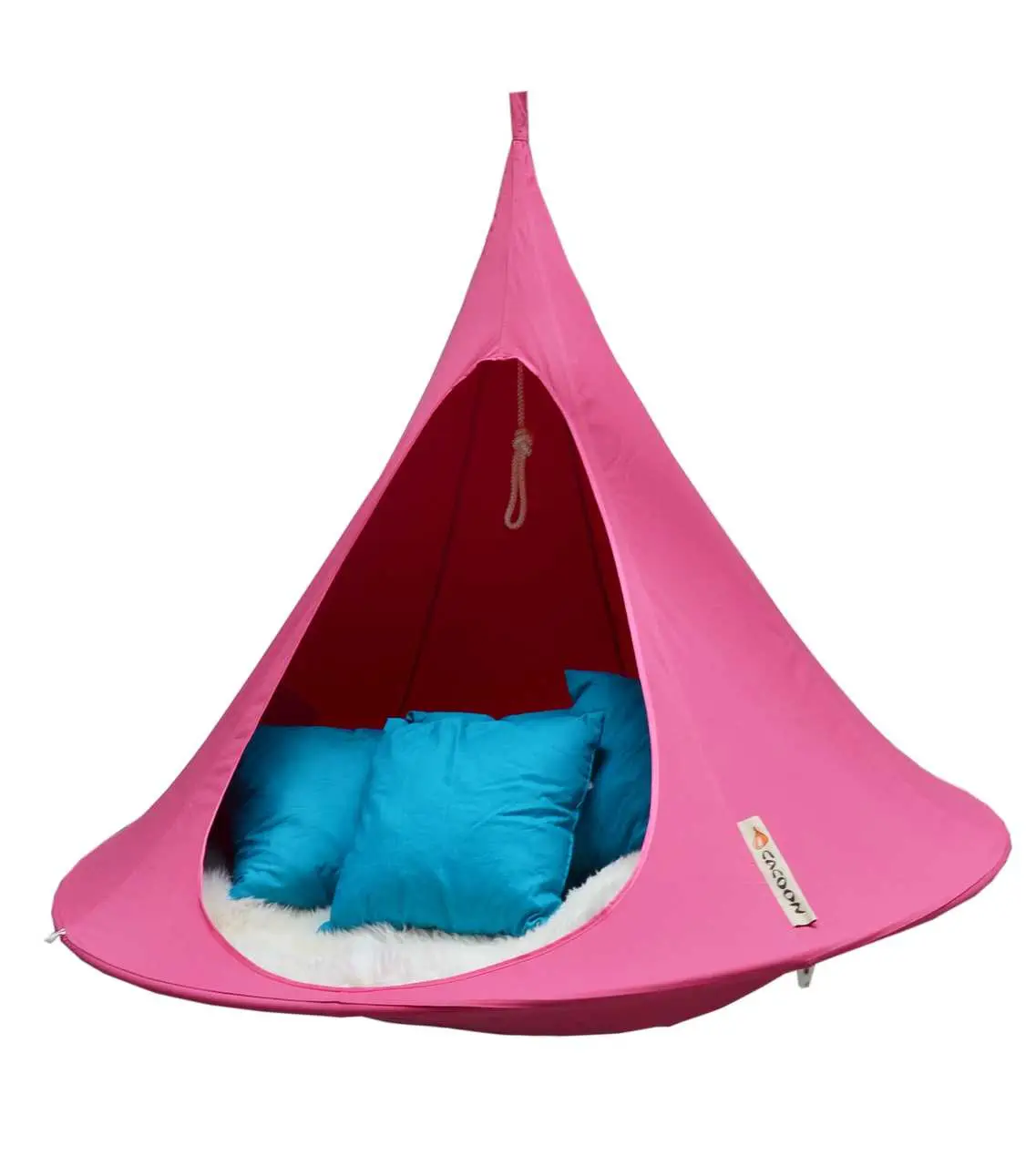 On my last visit to Google's head office, I noticed similar hammocks within the vicinity of their labs. Apparently, they have a very homely/ laid back setup and there's no restriction on how people work there – i.e. as long as they are getting things done and over delivering.
In Cacoon's case, the shape is slightly different than what I saw at Google's lounge. However, the concept is somehow still the same. You get to hang a cocoon shaped hammock from the ceiling, and then you can relax inside as long as desired. The inner structure is backed up by reinforced vertical aluminum rods that go all the way up to the top.
As for the suspender, Cacoon World's Cacoon is supported by a high quality paracord rope that can withstand approx. 4800+ Lbs. of resistance. The actual iron carabineer has the holding capacity of 1587 Lbs., but I don't suspect that you will be loading several people inside the Cacoon at the same time. The mere sight of this thing invites privacy and isolation in the most relaxing manner ever.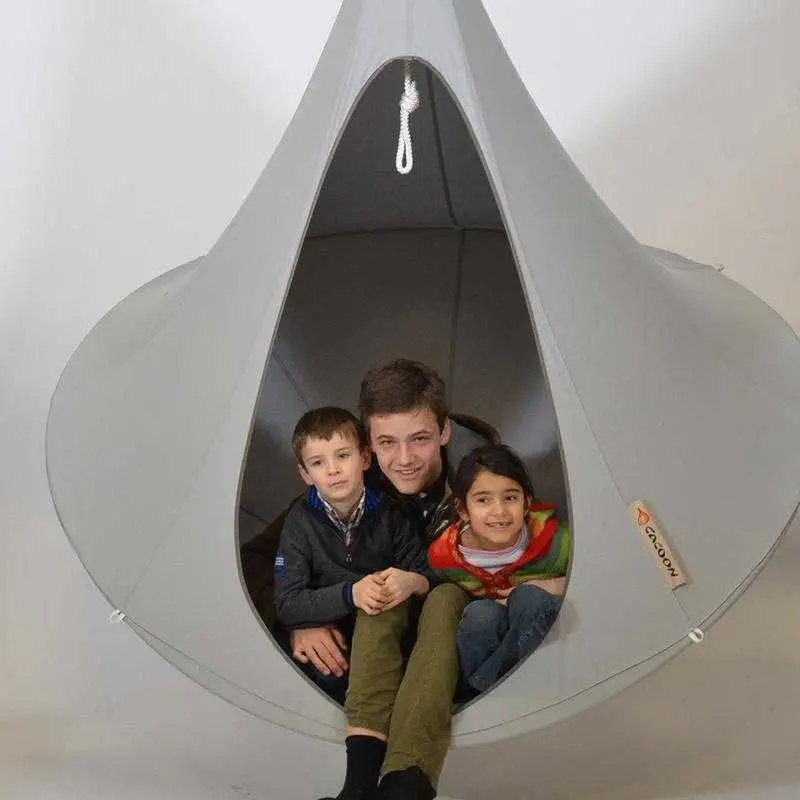 What Else Is There to Like About Cacoon World's Cacoon?
Since you are so curious, let me assure you that Cacoon comes with multiple color option fabric, 8 variable spare parts and a high quality polyester build. That's not the best part though; the nerds at Cacoon World probe each and every unit for stress test and quality control factors before pushing anything out to the retailers.
The Cacoon weighs in approx. 12 – 15 Lbs. It can be assembled and disassembled fairly easily. More so, you can take it out to your hiking trips, your garden, by the sea coast, in a jungle – so as long as it is away from the reach of wild animals and etc. This is your personal getaway "room" in the middle of an actual room where you can never get enough privacy.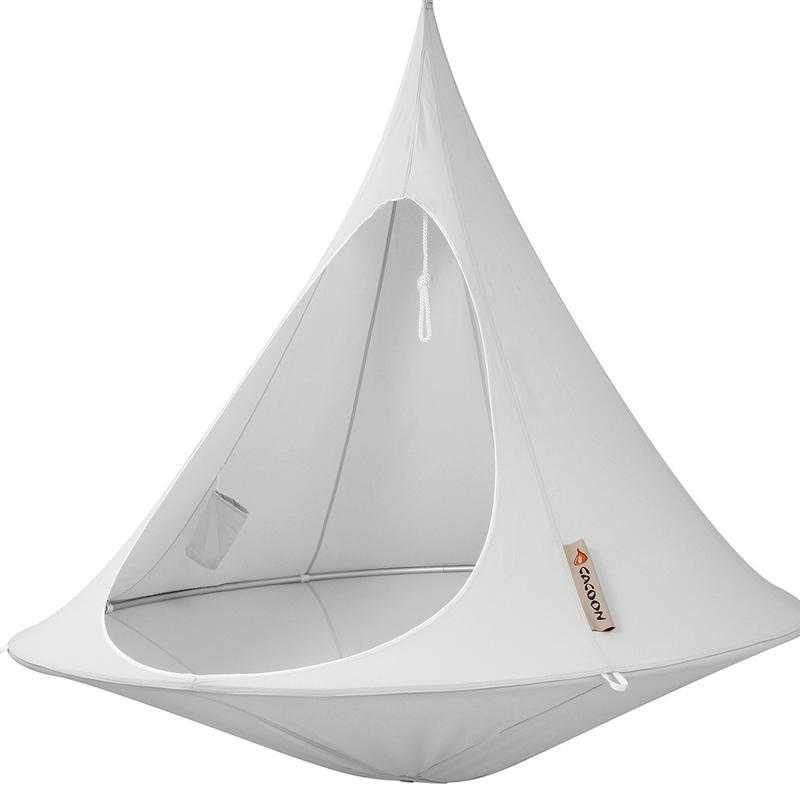 At approx. $400, Cacoon World Cacoon promises the entire "world" of leisure and comfort to its users. For more details, head over to the official company's website, or consult with an official online third party retailer. Make sure that you are buying an original product, since there are way too many Chinese replicas out there already.
TFB Latest Posts
---
---