This article may contain affiliate links. If you make a purchase, we may make earn a commission at no cost to you.
Last Updated on
Mobile gaming is becoming more and more popular thanks to the release of bigger titles previously only on console or PC Gaming systems. I myself have played mobile games for several hours but there's just one problem. Gaming on your iOS device is fun but only for a limited time thanks to the awkward way you have to hold to hold the iPhone or iPad. I can only hold it for so long before my hands get tired so I started looking into the wireless gamepad controllers out there. Then I found the GameSir M2 Mobile Phone Game Controller.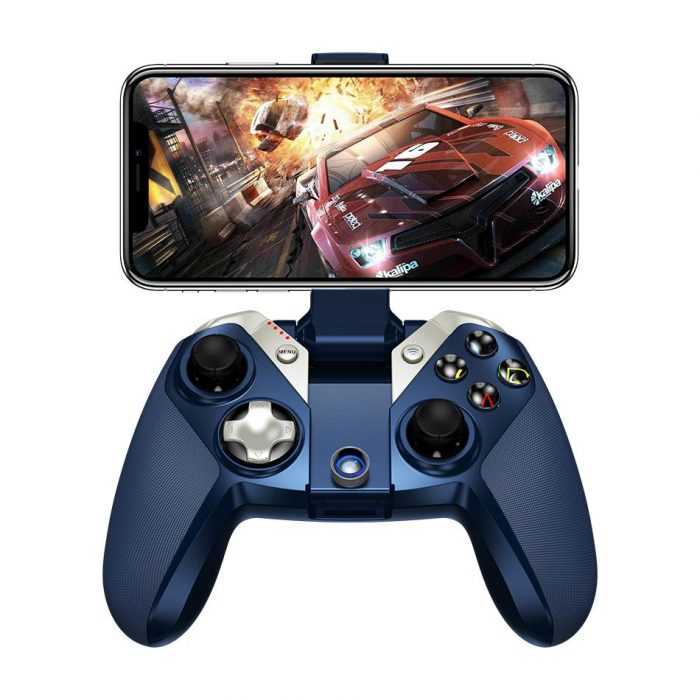 First, a warning: This wireless gamepad is only for games that are Apple-supported for gamepads. You, unfortunately, can't use Fortnite, PUBG, or Rules of Survival on it just yet. But if you love mobile gaming, read on!
However, what the GameSir M2 does do is deliver a great gaming experience for less than $100. The GameSir M2 is comfortable to hold and offers ergonomic design. It also features a sleek design with metallic paint in either red or blue versions and accented with metallics. Aesthetic-wise, it's really pleasing.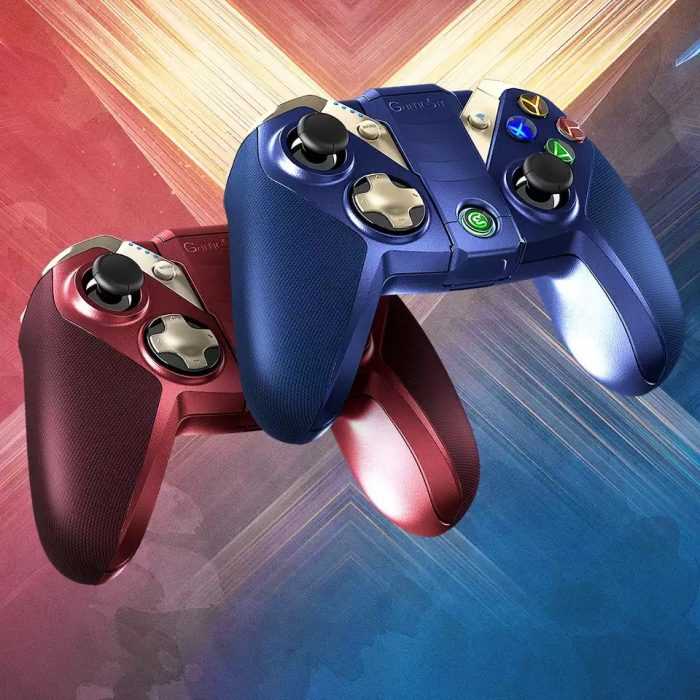 You'll get 256 levels of pressure sensitivity with the R1, R2, L1, and L2 buttons. The buttons are made of LED crystal for easy pressing with no lag and fun night play. GameSir M2's sides feature anti-skid grip with granular rubber. Now your controller won't fly out of your hands when you're careening through the streets during a racing game. The joystick is high-precision and rubberized for easy comfortable use. There's also a built-in iPhone bracket for handheld mobile gaming.  M2 is compatible with iOS devices such as iPhone, iPad, iPod, Apple TV and Mac. iPhone compatibility begins at 5C and up. It connects wirelessly to the system and combined with your Apple TV or monitor, it makes for a great way to play games on a bigger screen. A bonus is that the GameSir M2 also works for DJI Tello Drones. Just download the Tello app and you can get started.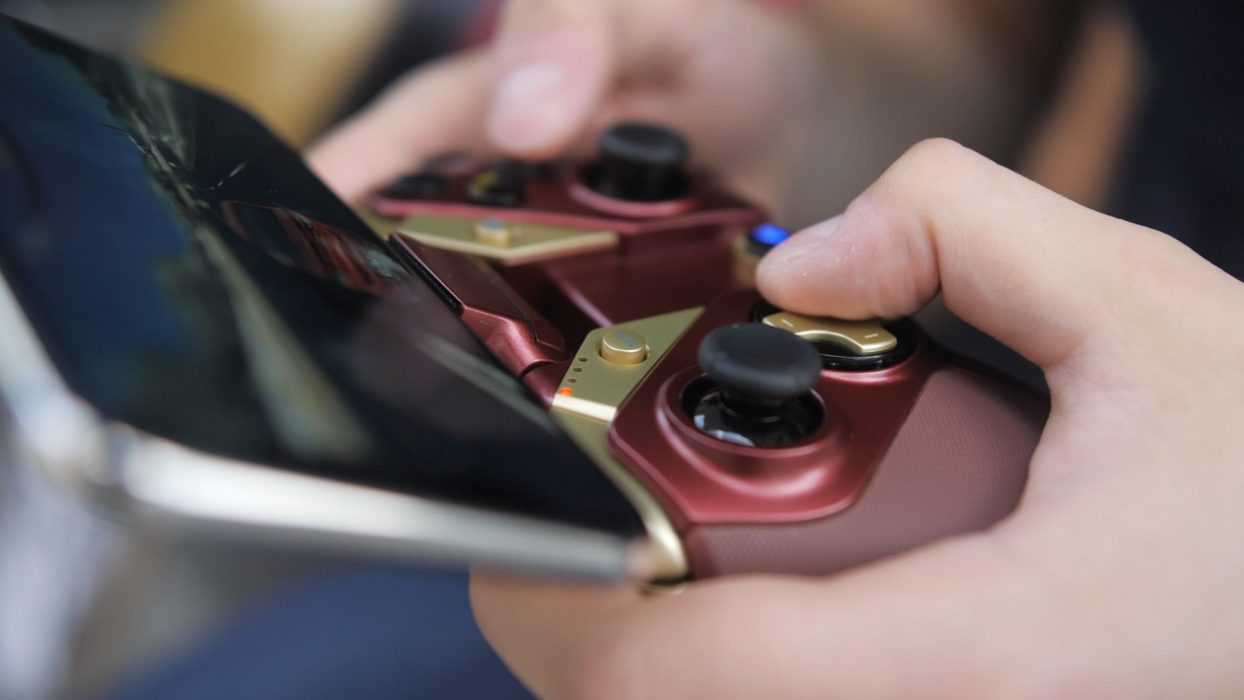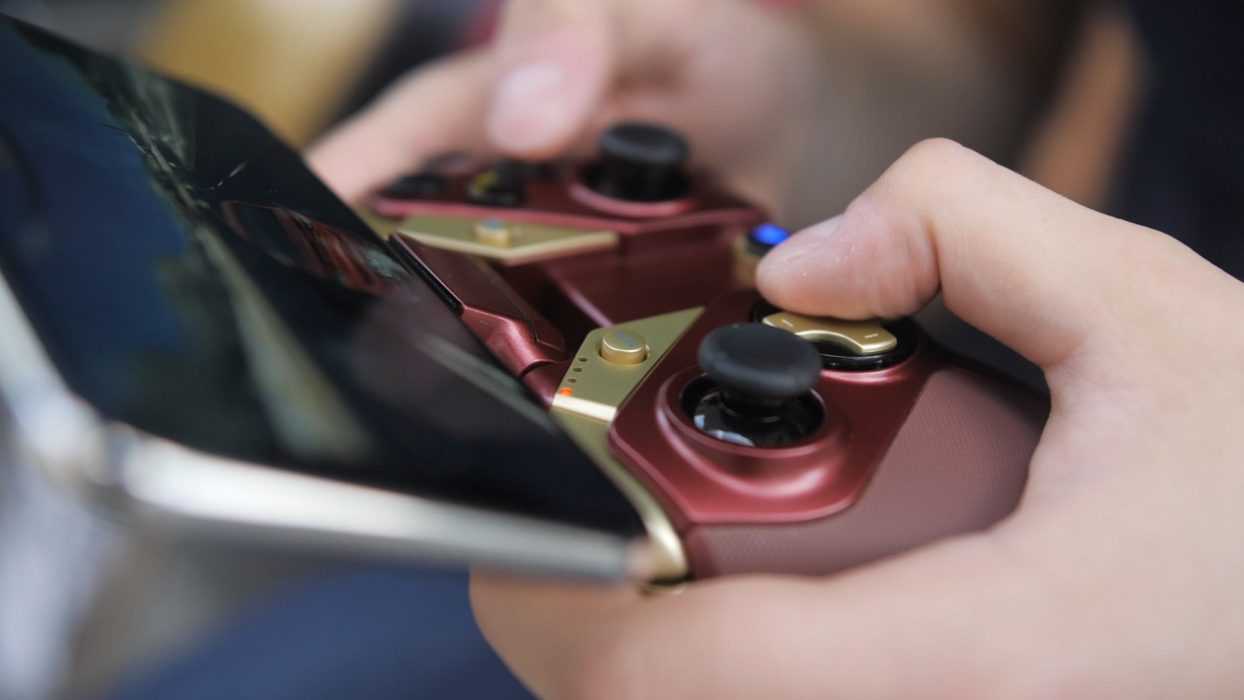 Inside the GameSir M2 is an 800mAh rechargeable lithium battery with 3.7v for iPod and iPad and 5V 1A for iPhone. There's a power indicator to indicate battery level and it takes up 1 to 2 hours to fully charge. The charge time isn't dramatic and I appreciate how the battery level is indicated in lights so you can see it at a glance.
As for games compatibility, even though there's no Fortnite, etc, it's still applicable to plenty of games. Any game that is part of MFi Program ("Made for iPhone/iPod/iPad") can be used with the GameSir M2 — currently, the list is over 70 games.
Sample games include the following:
Dead Trigger 2
Grand Theft Auto: San Andreas
Minecraft: Story Mode
Asphalt 9: Legends
Asphalt 8: Airborne
Final Fantasy VI
And the list continues to grow.
The GameSir M2 is available at the GameSir website or on Amazon for around $79.99. The company does have other wireless gamepads, however, this is their newest and top-of-the-line release.