TFB Short Clips
Get Oculus Quest VR Gaming Headset for a New Gaming Experience
Prices pulled from the Amazon Product Advertising API on:
Product prices and availability are accurate as of the date/time indicated and are subject to change. Any price and availability information displayed on [relevant Amazon Site(s), as applicable] at the time of purchase will apply to the purchase of this product.
Virtual Reality headsets are here to stay and a new one is about to hit the market in 2019: Oculus Quest. Brought to you by Facebook, parent company of Oculus, the Oculus Quest is made for games and is the "the world's first all-in-one gaming system." The headset will ship in Spring 2019 and we're finally getting details of what to expect.
The device was originally called Project Santa Cruz and is now officially known as Oculus Quest. Unlike we thought, it's not a new version of the Oculus Go or follow-up to the Rift, It's a new device. It's a step towards the most luxury we've seen in VR headsets as well. The display resolution of 1600 x 1440 per eye will give you stunning views of all of your content and really suck you into the action. There's also a spatial audio system instead of an open audio system so you can still monitor exterior sounds. The stunning clarity of the images and audio combined with the ability to game completely wirelessly has many experts proclaiming this headset is the future of VR.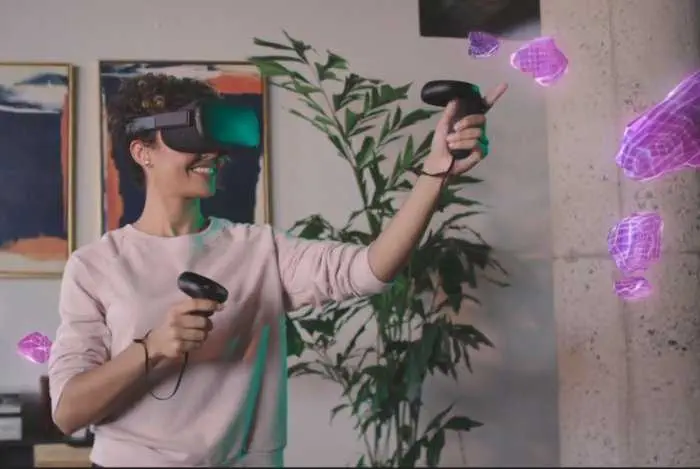 Gaming Right Where You Are
Oculus Quest is made for gamers. With Insight Tracking, your moves are reflected into the game thanks to the headset's 4 wide-angle sensors that scan your surroundings and position.
The headset will map out your space then mark boundary markers to designate areas you shouldn't cross into — or else you'll collide with something in the real world. Safety first is key so the tracking is currently indoor-only. You use the headset included 2 controllers to play games. Each controller fits comfortably in your hand with a joystick, control buttons and trigger grip. Early reports claim that these controllers are ergonomic and pleasant to hold. There's heavy emphasis on games because the company considers this not just a VR headset but a gaming console and a sizable competitor to the Nintendo Switch.
Oculus Quest is said to be shipping with more than 50 titles available for play. Among the titles released will be Vader Immortal: Episode 1, a new Star Wars title developed with LucasFilm. The following games were announced earlier this year at Connect 5:
Moss
Covert
Stormland
Superhot VR
Dead and Buried VR
The Climb
Face Your Fears
Space Junkies
Project Tennis Scramble
Vox Machinae
The Unspoken
Robo Recall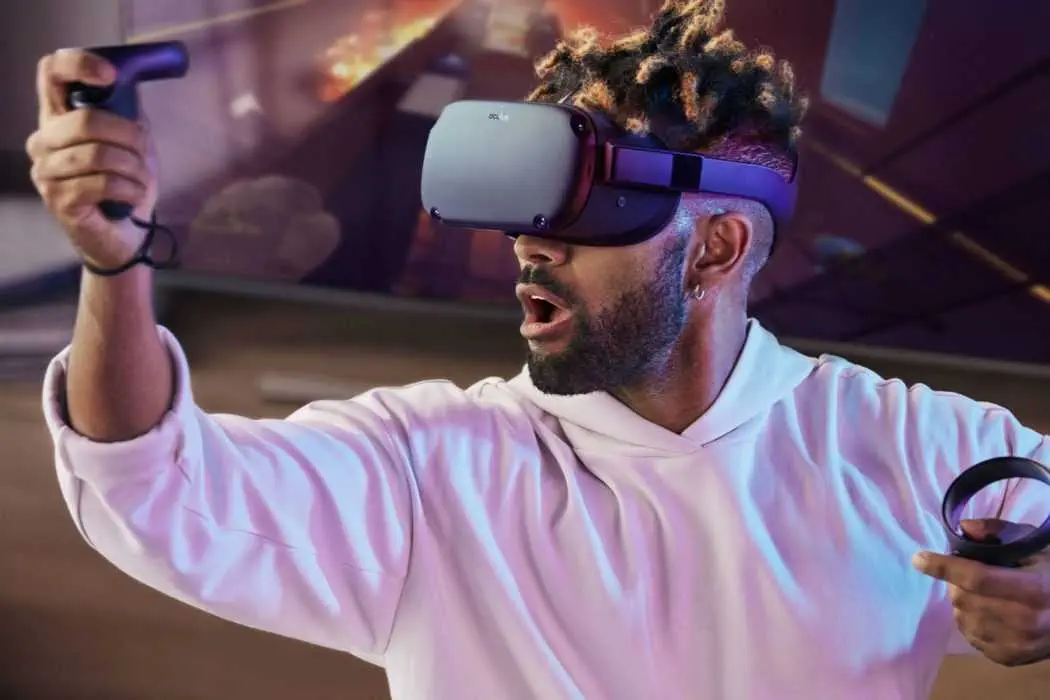 There's also efforts underway to make even more Rift games compatible with Oculus Quest as well. Reports say that the Quest will have its own store and you'll be able to purchase and manage your games while wearing the headset. You can connect via a phone then use the headset without the phone after setup. You aren't required to have any Oculus hardware or a PC.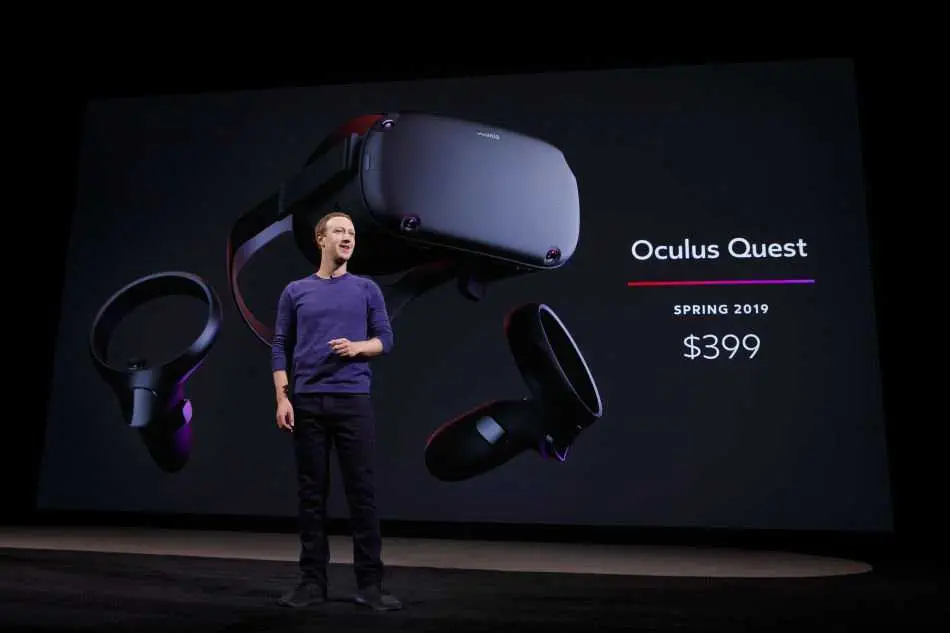 You can head over to the official Quest website or amazon to order. Be prepared to pay as much as a game system though compared to the cheaper Rift and Go headsets. The Oculus Quest will be on sale for $400 on their official website when it drops.
TFB Latest Posts
---
---
---