Silentmode Eye Cover – Nap Anywhere
Prices pulled from the Amazon Product Advertising API on:
Product prices and availability are accurate as of the date/time indicated and are subject to change. Any price and availability information displayed on [relevant Amazon Site(s), as applicable] at the time of purchase will apply to the purchase of this product.
Sleeping in total darkness could be a reality with the new Silentmode powernap mask, recently funded on Kickstarter. The audio mask device offers you a way to nap anywhere, anytime for better productivity. Silentmode is promising 100% blackout features so you're completely isolated from visual distractions.
Get Healthy Sleep Anywhere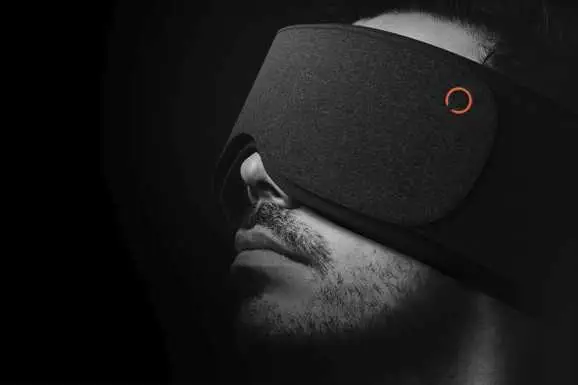 Based on years of sleep science, the Silentmode lets your eyes rest in the stage where REM sleep needs to occur. Health and corporate wellness experts know the benefits of catching a nap can provide, even at work, and the Silentmode helps you get the sleep you need.
It's a combination of soft, comfortable design with high-quality audio. Together they produce passive noise-cancelling features and nap-inducing soundscapes. However, not only does the Silentmode help you nap, it helps you choose how to "power nap like a pro."
If you've ever tried to sleep in an airport, train station, on the bus, or anywhere else with a lot of outside noise, this could be a good buy. The Silentmode lets you grab a nap with ease and wake up refreshed. It also has appeal for those who meditate, because it lets you get completely into that chill, zen state.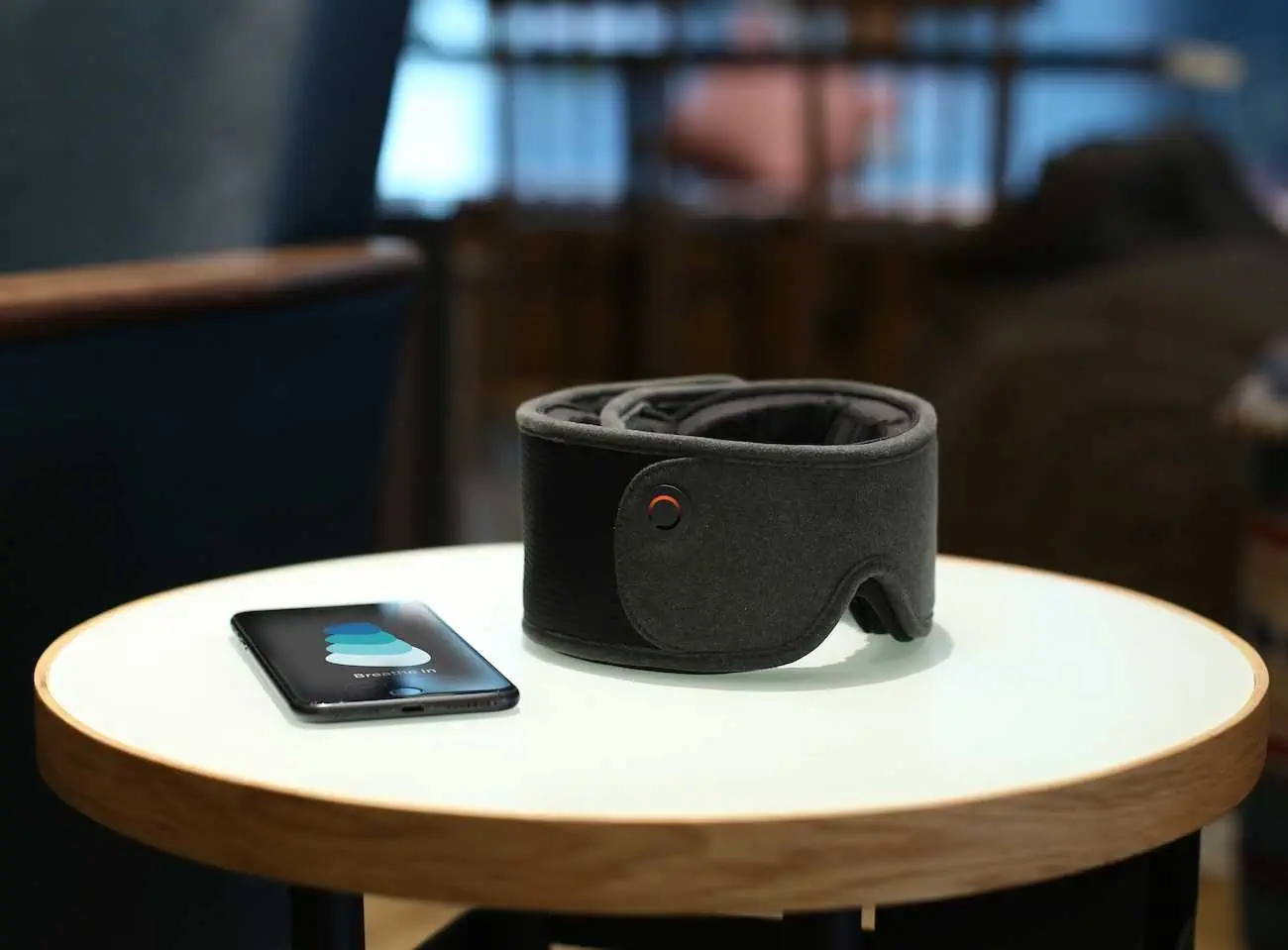 Silentmode has been carefully designed to make sure you rest comfortably, so despite the fact it's a sleep mask, your eyes can move easily for REM sleep. It's also comfortable no matter what position you're in, and can be folded into a travel or carry-on bag. You can use the Breathonics music app or pipe in your own music from Spotify and other music apps via Bluetooth. If you don't know how to breathe and relax, the Breathonics app can guide you on that as well, playing "immersive music experiences" for a clear mind.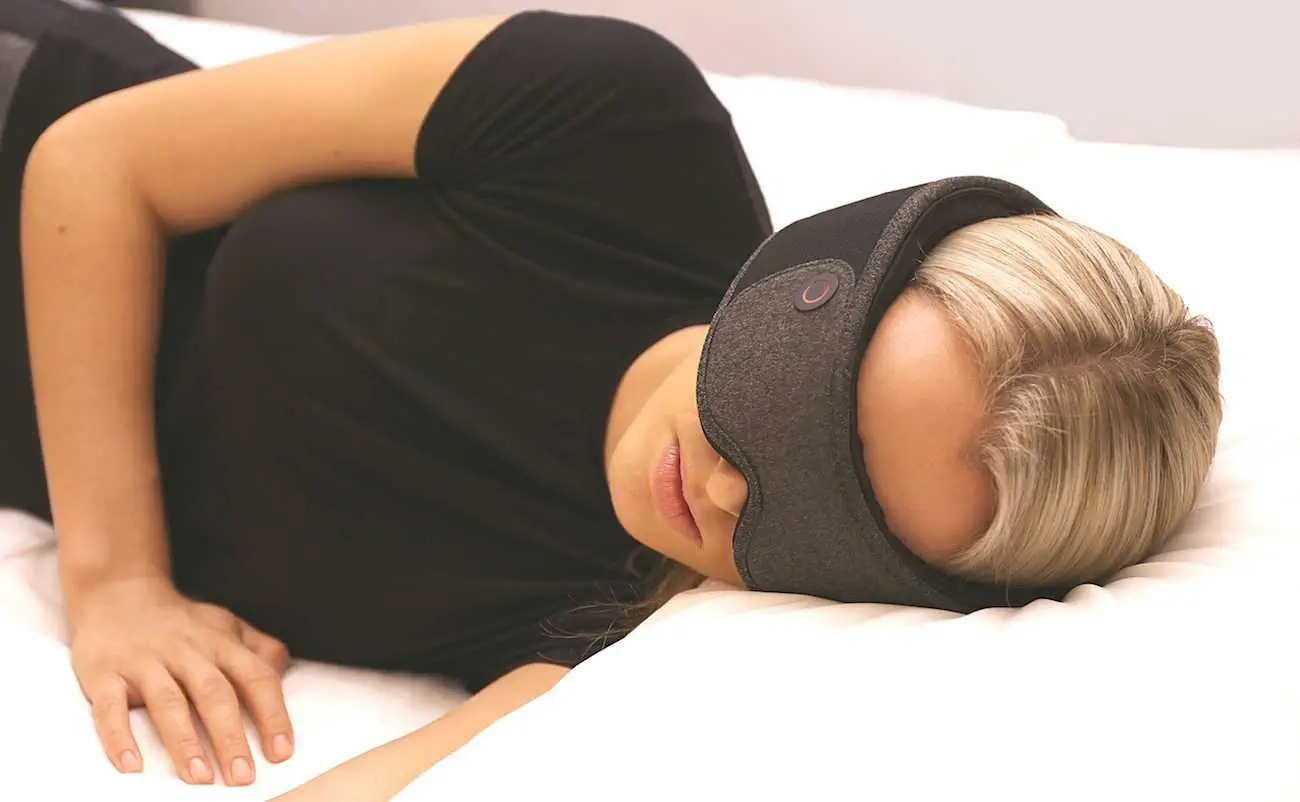 Perhaps the most intriguing feature of Silentmode it customizes to your experience. The app analyzes data for an algothrim of when is the best time for you to take a nap. After a bit of use, the app can pinpoint when you should nap. You'll be able to customize your naps as well, with options such as "creative nap," stamina nap," and more.
With a 24 hour battery life, Silentmode should help you get where you're going without missing a beat. It's sure to be able to withstand most any flight, and I aprpeciate the fact that the makers have noted that it can be cleaned easily as well. I imagine a lot of buildup and sweat could occur on cramped airplanes so that's a good feature.
The Silentmode's Kickstarter page has all of the demostrations, FAQs and science you may need to know. The creators have reached their goal but funding is still ongoing. If you pledge $119, you can get a Silentmode Early Bird model and $129, $149 and other pledge options are available as well. Shipping is predicted for April 2018.
TFB Latest Posts
---
---