Sleep is such an important part of our health, and we often neglect it. A Consumer Reports study found that 27% of adults said they had trouble falling asleep or staying asleep most nights, and 68% of Americans say they struggle with sleep at least once a week. Sleep is a must for any age, and it's no wonder there are so many sleep gadgets on the market. You can't blink without seeing a new sleep tracker or pillow or app or… well, the list goes on! As someone who has suffered with sleep issues, I can't say I haven't considered trying 1 or 5. A lot of beds with sleep tracking technology can be a bit pricy but you'll be surprised at the price and features of the Smart Bed. This new smart sleep gadget aims to give anyone the tools to track and improve their sleep habits.
The Smart Bed by Eight Sleep is a medium-soft mattress with a smart cover. The cover is embedded with the Eight Sleep sensors that will track your sleep patterns and bio signals. You can track over 15 factors about your sleep, including time spent in REM sleep, deep sleep, heart rate and respiratory rate. Underneath the Smart Cover is a 2" layer of responsive foam for good firm back and hip support, followed by 4 ' of transition foam to keep the bed steady when your partner moves. And finally, there's a 4'' layer of high density support foam for maximum durability.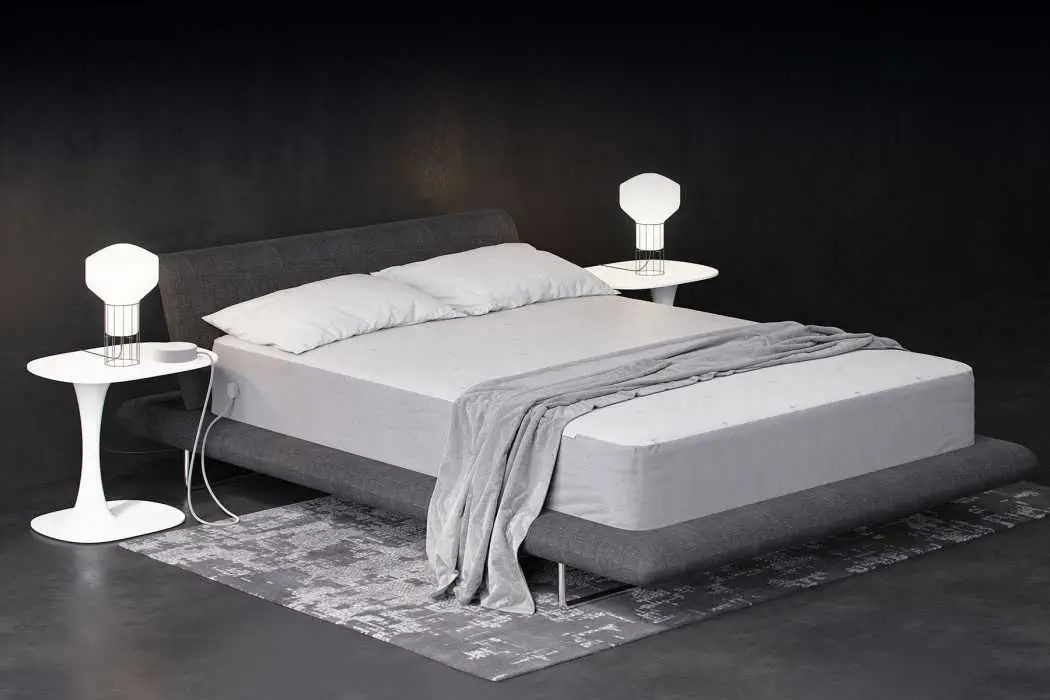 The Smart Bed helps you wake up with ease by detecting when you're in a light sleep stage, and will trigger an alarm. Your body will be more receptive to this targeted alarm and you'll feel more rested. That's not all though, as the Smart Bed also features temperature control, letting you choose from 10 different temperature levels. As someone who often wakes up hot and sweaty, I think this is a gamechanger!
All of your sleep data and temperature controls are done through the companion Smart Bed app available in the Google Play Store and iOS store. Not will you be able to view your data, you'll also get tips from your AI sleep coach so you can adjust the way you sleep. You'll be able to see measurable gains with your sleep fitness score and sleep patterns. The app integrates with the iOS Health app and also features smart home integration. Connect your Alexa and other Wi-Fi-enabled devices like Google Home, Philips Huge, Wemo, and more.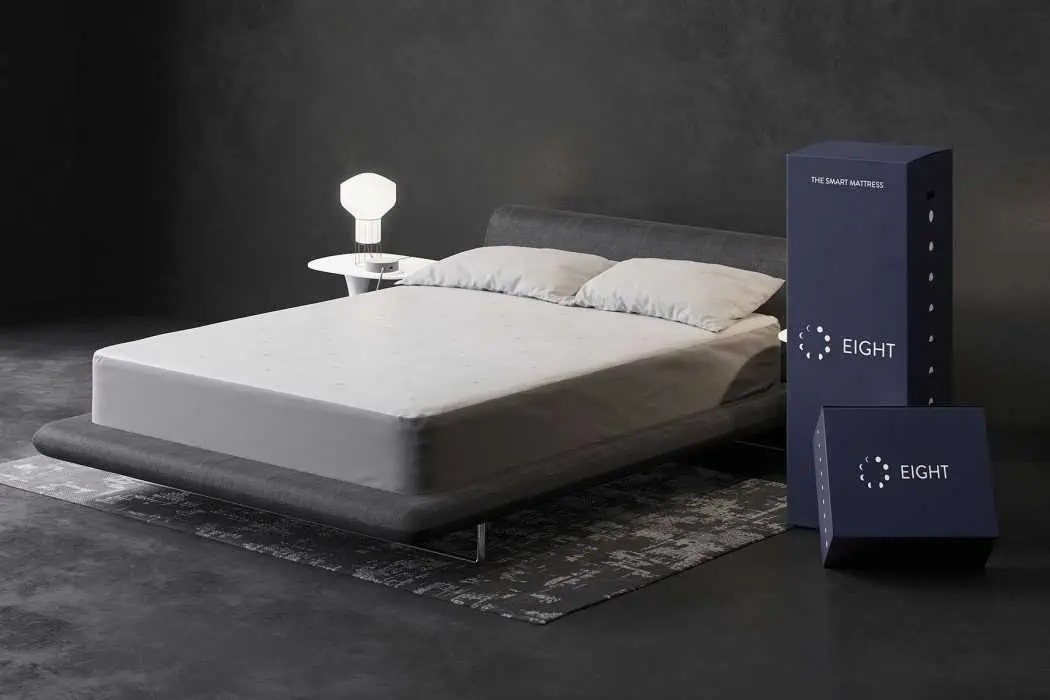 The Smart Bed is available starting at $995 for a Queen size. Full, King, and California King are also available. You also have the option for a foundation starting at $275, and a waterproof protector beginning at $125. There's a 100 night sleep trial and free returns if you're not satisfied with the Smart Bed.
Find out more information and order one at the official Eight Sleep store.
TFB Latest Posts
---
---