The Barisieur Alarm Clock Wakes You up to Hot Coffee or Tea
Prices pulled from the Amazon Product Advertising API on:
Product prices and availability are accurate as of the date/time indicated and are subject to change. Any price and availability information displayed on [relevant Amazon Site(s), as applicable] at the time of purchase will apply to the purchase of this product.
Coffee and tea are perfect for breakfast because they wake you up. What could be better? Coffee and tea brewed by your alarm clock. The Barisieur alarm clock is an alarm that wakes you up by brewing fresh coffee and loose-leaf tea. Its design features Scandinavian elements, clean and simple woods, while the overall style evokes the nostalgic feeling of record players. In a word, it's beautiful function meets minimalism.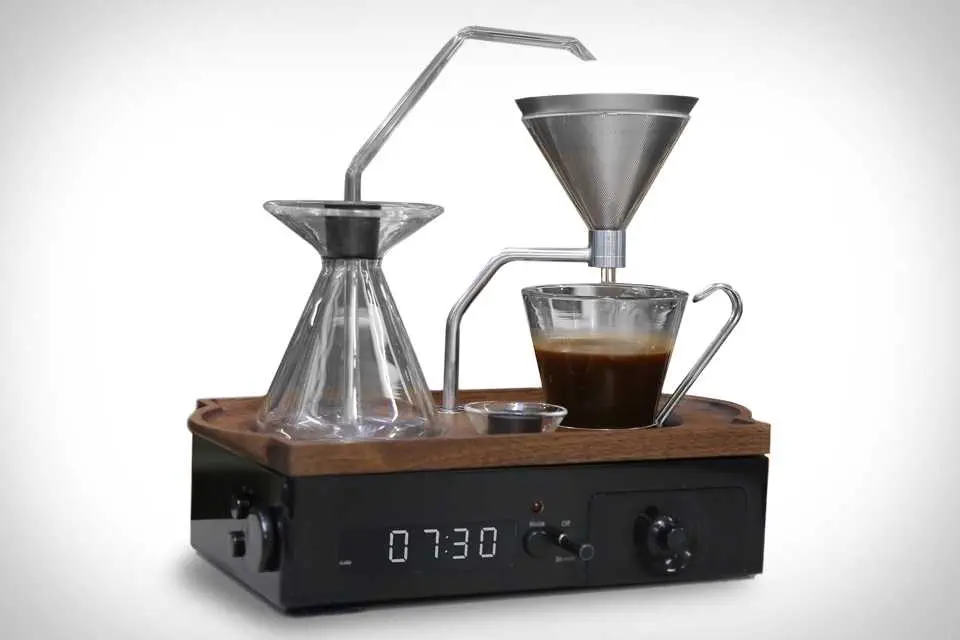 The emphasis with The Barisieur alarm clock is not only having an efficient wake up process, it's also about establishing a routine. As you sleep, the scents of coffee or tea are aromatic, and help lull you into slumber. In the morning, The Barisieur starts brewing your drink of your choice at a pre-set time. You wake up to the bubbling sounds of water, not a screeching alarm clock. It's the perfect way to ease you into the day.
The white LED time display isn't intrusive or overwhelmingly bright either, and it adjusts to your environment. There's even an off/on alarm button. Now this isn't just a bedside alarm clock, you could also use it on your desk at work or in your study — anywhere you want a hot brewed drink at a pre-set time. It's simple to figure out and enjoyable to use. You can also brew on-demand with the device's brew button.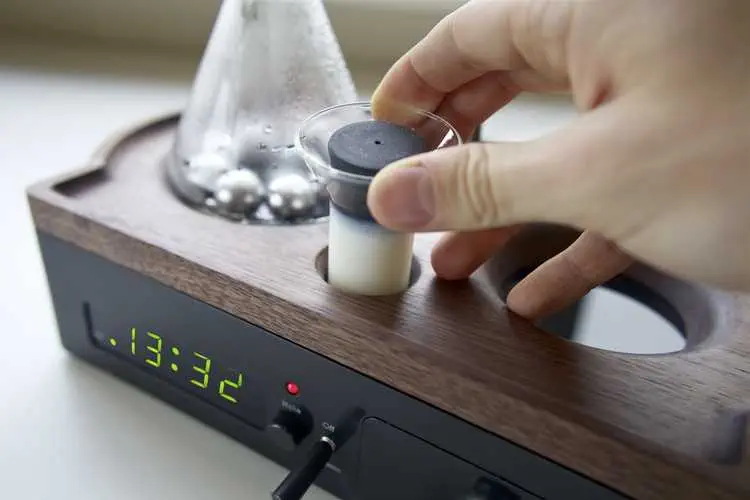 Equipped on The Barisieur alarm clock has a small drawer to hold coffee, tea or sugar. The clock also features a milk vessel that may be lifted out to pour into your coffee or tea — it's kept cooled throughout the night with the bespoke Peltier cooler detecting milk via a sensor. The whole brewer uses glass and stainless for high-quality brewing with induction to be safer. All of stainless steel and glass pieces are dishwasher-safe for easy cleanup.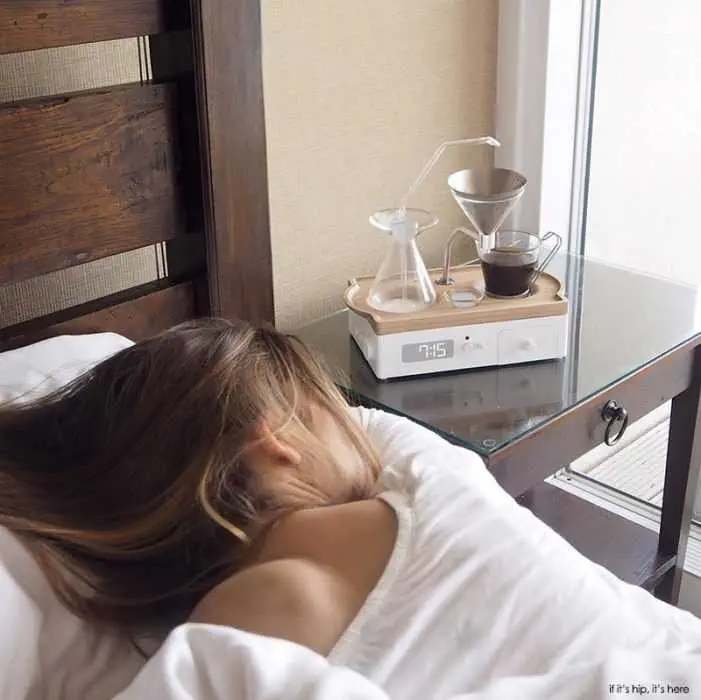 The Barisieur was successfully funded on Indiegogo and is now available for purchase. You can choose from black/walnut or white/rubber-wood timber tray and it ships with a cup. The alarm clock was a UK product, and thus it's available in two different voltage settings — one for US/Canada/Japan and one for UK/EU. The EU edition is £349.00 while the US/Canada/Japan one is £299.00 ($349.99 USD). Both may be ordered on Amazon.
TFB Latest Posts
---
---