Auto Amazon Links: No products found.
Does it seem like each day we get closer and closer to the age of The Jetsons? Or at least the scene in Back to the Future 2 where we see the family use a smart kitchen including a voice-activated dehydrator. Get ready to feel like you're a Jetson or Future McFly because Amazon has just announced a smart microwave and it's now on pre-order for less than $100.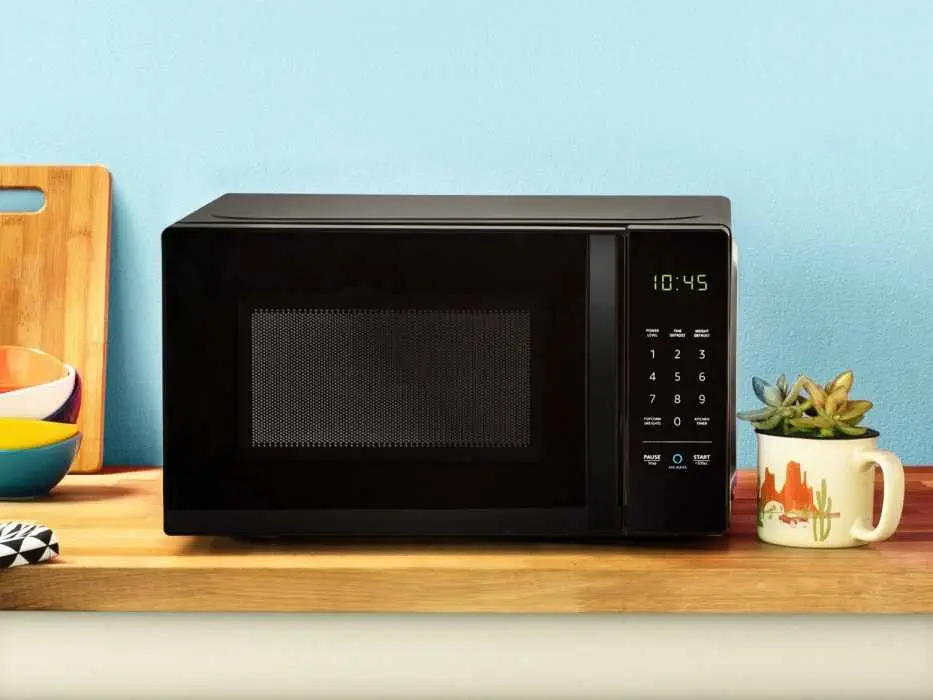 Amazon Takes Over Your Kitchen
The AmazonBasics Microwave on the outside looks like any standard microwave. Only available in a countertop version, it features all of the settings you'd feature on a microwave including a turntable, 10 power levels, and a kitchen timer. It's rated 700W in power and there's a child lock for safety. This being Amazon, it's Alexa-enabled and has quick-cook voice presets for you to prompt Alexa to prepare certain foods. Amazon didn't list all of the presets available, but early reports say that it will include frozen vegetables, pizza, popcorn, and rice. For example, you can tell her to defrost your peas or reheat your rice. Amazon says to start cooking, you just need to use your voice or press the Alexa button and give the cook time. For example, you can press the Ask Alexa button then say "5 minutes" and the microwave will get to work.
What do people often use a microwave for in addition to reheating food? Making popcorn. If If you love this crunchy movie treat, Amazon has you covered there because the microwave features Auto Popcorn Replenishment connected to Amazon Dash. Amazon will automatically reorder your favorite brand when you start to run low. All of this connectivity is done through the Amazon Alexa Connect Kit as it connects to another Alexa device in your kitchen. You'll need an Echo for hands-free control. All of the features are food-related though, so no asking your microwave to start up a playlist or turn on a certain movie — yet. Another drawback is the Dash feature with the microwave is only connected to popcorn not any other type of food, so you'll still have to rely on your other Dash buttons.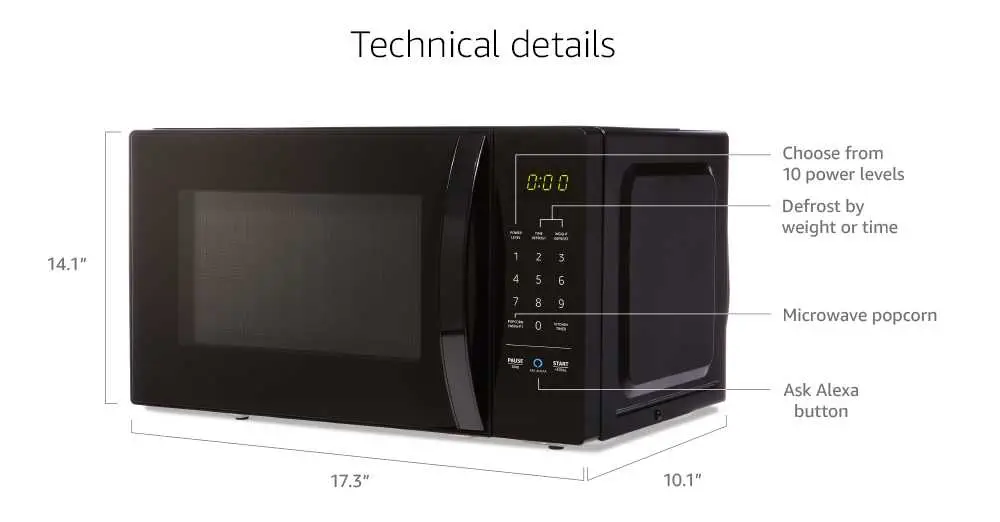 AmazonBasics Microwave Specs
It's no surprise that Amazon is making a play for the kitchen market as other manufacturers begin offering smart cooking appliances, such as ovens. The microwave features a 0.7-cubic-foot cavity size and measures 7 inches long and 14 inches tall. At this compact size, it's probably ideal for tiny homes, dorms, and other small areas where space is a luxury. While using a smart microwave could seem like a waste of time to some, to others it could be a useful appliance, especially for a person who doesn't have good dexterity to mash buttons all the time.
You can get your hands on an Amazon microwave around mid-November. The preorder page is currently listing a release date of November 14, 2018, and the unit is selling for $59.99. Inside the box is listed the Amazon Basics Microwave, Quick Start Guide, User Manual, Turntable glass and ring.
TFB Latest Posts
---
---