20. A Lonely Neglected Dog
Herschel, an adorable German Shepherd, could never imagine that his now life would look nothing like the first five years of his life. He could never believe that he could run and enjoy his freedom! Do you want to know how he spent the first five years of his life? Click next!
19. He Was Chained
Herschel had a rough start. He spent the first five years of his life chained up, alone in a dirty backyard. He couldn't run and enjoy his life. He just waited for someone to give him his so much wanted freedom. Click next to learn more about Herschel!
18. Rescuers Found Him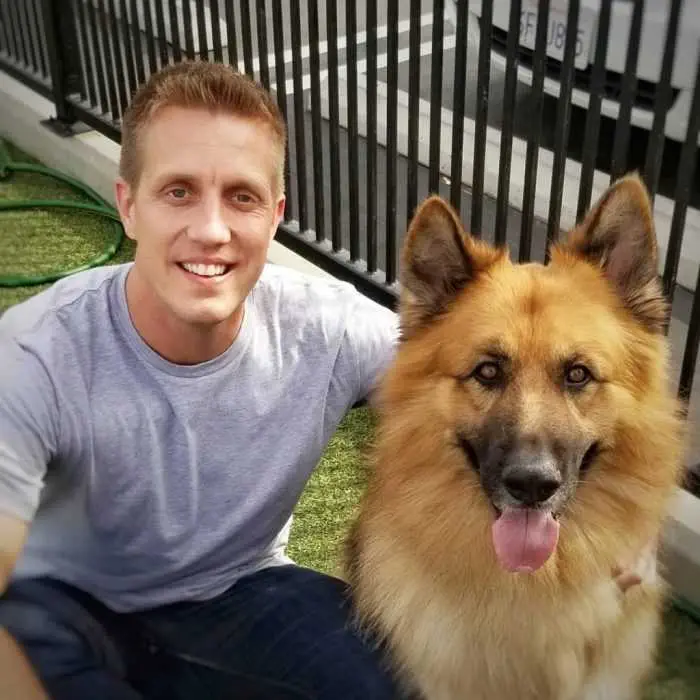 When the day came and rescuers found Herschel, they couldn't believe in their eyes! The poor dog was in a very bad condition. Due to his desperation to be free, he had tried to break the metal chain by chewing through it. Click next to learn more about Herschel's condition!
17. Needed Their Help
As a result of his attempt to chew the metal chain, most of his teeth were whittled down, causing him trouble to eat. The rescuers knew that the poor dog desperately needed their help.
16. They Took Him Away!
Luckily, his former owner, after the pressure from the rescuers decided that the best thing he could do for Herschel at this point, was to give him to Michelson Found Animals.
15. Arrived At The Animal Center
When Herschel arrived at the animal rescue center, he knew that he was in good hands. The rescuers started treating all of his medical conditions trying to make the adorable puppy healthy once more.
14. Returned Multiple Times
However, Herschel's road in order to find a forever home was still long. For the next few months, many families had adopted him and returned him to the shelter multiple times.
13. Past Behind
Those families couldn't understand how hard it was for the poor dog to adjust to their homes. He had spent most of his life chained up, without any sign of affection or a human touch.
12. Searching For The Perfect Home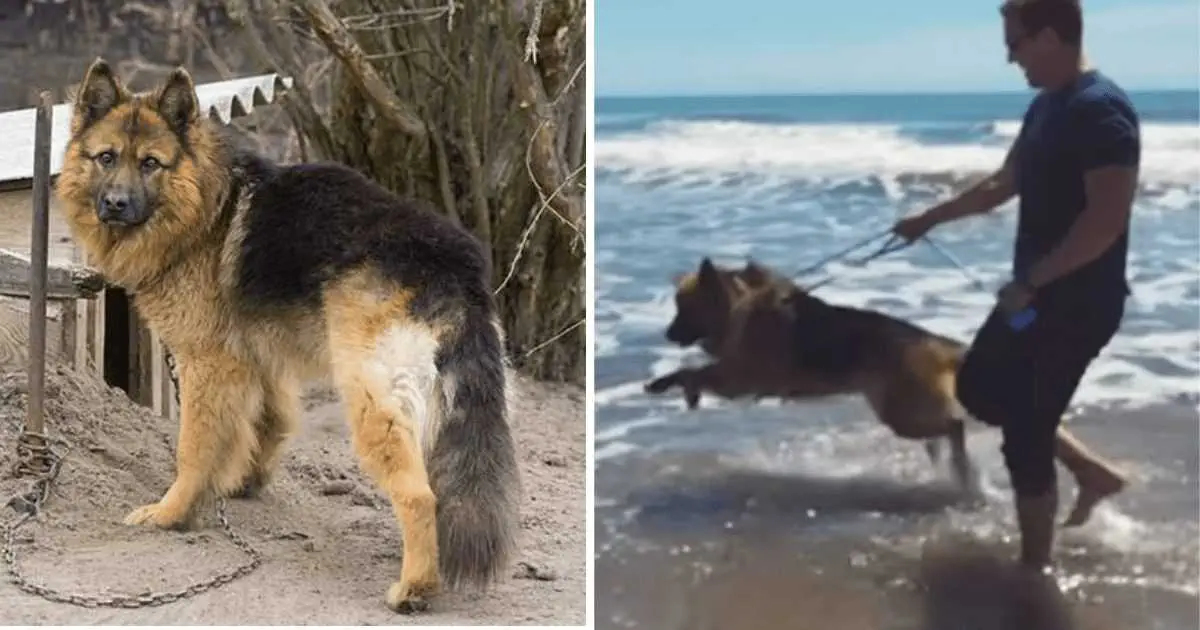 Michelson Found Animals was trying really hard to find the perfect family for this sweet creature. The rescuers believed that somewhere there was the perfect home for Herschel that would love him and understand his needs.
11. Dog's Day Out
In order to find him the perfect home, Michelson Found Animals, reached out to Rocky Kanaka. He was the host of Dog's Day Out and the rescuers believed that he was the only one that could help Herschel.
10. A Great Show
Dog's Day Out is a show that provides many dogs that had a rough life, a great day out in order to play and enjoy their freedom to the fullest. Also, they get the chance to be seen by the audience of the show, and as a result they may find a home.
9. Food & Treats
What the show did for Herschel's day out made our little friend truly happy. They bought him many delicious food and treats, but the best of all was a tasty doggy cupcake. Herschel also played in the show, which he loved!
8 An Idea
On the show, someone from the audience saw Herschel and decided that they were meant to be together. So she adopted him and because she was living in Los Angels, Herschel needed to take a road trip in order to meat his forever family.
7. Ready To See The Ocean
While Rocky and Herschel were going to Los Angeles, Rocky decided to stop at a beach in order for Herschel to enjoy the beach for the first time. The adorable puppy was thrilled!
6. Walking On The Sand
Herschel really enjoyed walking onto the sand and feeling the fresh air in his face. He seemed really happy and he enjoyed every moment of their little get away. Rocky was really happy for his little friend.
5. Happiness!
Rocky and Herschel played on the sand together and the also enjoyed the warm waters. Rocky was thrilled to see the happiness in Herschel's eyes and the satisfaction on his face.
4. Loved Swimming
"He loves it and I won't let him go cause he might swim off to San Diego for all I know," Rocky said.
3. Feeling Loved
Now, Herschel is really happy with his mom. He found a home that can understand him and make him feel loved. He loves going to the beach and his mom makes sure to take him for a swim often.
2. They Became Inseparable
The sweet creature is happy and loves the ocean! He really enjoys long walks with his mom, but mostly he loves the attention and the care that his mom gives him. They are inseparable!
1. The Best Partner
Although, Herschel had a rough start at life, he never lost his faith and he waited patiently in order to find a loving family that would enjoy long walks with. At the end of the day he found the best partner he could ever ask!
TFB Latest Posts
---
---