This article may contain affiliate links. If you make a purchase, we may make earn a commission at no cost to you.
Last Updated on
Our obsession was adding Amazon Alexa functionality continues and the newest Alexa-enabled gadgets have been unveiled at CES 2019. Lockly Secure Pro is now available for preorder and features Alexa compatibility. The Secure Pro is likely the most advanced smart lock on the market, and offers 5 ways to unlock it. It works with most deadbolts and takes your security to new heights, plus is backed by 2 warranties.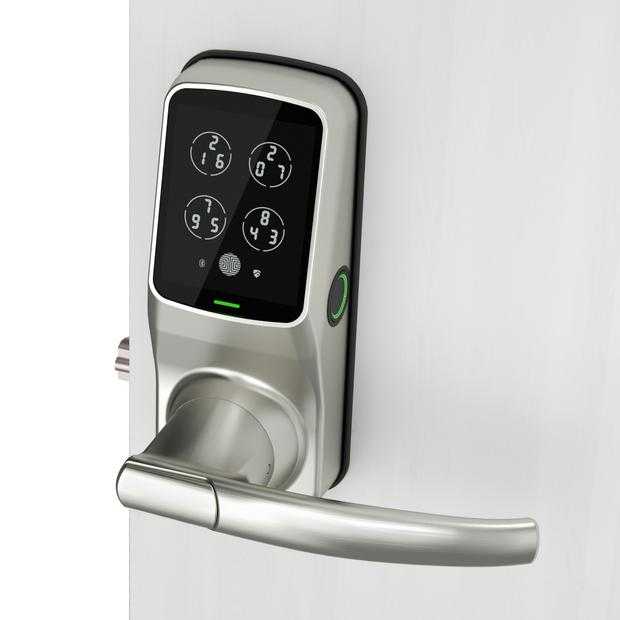 Secure Pro comes in both deadbolt and latch editions with 2 finishes. The lock is equipped with 802.11 Wi-Fi to let you get updates wherever you are via, letting you control access from your smartphone. That's just the beginning of the features offered by this smart lock, however. Secure Pro includes a set of wireless door sensors so you can get updates on if your door is open or securely shut. What makes it stand out is a feature called PIN Genie Technology. The Secure Pro keypad isn't static, but instead the display changes each time someone is at your door. This feature means that they can't just copy your code's order, because it changes the order every time.
As Lockly puts it, this peep-proof technology works like such:
When the keypad is displayed, a set of numbers is first displayed in a series of 4 buttons, with 3 numbers in each button. After each successful or unsuccessful input of the access code, the digits on the screen will randomly shuffle and rotate, making the next set of buttons displaying different numbers for the next user.
The result? Intruders and others up to no good won't be able to guess your code by the sequence you hit the numbers. Brilliant? Pretty close. After multiple attempts are made with the wrong code, the access keypad is disabled, and can be set to do so for up an hour.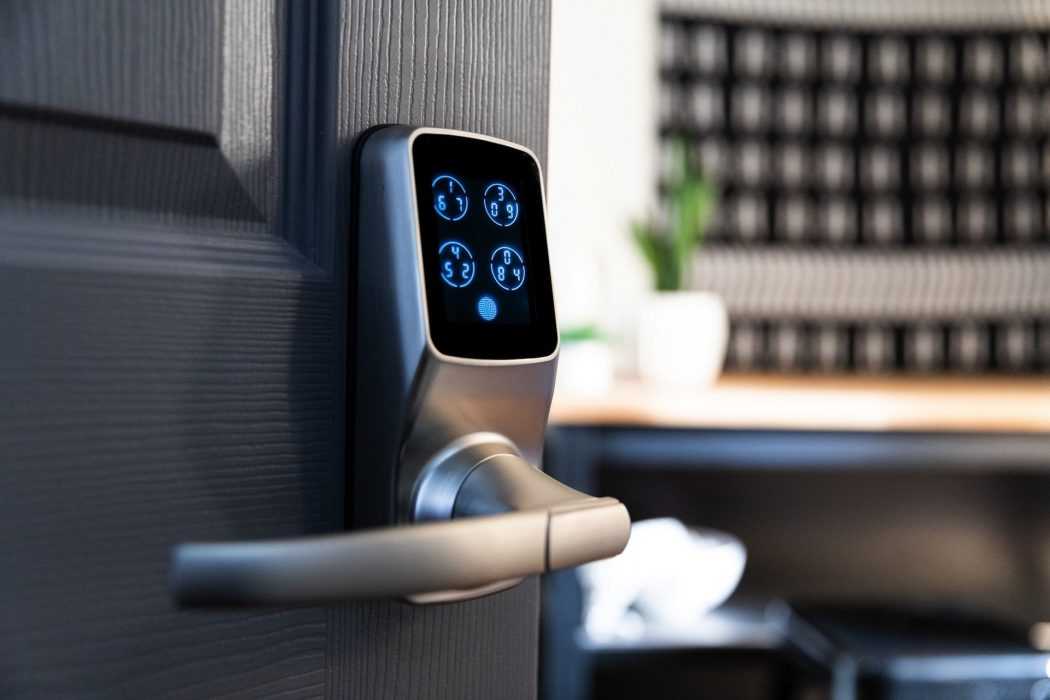 Lockly offers several other ways to open the lock. There's a key, of course, but also a 3D fingerprint scanner, voice assistant command, and through the Lockly mobile app. Like other smart locks, you can grant and revoke entry privileges with the touch of a button in your smartphone app, plus issue temporary keys and one-time use codes. The lock will auto-lock after a set amount of time and even features a do-not-disturb mode where the only way to enter is via a physical key.  All of this is run with the companion Lockly app and AA batteries. A battery backup is also included. It connects via Bluetooth BLE with AES256 Encryption.
I'm looking into getting a smart lock for my home as I'm tired of struggling with groceries and fumbling for my key in the rain or cold. I've looked at other smart locks and the functionality they offer is good so I might just buy one for less than $100 but the Lockly Secure Pro is definitely tempting. At $299.99, it might be just the thing for Airbnb owners, businesses, etc. The company is offering $50 off when you pre-order now and it ships March 2019. Lockly's website has all of the details.
To control Lockly's Secure Pro with alexa, you'll have to connect them with one of the following Amazon Smart Speaker Devices.
Echo Dot
This is the entry level smart speaker by amazon. Provides basic level sound quality and full Alexa Functionality.
Echo
This is the mid range smart speaker by amazon. Provides good sound quality and full Alexa Functionality.
Echo Studio
This is the top of the line smart speaker by amazon. It provides hi-fidelity sound quality for true audiophiles. The full range speaker with built-in dynamic bass sub woofer will fill your room with musical pleasure. Of course it also provides and full Alexa Functionality.
Echo Show
This desktop speaker with screen. It provides good sound quality and the convenience of a display. Able to customize widgets on display, the Echo Show can be your perfect companion to wake you up with a gentle alarm, show you the day's weather forecast and of course, full Alexa Functionality.