This article may contain affiliate links. If you make a purchase, we may make earn a commission at no cost to you.
Last Updated on
It's almost Labor Day and that means it's time to celebrate tennis. The world's biggest Grand Slam Tournament is taking place at the U.S. Open. Now speaker company hearO has teamed with the Australian Open to create limited edition speakers out of used tennis balls.
Wilson Sporting Goods and the Australian Open selected just 150 balls that were used during the 2018 Australian Open for the project. The balls may have been hit by your literal heroes: Caroline Wozniacki won the women's singles tournament, while Roger Federer won the men's title. The Wilson tennis balls, the official balls of the year's first Grand Slam event, are branded with both the Wilson logo and the symbol from the Australian Open. Now they have been re-purposed into Bluetooth speakers.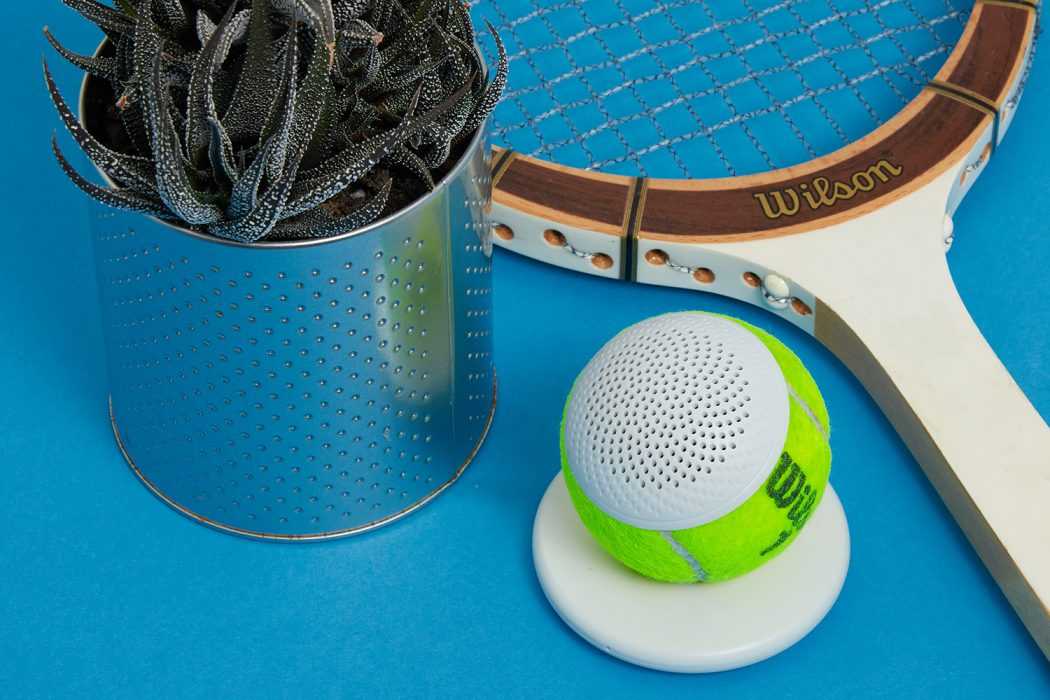 A percentage of all sales will go to the Wilson Recycle Balls Program. Wilson's effort looks to reduce the environmental impact of old tennis balls – since there are only so many dogs to take care of them! The company collected used tennis balls at the Atlanta ATP pro event and used them to construct a tennis court in Atlanta.
The hearO tennis ball speakers feature one-button connectivity and their intrinsic handheld nature make for the perfect portable media player companion. That's right – you can turn the speaker, on or off, and allow it to pair with your phone or computer with just one button.
HearO got its start via a Kickstarter campaign. Creator Richard Moss started with tennis balls recycled from the 2016 Wimbledon Championship, which he turned into beautiful sounding speakers. The electronics were engineered in France, while the assembly is completed in Britain.
Reviews of the speakers were excellent, with many citing the felt and rounded structure for producing a warm, rich sound. They are highly portable and durable, and pair with any Bluetooth-enabled media device. The felt which encases the tennis ball has proven to be an excellent protective cover for the sensitive electronics inside, which were specially designed to fit the properties of a tennis ball. The hearO charges from a custom cradle with a 360-degree magnetic connection. Its grill pattern is a Fibonacci spiral that optimizes sound projection.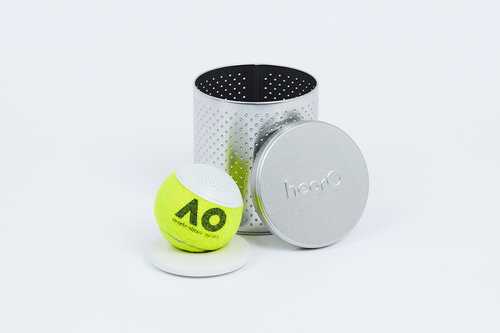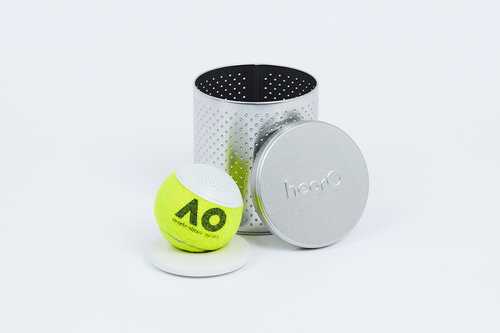 The purpose of the collaboration is to be environmentally conscious, but that doesn't mean that the company skimped on the speaker's sound and feel. The group partnered with electronics design experts at the Innov8 Group, a Paris-based atelier. They also collaborated with rubber cutting specialists from the Woodash Group in the Boot and Shoe Quarter of Northampton, England. The result is a tennis ball speaker that retains about 75% of the ball and has great sound.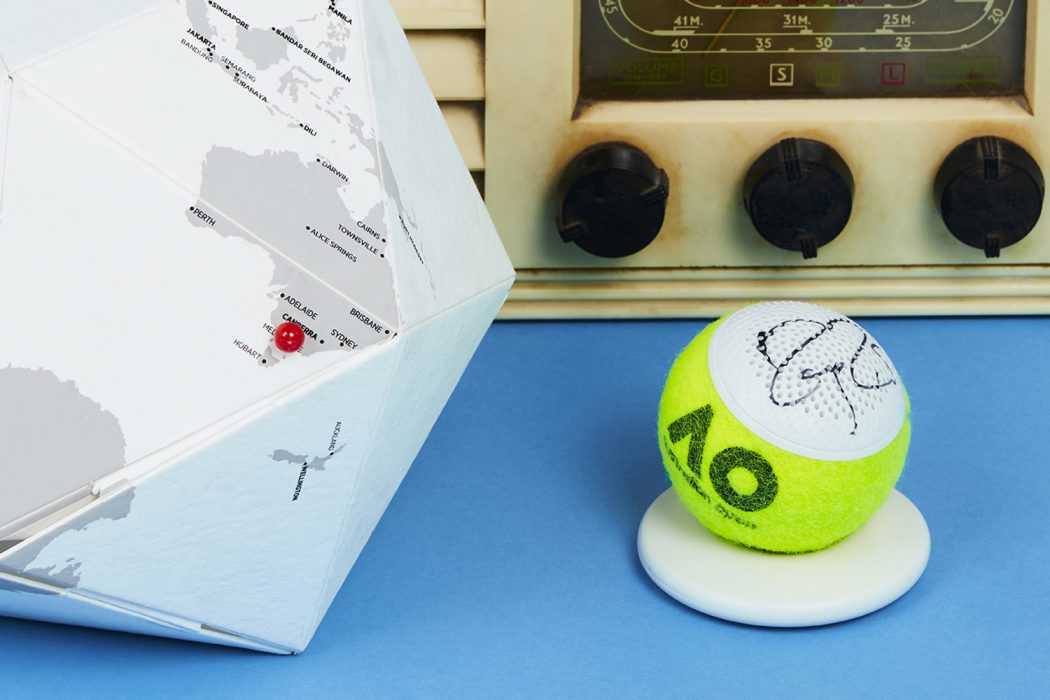 The Kickstarter was supported early on by many tennis stars, including former French Open champion Michael Chang, former world #1 Lleyton Hewitt, and Hall of Famer Ivan Lendl, all of whom donated signed tennis balls to the cause. The first two prototypes were completed in 2015, and featured autographed balls by both Roger Federer and Novak Djokovic.
Specifications
• Bluetooth 4.0
• Speaker 3W
• Battery 400mAh
• 5 hours wireless power at 70% volume
• One-button connectivity to any Bluetooth-enabled device
• USB to micro USB connection
If you love tennis and want a piece of Grand Slam history to act as both memorabilia and a useful object, then get a move-on, because it's a match made in heaven and those 150 balls will go fast.