Stop bowling with those boring rental balls and get you a
DV8 Zombie Bowling Ball
Prices pulled from the Amazon Product Advertising API on:
Product prices and availability are accurate as of the date/time indicated and are subject to change. Any price and availability information displayed on [relevant Amazon Site(s), as applicable] at the time of purchase will apply to the purchase of this product.
If you love horror or zombie flicks but also love to bowl then boy do we have the perfect thing for you. The DV8 Zombie Spare Bowling Ball is a particularly grotesque item perfect for your arsenal.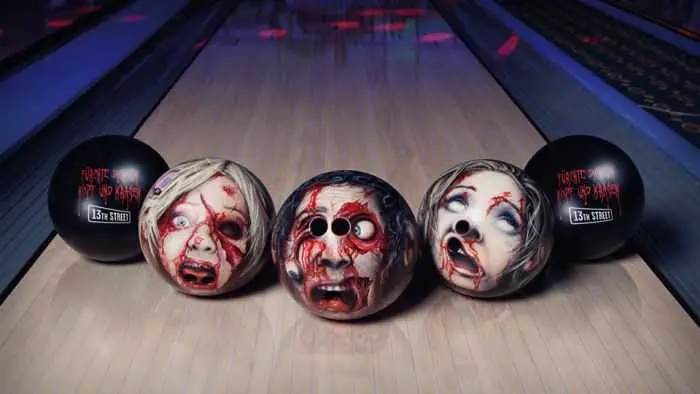 Picture this: you're bowling along, knocking the pins dead. Suddenly you hit a streak of bad luck. You've got gutters and 7-10 splits all around. What to do? Well, you need to call in reinforcements of the disgusting kind. Something to help you pick up those elusive spares. Something that will stop at nothing until they're all dead.
That's when you pull a dramatic slow motion gesture towards your bag where the Zombie ball waits to wreak havoc. You slowly remove it, revealing it to awestruck and horrified onlookers. A noticeable smirk runs across your face. Mind you this is all still playing out in slow motion.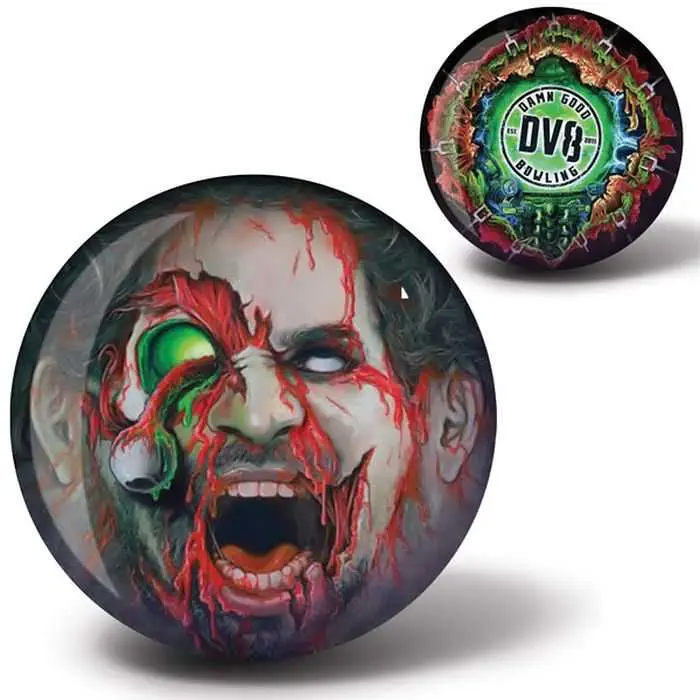 You step to the line as the crowd looks on in silence. You take a deep breath as you stare down into the eyes of his hideous face– or rather try to. Then you see one eye is popped out of the dead man's head and the other is rolled into the back of his head. Either way, you stare into the face of certain destruction.
You hike it down the lane and watch it shoot across like a bullet thanks to its high-gloss finish and killer determination. You can rest confident that this bad boy won't take any prisoners. If it has its way, it will feast on the brains of the helpless pins.
An explosion as the ball connects sending the standing pins to their doom. You did it! The crowd goes wild! Friends and strangers alike toss you up on their shoulders. Cheers of "Hip Hip Hooray!" echo through the crowd.
Then you snap out of it and realize you've been standing at the line for 10 minutes with a dumb look on your face, gently caressing a ball painted with a hemorrhaging zombie as friends yell profanity at you.
Ah well, the fantasy was fun while it lasted. Alright get to it and see if you can pick up that spare. This guy should do nicely if your aim is straight and true. And it looks pretty cool too! If you're into zombies and The Walking Dead, check out this extremely realistic replica of Negan's bat "Lucille".
TFB Latest Posts
---
---