Wonderboom Waterproof Speaker Splashes High Quality Sound for Audiophiles
Prices pulled from the Amazon Product Advertising API on:
Product prices and availability are accurate as of the date/time indicated and are subject to change. Any price and availability information displayed on [relevant Amazon Site(s), as applicable] at the time of purchase will apply to the purchase of this product.
Wonderboom Waterproof speaker is the latest in line from UE Co. In case you haven't heard of UE, they are also called 'Ultimate Ears'. It is a Logitech affiliated company. They are more or less interested in building their own brand of portable audio equipment for the welfare of good public. So, a couple of days ago, I stumbled upon Wonderboom UE Waterproof Speaker. Call it a pleasant surprise because the speaker's beautiful design was the first thing I laid my eyes on.
For just about $99, I'd say it is a great product. It can be submerged into water because of its IPX7 rating. Let's see what this little fella' is all about. Read on…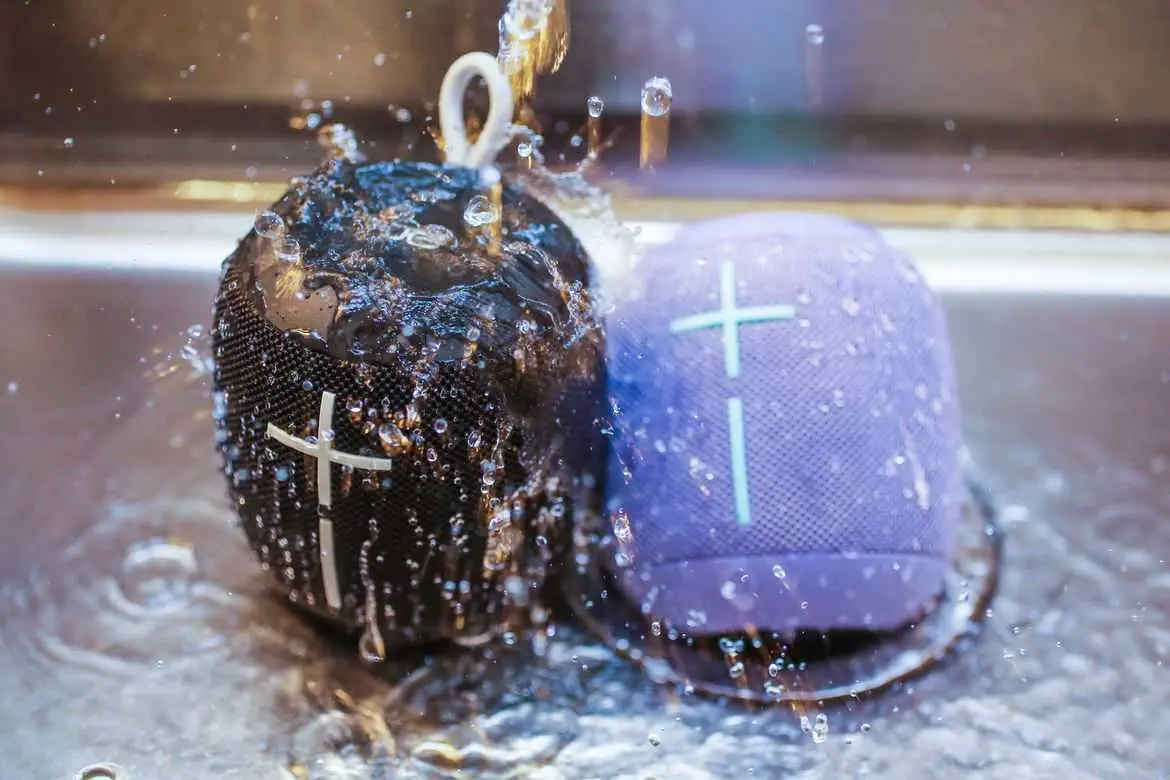 First Impression with Wonderboom Waterproof Speaker
Transitioning from the Braven Stryde 360 to this model was a little difficult for me. Since Braven is also a waterproof speaker with almost similar water resistance rating, my expectations were high. Wonderboom is impressive in its own way. Price wise, both speakers are available for $99, so you don't have to worry about setting yourself back by few hundred bucks.
Design and aesthetics are a big plus in case of Wonderboom Waterproof Speaker. This cheeky little fellow looks like a cute puffed up friend. By default, it will not submerge in water. 'Ultimate Ears' incorporate a floating balloon style physics in Wonderboom. Therefore, whenever it is thrown in water, or falls in a swimming pool accidentally, it bobs up and down on the surface. The speaker will continue to play awesome music anywhere; anytime.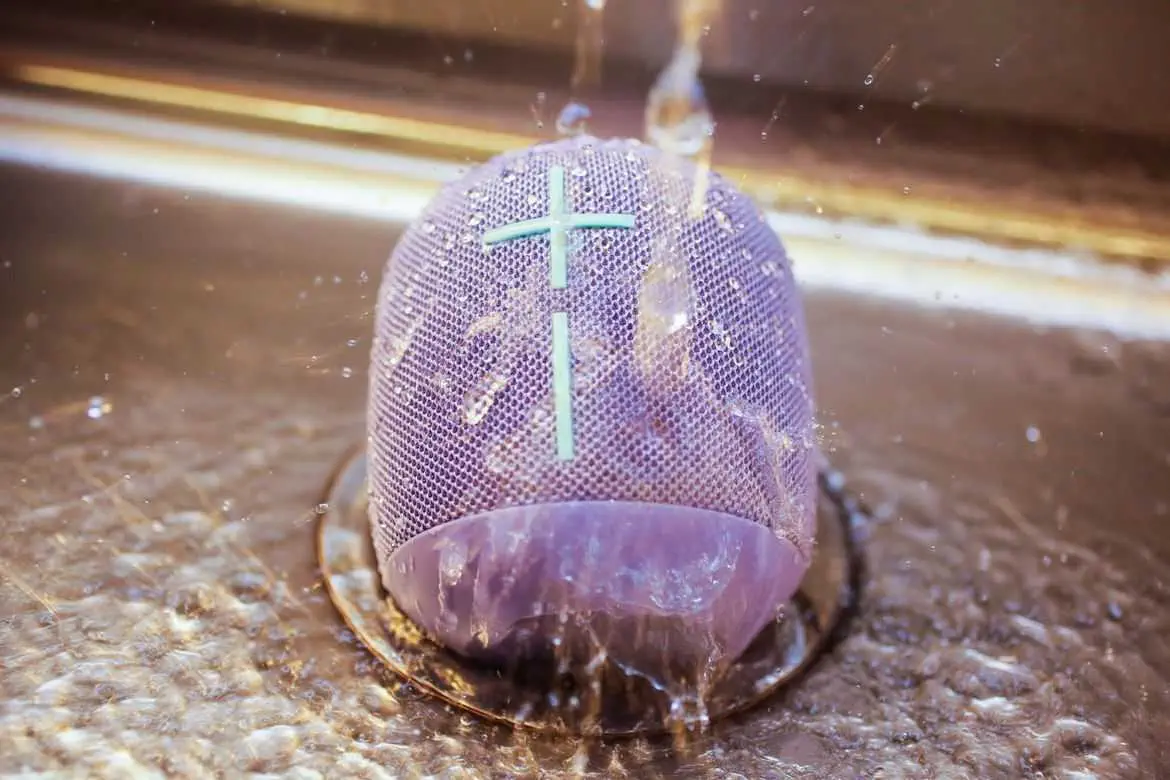 The important thing is sound quality. If I were to compare Wonderboom with Braven Stryde 360, I'd say that Braven has better sound quality. Wonderboom sounds too "compact". In other words, it sounds as if there is a tiny chorus or orchestra imprisoned inside the speaker's body. Then again, both speakers are different. The only thing common between them is price and the water resistance factor.
Overall, for a small portable speaker weighing in at 500 Grams approx. Wonderboom has a satisfactory sound quality. If you can afford two of them, go for it. A lot of reviewers have encouraged users to purchase two Wonderboom waterproof speakers.
There is a special reason behind it. You see, two units of UE Wonderboom Waterproof Speaker can be paired like a Bluetooth device. Doing so, not only distributes the sound channels, but also improves the overall sound quality. That's why in many photos, you will see two units of Wonderboom speakers posing side by side. Technically speaking, the sound is augmented from the first speaker to the other speaker.
User Experience with Wonderboom Was Good
User experience with Wonderboom is pretty awesome. I really loved the minimalistic design on this speaker. There is a button on the top side; it has a beautiful "UE" inscription on it. you can press the UE button to pause, skip or jump to the next sound track. This feature is useful when you are hanging outside or commuting at a get together with soft music playing in the background.
The overall design is rugged and ergonomics are okay. I understand that Wonderboom guys introduced a small loop at the top side of the speaker for helping users hang the unit. However, this loop is small and does not fit everywhere. 'Ultimate Ears' also added a small hook to the Wonderboom UE Waterproof speaker. This hook serves the same "hanging" object purpose – only if you can find something small enough to fit the hook.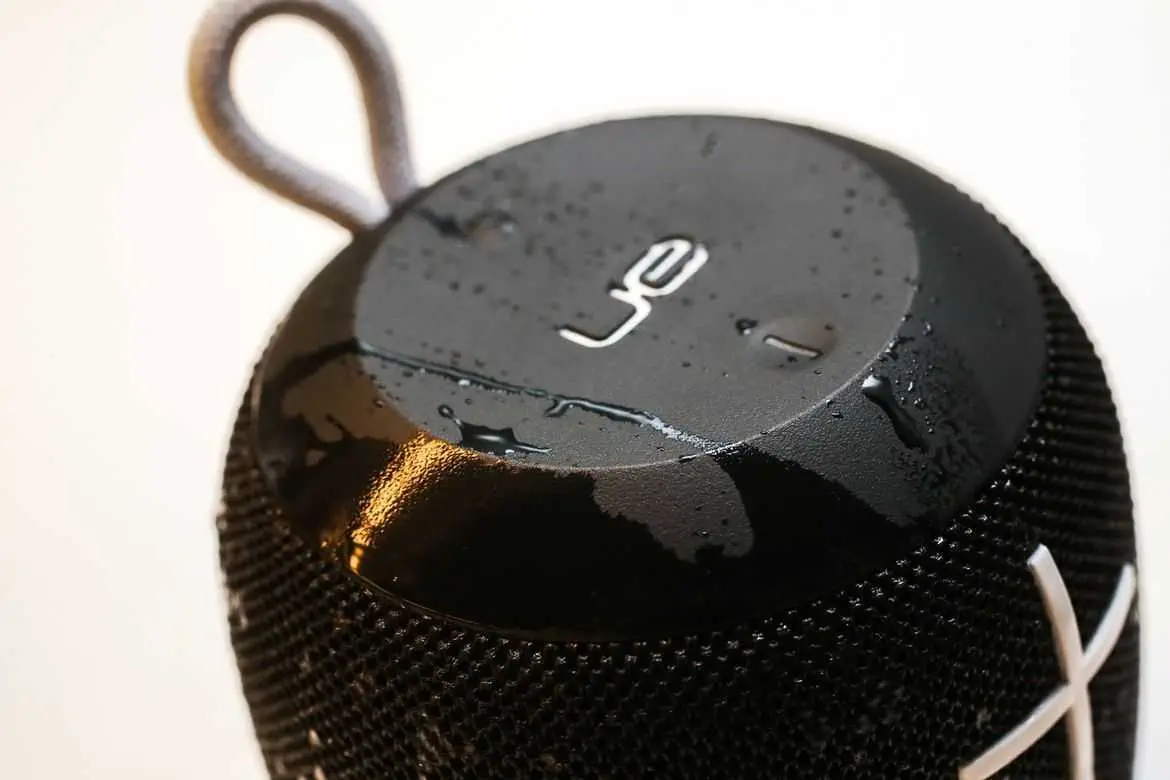 Wonderboom's Bluetooth Pairing and Battery Life Is Impressive
Bluetooth pairing is gnarly; you just need to push the corresponding button on the Wonderboom and wait for the smartphone to detect it. However, in case you were wondering if you'd be able to crank out speakerphone calls from this speaker, you are damn out of luck. There is no mic on this speaker; 'Ultimate Ears' just made it for fun and music purpose.
Moving on, the battery life is good. On full charge, it gave me 9 – 10 Hours, which is impressive. Braven Stryde 360 has 11 Hours' worth of battery life. So, there is not a lot of difference between the two products. Wonderboom is shock resistant to an extent of 5 – 6 feet drop. The wireless/ Bluetooth connectivity range is advertised up to 100 Feet, but it varies from user to user.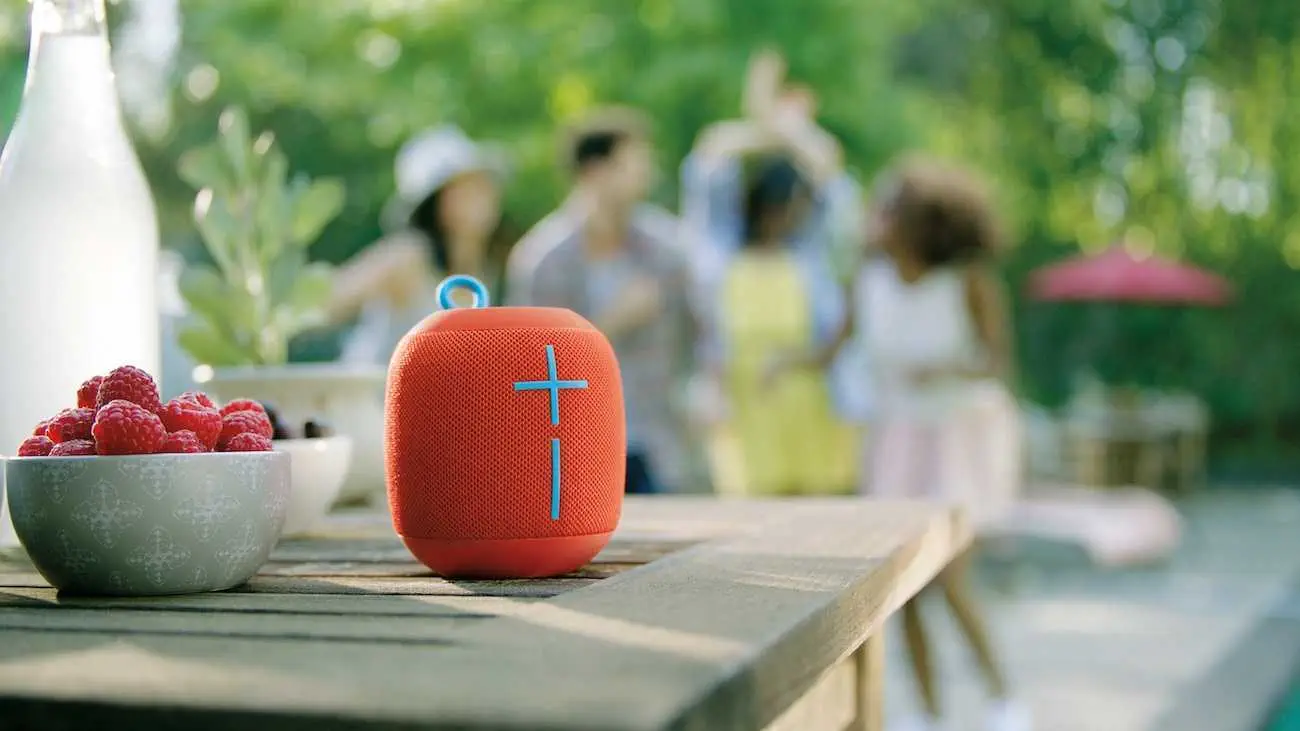 All in all, this is a good speaker. If you are planning to go outside for a vacation, or just hang out with friends, don't forget to take Wonderboom with you. Besides, portable speakers have become more of a fad nowadays. People want to stay tuned 24/7, and if a product is worth it, they will buy it right away. Wonderboom comes with a hearty design and likeable results. You will not be disappointed. Get yours today on Amazon.com.
TFB Latest Posts
---
---