This article may contain affiliate links. If you make a purchase, we may make earn a commission at no cost to you.
Last Updated on
PyroPet Candles with Skeleton!
If you or your partner loves candles but also wants a touch of the goth…how about a spooky skeleton cat candle? PyroPet Candles are made to burn and burn, then when the burning is done, you get an eerie sight: a fanged skeleton.  Talk about a great housewarming gift. PyroPet calls this reveal a "look at the beast within." If anyone has ever lived with a cat, then you know that they can be quite a beast…so why not get a candle to celebrate that fact?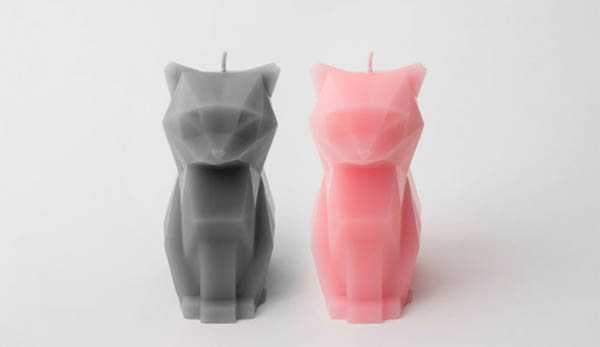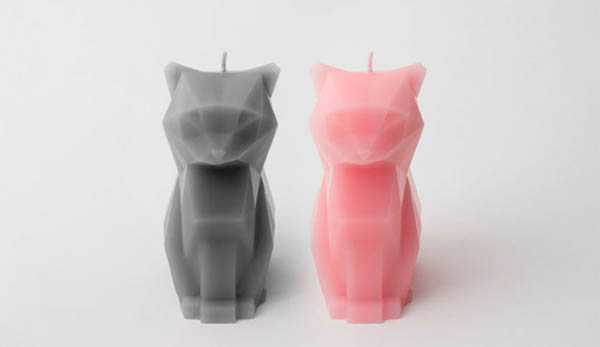 "PyroPet candles is a family of animal shaped candles with a hidden surprise. It may look like an innocuous wax ornament, but strike a match, light the wick and you will soon see the pyro pet candle for what it really is."
PyroPet started out on Kickstarter, because who doesn't need a cat candle with a metal skeleton. You can now buy the candles direct from the manufacturer at 54 Celsius. While Kisa the Cat was the first creation, now the line has expanded to deer and other figures. Each candle is made of paraffin wax and aluminum with a cotton wick for clean burning.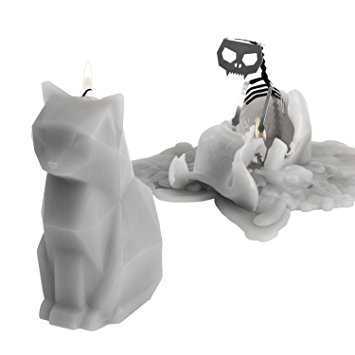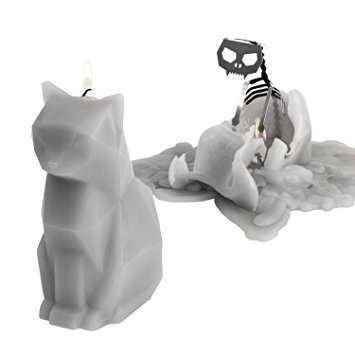 Kisa the cat is the signature candle and comes in black, gray and pink. Dyri, the deer, is available in a light blue and a white. Other animals include Ulga, the owl, which comes in blue and gray and Hoppa, the bunny, which comes in white or peach. Game of Thrones fans will certainly love the Dreki, the dragon, available in red, black and green. Finally, there's Bibi, the bird, who comes in yellow and mint green. Each of the names is Icelandic for the animal it represents.
The dimensions of a Kisa candle are: 6.7 x 2.9 x 4.5 inches (17 x 7.5 x 11.5 cm).The candles all feature a geometric design, sleek and aesthetically-pleasing. PyroPets also sells a special white dish with a geometric design to burn your candle on safely.
Designed by Icelandic designer Thorunn Arnadottir, PyroPet is definitely the coolest candle company I've seen this year. This is one of those products that you see and say "Do I need that? I WANT it." Then you get it, and yes, you did need it. When you order a PyroPets candle, it will come shipped in a gift box. Keep it or give it to someone…though why would you want to?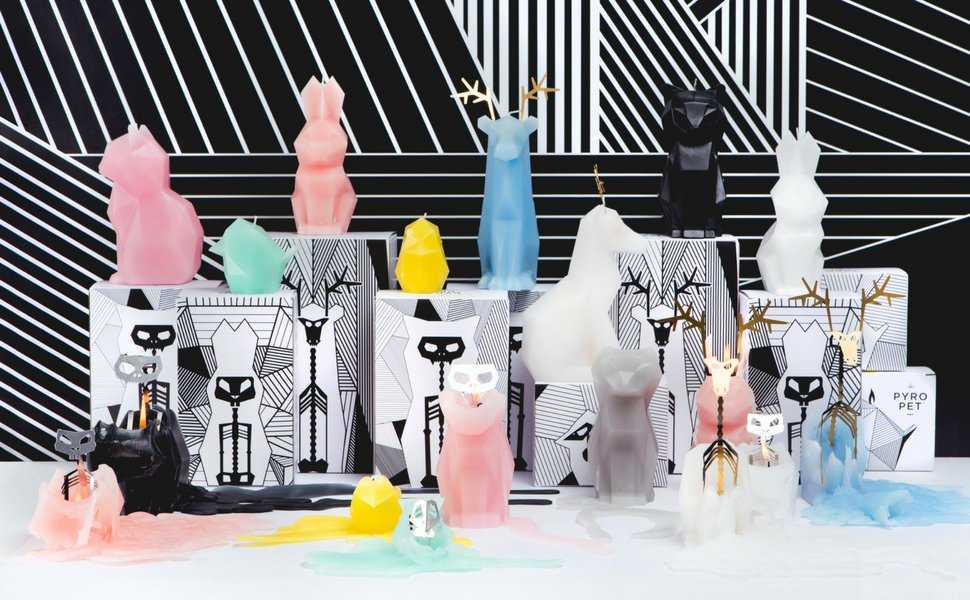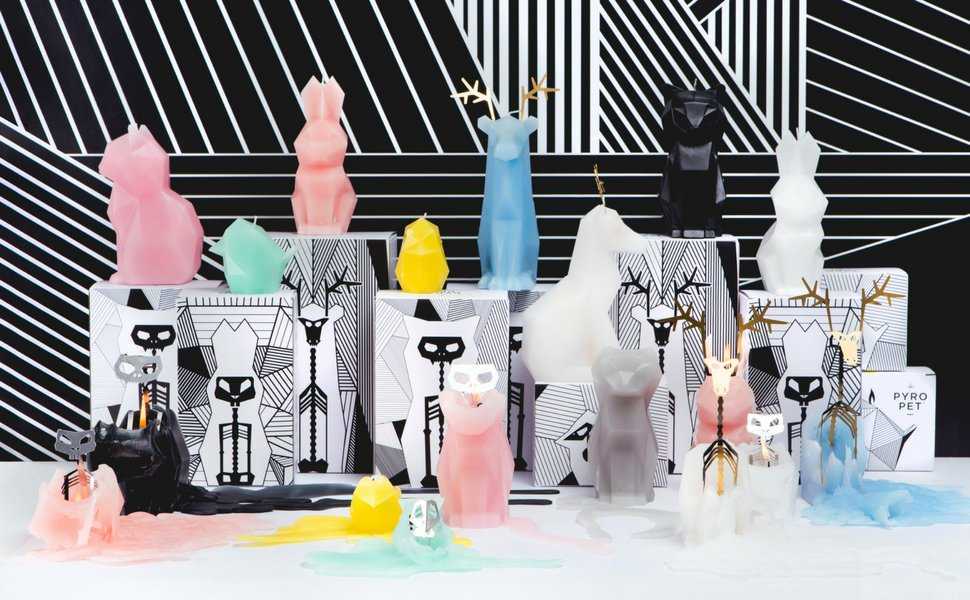 You can buy the whole PyroPet family of candles on Amazon or 54 Celsius. The company also sells Secret Message Candles, which reveal messages like "You light my fire" and "Have a magical birthday" as it burns, becoming translucent to reveal the message.