TFB Short Clips
H20Pal Smart Bottle Hydration Tracker
Now that it's getting warmer, it's time to up my water intake. I actually don't like drinking water but I force myself to do it  because I know it's healthy. There are a variety of ways you can track water level such as marking the bottle every time you refill it, or just writing it down. I use a reusable water bottle so the marking option isn't for me, and I'll often forget to write it down.
I've used apps before and they're good, but again, it's about remembering to mark each time I finished my water. A new water tracking bottle, H20Pal Smart Bottle Hydration Tracker has taken the sustainable nature of the reusable water bottle and added the benefit of an app but it does all the work for you.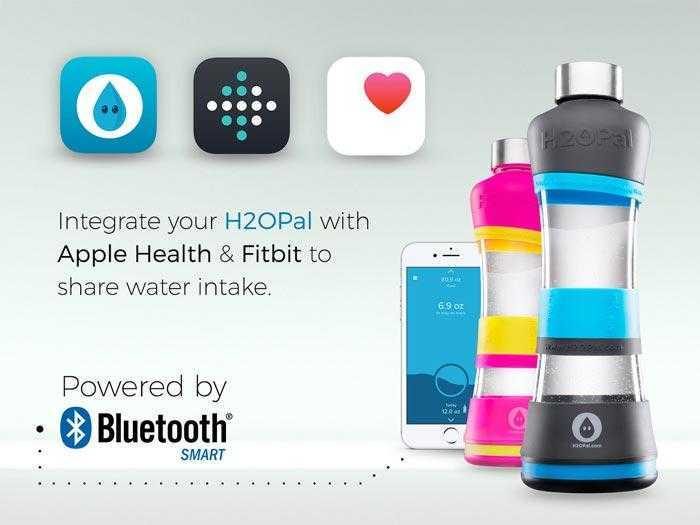 H2OPal works like a fitness tracker and helps you improve your water intake. The bottle itself is a 18.6 oz water bottle with a stainless steel lid and protective silicone bands to make it easier to grip.
It features a tracker attachment and the H20Pal Hydration Tracker that attaches to the bottom of the bottle. By sitting on the bottom, the H2OPal is able to track when and how much you drink water. The H2OPal comes with its own water bottle but you can also use it with other bottles provided they have a diameter of 3" at the base and weigh at least 2.8 oz when they're empty.
I appreciated this touch because I have several water bottles and I like that you don't have to use it with the provided bottle all the time. The H2OPal is mounted using vacuum and magnetic connection and when you lift the bottle to drink or refill, it measures the action and adds it to your tracker.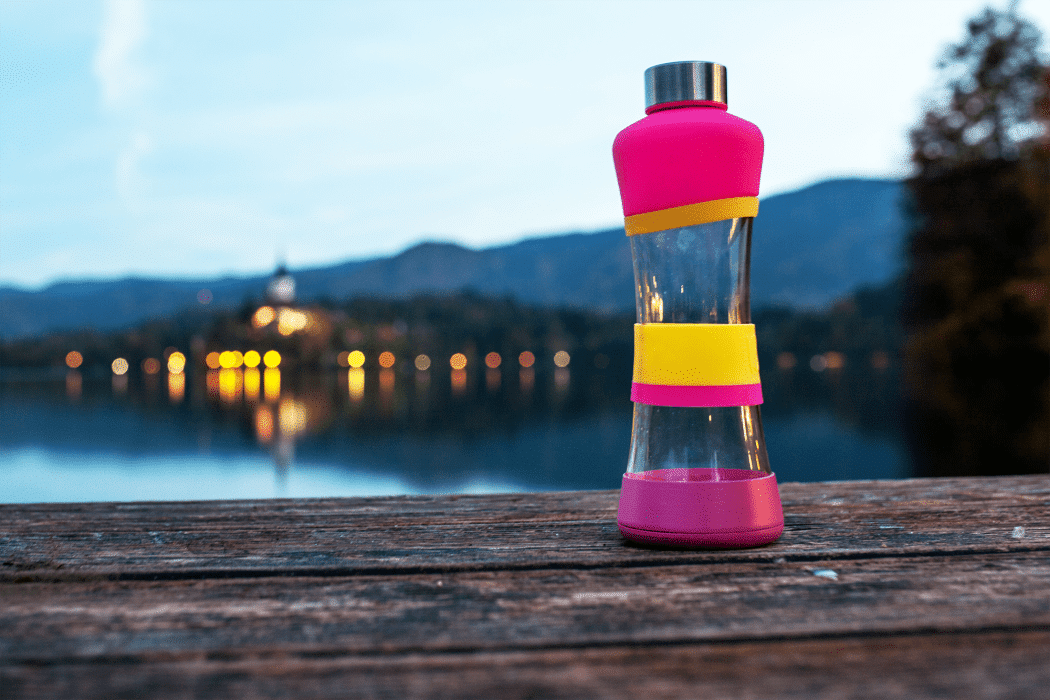 The tracker uses an accelerometer and weight sensor capture the data then sends it to your iPhone where you can read it in the H2OPal app. If you aren't drinking enough, then the app sends notifications and reminders to you to drink more.
After awhile, you'll be able to see your progress and realize how you really are drinking more water — or not. You can even set goals for yourself. Sadly it's not applicable for Android devices but hopefully will be soon — for now, you might be able to use the Android beta. The good news is that it works with Amazon Alexa and integrate with the Apple Health app.

There may be some potential drawbacks to the H2OPal, however, depending on how you want to use it. For one, it may not fit in your vehicle's cupholder — the manufacturer says it won't, however, cupholders come with removable holders these days, so there's a possibility it may fit in some. A note though, the vibration from the car may affect measurement, but it's best to just record your water manually in that case if you're on a long car trip. You also shouldn't use it while hiking or biking as it's made just for relaxed environments, such as an office, gym or the home.
Drinking water has been proven to help fill you up, increase productivity, and give you more energy, so if you want to drink a decent amount of water every day, then try out the H2OPal. You can find it on Amazon or buy it online at the H2OPal website. The H2OPal currently comes in two color schemes: pink/yellow or blue/black.
TFB Latest Posts
---
---