30+ Gamestop Memes To Laugh at While You Rage at Wall Street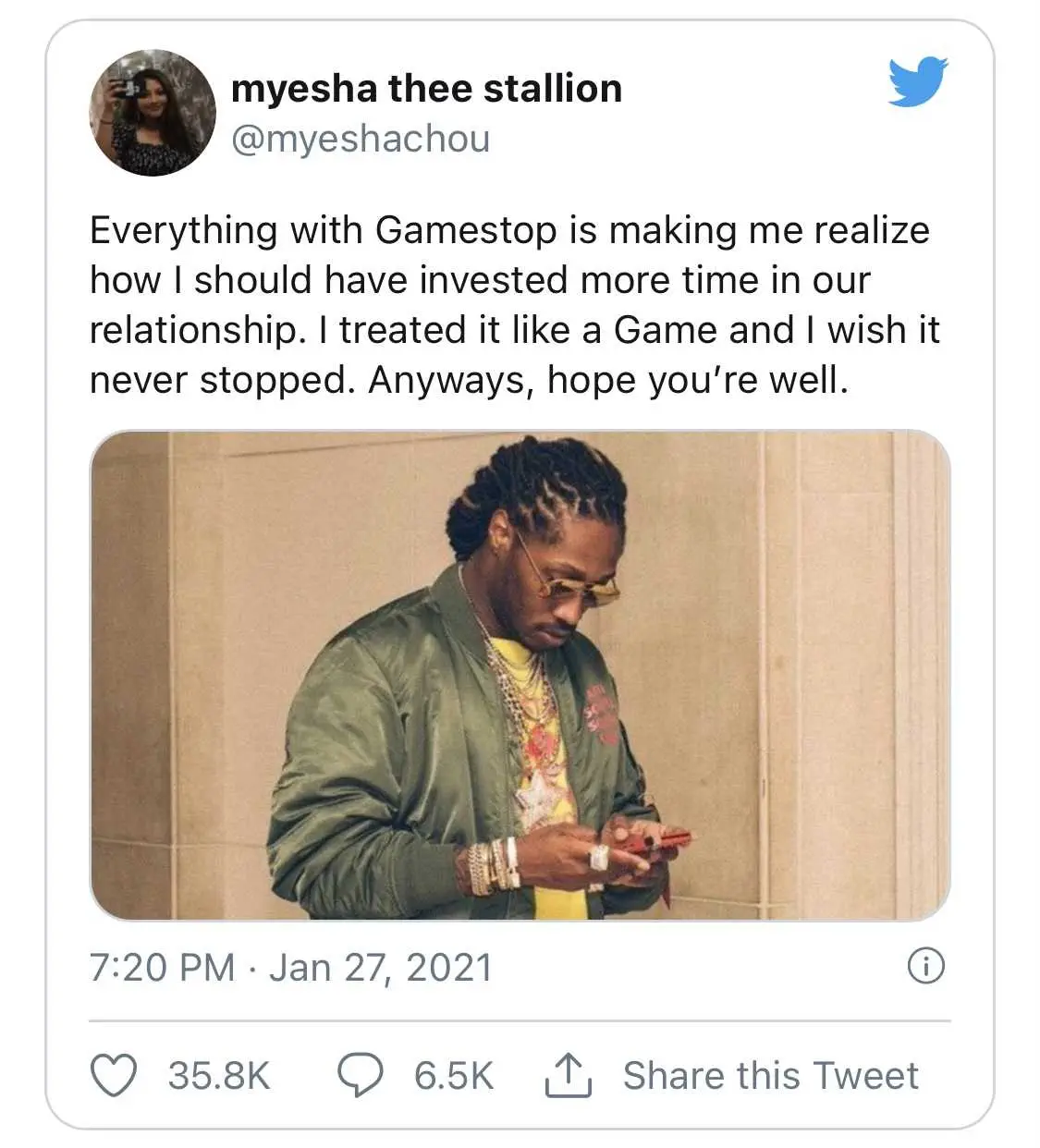 Taking Gamestop for granted.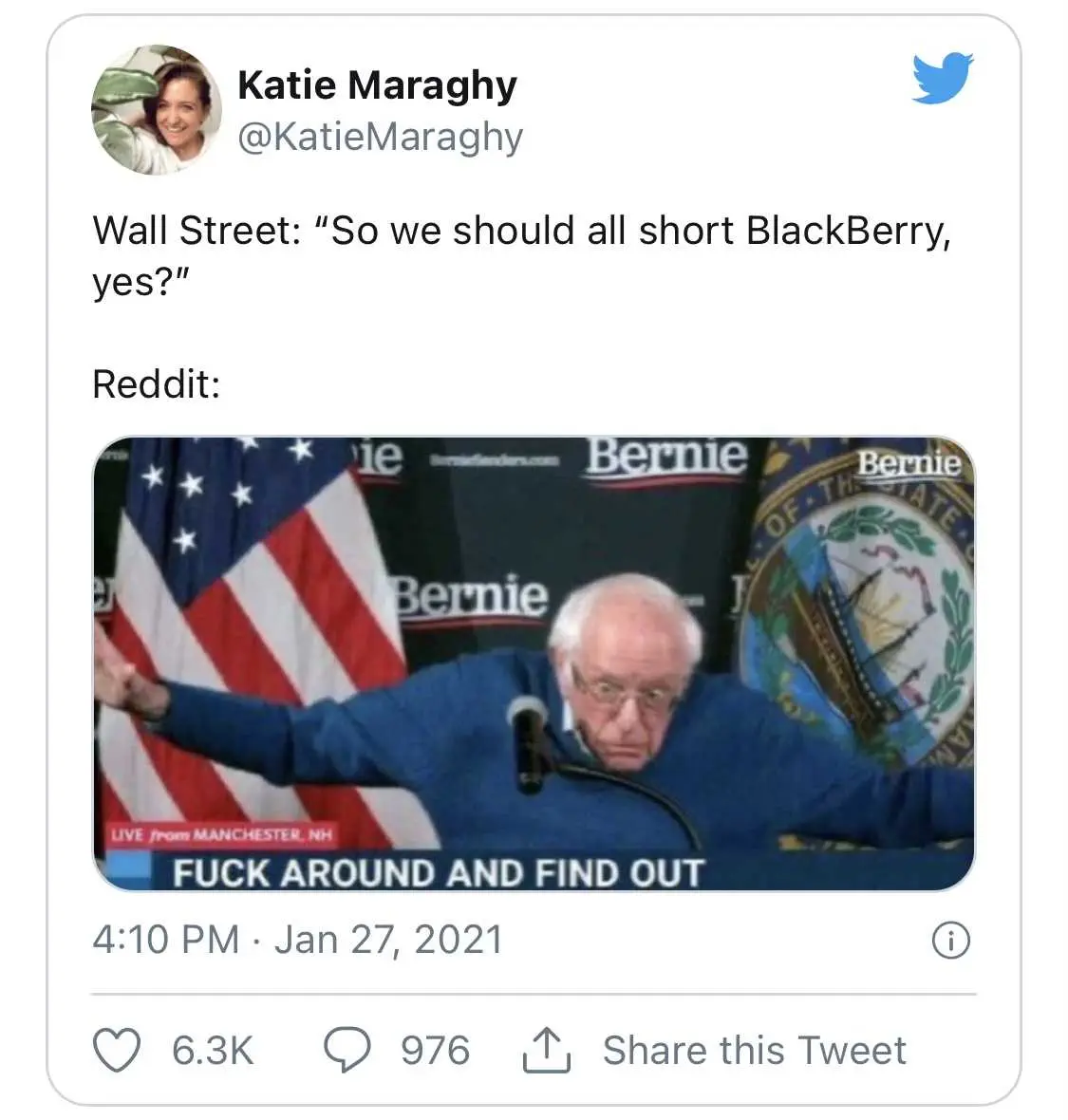 The Gamestop aftermath.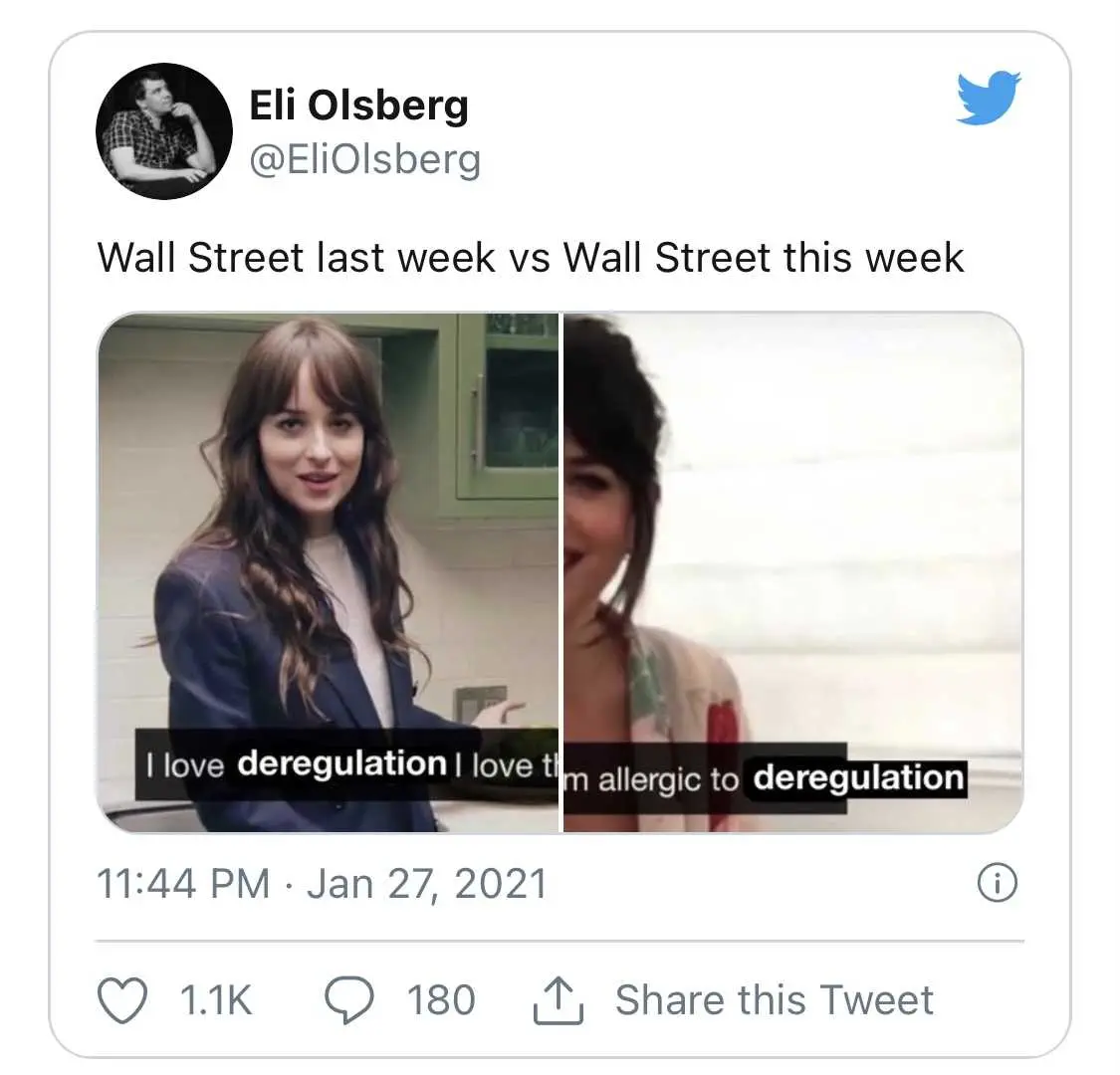 How loyalties change.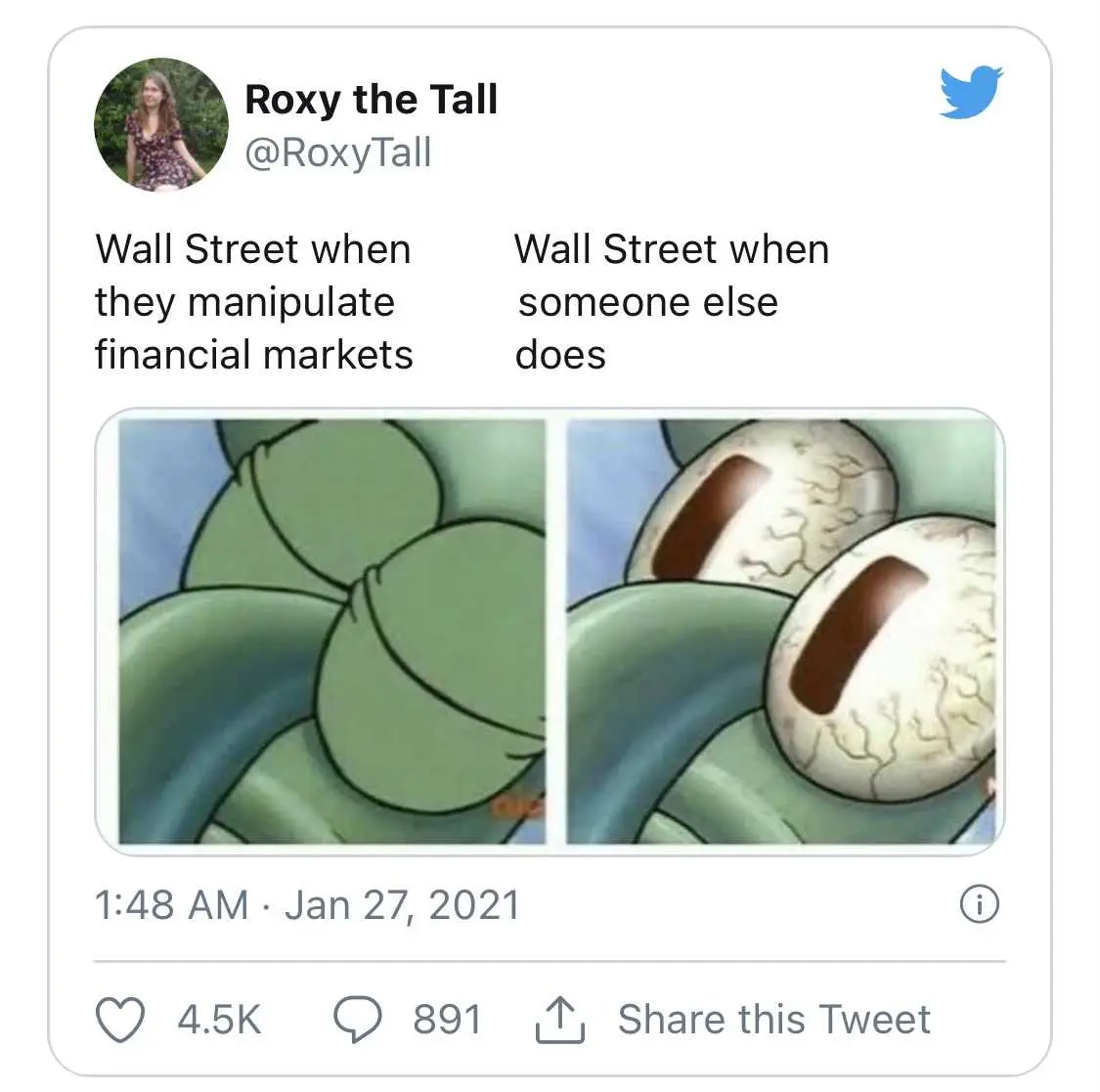 This is not fair!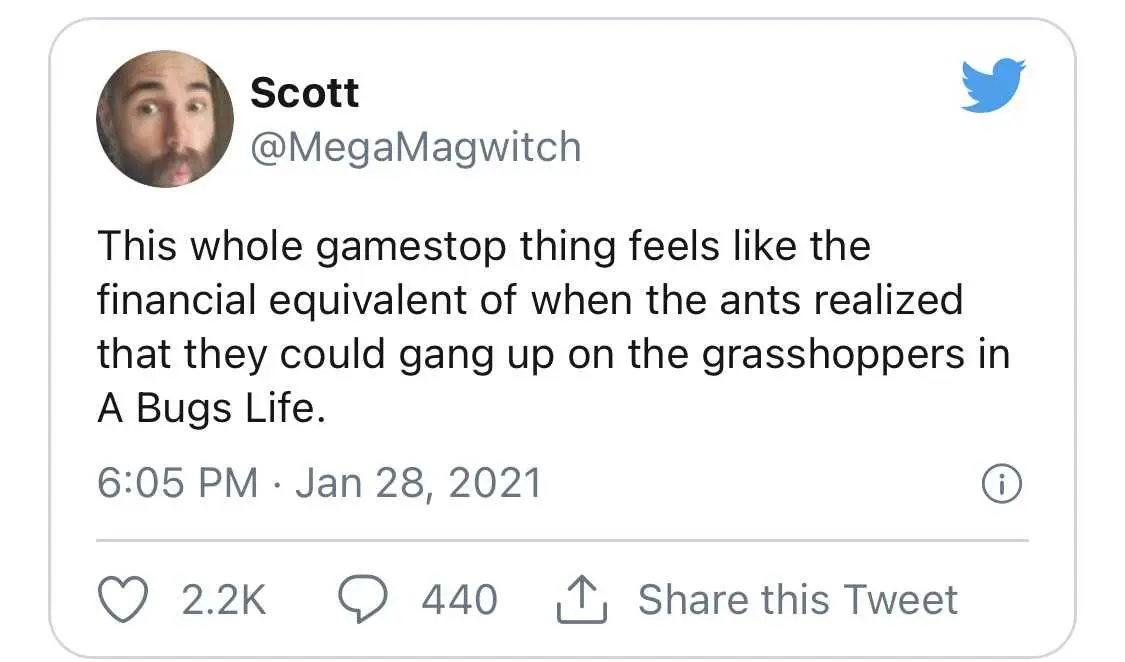 Strength in numbers.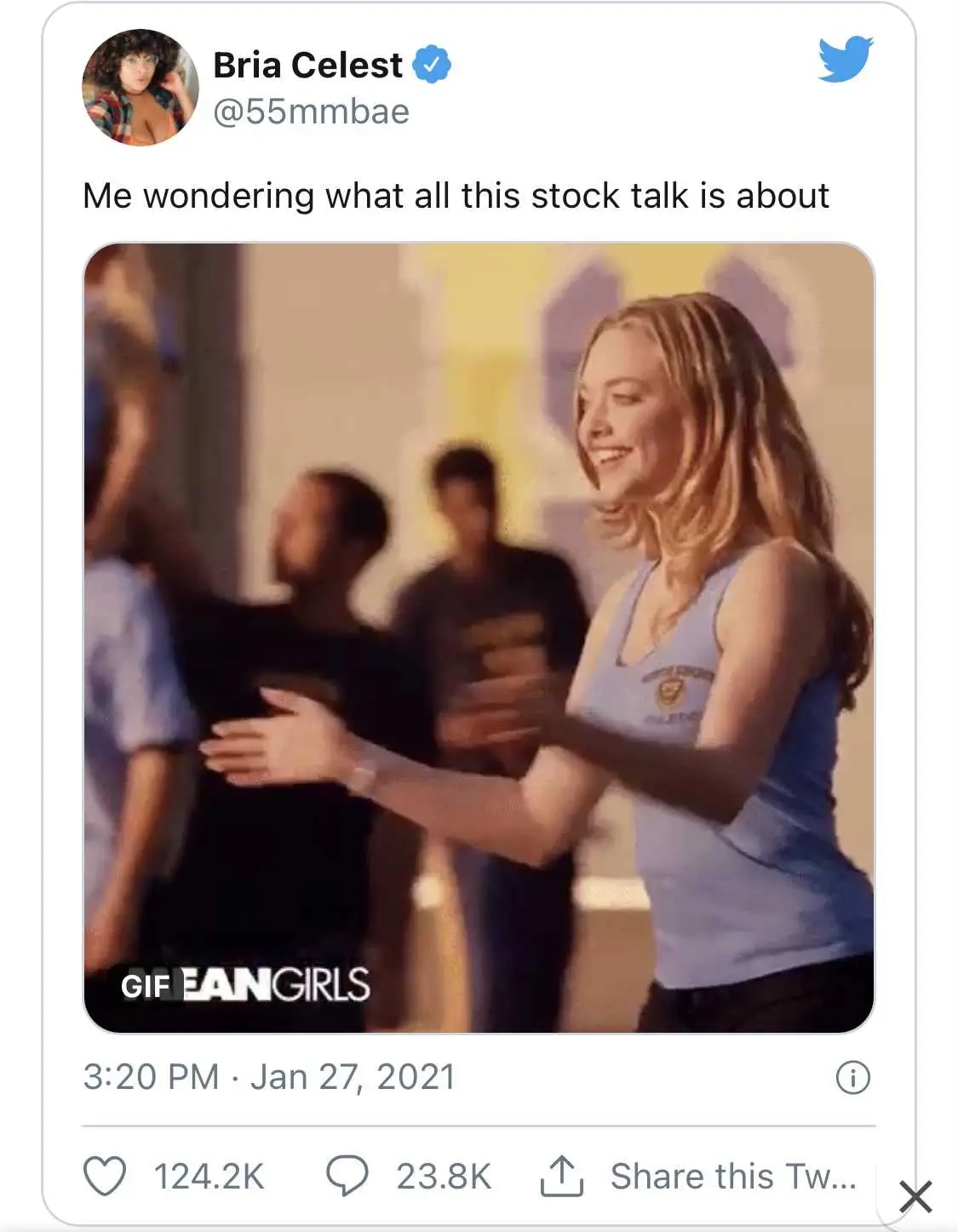 Video games life meets wall street life.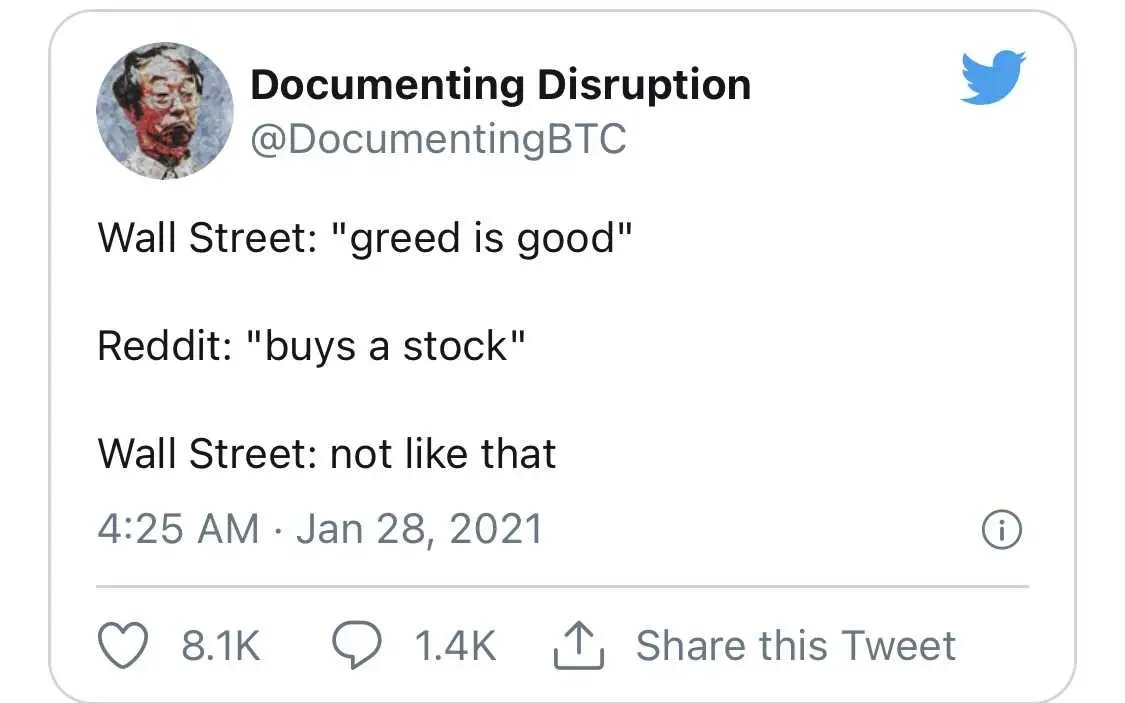 Wall Street thinks greed is good only for Wall Street types!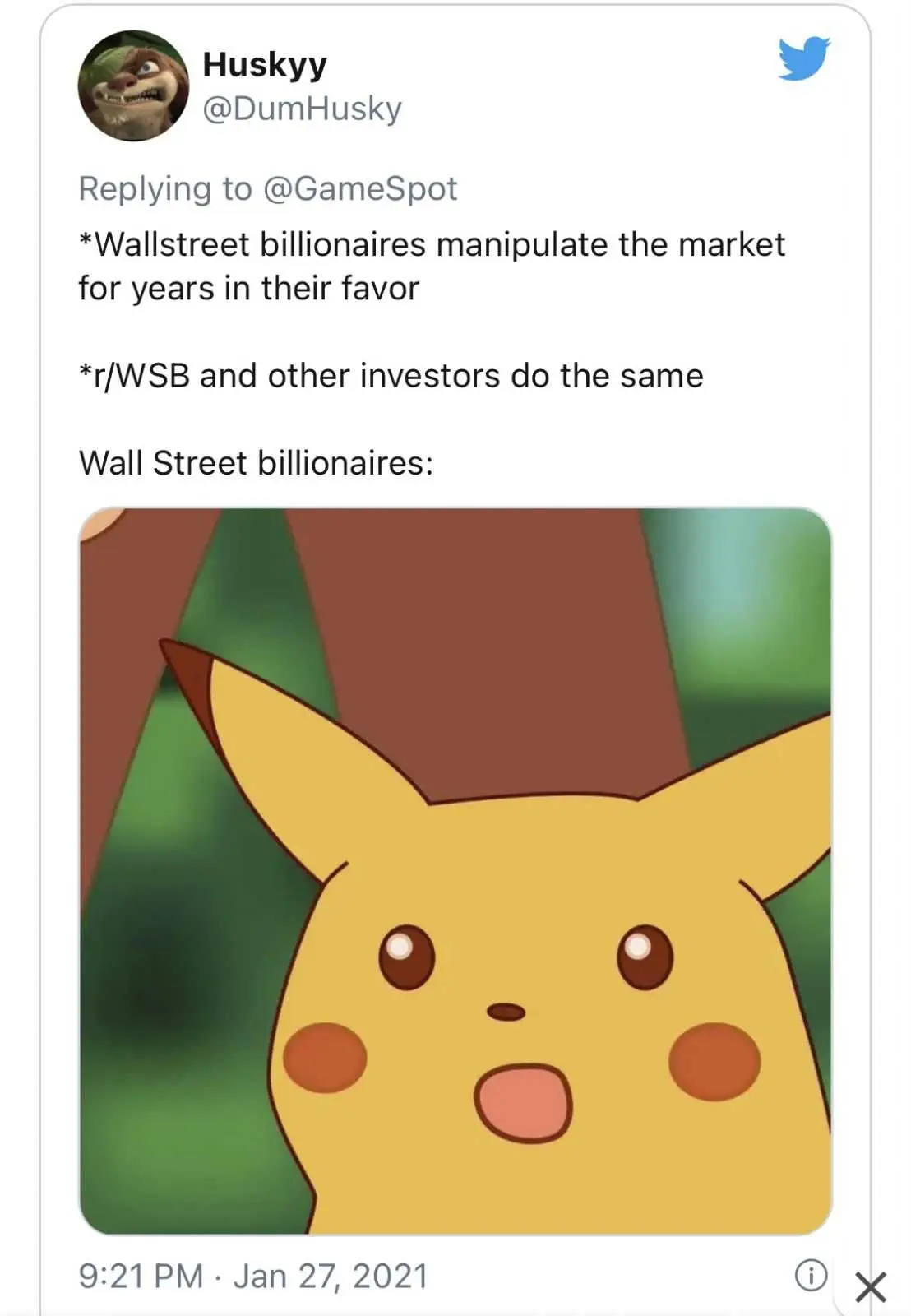 We are the 99%.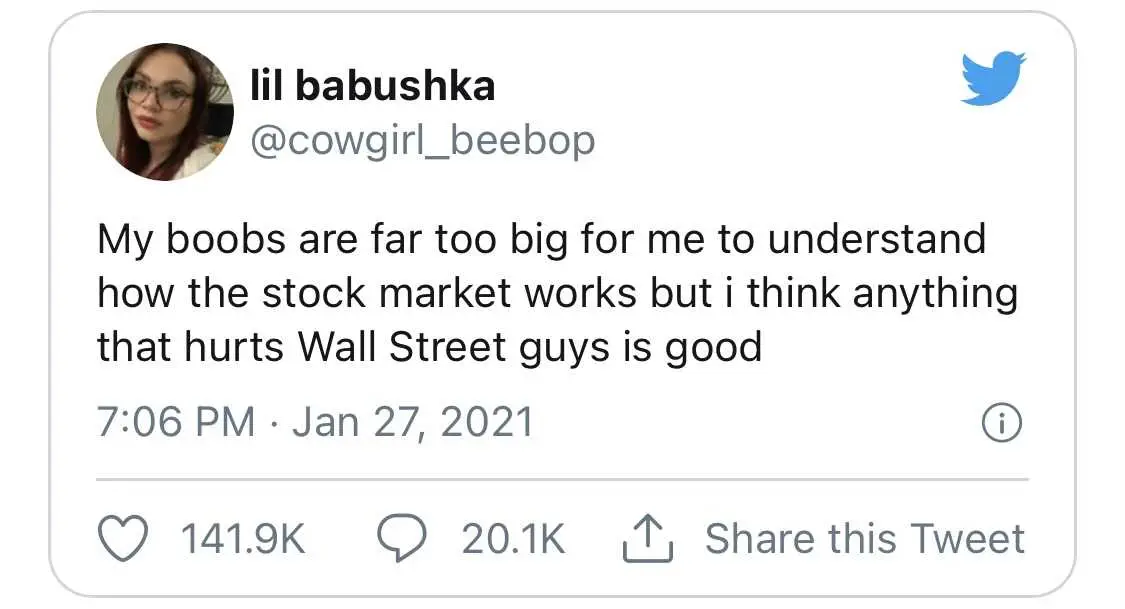 How can I put it more simply.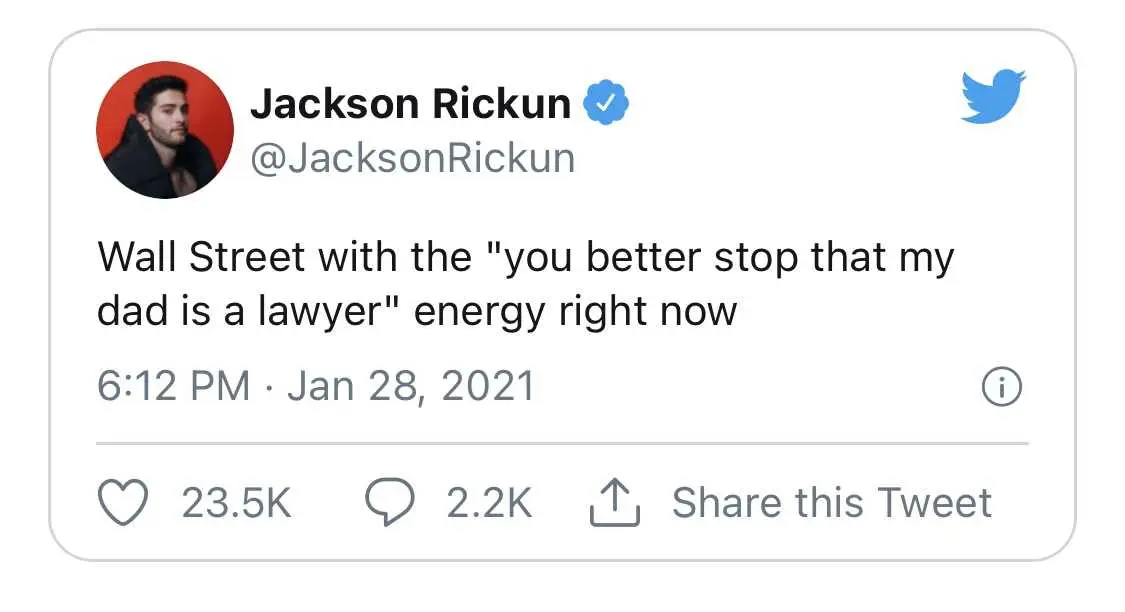 And I'm gonna tell my mom!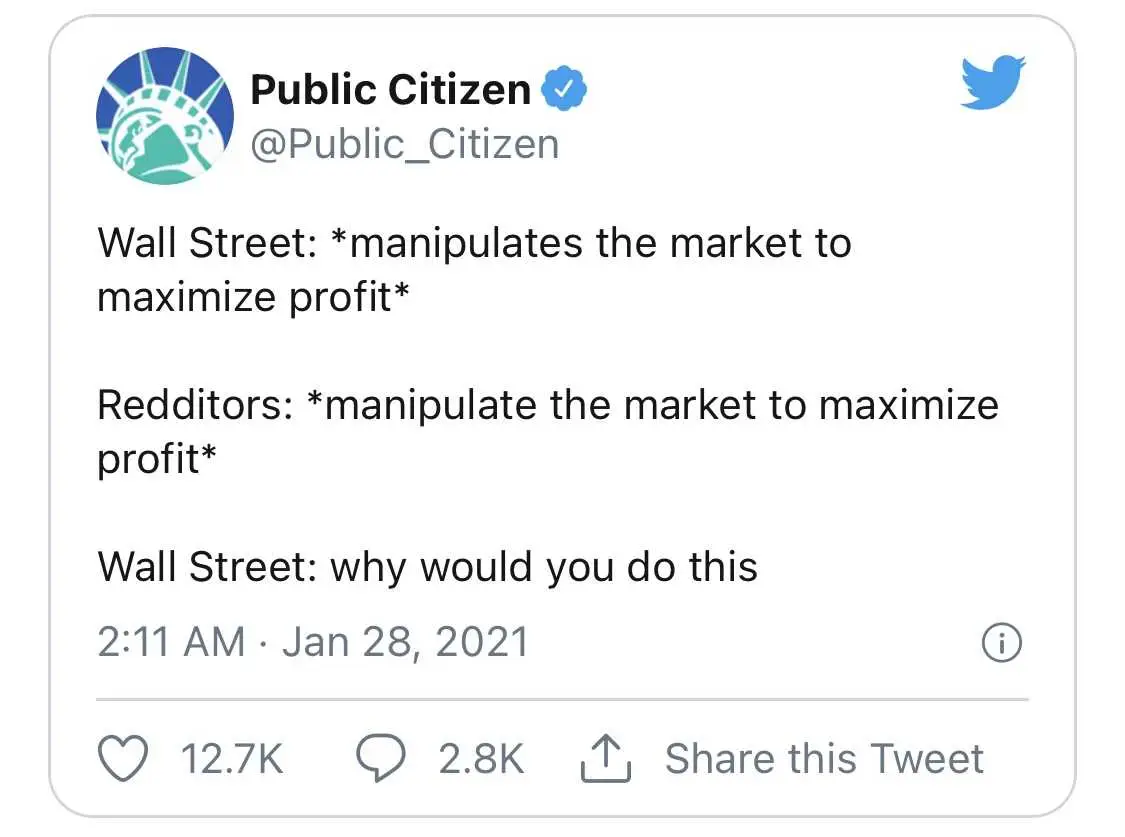 The teacher has become the student.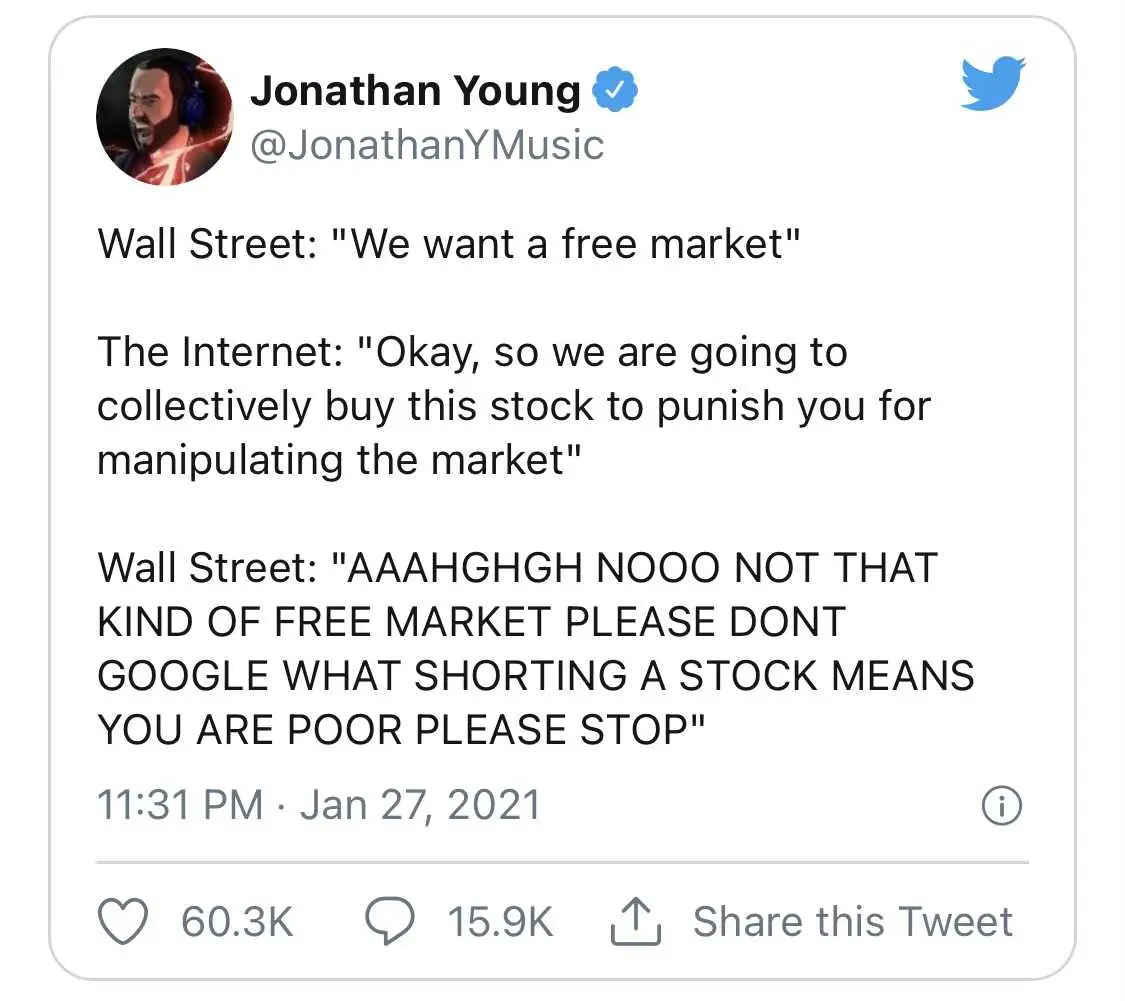 Google empowering everyone.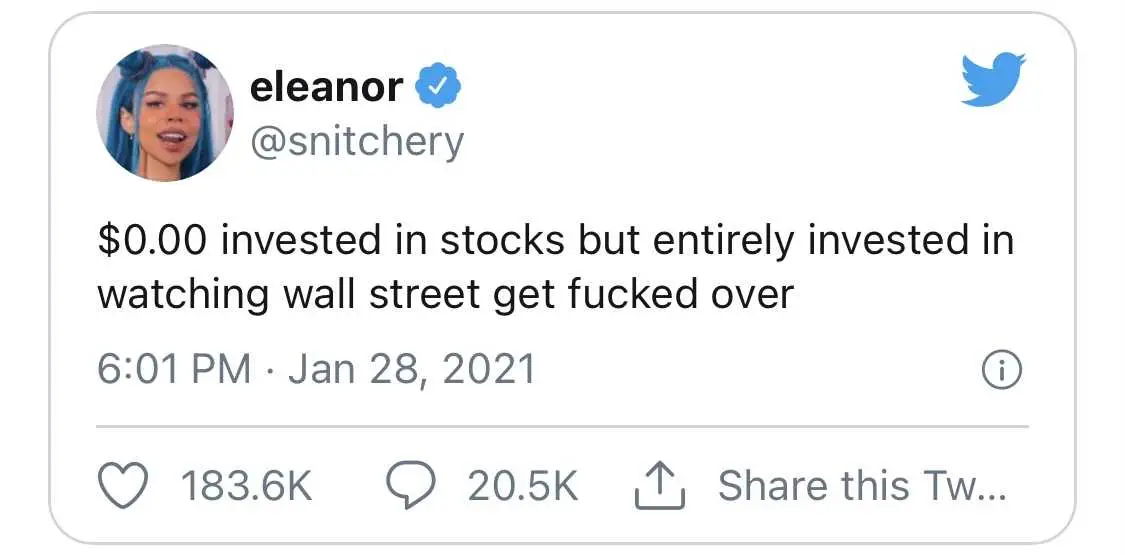 It's not about the money…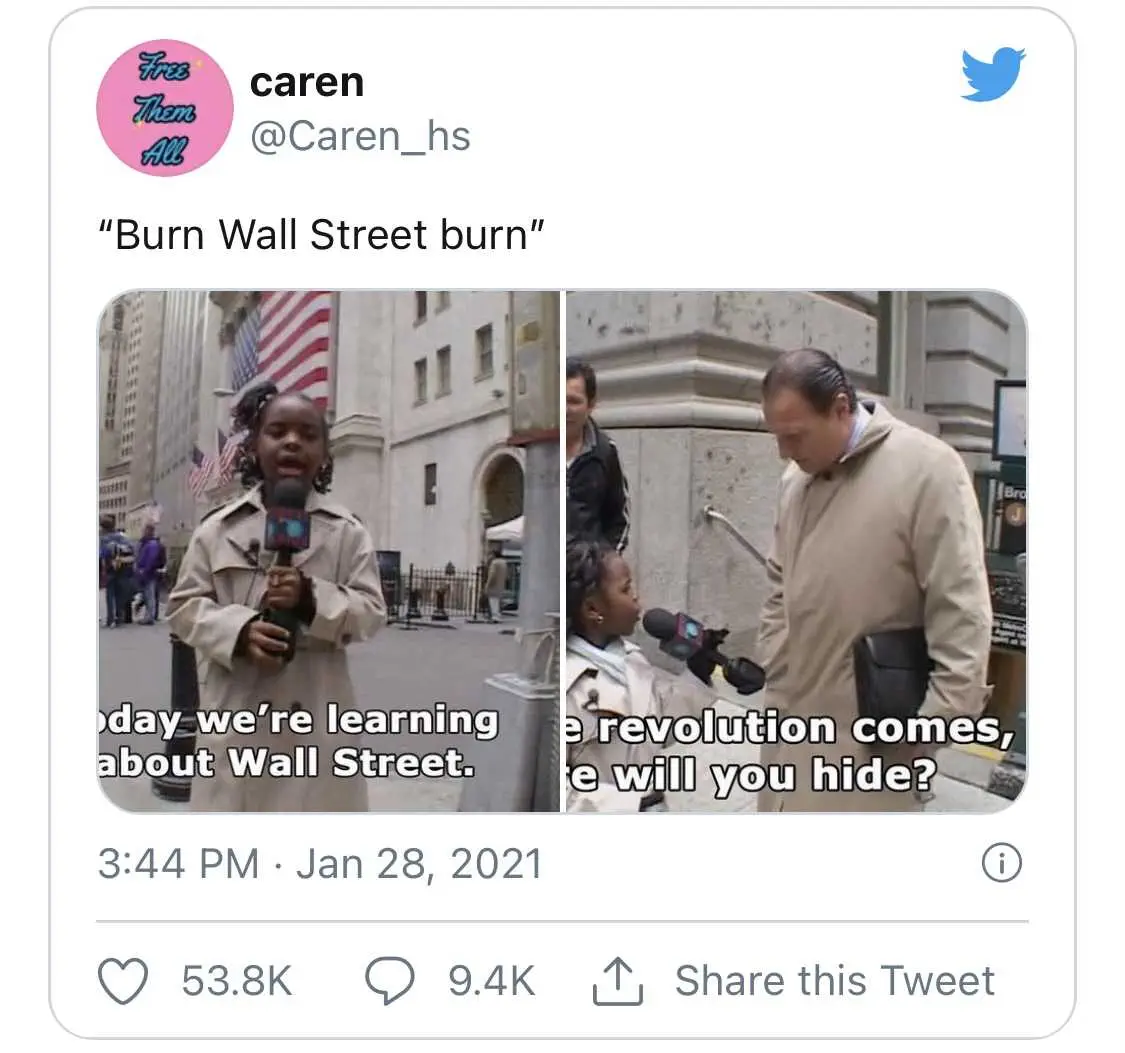 Let Wall Street burn!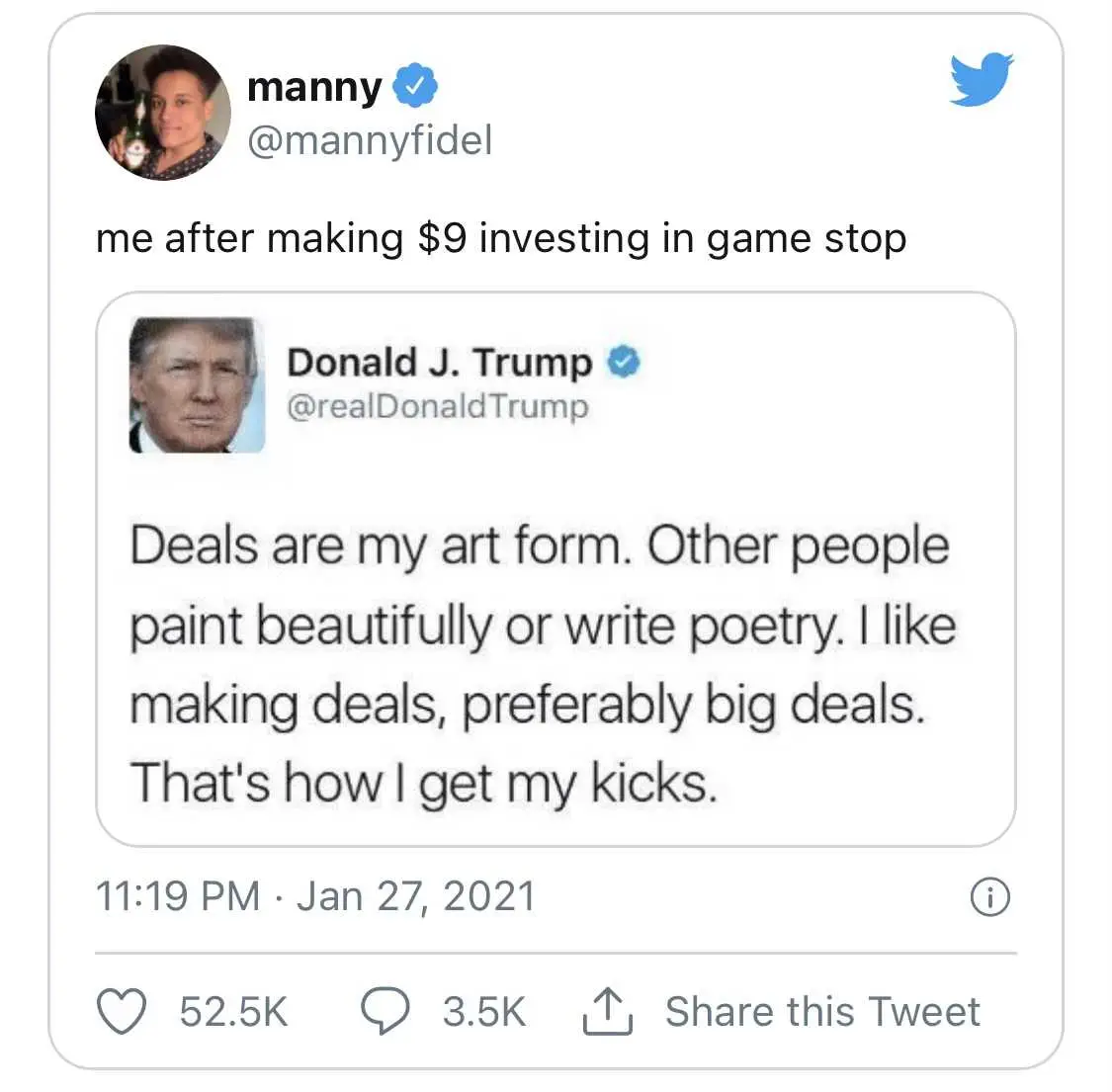 Gamestop making it rain!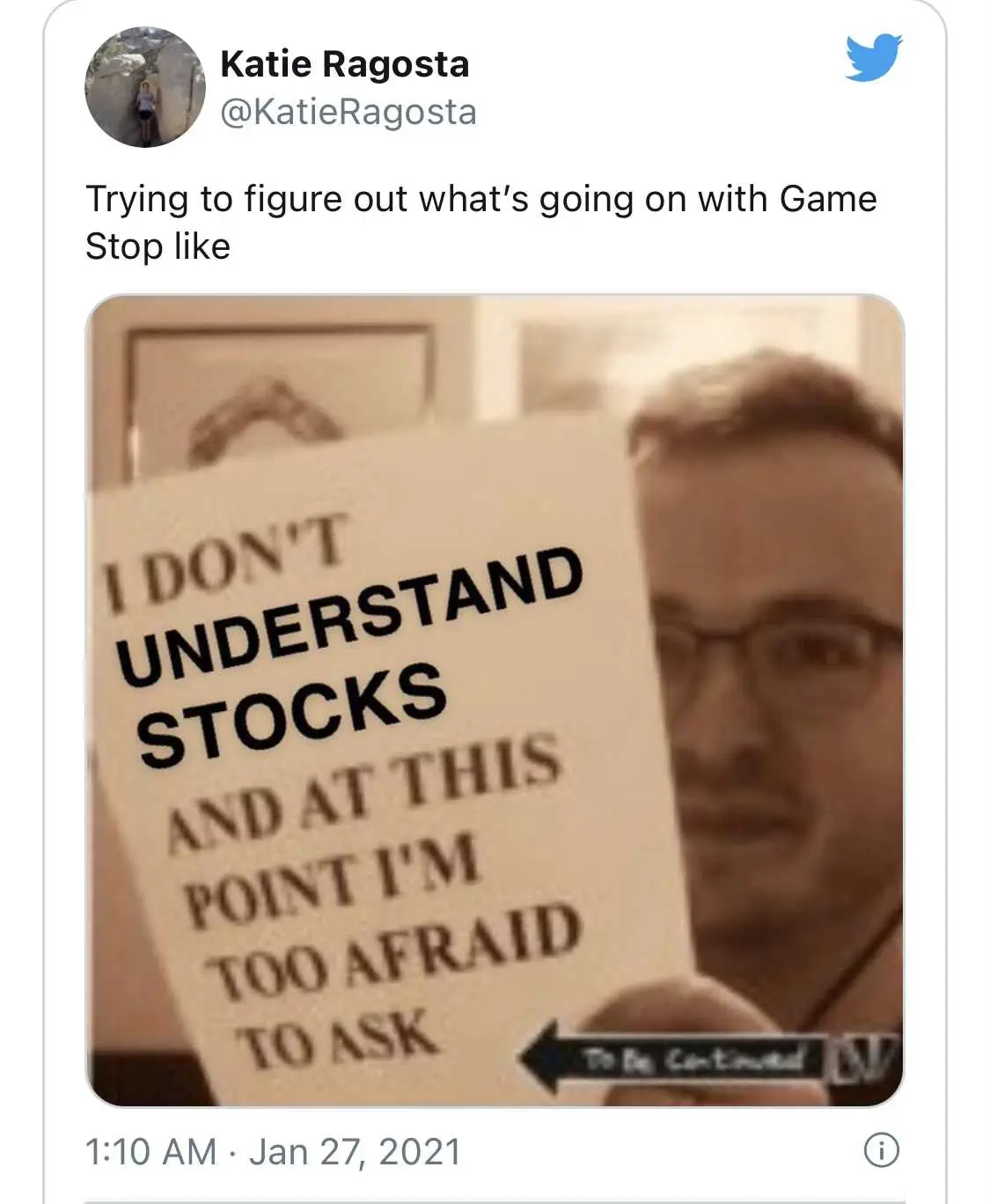 Too late to ask but not too late to just buy it.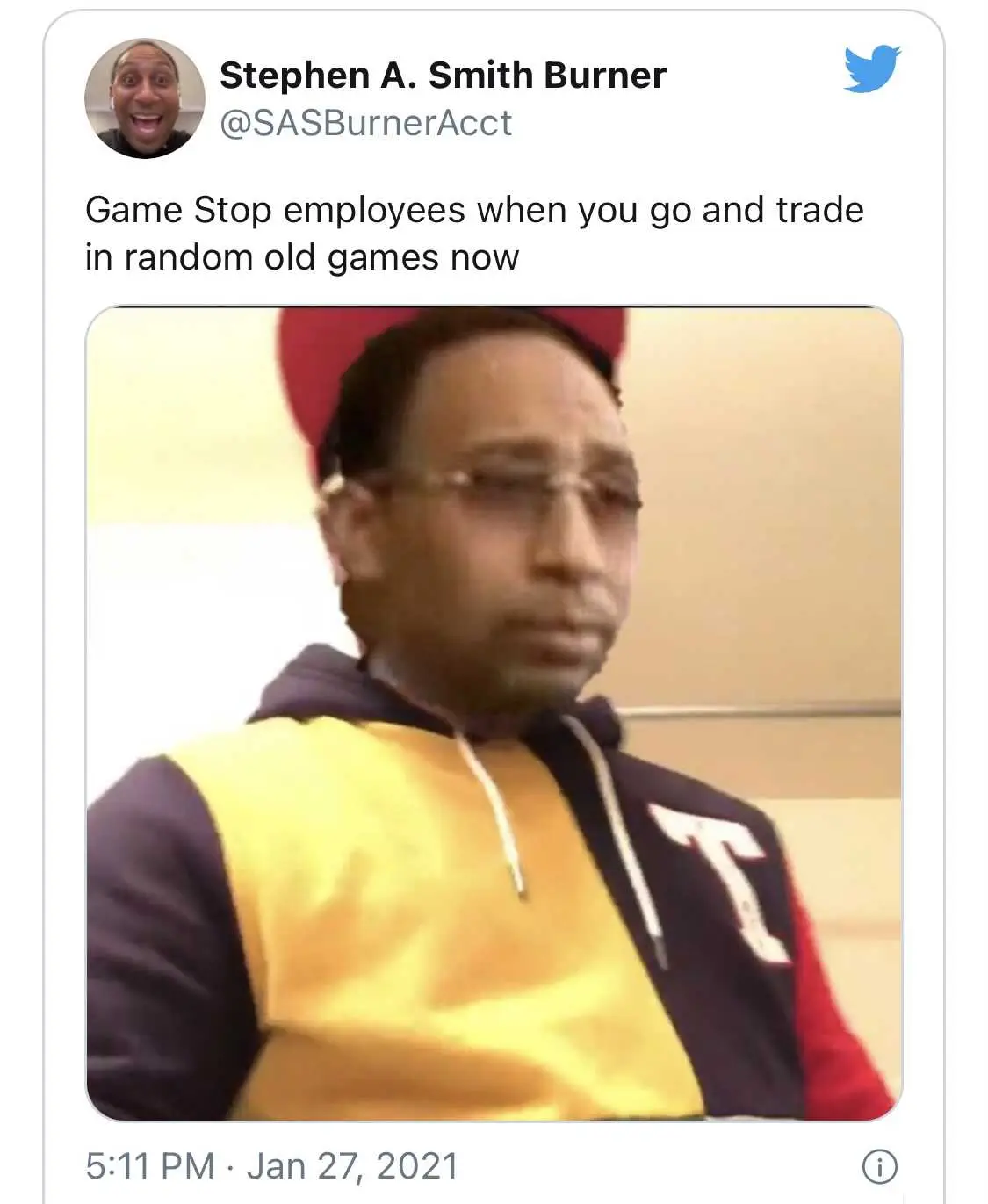 Why are you here?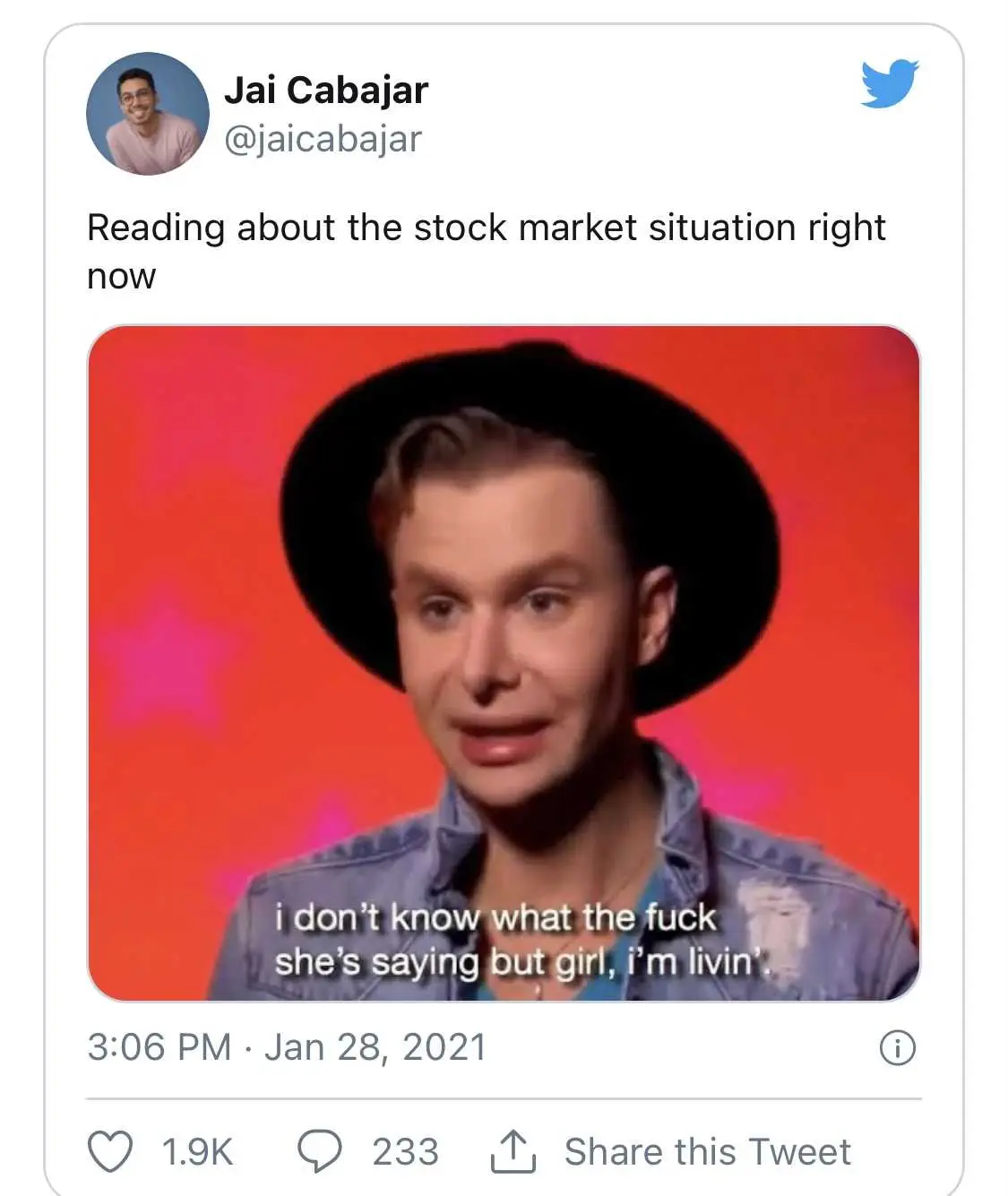 She's a fickle type that stock market.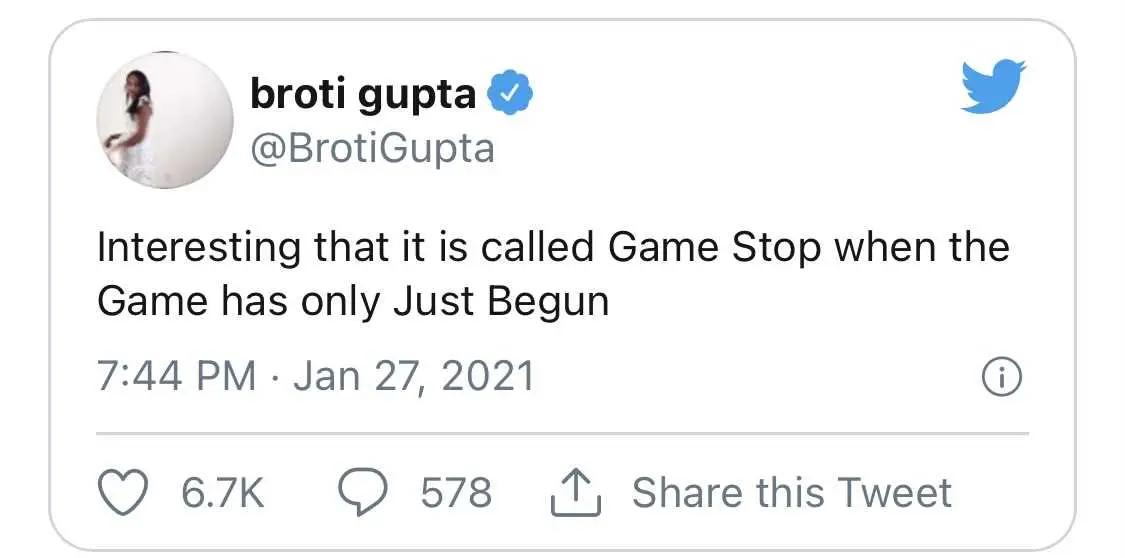 Shorts losing their shirts… let the games begin!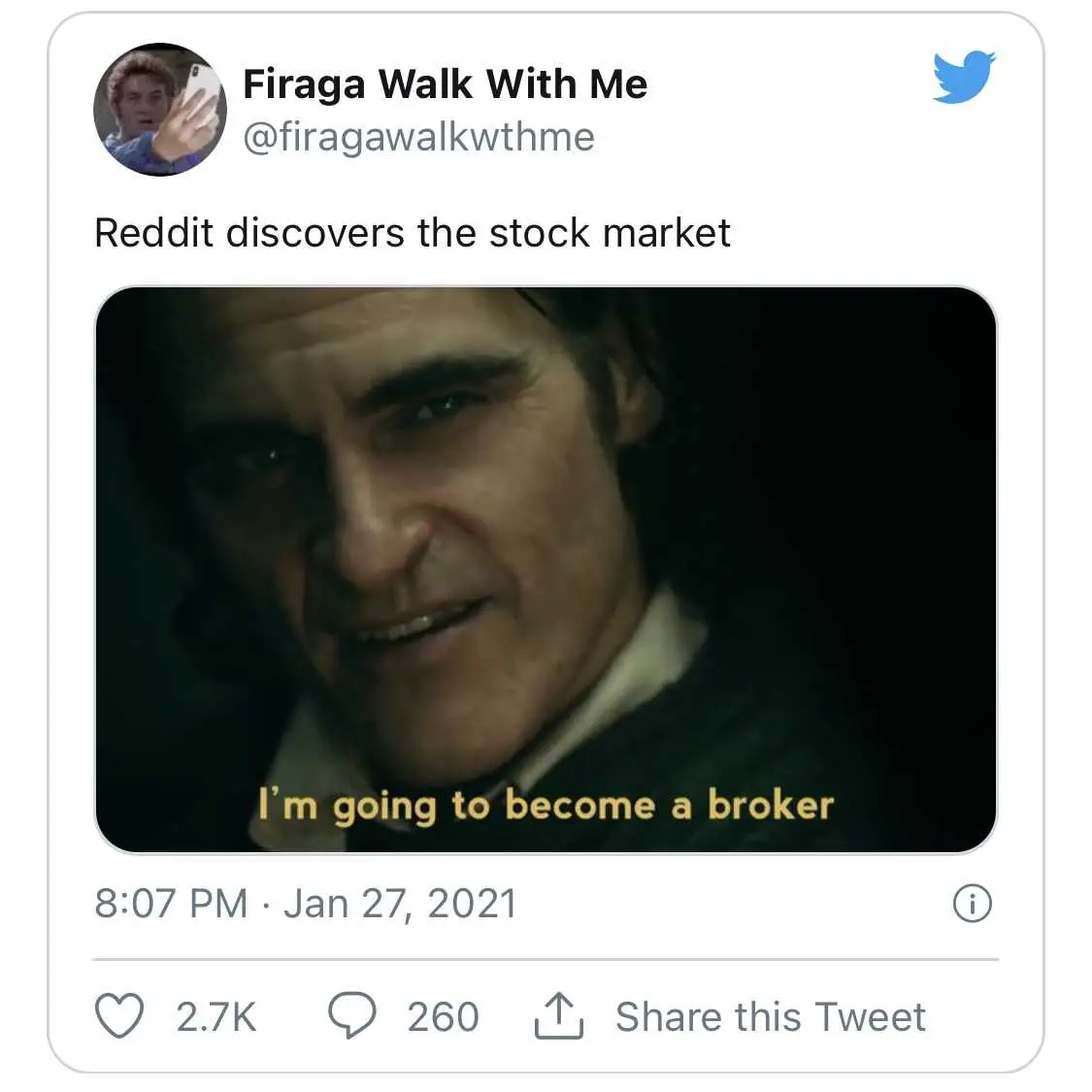 So that's how it all works.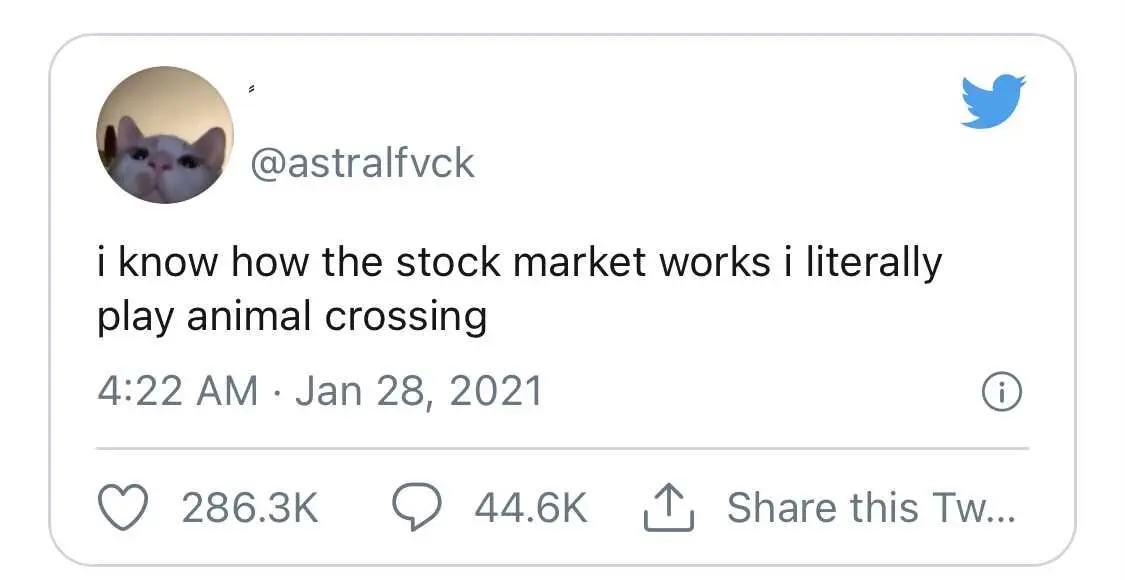 Learning through play… is how "adult children" learn best!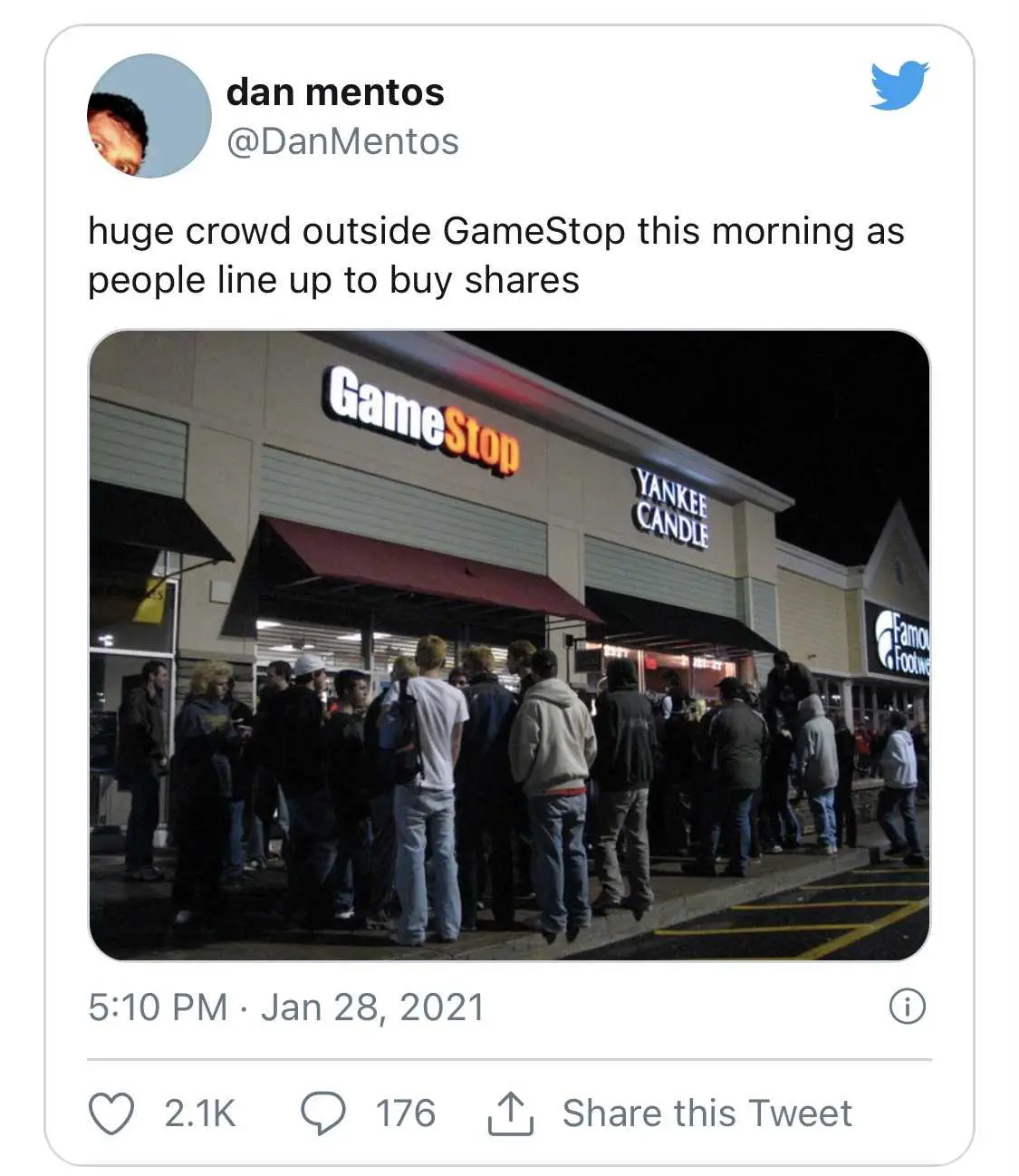 Coming to a Gamestop near you… selling shares at shops now!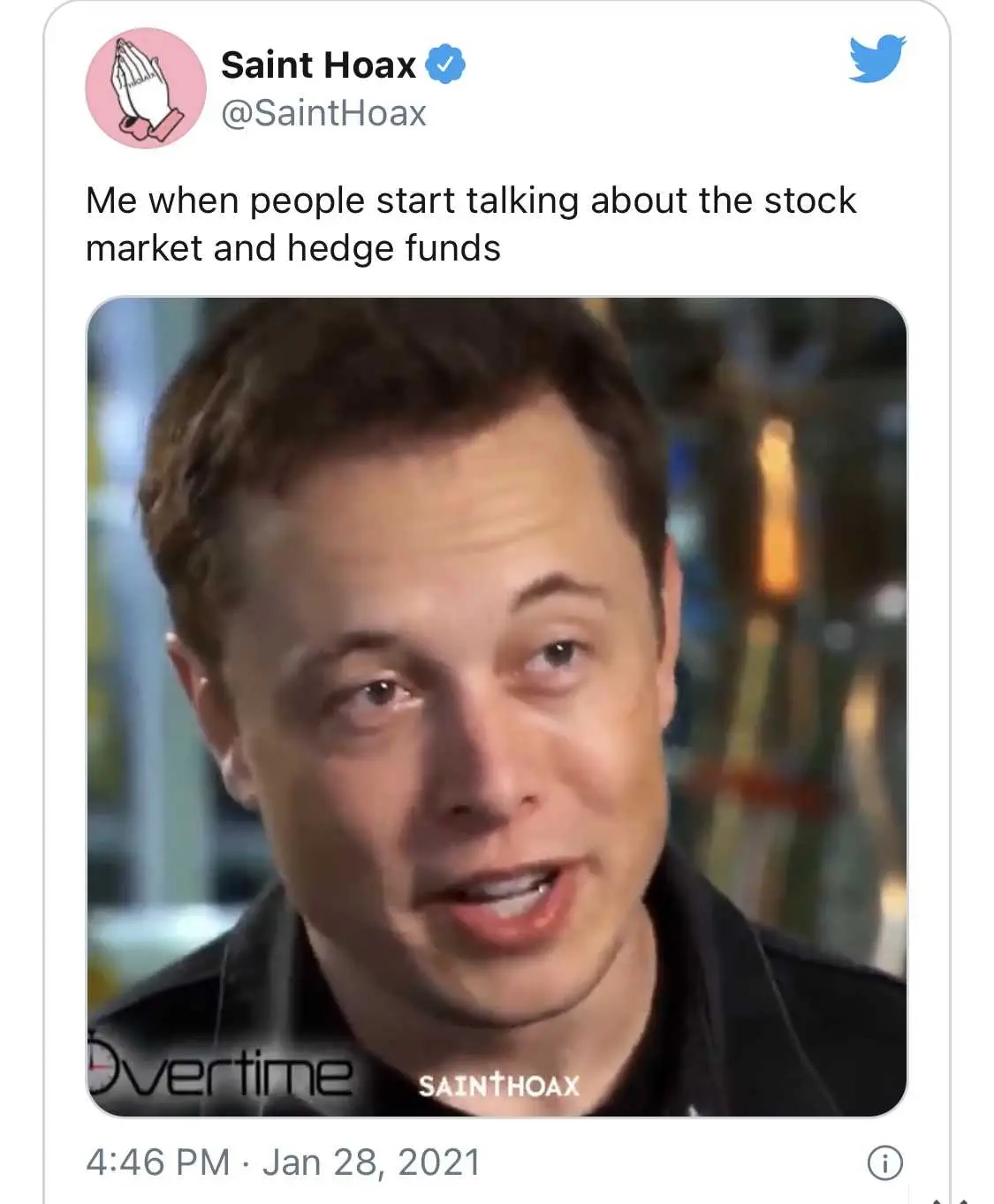 ?" width="1125″ height="1363″>
What's a stock market?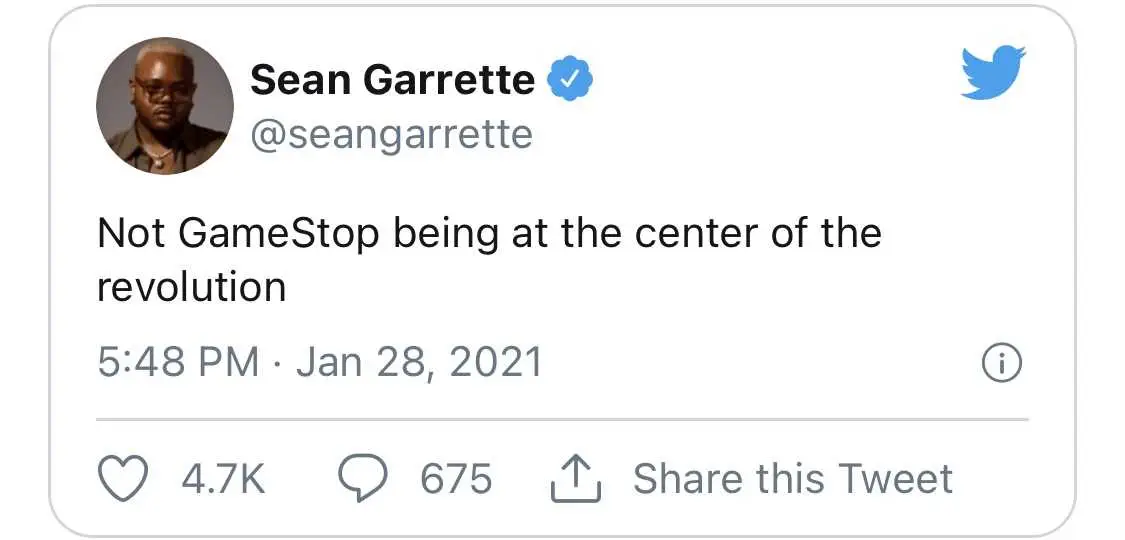 Vive le revolution!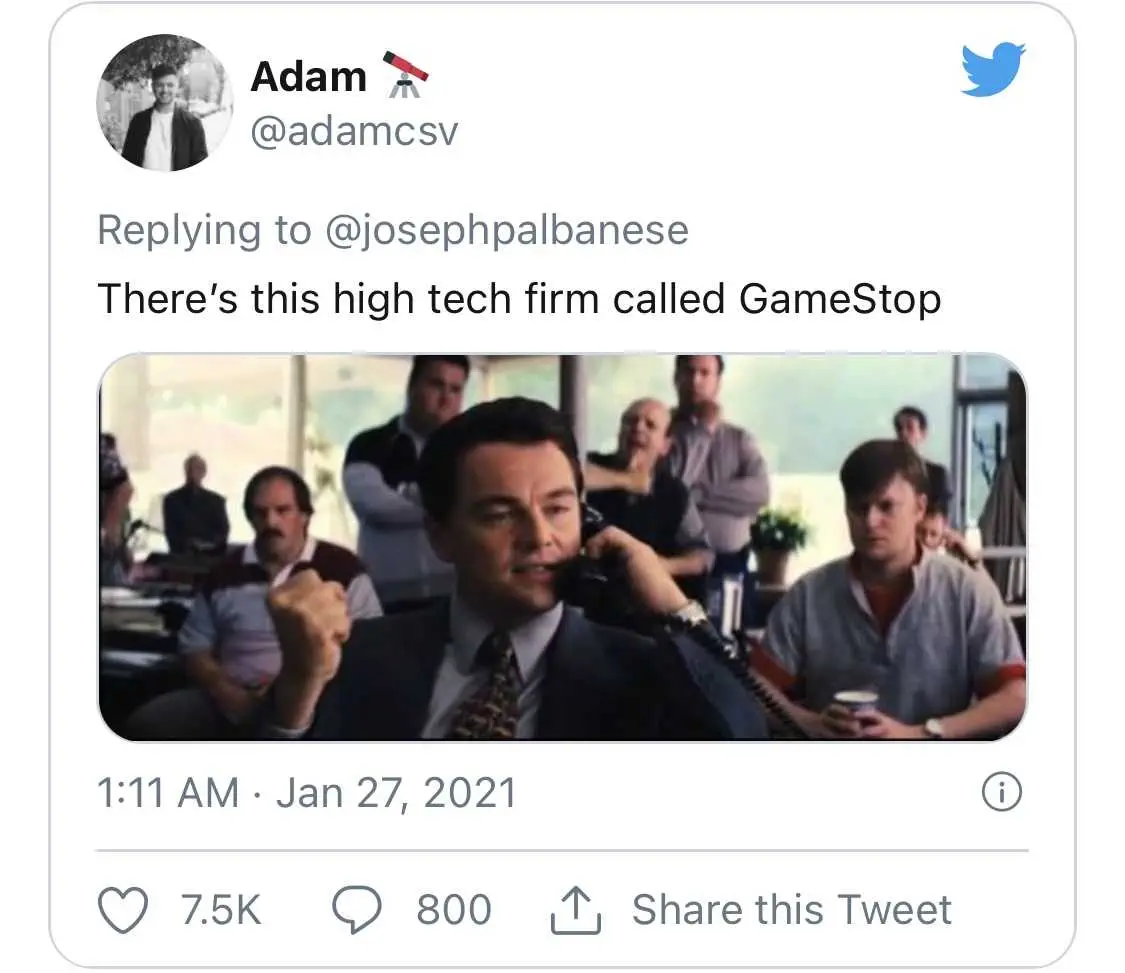 The wolf is about to pounce.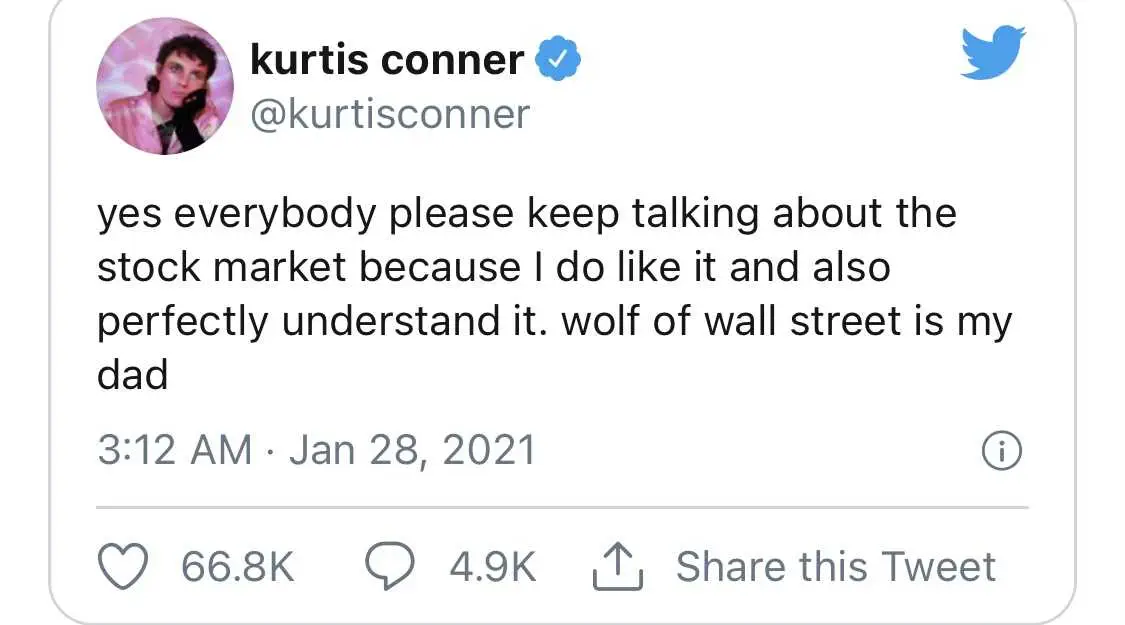 Daddy issues?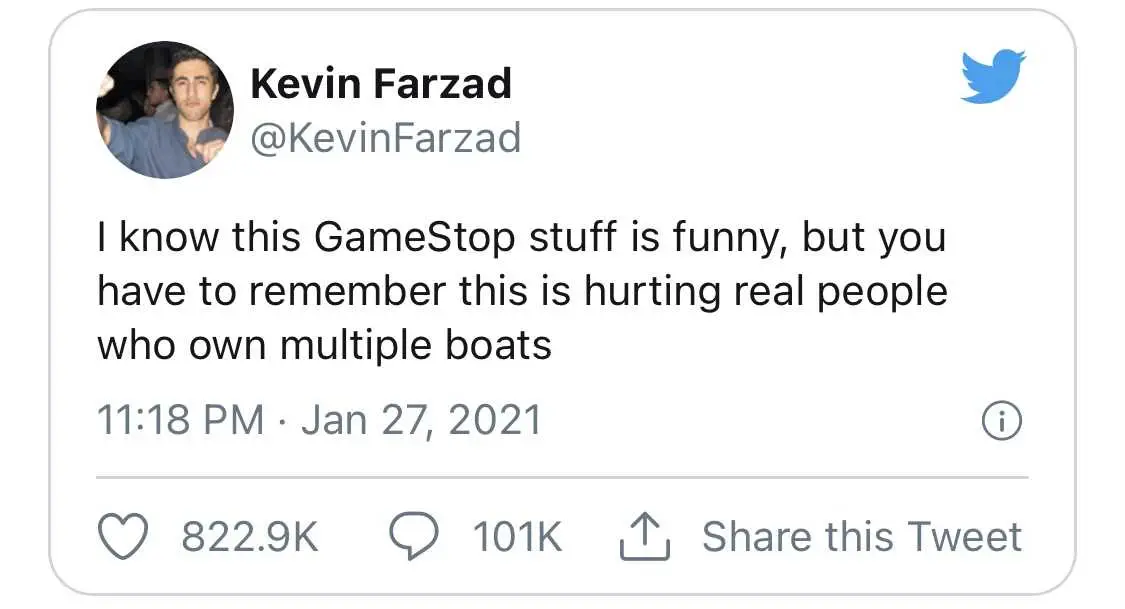 How will they keep all those boats afloat without shirts?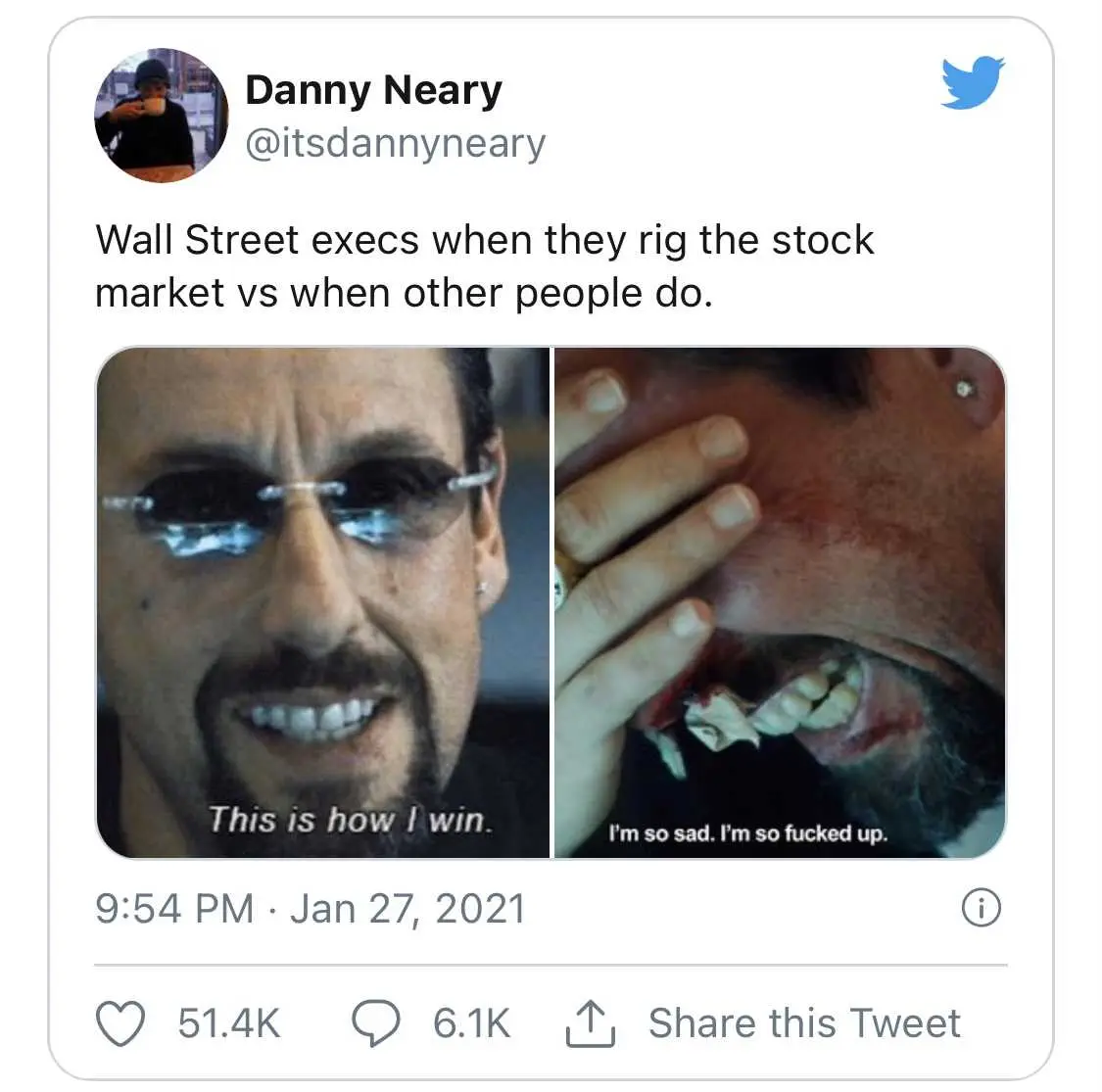 The bigger they are, the harder they fall.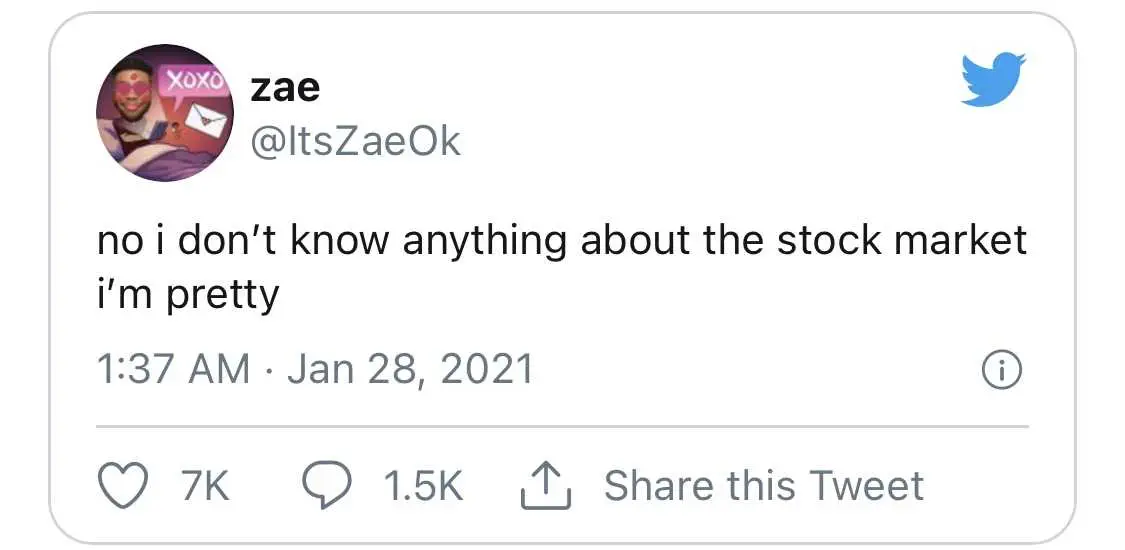 All you need.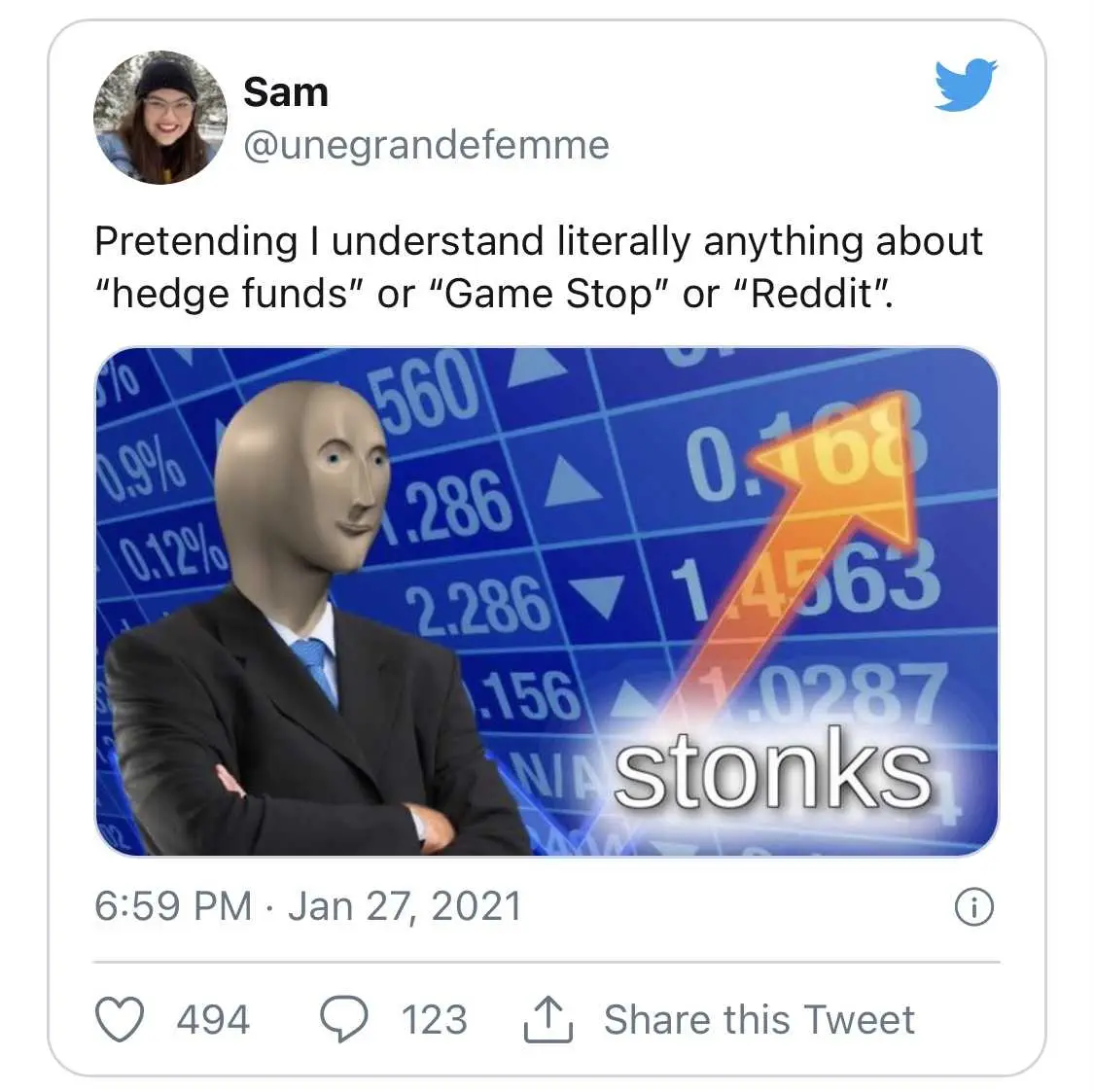 It's going up! Surf that wave!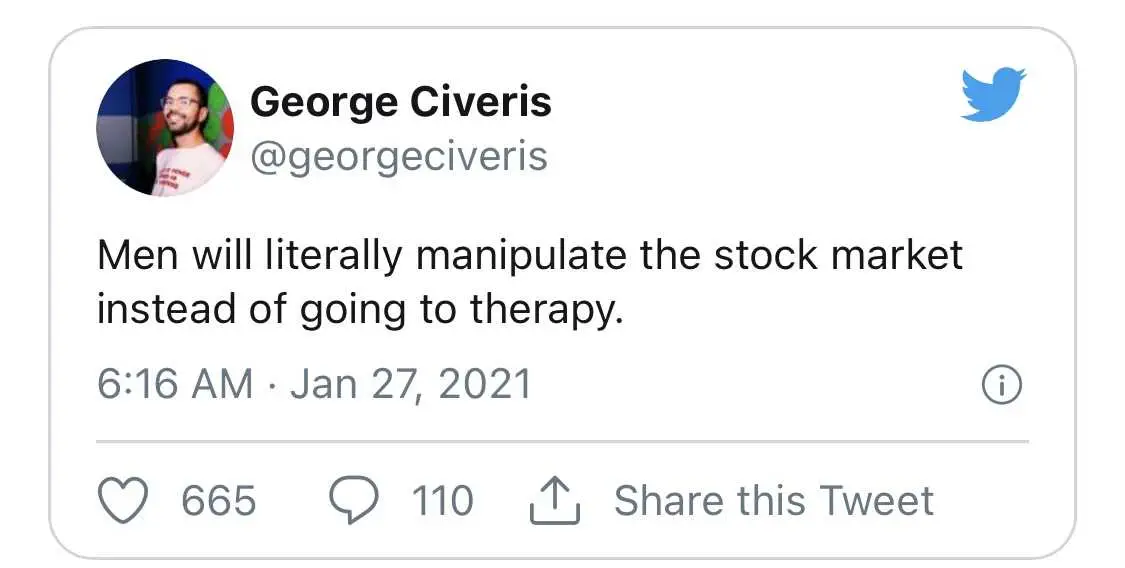 The manipulation is therapy.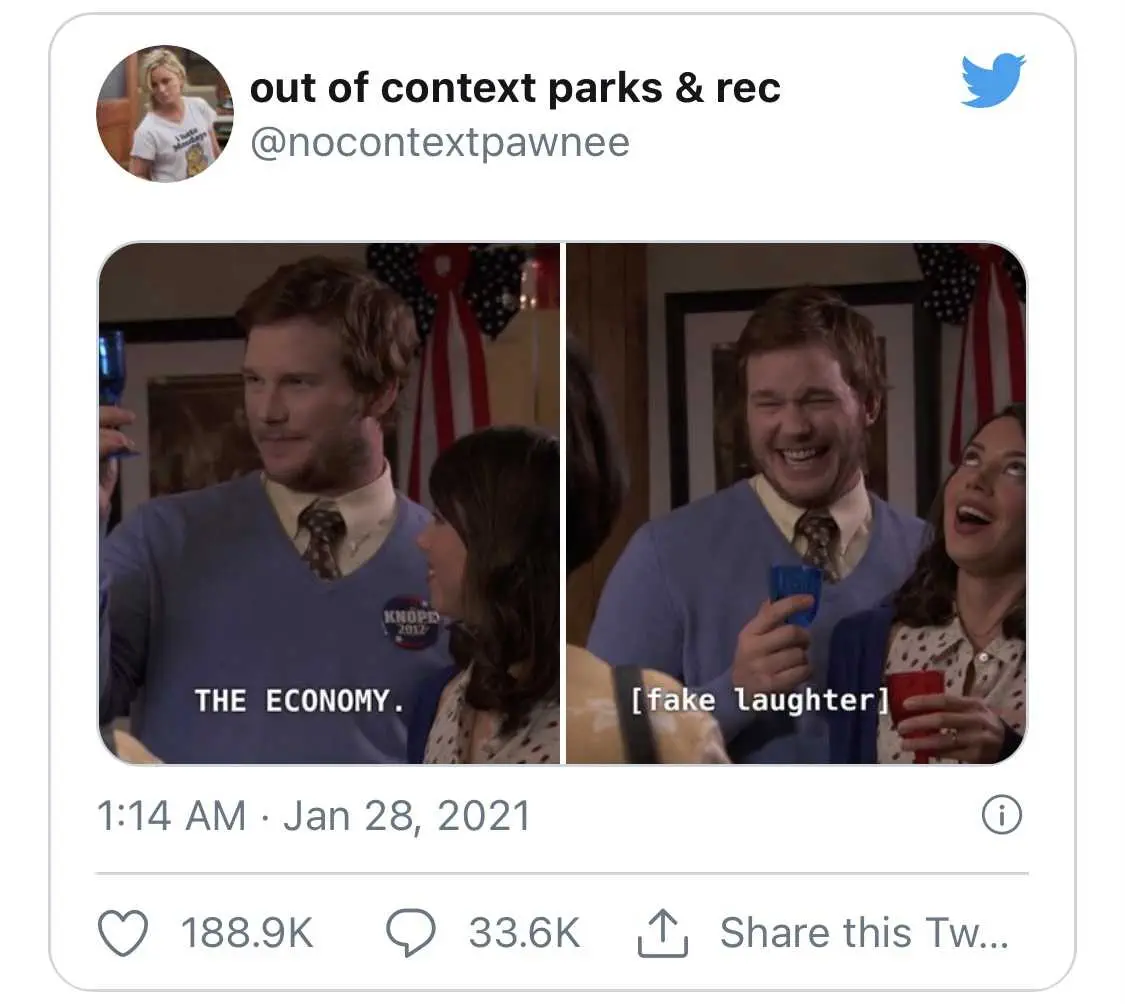 The economy…. stupid!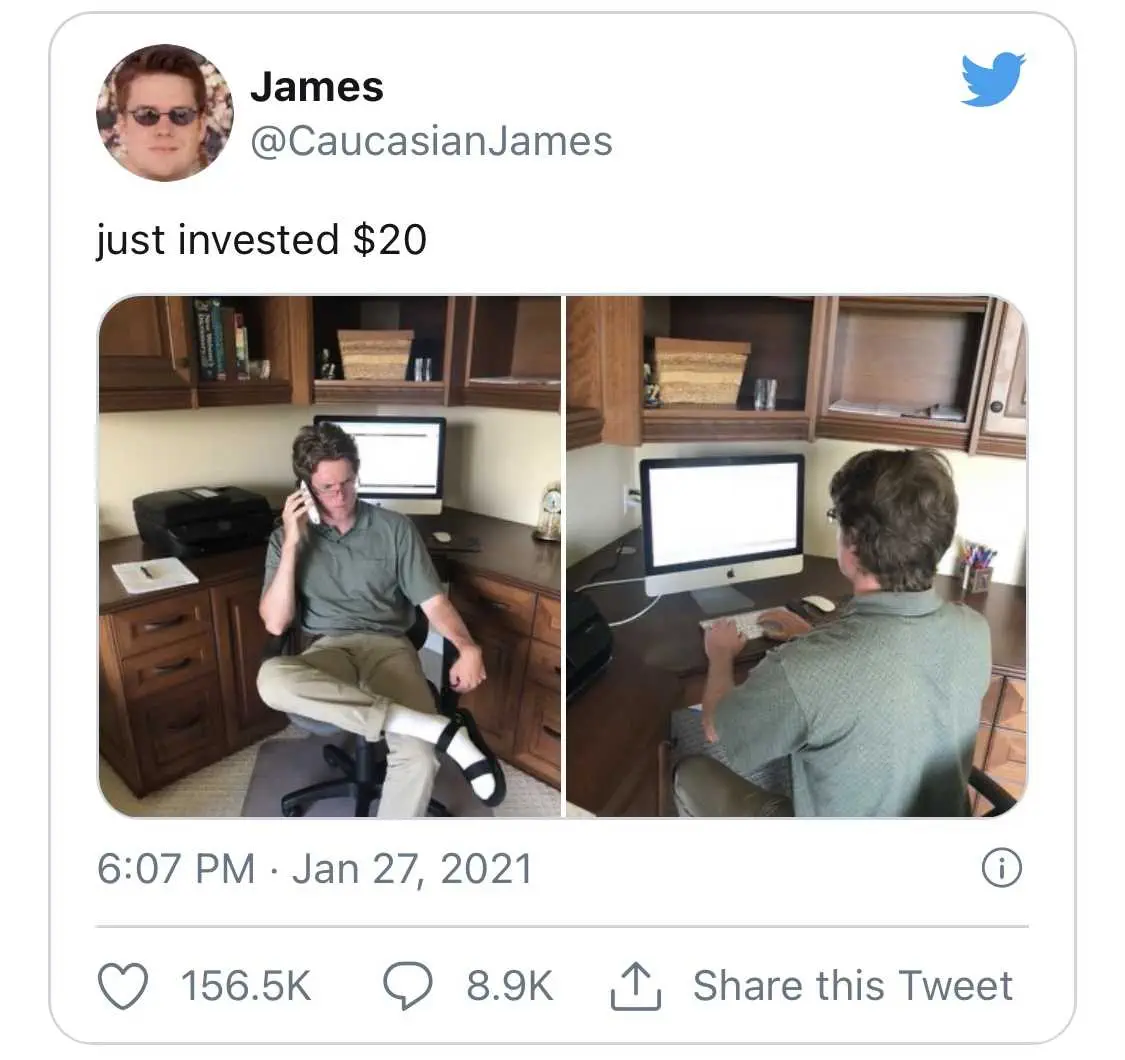 That's big business now.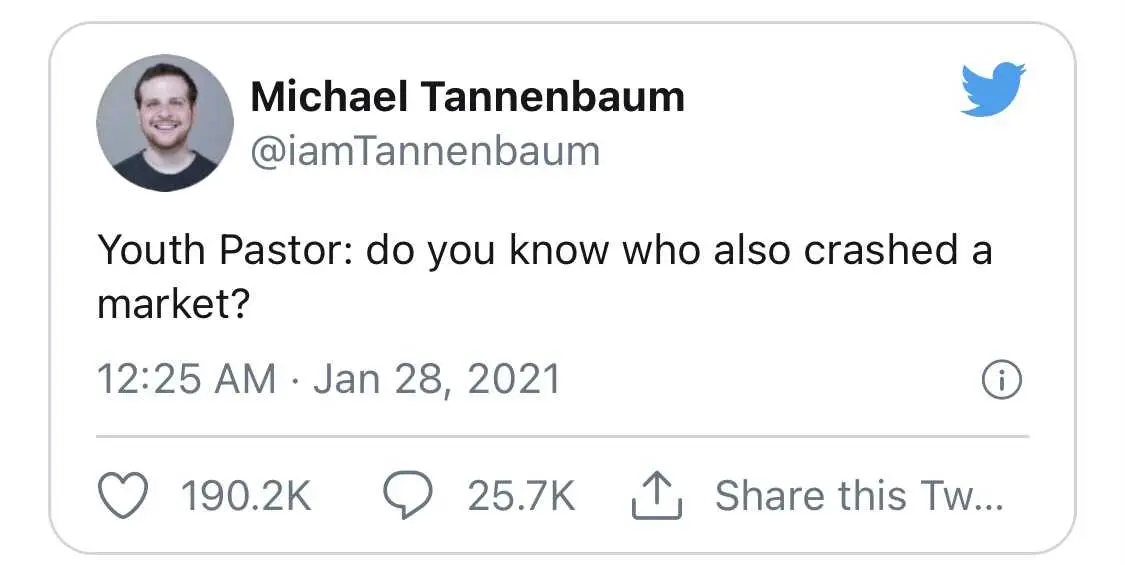 Guess…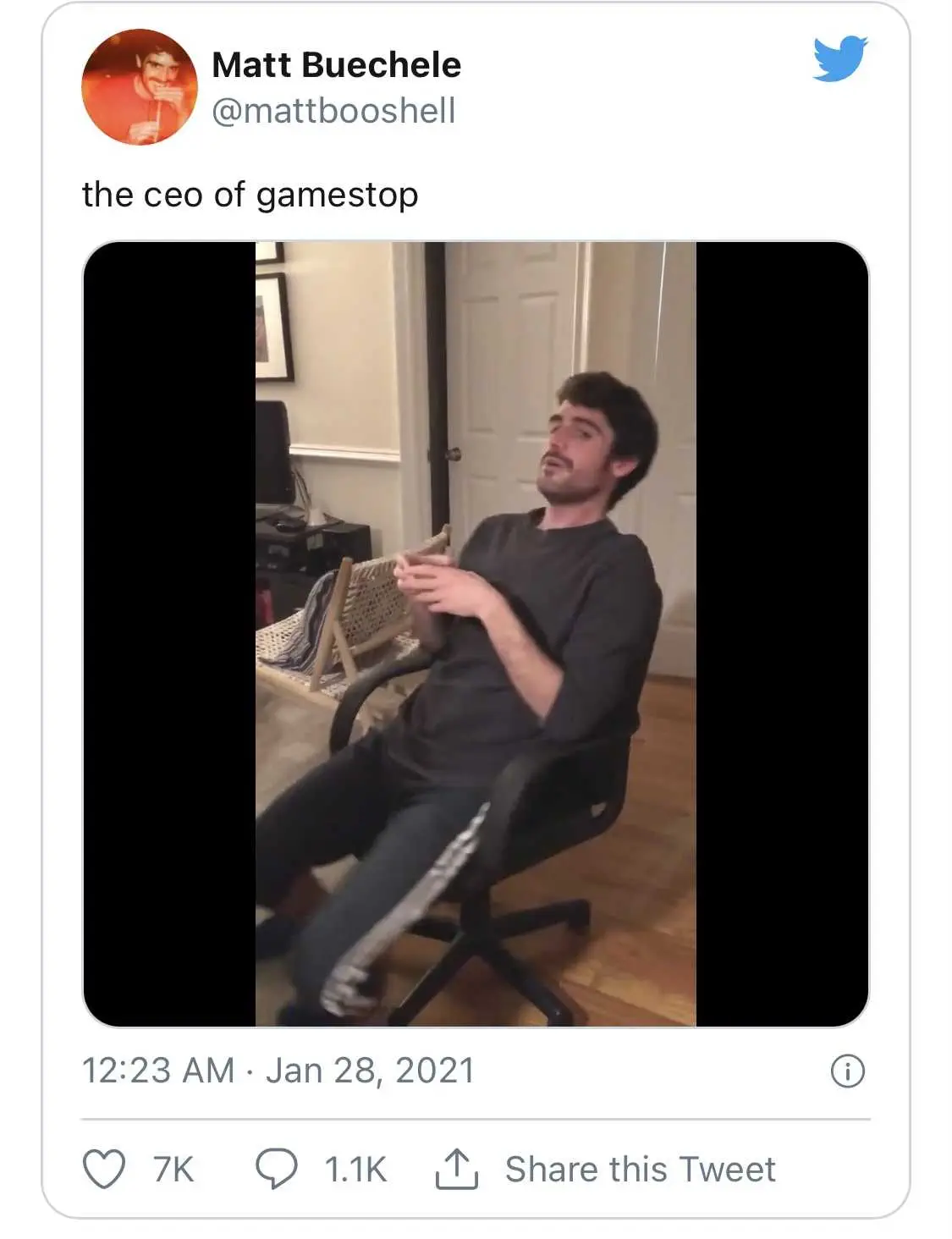 Making it rain.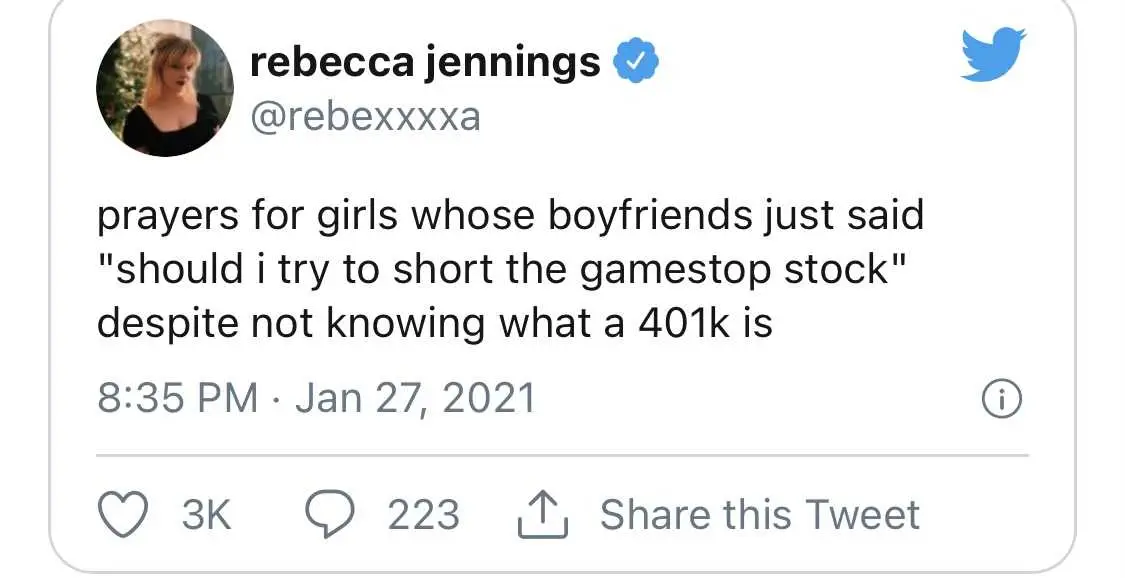 Just pray for the unbelievers.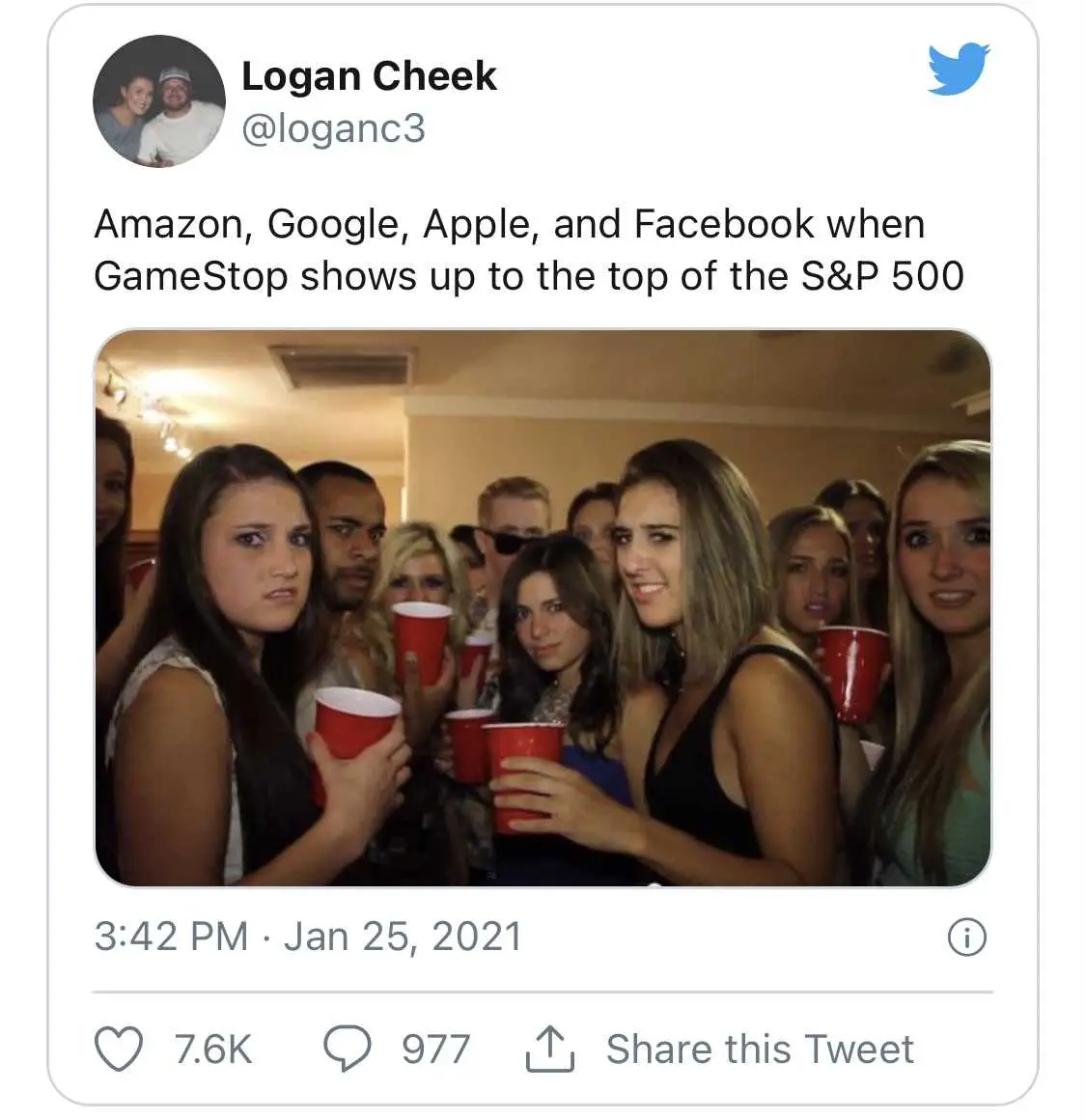 Who invited you?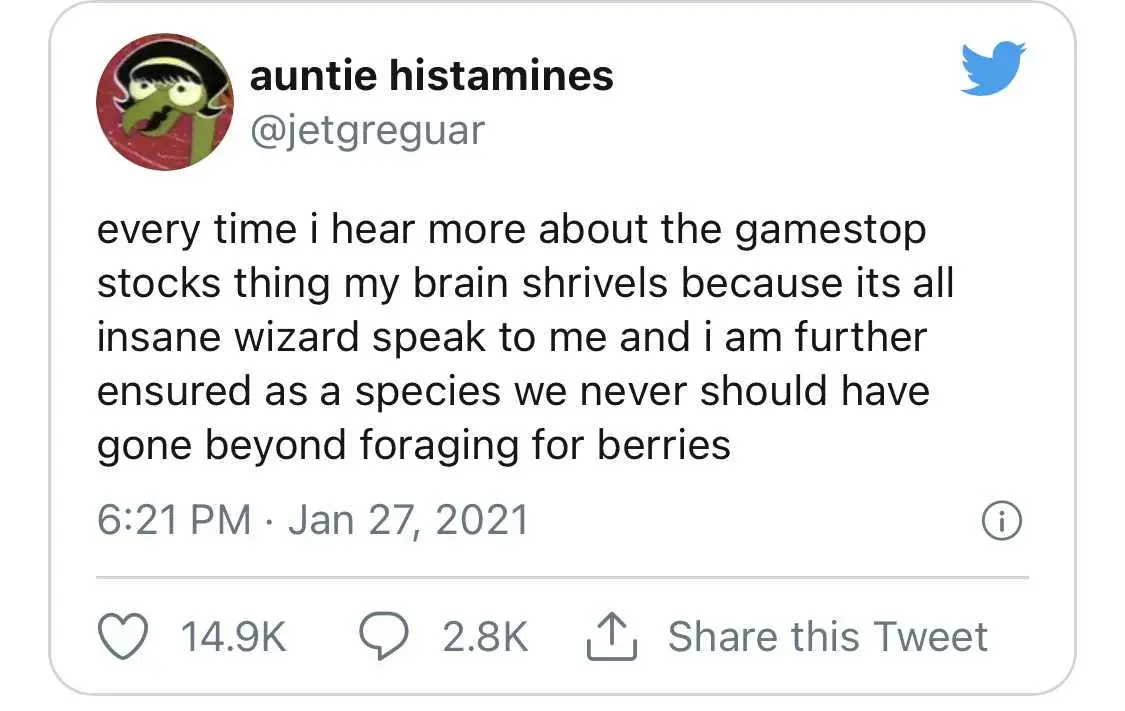 Clearly those berries weren't safe for consumption!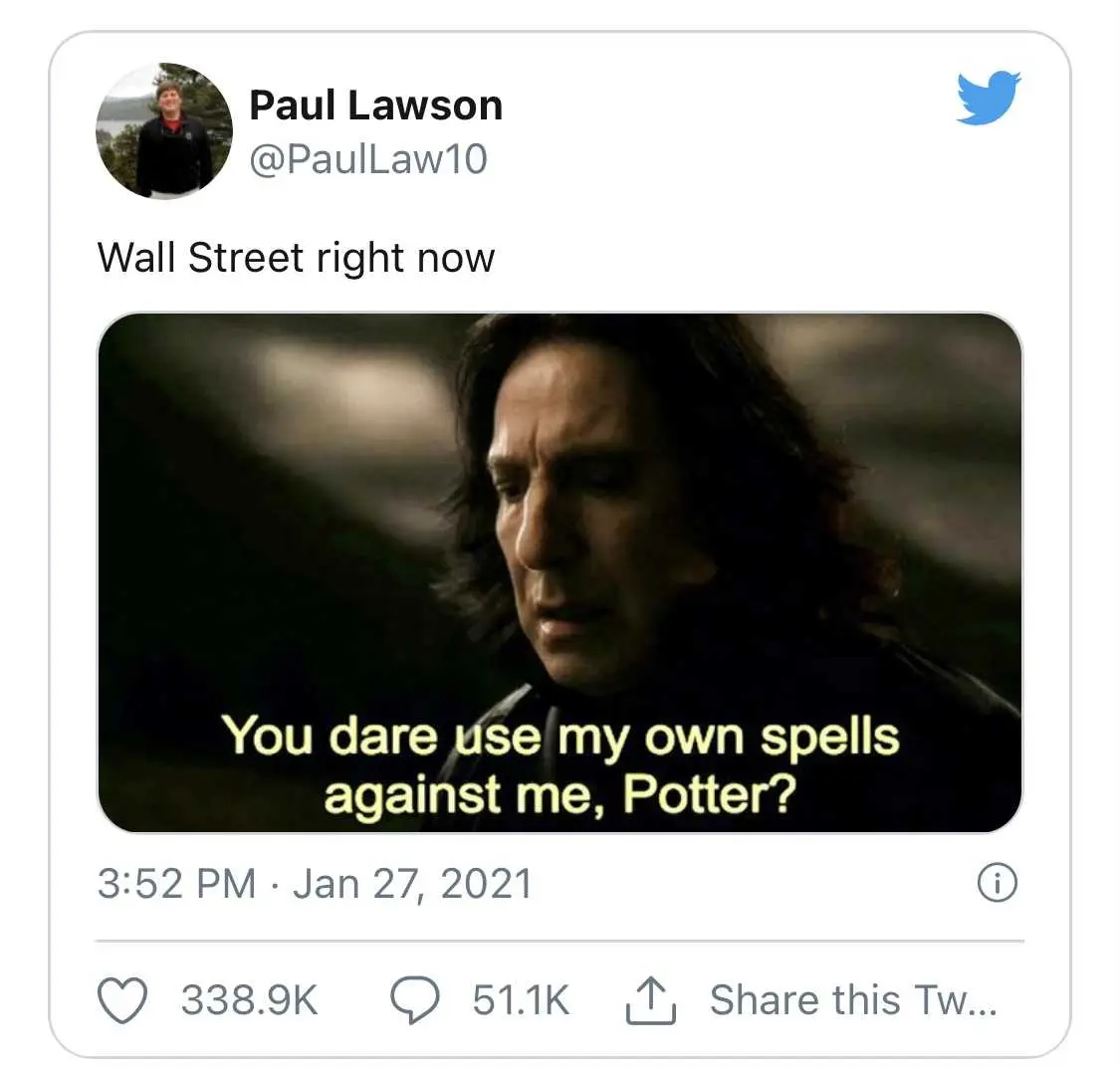 How dare you!?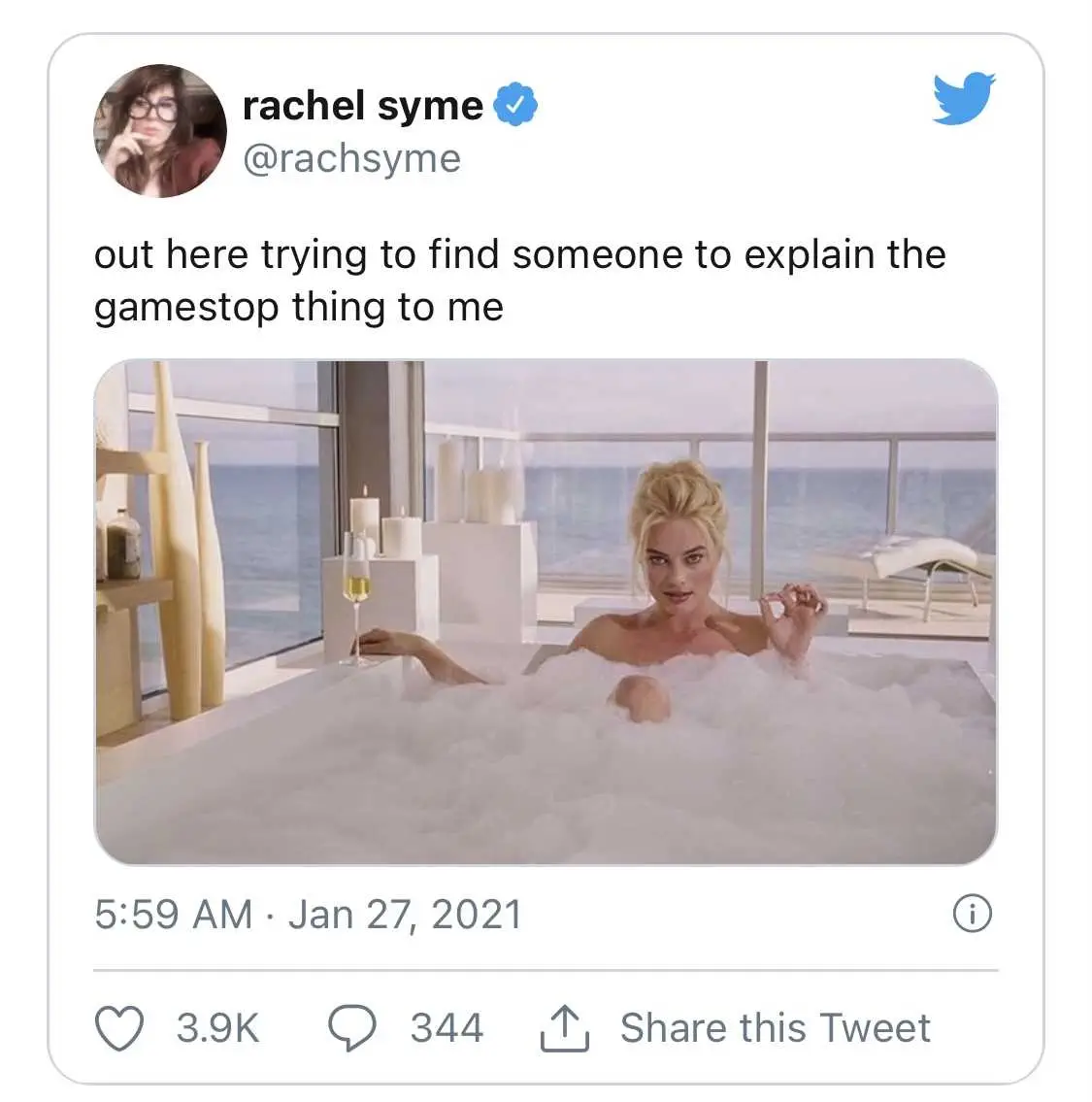 Explanation with benefits!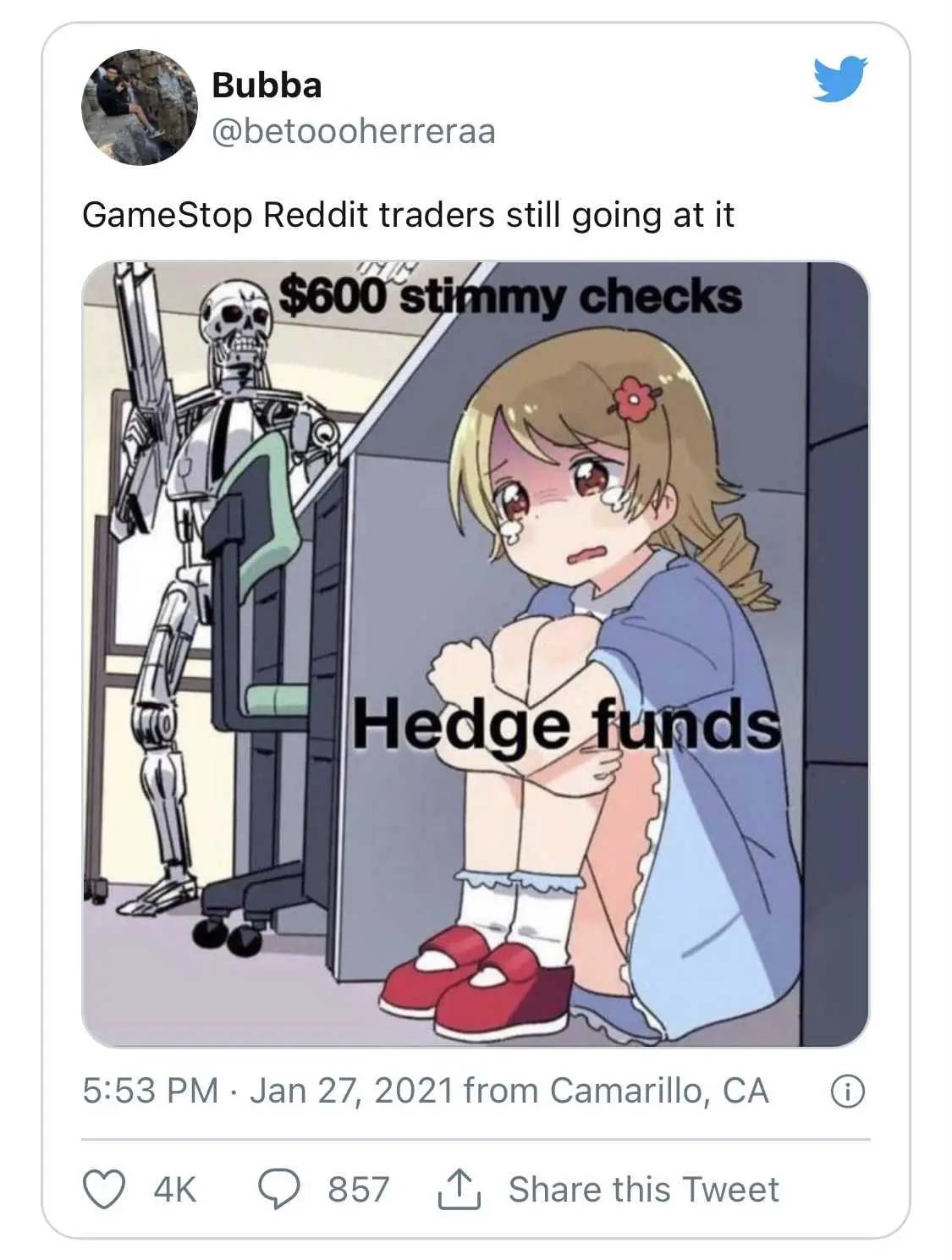 That's donald trump's last hurrah?!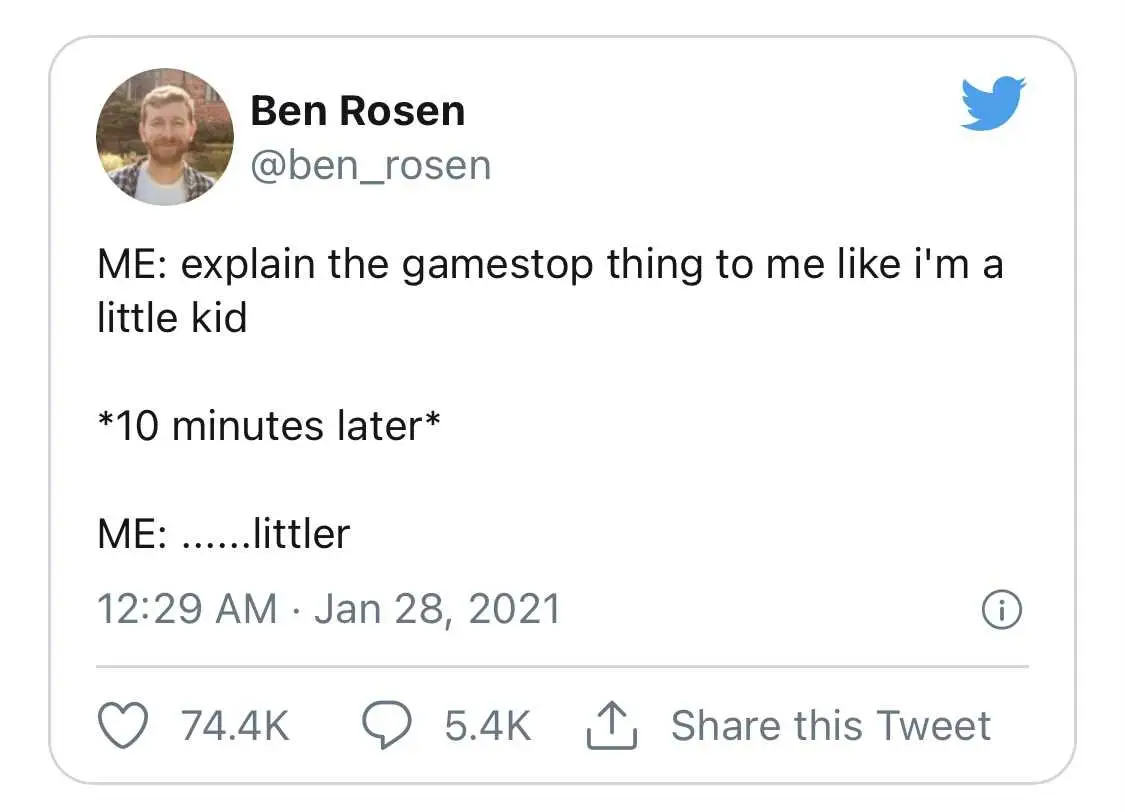 Dumb it down please.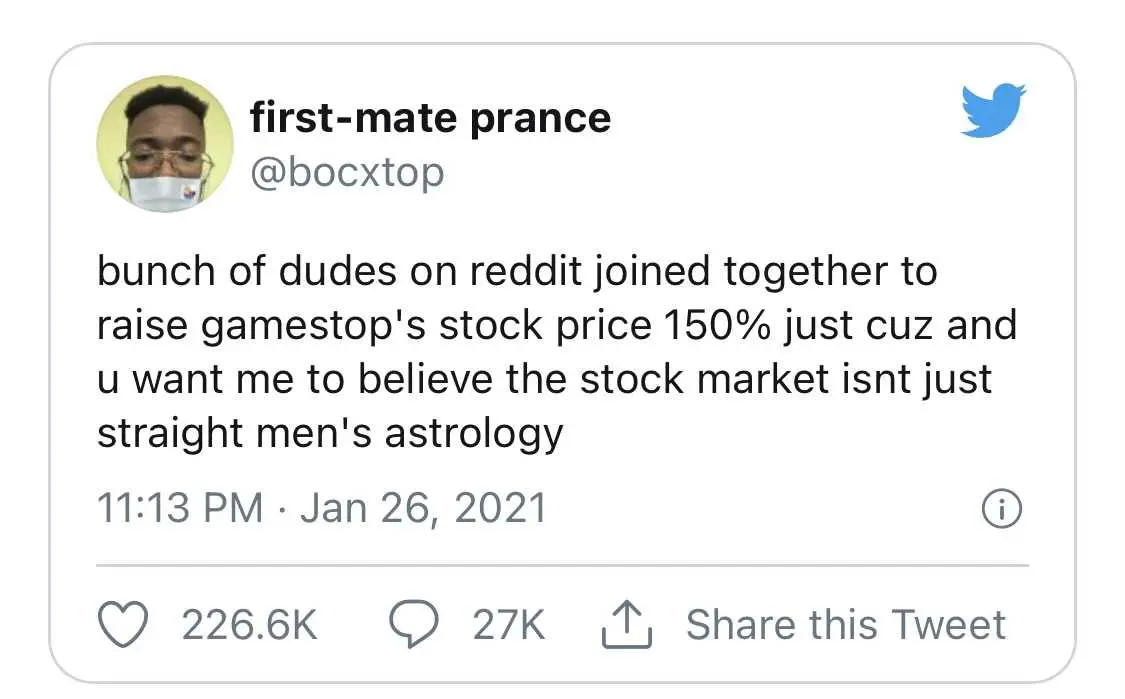 What does my horoscope say about me?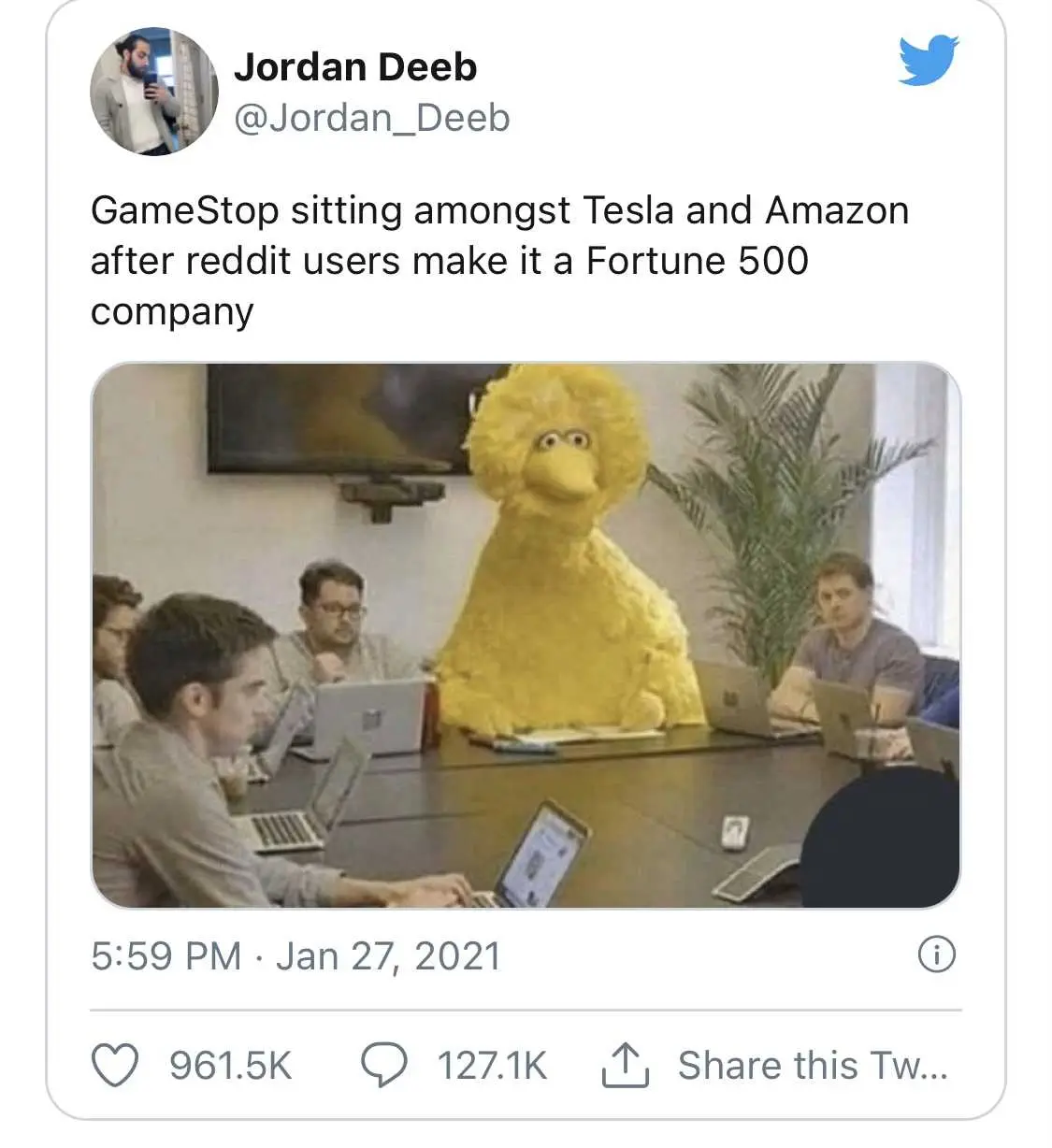 Seat at the table.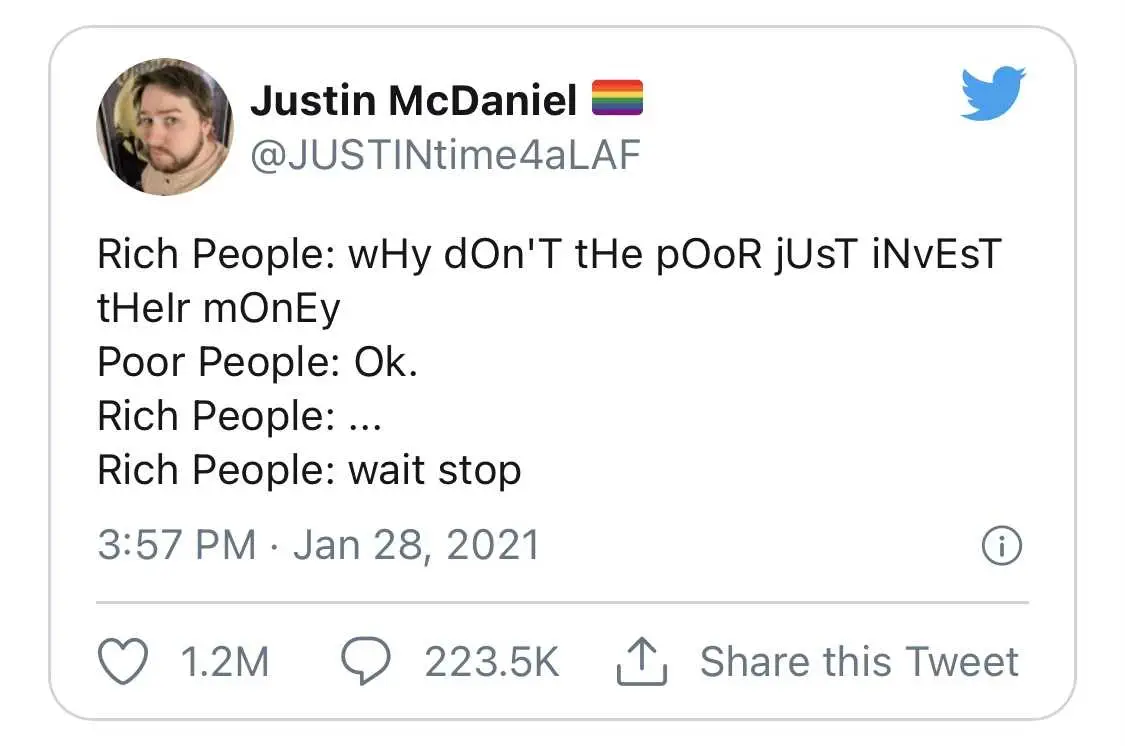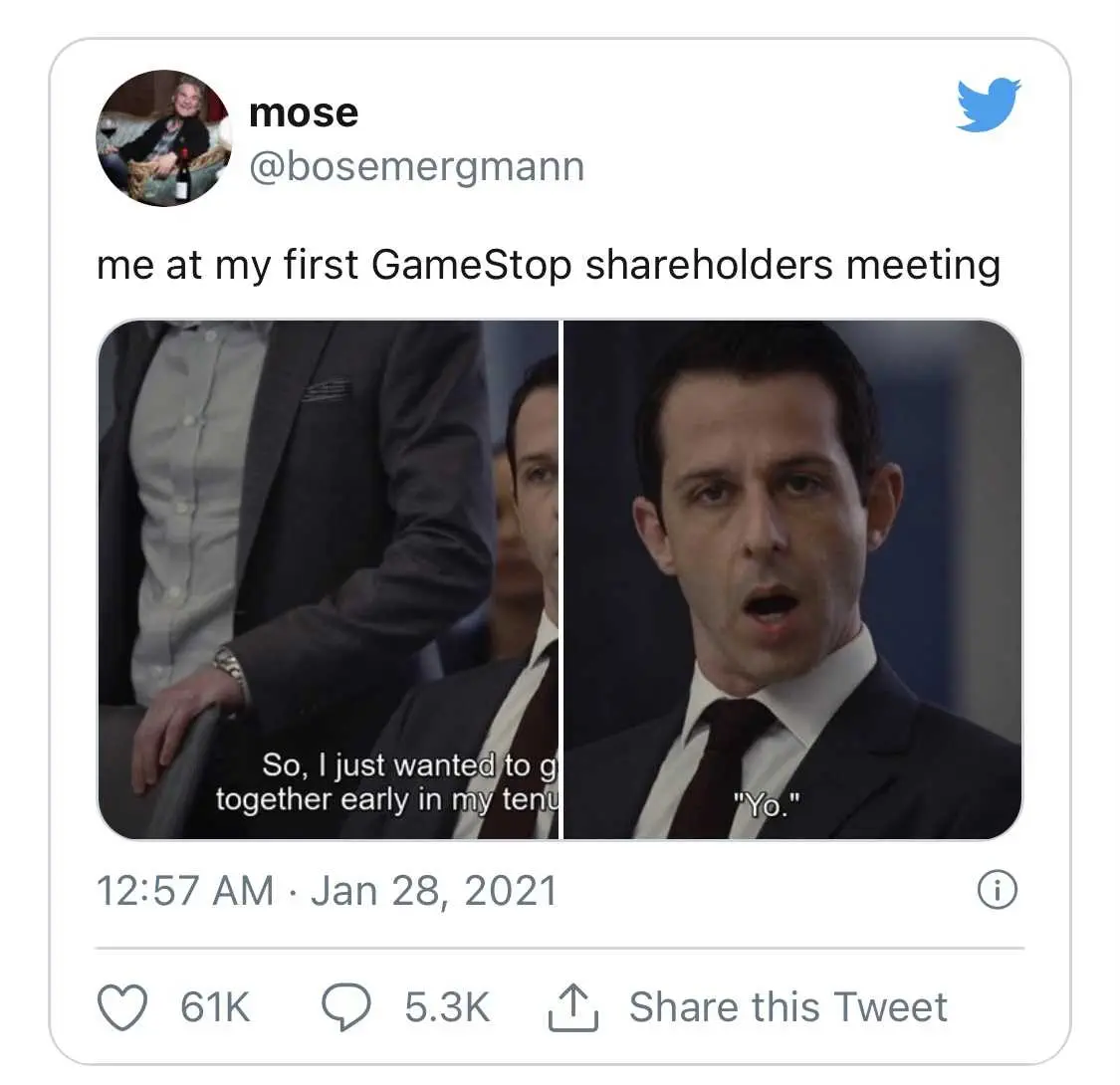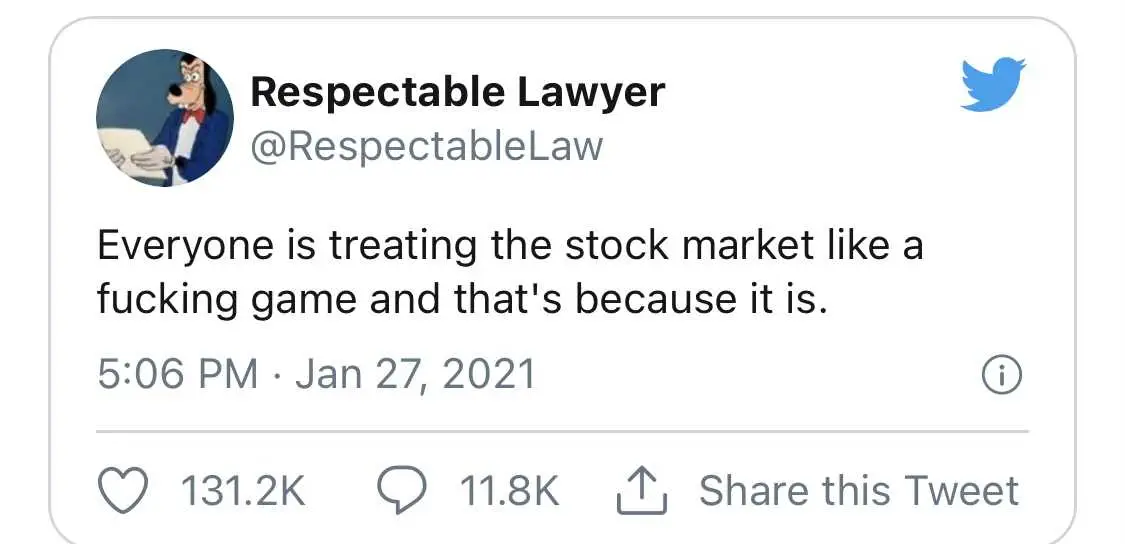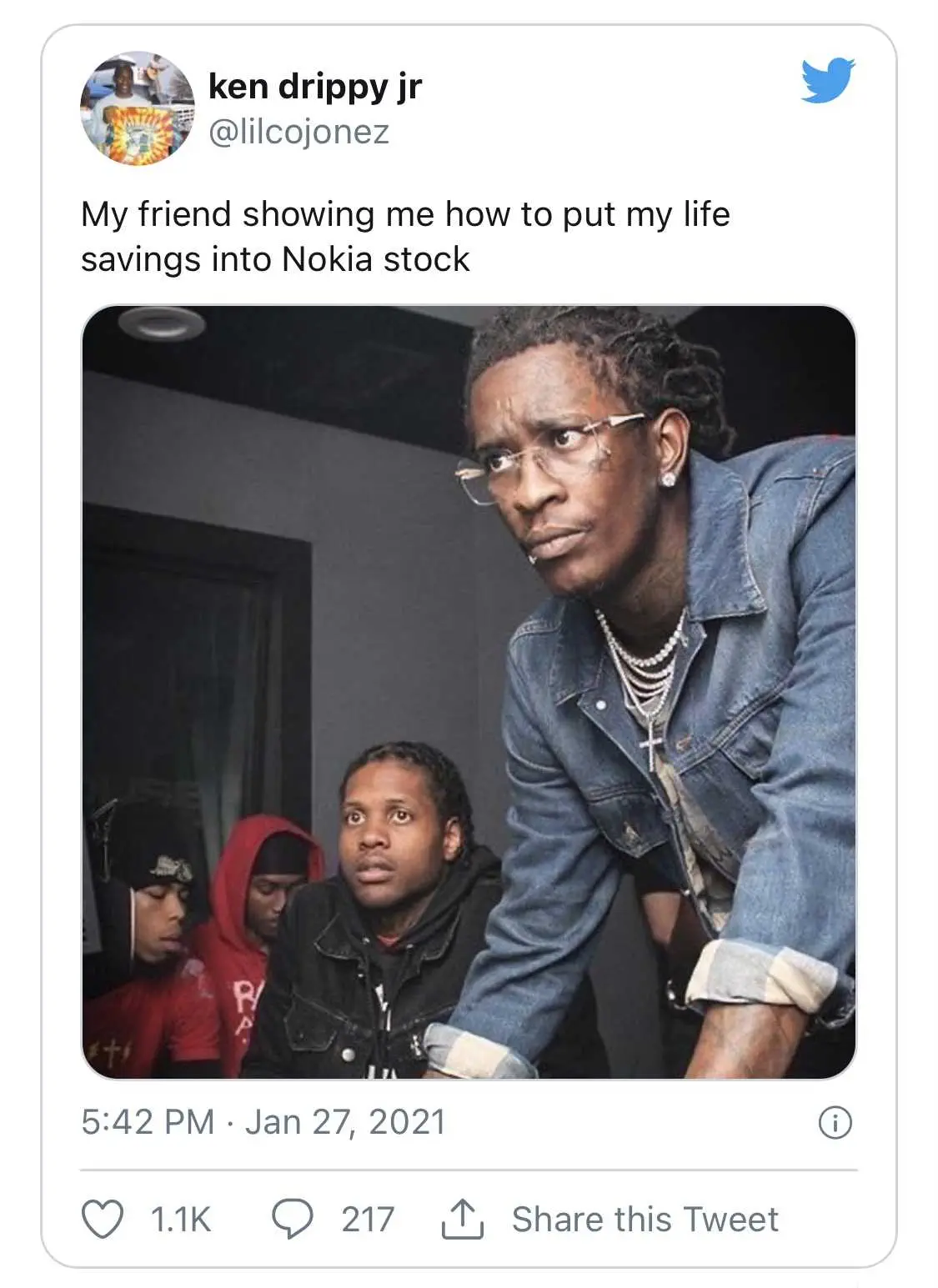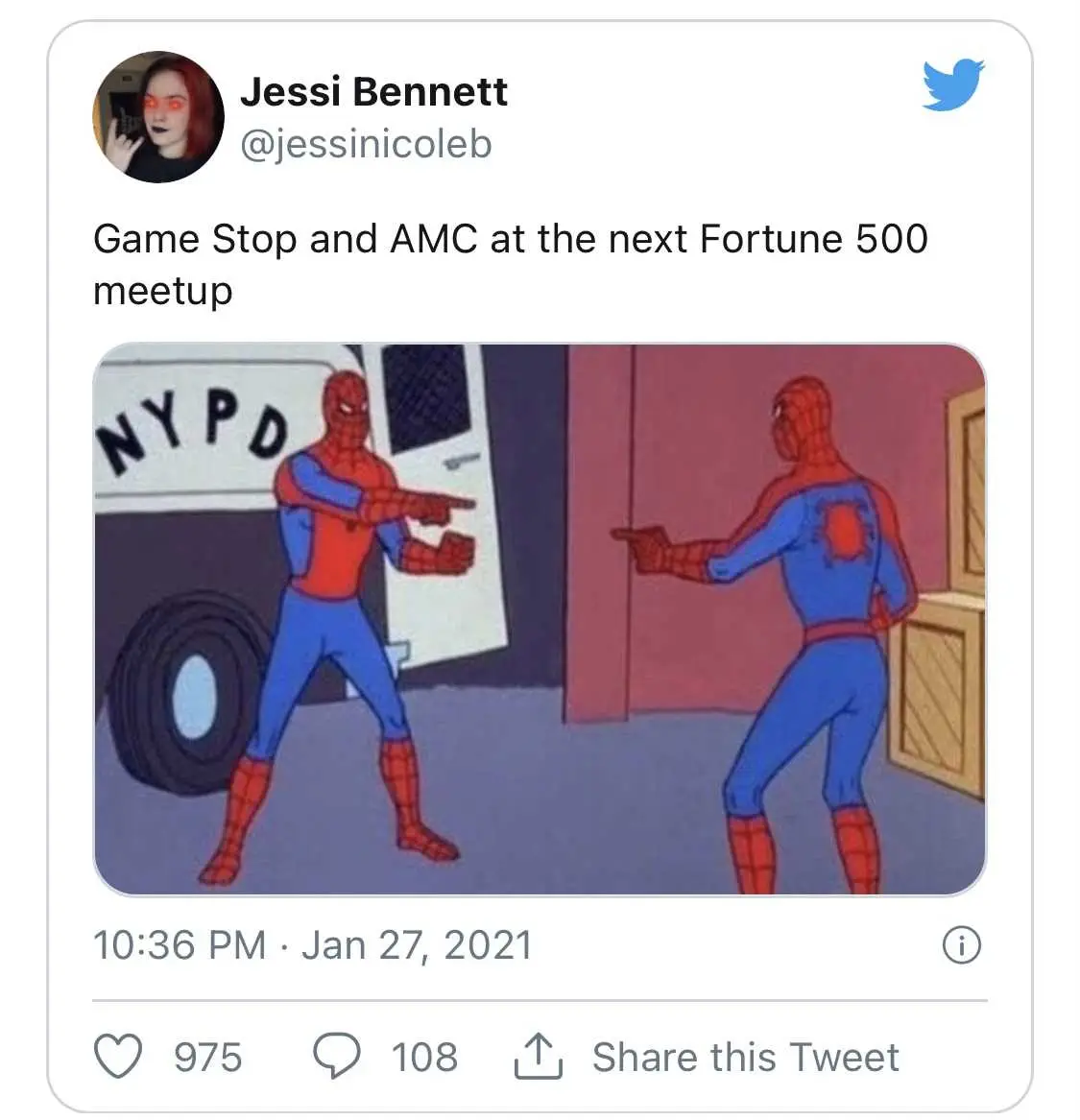 TFB Latest Posts
---
---